My darling mother in law decided that she wants to spoil my little ladli princess so off they went to spoil her rotten in Kapurthala in Lucknow. Which is a mall kind of thing.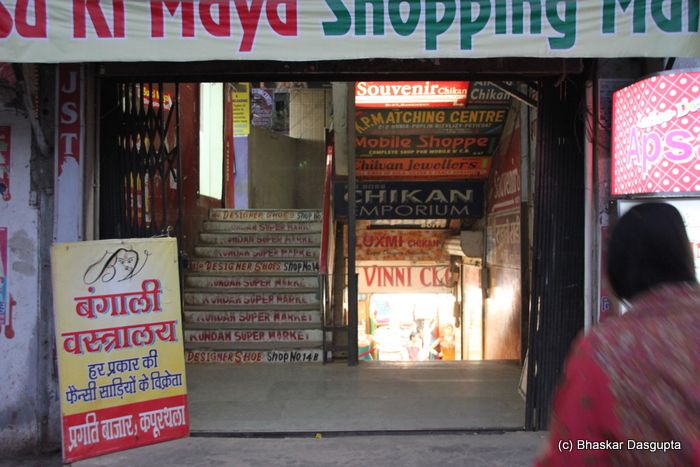 Piles and piles and trays and trays of lovely old stuff.




I want bindi's as well.


Admiring myself with my coloured bangles.


Do you really want to be tipsy when buying lingerie? Well, ok, yes.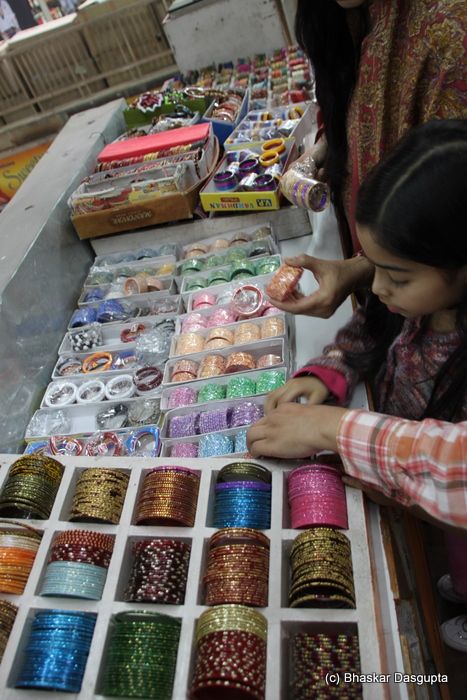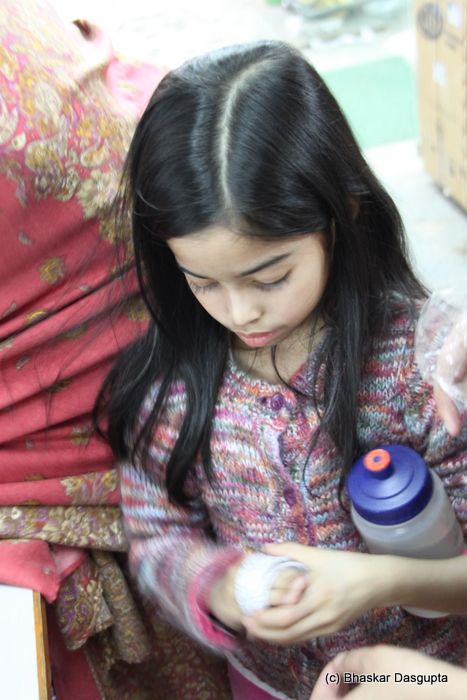 Some of the mannequins are quite good looking. I once stole a mannequin when i was a teenager.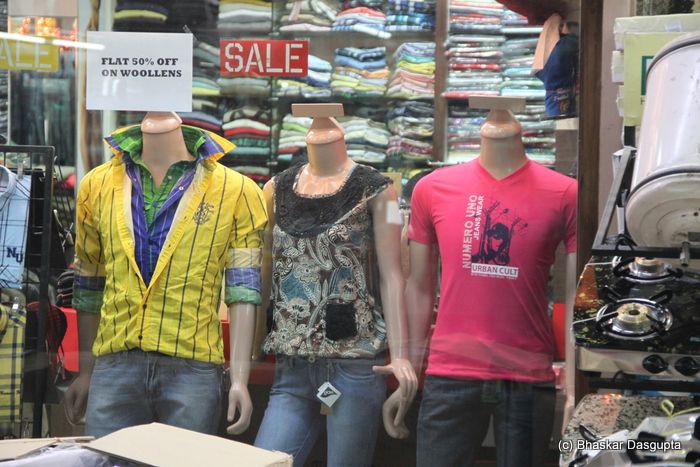 Why is that chap on the left wearing three shirts? what the hell?


Both Mum and Nani helping out.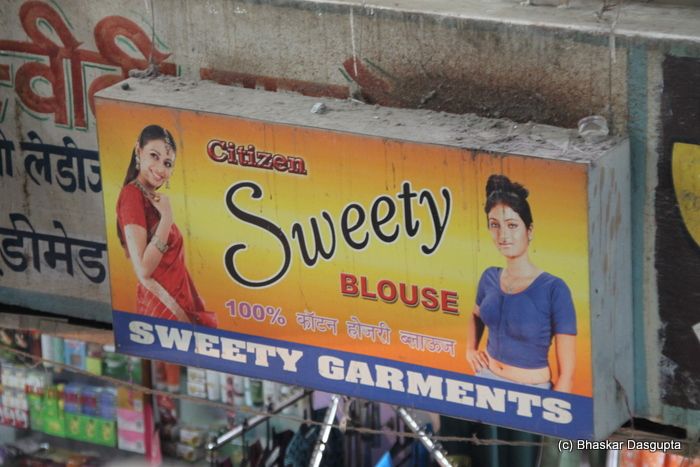 Sweety Blouse. Ummm, ok.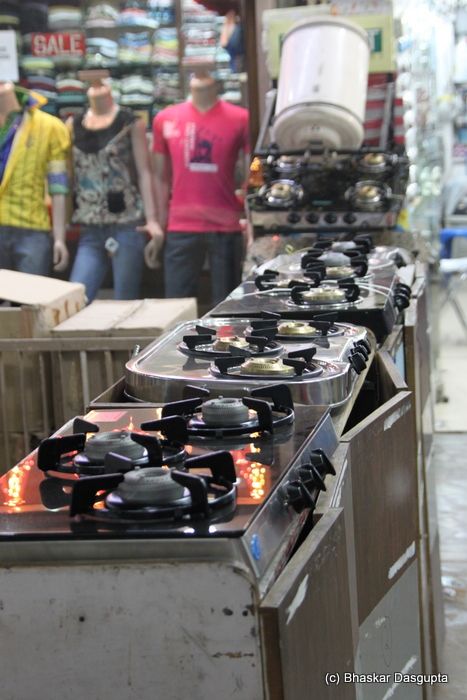 Next door is a shop selling hobs.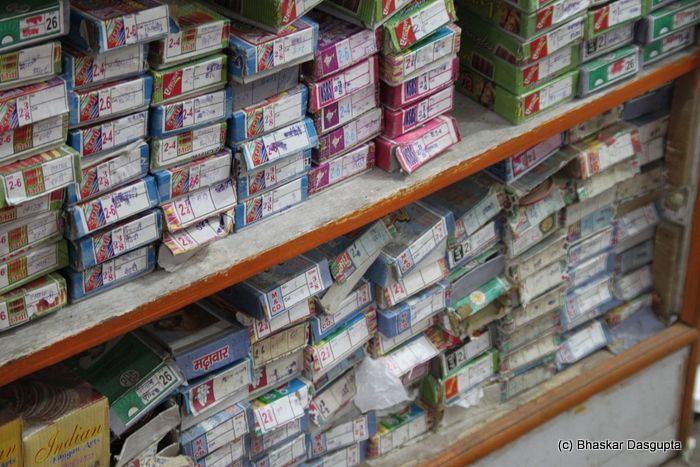 Bangles, sweets, tooth brushes, Bindi's, the usual stuff.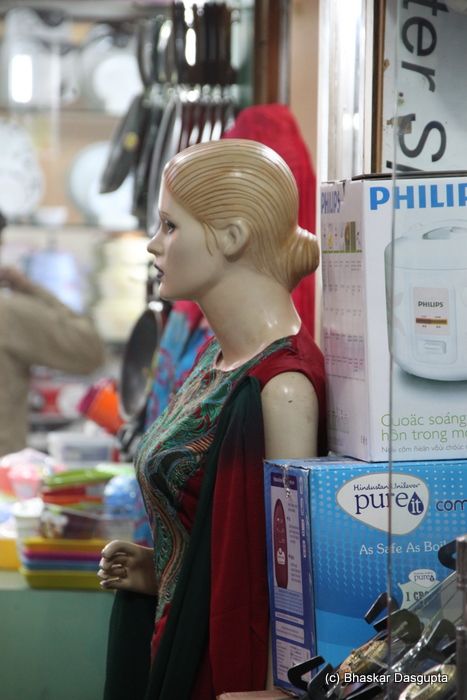 Standing alone wearing a nice dress.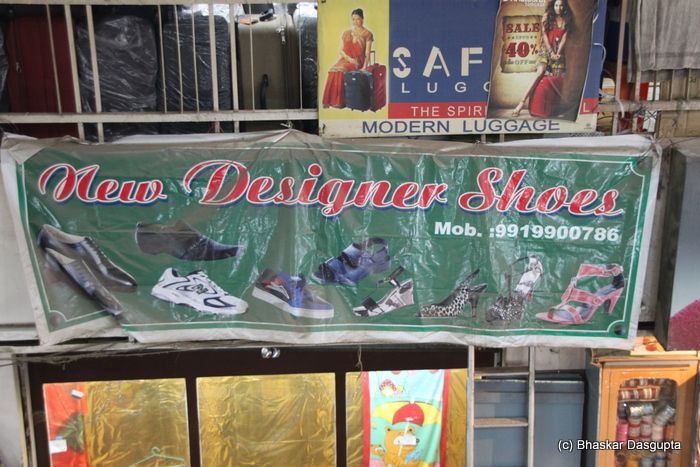 More sign boards. I like how they are using sex to sell luggage. lol.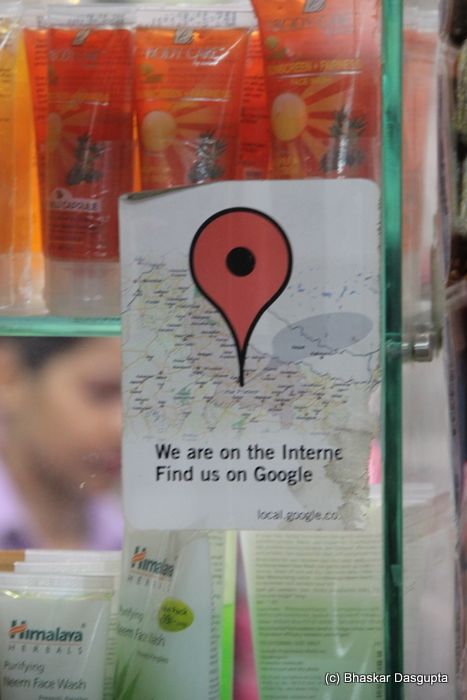 And the shop is on google, lol.


I have no idea what they use glycerine for.


Paris Beauty Bras. It says on the top, confidence filled tender feeling. lol. Snigger.


The ladies corner. Filled with guys.



More levels. With the familiar tiles on the walls. To stop people spitting on the walls. Good Lord. What a mess. Here is the slideshow with more photographs.