Sangeeta wanted to visit the Nawab's house to give him a small gift for all the help he had provided in research terms for her book. Here are some of the photographs.
The Rumi Darwaza.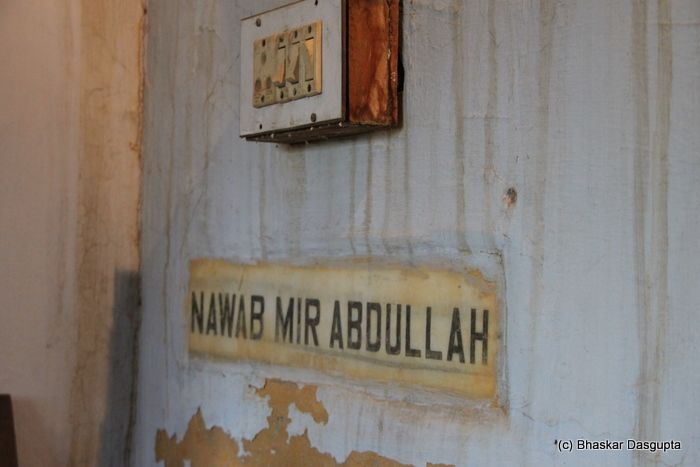 The Name Plate.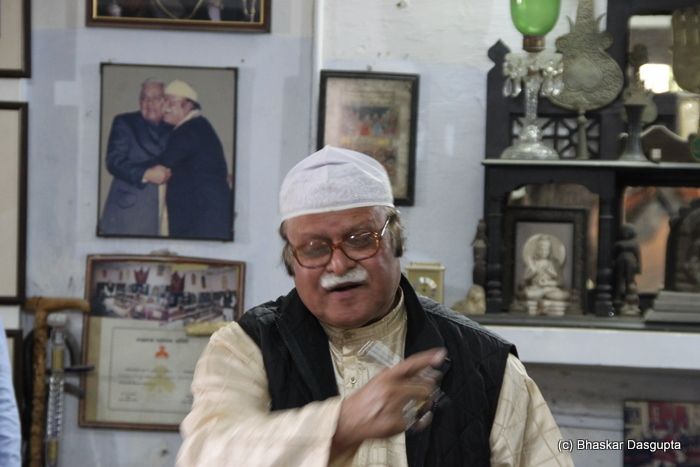 The man himself. Very courtly chap, very polite.


Food, pan and other various utensil holders.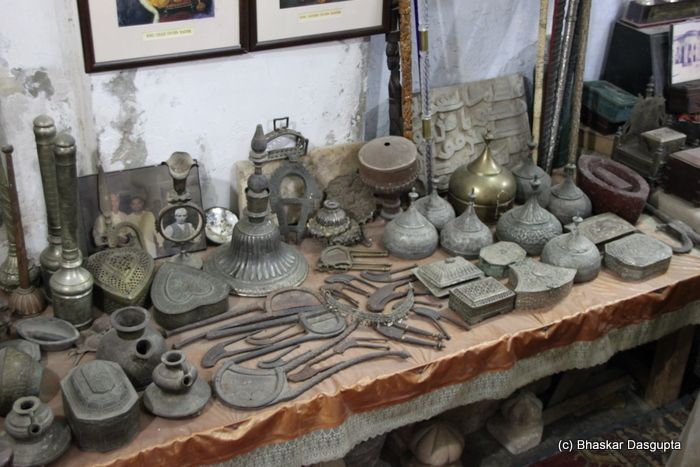 Betel nut crackers in the front.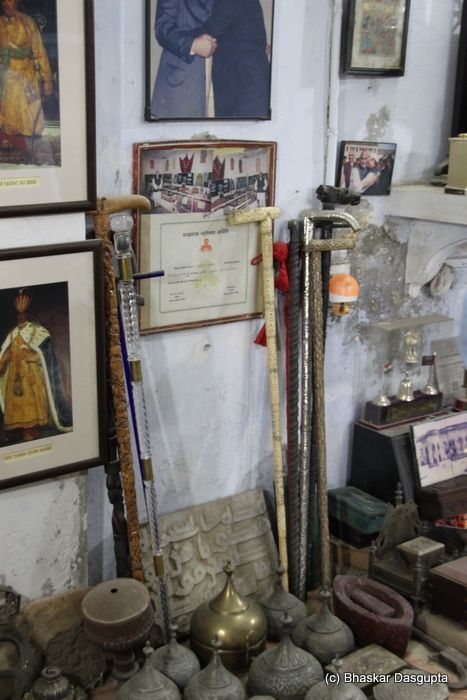 An extraordinary collection of walking sticks of glass, ivory, wood, etc.


Extraordinary collection of bric a brac.


Books, boxes, temples, you name it.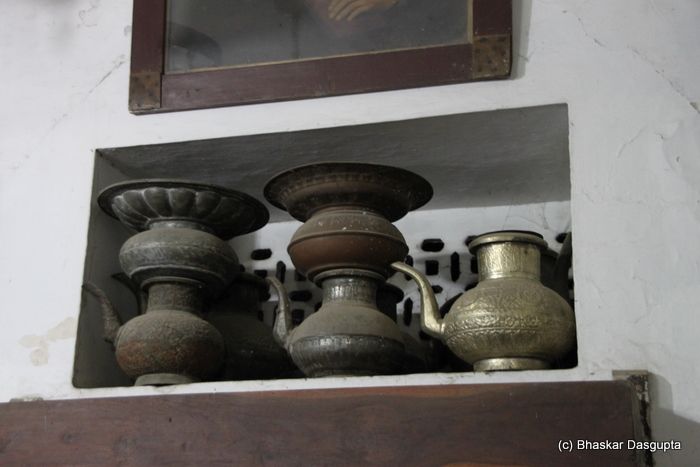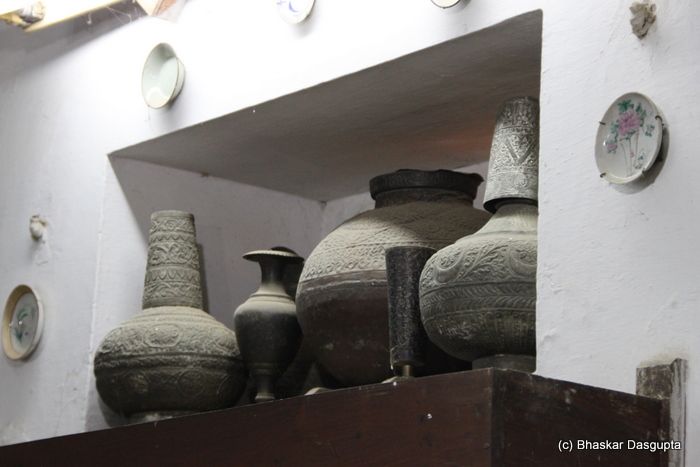 More utensils for wine, water, etc.


A tubelight lighting up some plates.


Food covers, jugs and flower vases.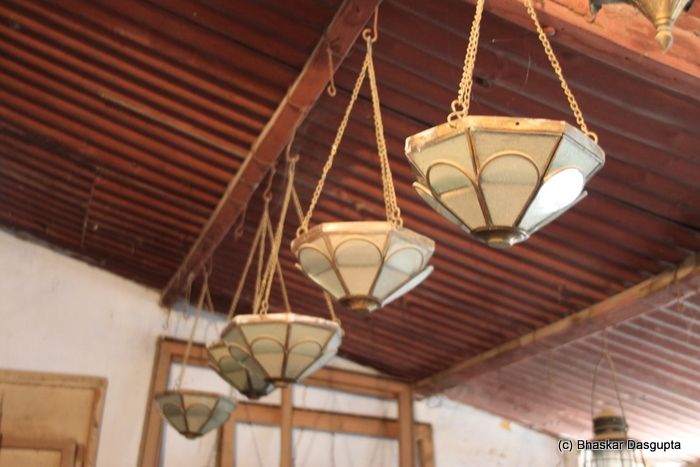 There were some more buyers there.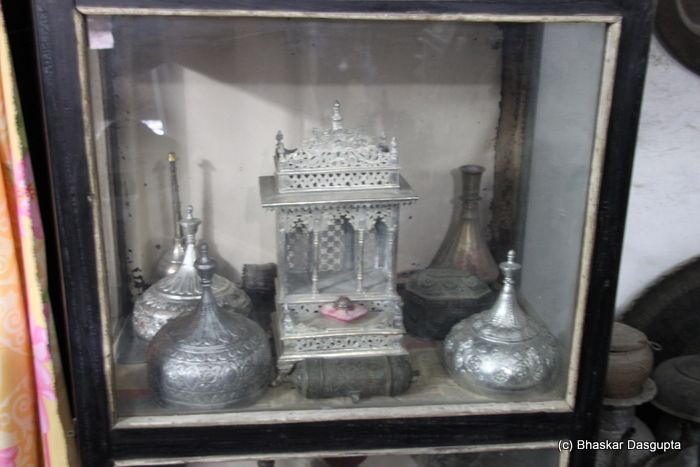 More display cabinets with coins, buttons, and other unidentified stuff for sale. I wished I could purchase the whole lot. Anyway, I have my eye out on an old book, but lets wait for that till later. I always feel very sad when I go there. Seriously sad. Here is the slideshow with more photographs.