Finally I reached the Library. Its a beautiful building, classical in nature, with loads of Corinthian Columns and noble statuary.
I always smile when I see this. Its like the pipe came up, and then saw the world and decided, this is not for me so went back down.
well, then separate them..
Recycling sanitation? :)
And here's the old building
Looks impressive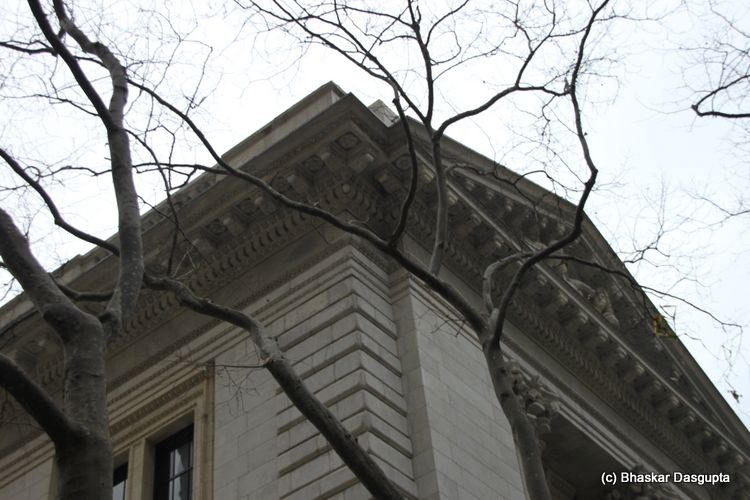 The pediments are classical Greece, when this building was constructed way back, the funders and sponsors were all people who were trained in the classical arts, they knew their Homer and Plutarch, they had read about Menelaus and were familiar with what Pericles did in Athens. Thucydides was their bedside reading. Which is why they are called as classical…they live on..unlike the boxy shite we are surrounded with.
beautiful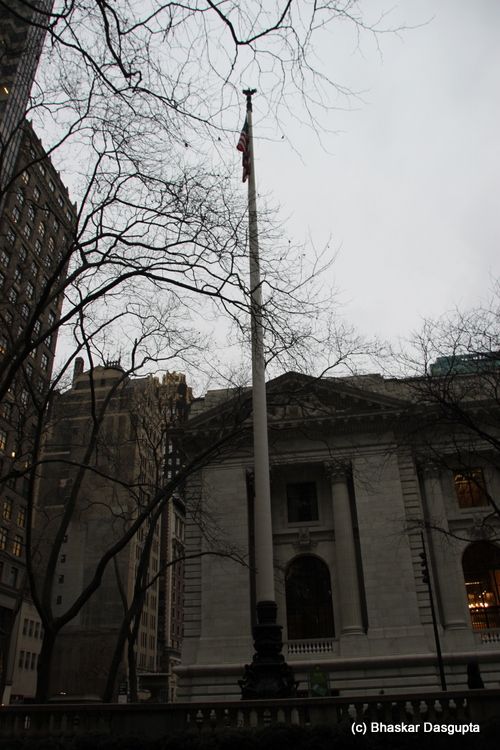 Flagpoles on each corner
lovely base of the flagpole
The imperial eagle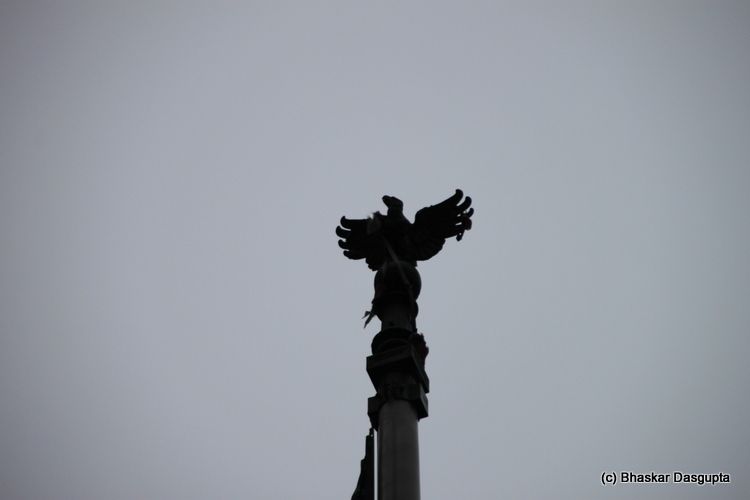 on top of the column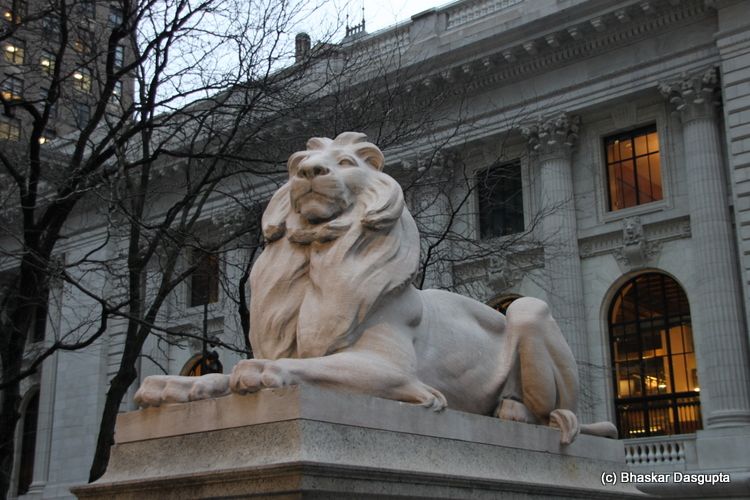 And the regal lion…mind you, never found in the USA but that's fine
A lovely nymph..
And the imposing entrance
Just below the awesome pediment is a lintel with the names of the great philanthropists who gifted this amazing building and contents to the city of NY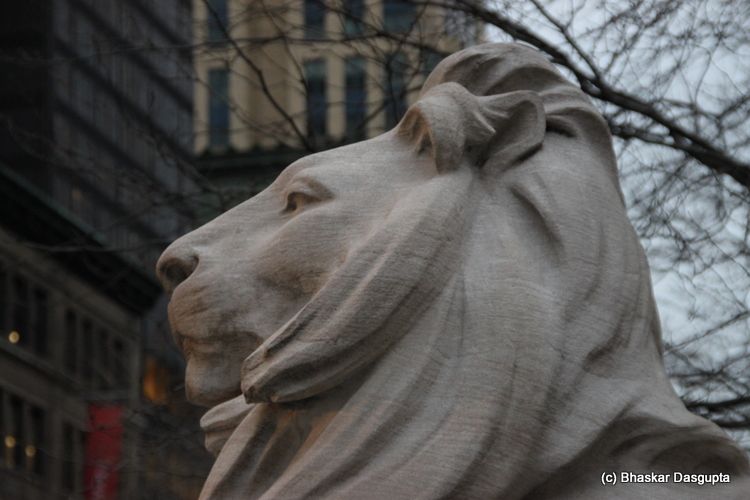 Striations on the noble head
And the obligatory vase. Why the hell did the ancients like their vases so much?
Walking up the steps
Look left
And right and then you enter into this amazing atrium.
the names of the benefactors are engraved on the walls. Amazing.
I come up to the first floor gallery
Yes Sir
through the looking glass.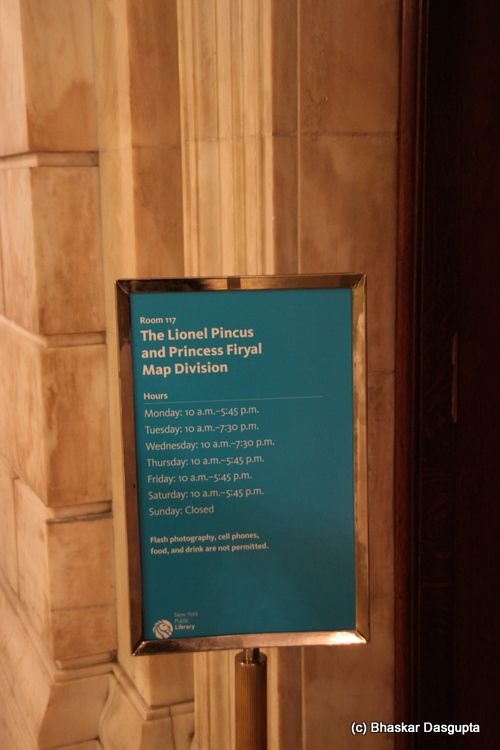 I will come back here, and that's a promise
google's antecedents
Locked out? I know the feeling mate
lovely office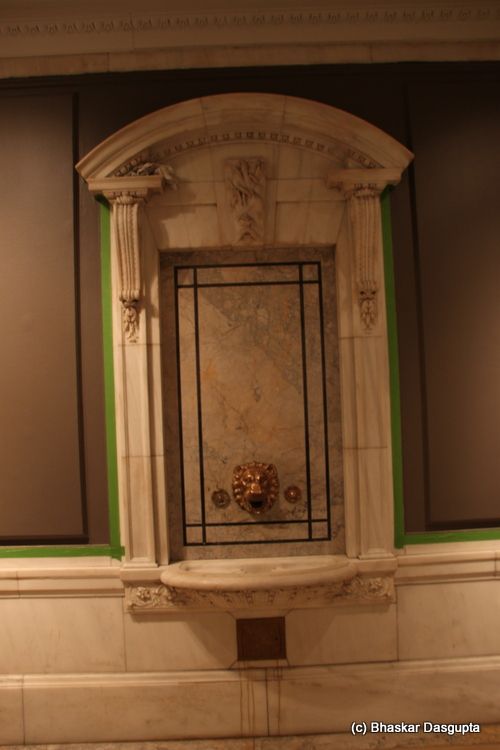 a drinking fountain
Frolicsome Girl..
Amazing sculptures.
Heading down
with lovely lamps
I go inside the reading room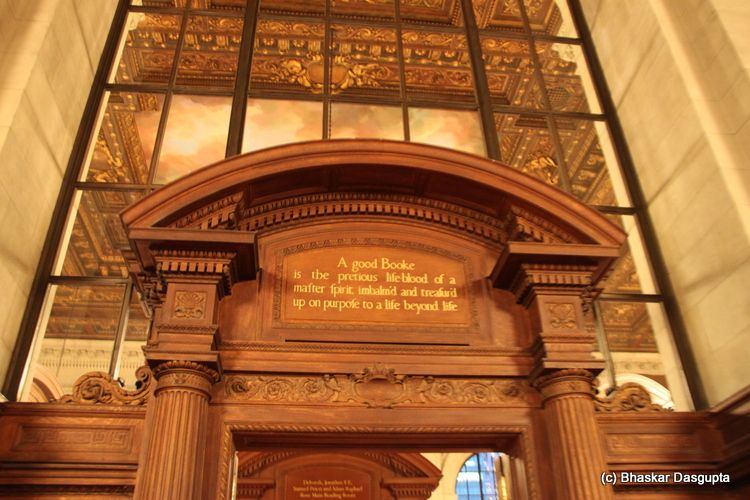 profound words…
And here's a treasure of mankind, the Gutenberg Bible..The first printed book in the west.
Doesn't this remind you of a temple? the same hushed atmosphere, the devotion of dedicated staff and the prayers / studies of students.
Asking…...at the font of knowledge
Exquisite roof and structures…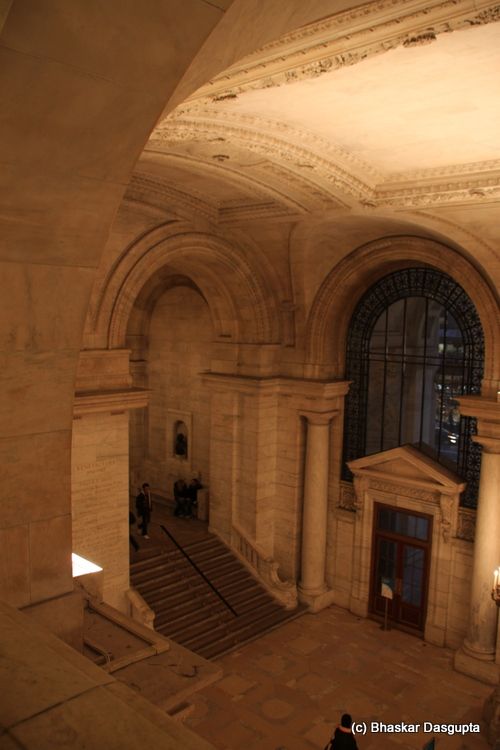 Looking down at the atrium
Looking at some of the displays
I come back to the atrium regretfully….i wish I couldve spent more time here…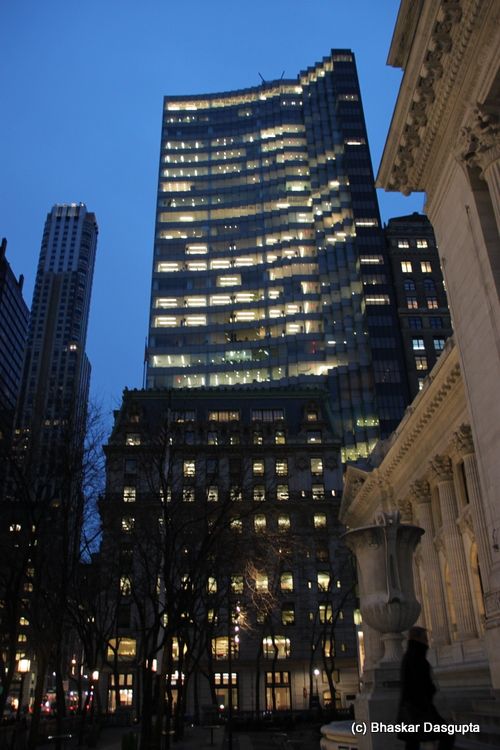 And there's my office, can you believe it? what a fascinating location, just a few steps away from the library :)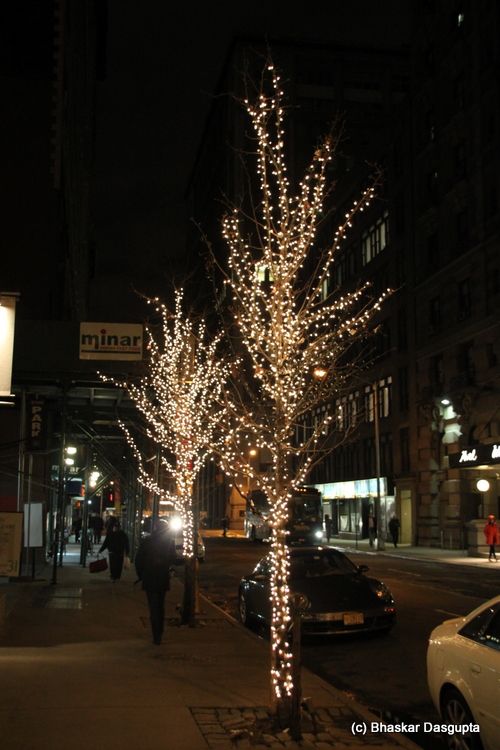 Lovely trees they have here…
Just how do they expect people to remember and read all this?
Just amazing…I keep on thinking of "Jerusalem on the hill"
Hmmm, I wonder…
Beautiful building…
heh, now there's a shop for me
Tunnels
Walking back next to the library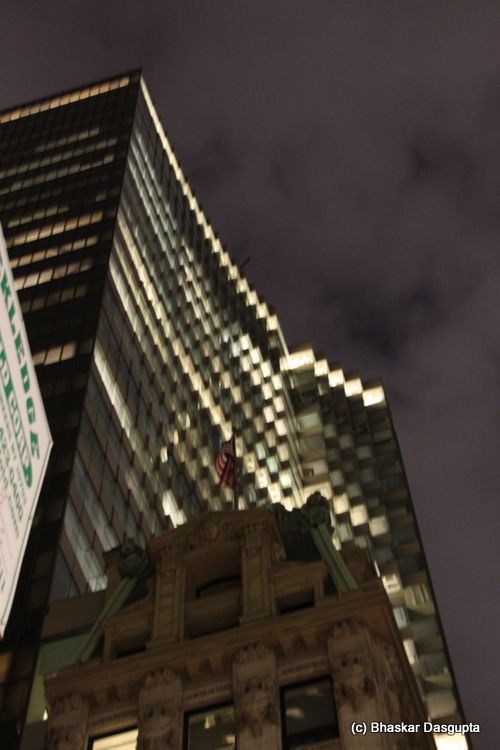 I reach the bank building again
And then I turn back into the hotel…phew, end of another lovely trip to NY, I love this city :)