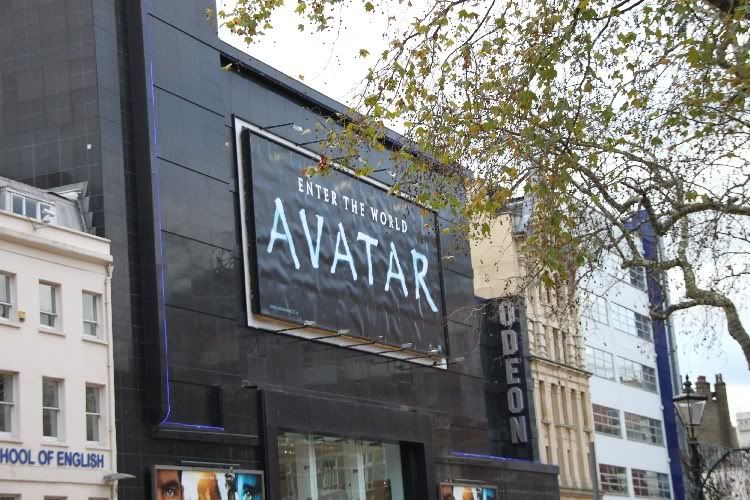 Luca and I went to see Avatar. Not very impressed by the movie, I tell you. Anyway, then we decided to amble around the west end before heading off home for a bite to eat.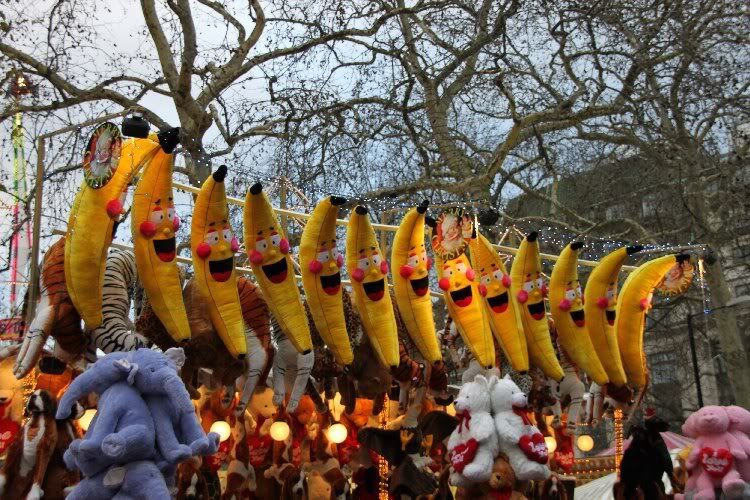 Some very happy bananas hanging around.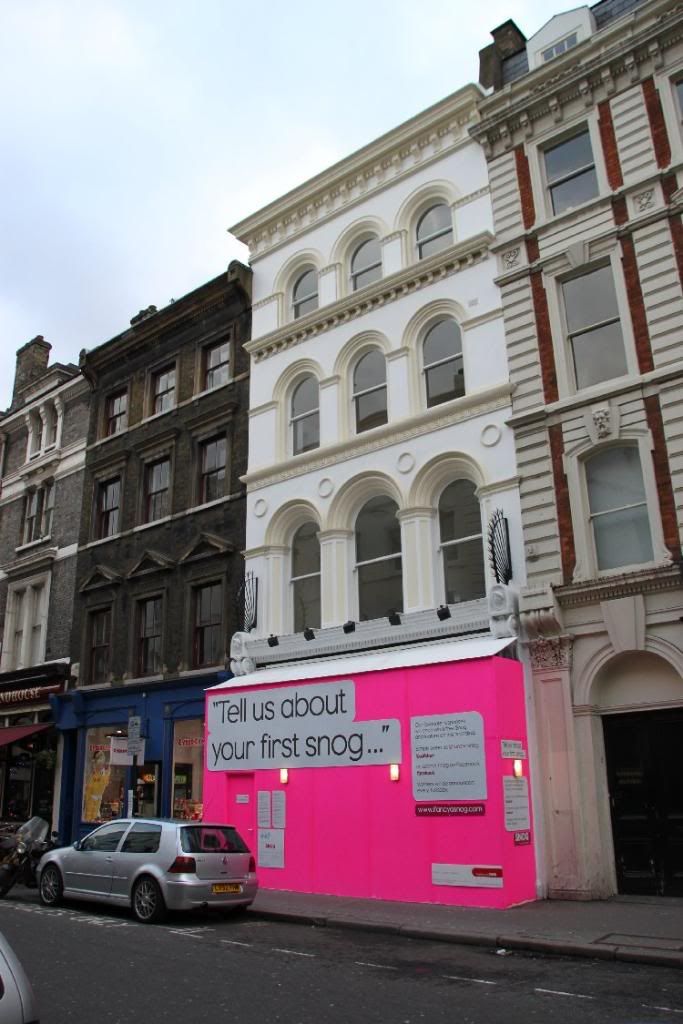 Wow, they really want to stand out, no?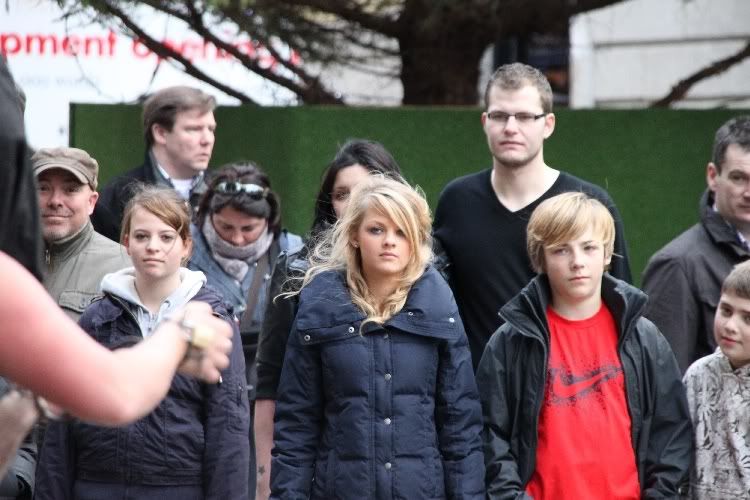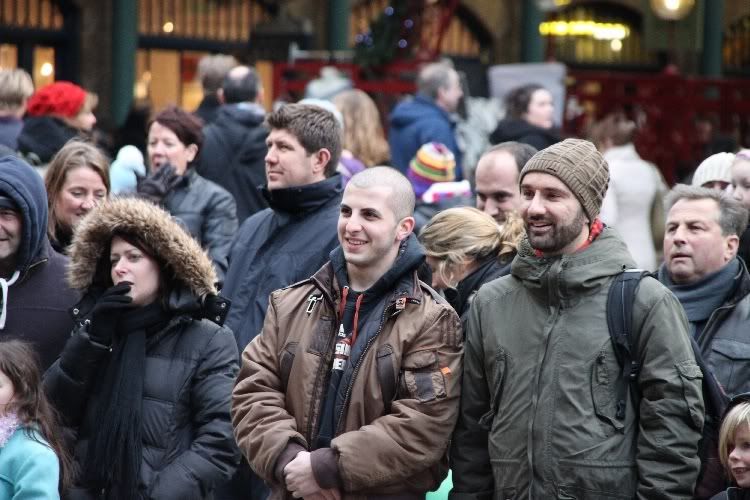 A crowd at Covent Garden watching a show.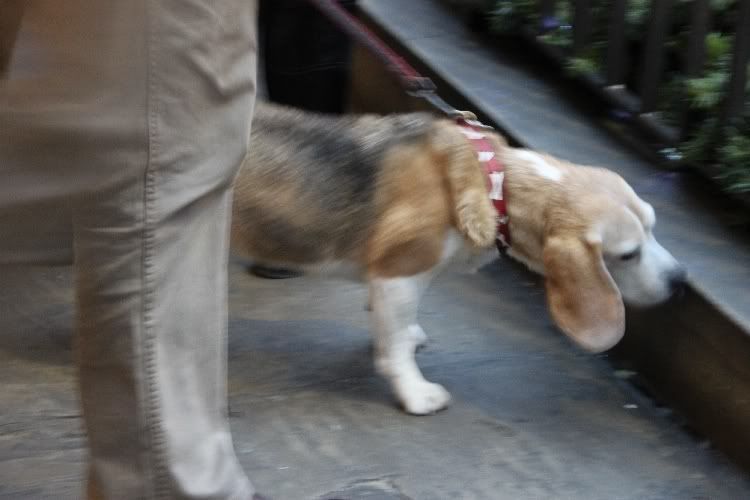 The dog was obviously more interested in smells rather than shows.


Unlike Luca who was quite interested in the chocolate balls :)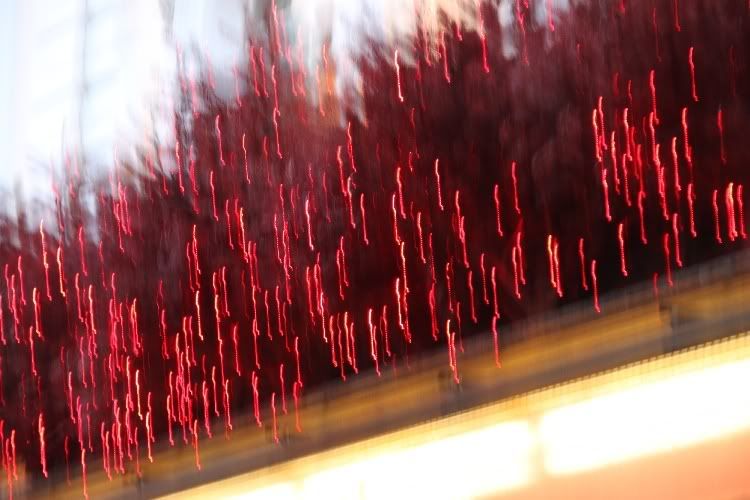 For sale books in front of a book seller on Charing Cross Road.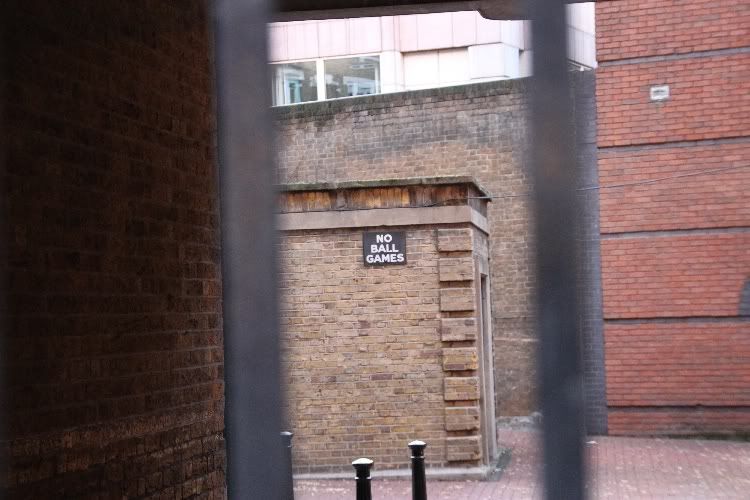 These are cloth stickers meant to be stuck on camouflage jackets as the gentleman is checking out. I like the one above his head which says, My Boobs have a mind of their own. I know!!!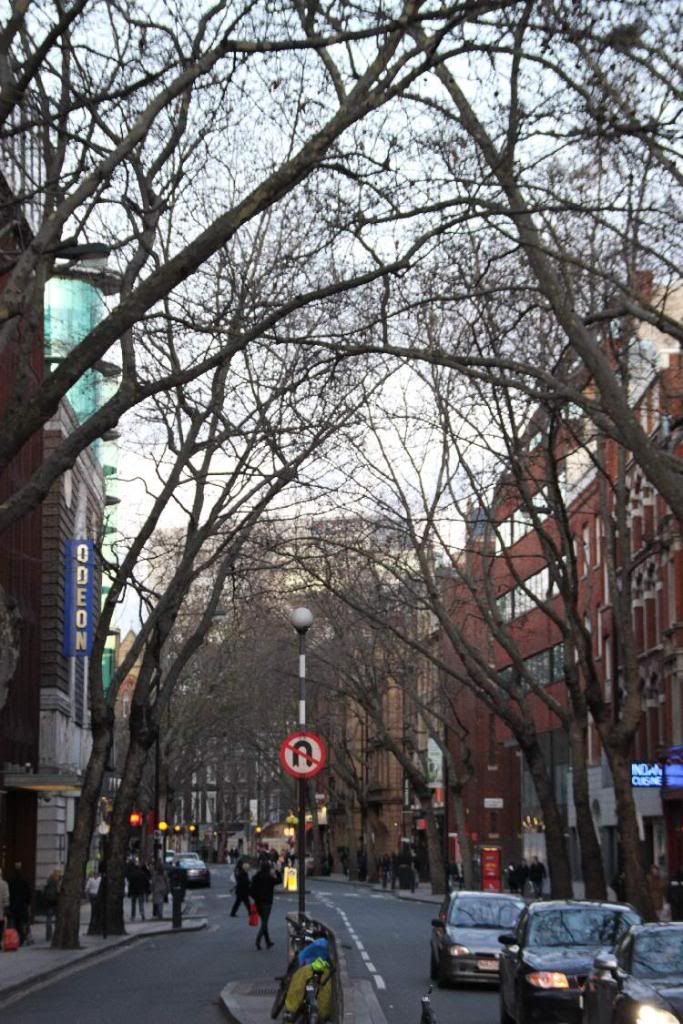 Down this road is the Mela restaurant, its just brilliant. The road looks much better during summer, I promise :)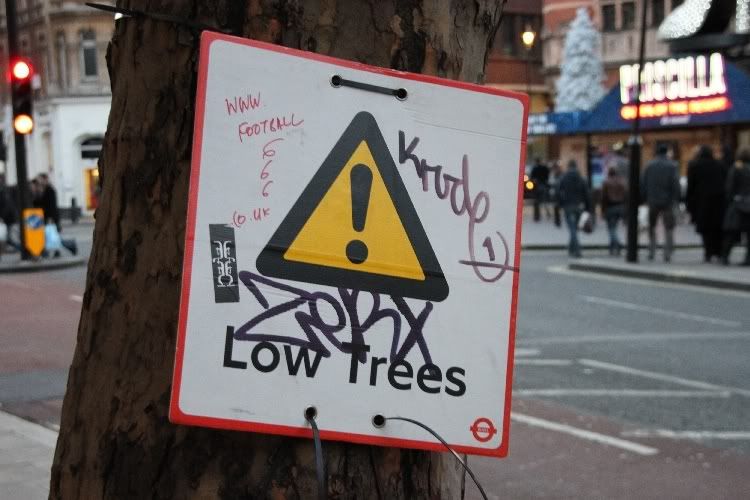 Now why would you even put up something like this? And then damn graffiti takes over it.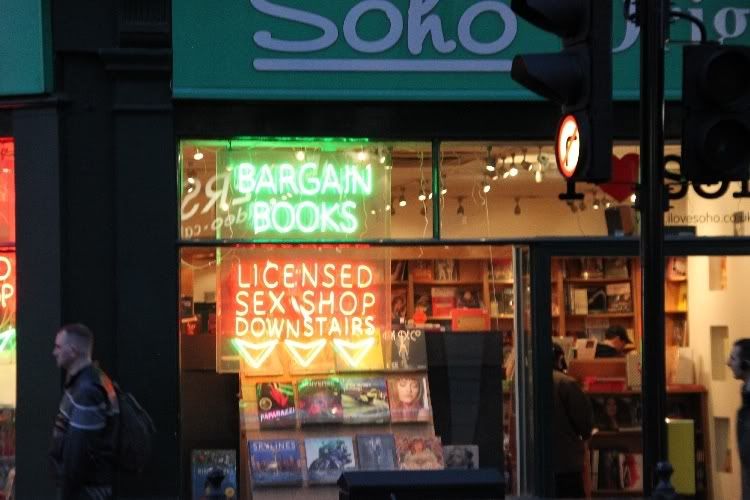 Great for readers and wankers, I presume?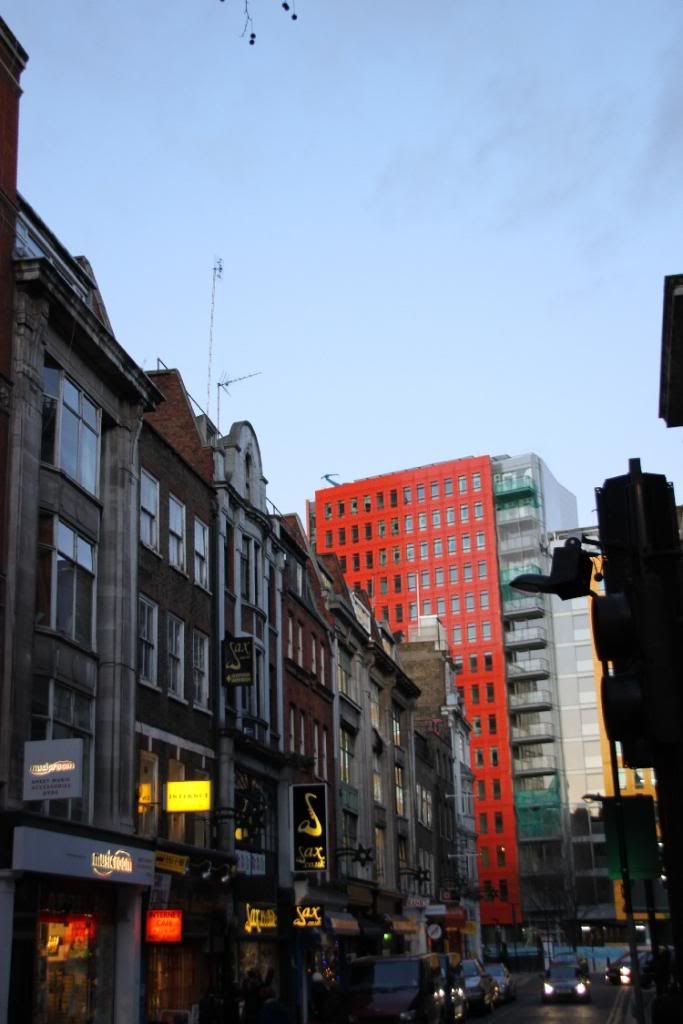 Good Lord, somebody needs to get their eyes fixed for colour saturation.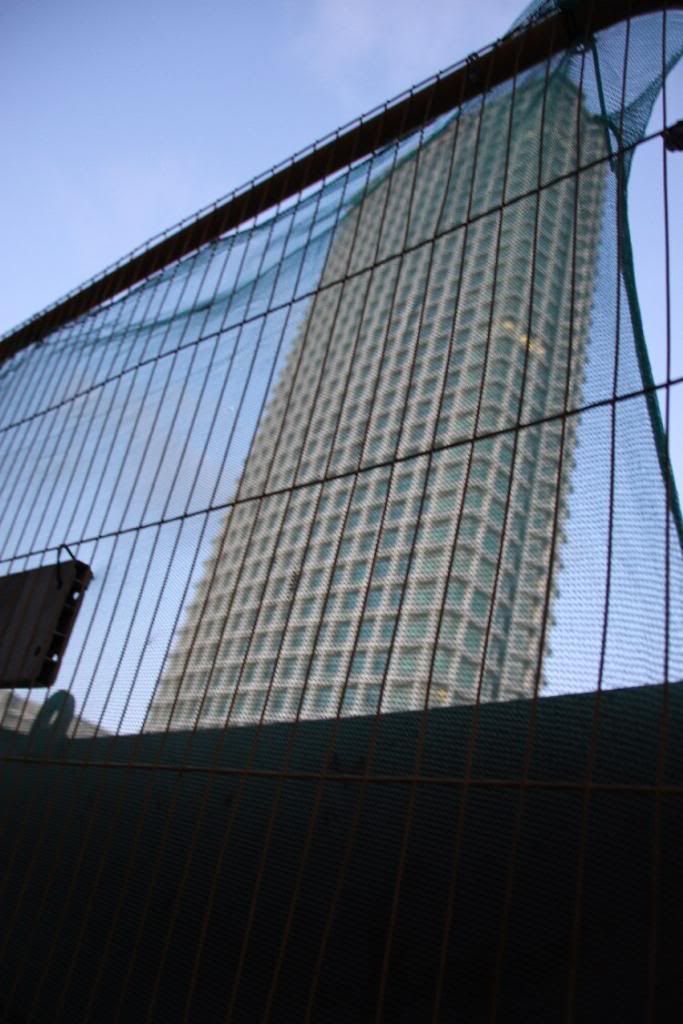 One of the skyscrapers viewed through some netting.


I love locating signs like this. I had spotted one on top of Finchley Road Tube Station some months back and here's one above Tottenham Court Road. Old forgotten signs.


An auction happening. Lovely girl, very nicely made up. Not sure how much action she was getting.


Looks like a robot, lol, street cleaning going on.


Waterstone's. A book seller. Looks so warm and cosy, inviting you in from the cold, dark, dank, wet, winter night.


Its just a rush rush rush all the time on Oxford Street.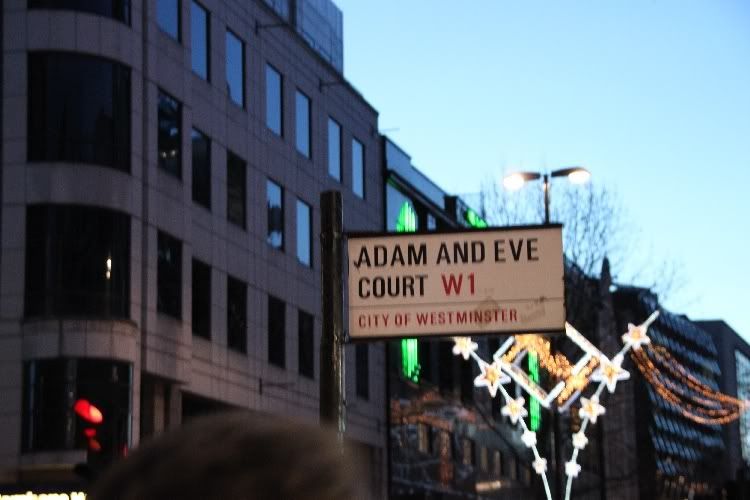 London has the damnest names for some of its roads. Here's Adam and Eve Court and few days back I noticed a Blue Ball Court. No connection (or there might be a subliminal one somewhere, dont know).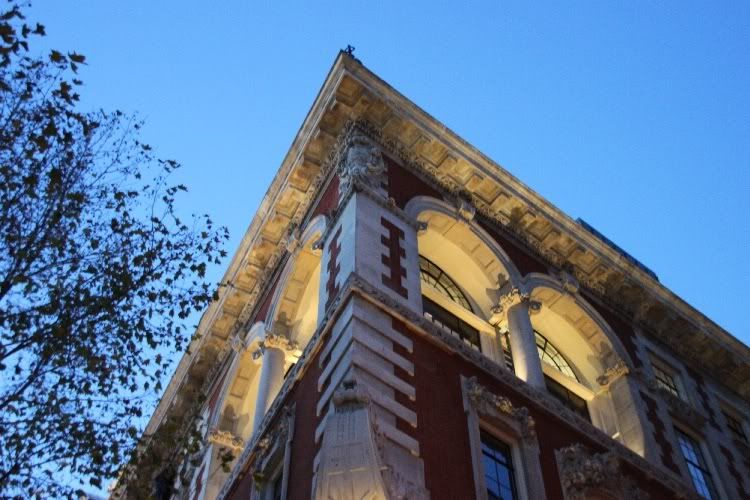 The lights have started to show on the tops of the buildings as evening falls.


You can see the reflection of the darkening sky..


Something that got Luca quite interested. Fratelli means brothers.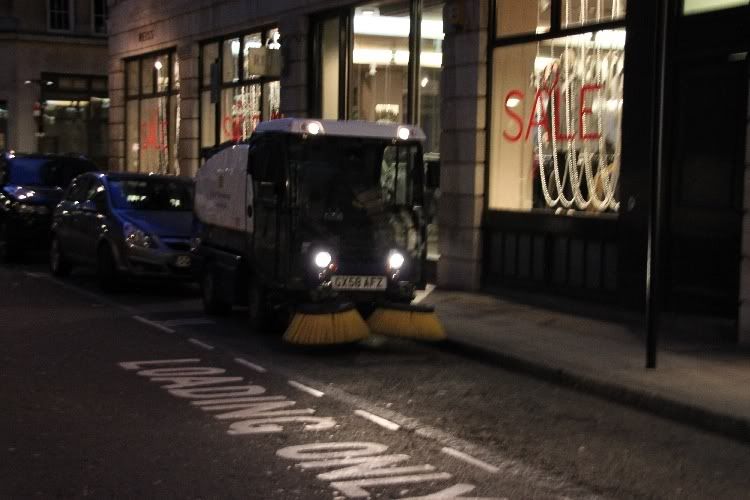 Another street cleaner. Damn machines are taking over the world.


Some very sad regimented trees over some regimented benches, cycle stands and street lights.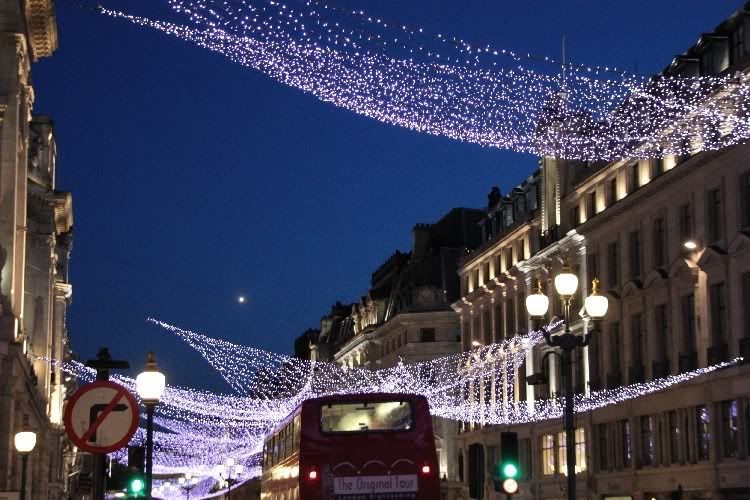 The Regent Street lights look like blankets of lights :), And the moon is out!!!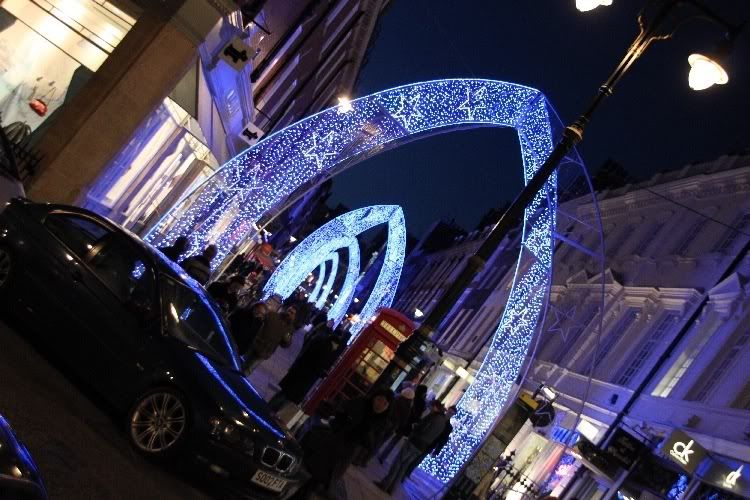 Another wonderful street straight out of Arabian Nights.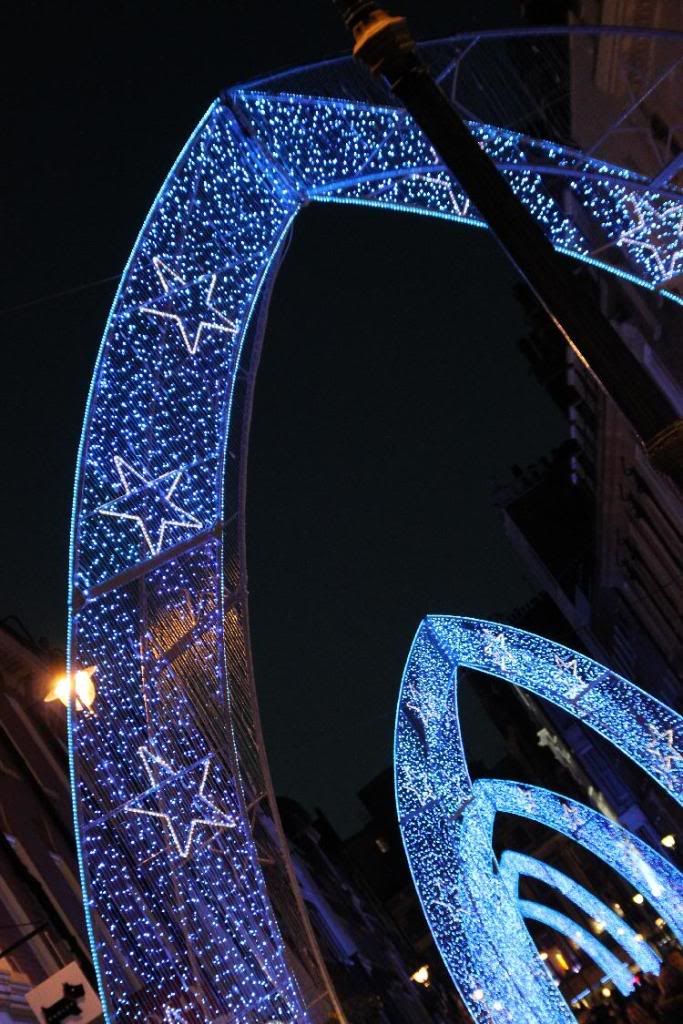 Walking up the street makes you feel as if you are in a magical world.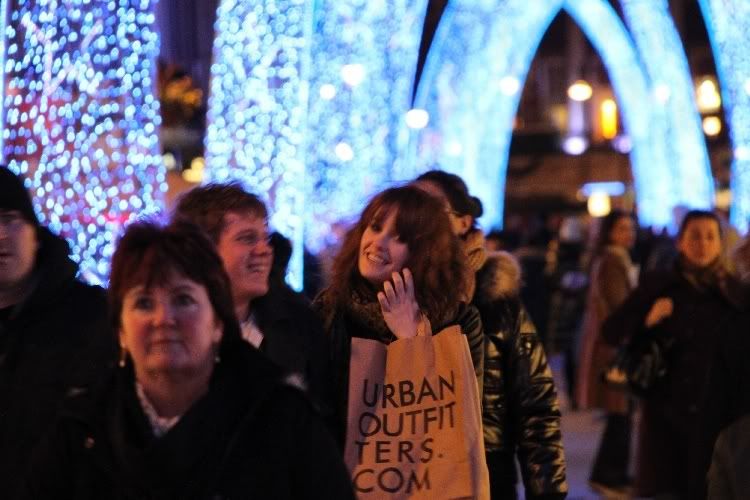 Most of the people were smiling away.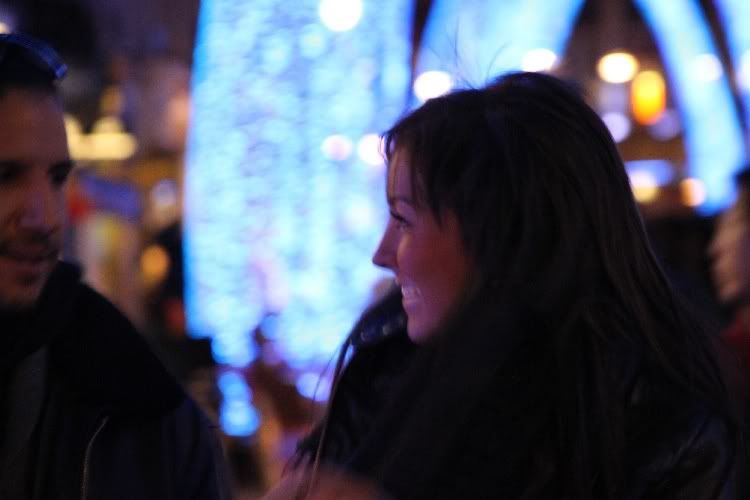 Or in some cases, grinning away.
Looks like bright drops of rain




Heading off back home in Luca's car.
Full slideshow here.