Went off to drop Diya off on one of her birthday parties and despite the admittedly wonderful attractions of sitting in the middle of 1000's of screaming kids and yummy mummies, I went off with Camelia canon to take pics.
You have to realise where this place was. It was in Watford, inside a damn industrial area. Pretty cruddy to have a children's playground, but so be it, when you come outside you see industrial warehouses, rows of parking, backing up to railway lines. The trees were all nekkid and just to top it all, it had a high power electricity tension line running through the area, with a pylon right on top of the children's playground centre. So I walked from one end of the estate to the other, just along the fencing which separates the estate from the embankment up to the railway lines.
Here's a view of the wires looking towards Watford.


Looking back towards the next Pylon.


Not many people around on the parking lot, are there? But the "T"'s are interesting.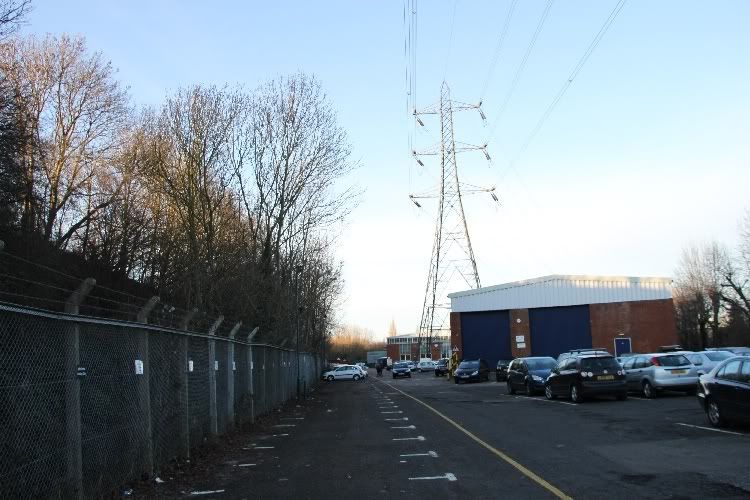 The building on the right is the play centre. On the left is the embankment.


Two moss encrusted sticks, with some decaying leaves and pebbles on the road.


now reaching the pylon. You can see the barbed wire on the leg so so that they dont have to scrape char grilled idiots off, sort of ruins your day…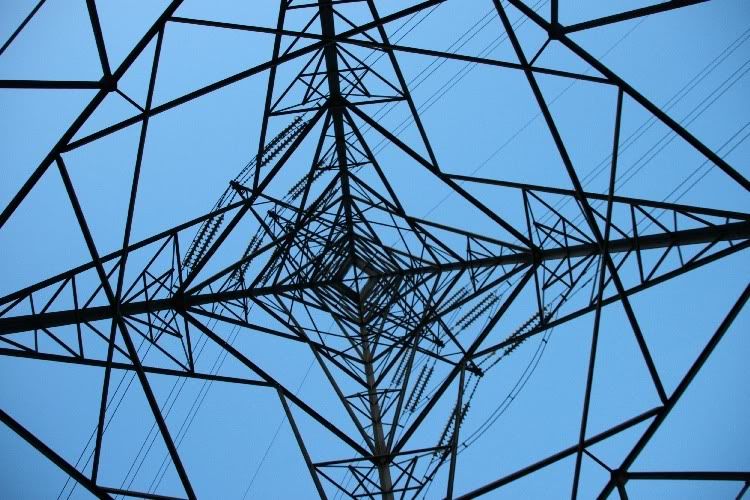 Right in the middle of the bottom of the pylon, I was moving up and down like an idiot trying to line up the camera, lol, saw couple of teenage girls sniggering at me, lol
The two notices show that it belongs to the National Grid, Yipee and there is a danger of death and to keep off. D'oh.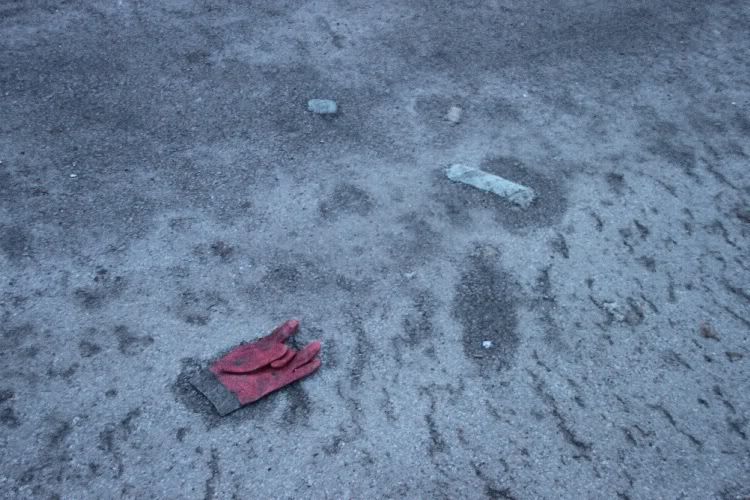 A lost and abandoned glove, flattened due to tons of trucks moving on top for days and weeks.


Cold enough to freeze the balls off a brass monkey!.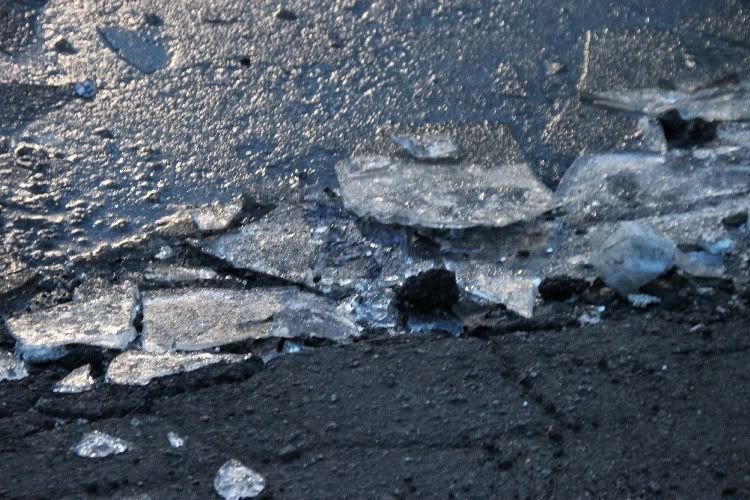 Looks like the water has frozen and refrozen several times for these ice slabs to form.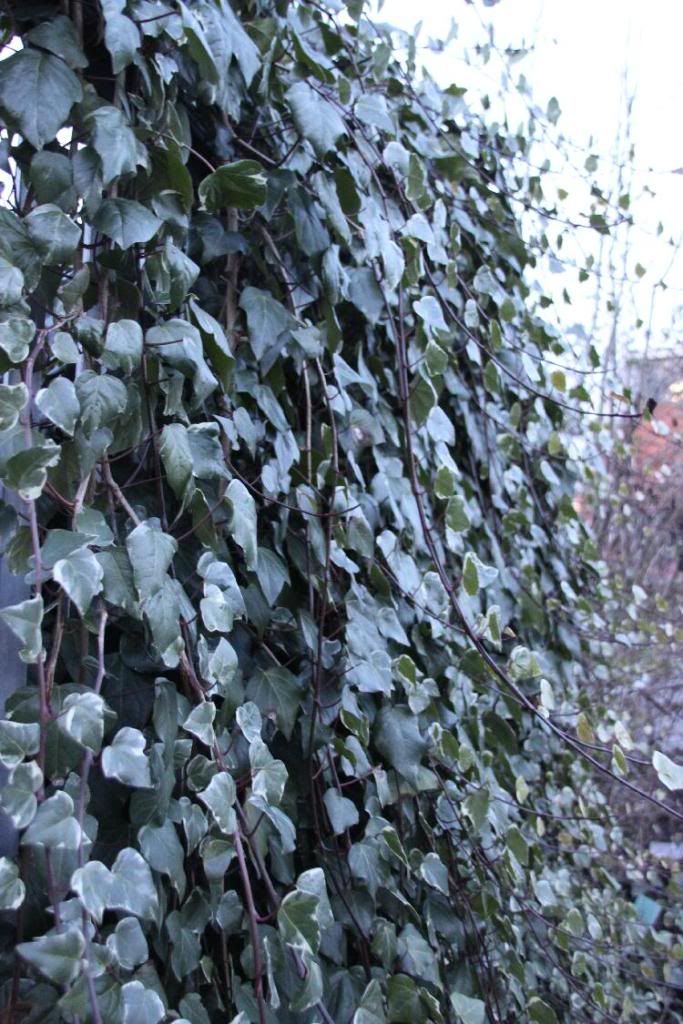 I reached the end, and you can see a fountain of ivy over the wall at the end.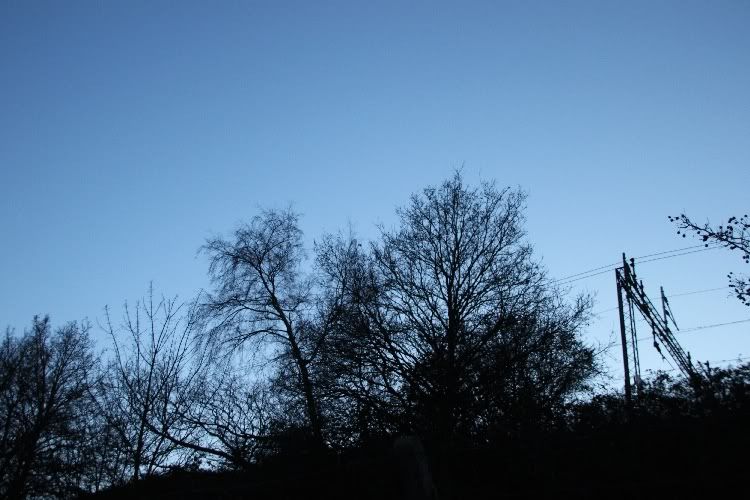 One of the train electric pylons and the trees highlighted against the darkening sky.


More moss and stuff on the ground surrounded with ice. Brrrr.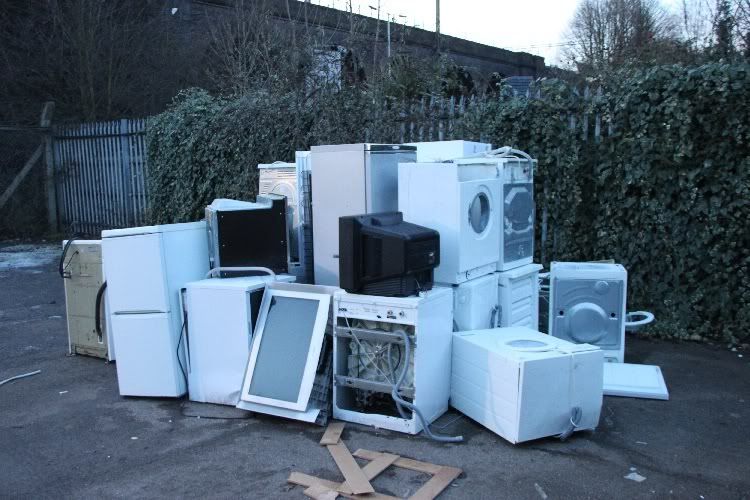 One of the warehouses belong to John Lewis. Looks like this is where the old white goods appliances which are sold by John Lewis go to die. A small group of fridges, TV's, washing machines, driers and ovens. Very sad…


More pylons, but looking like flags…Then the light started going and was really really cold and then i disappeared back inside the playground where it was warm.

Full slide show here.