While walking around in Pinner Park, there were some wonderful scenic sights over the trees. Here are some of the more eye catching sights. See the full slide show for the full list of 32 photos.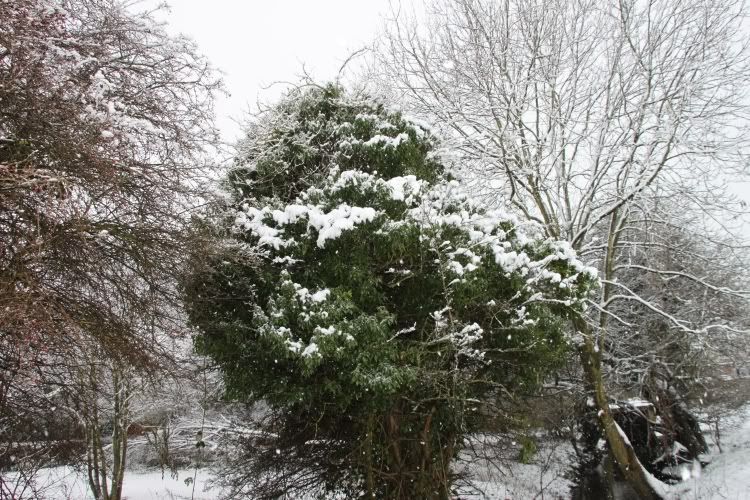 this was more like a bucket full of snow on top of the tree.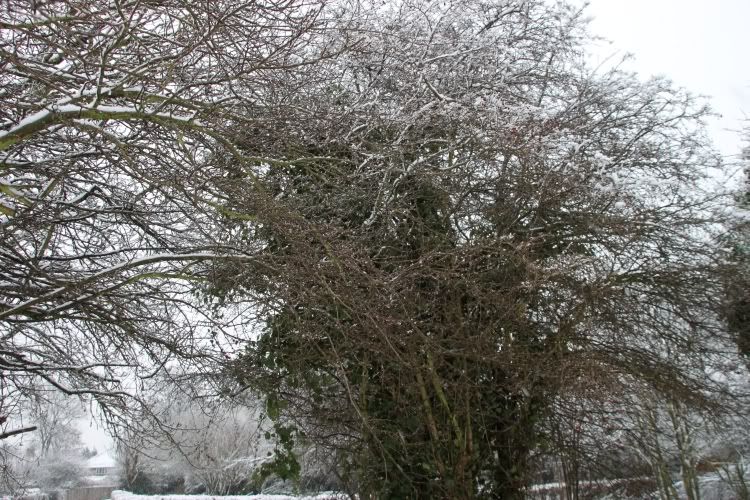 whiskery branches but with not that much snow.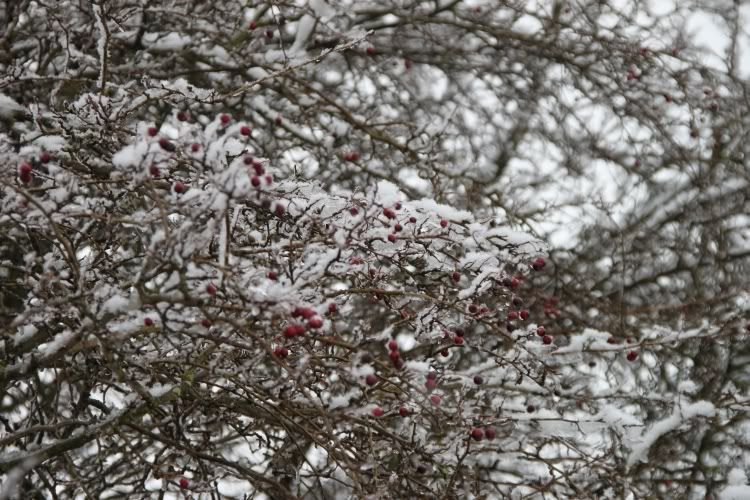 Red berries and snow, lovely combination.


A tree which obviously could not take the load and cracked off. It almost looks like a chair from this angle.


The puffs of powdery snow on this branch makes it almost look like its cotton puffs.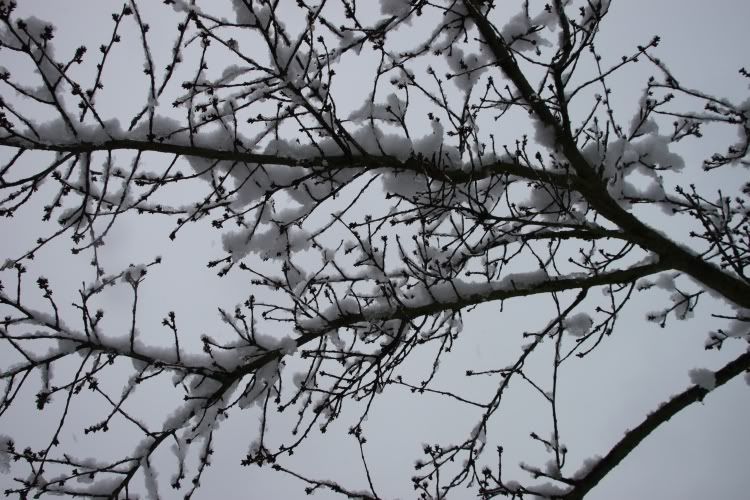 Only one side of the trunk gets the snow.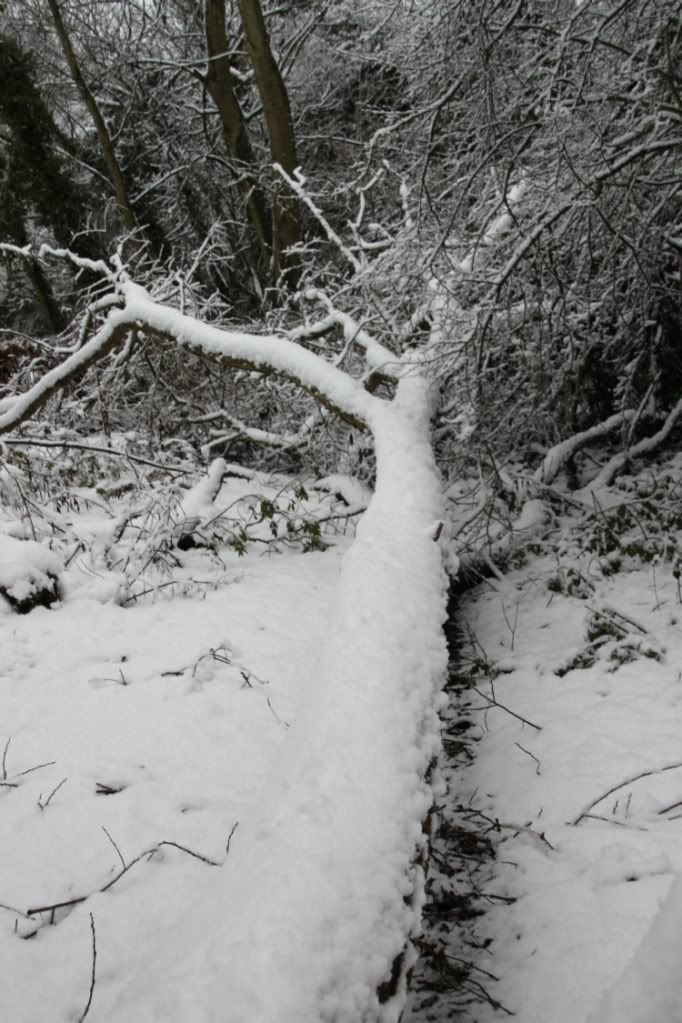 Another tree which could not take the load I guess.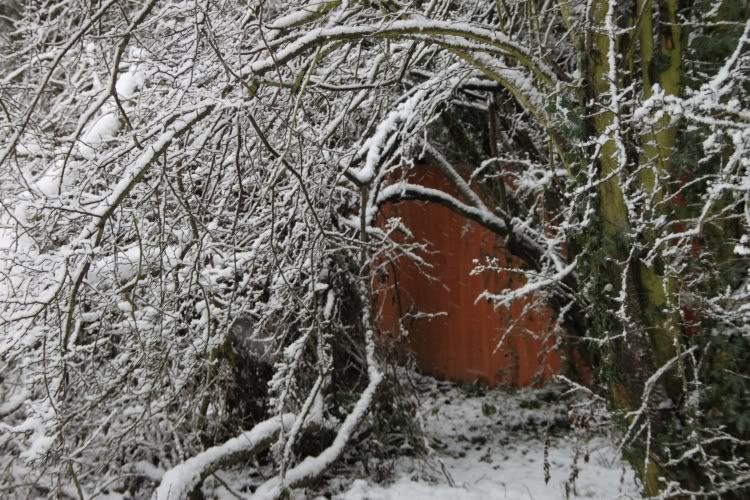 The primer painted fence makes an improbable splash of colour against the dark mossy green trunks and white snow laden branches.


Another tree on its side, the branches make it look like its a squid or something.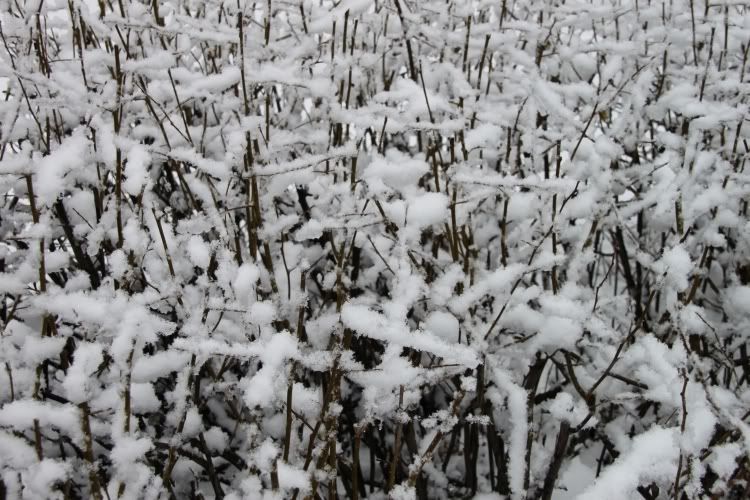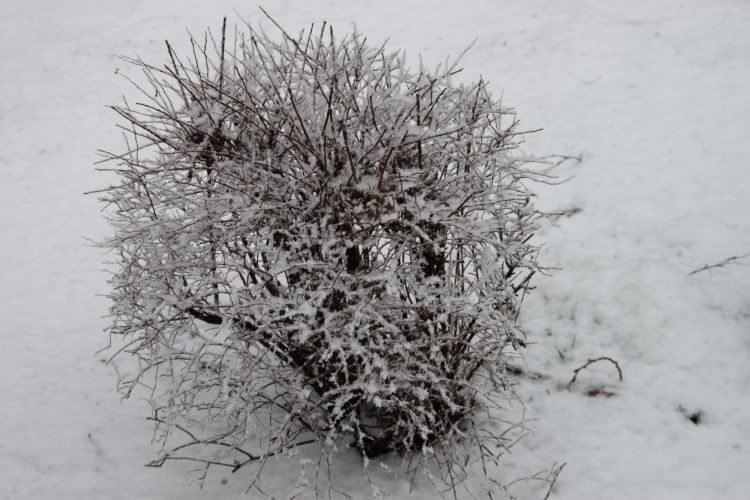 Very interesting patterns of snow on the shrubs.
Some of the evergreens didn't seem to attract snow to that extent.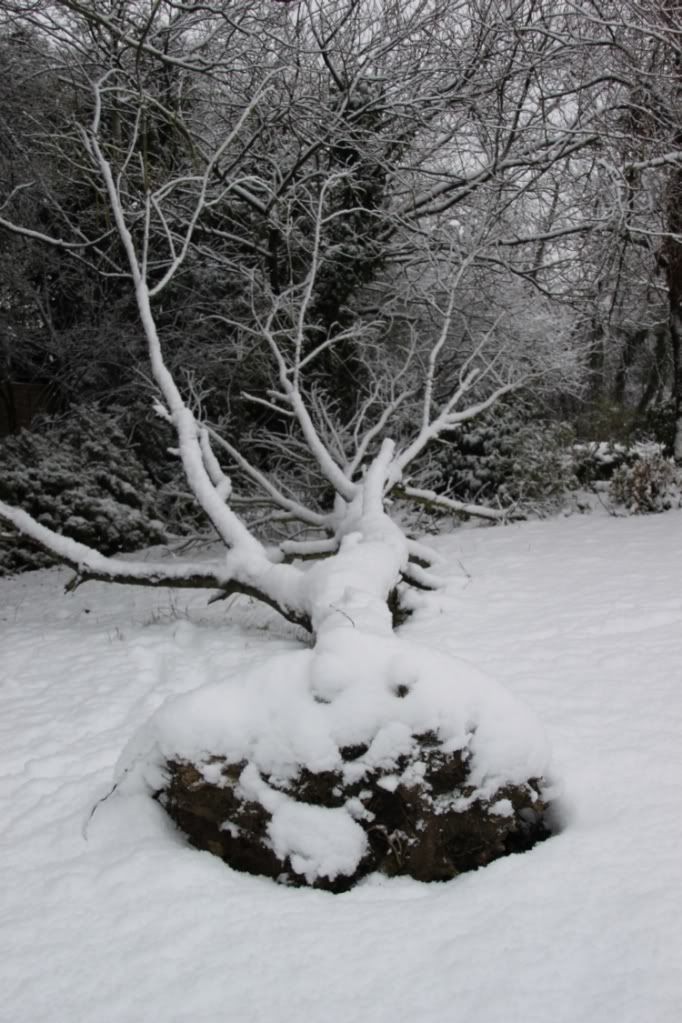 And yet again another fallen tree. There seems to be a damn epidemic of the fallen trees around the park.




Same tree, another view.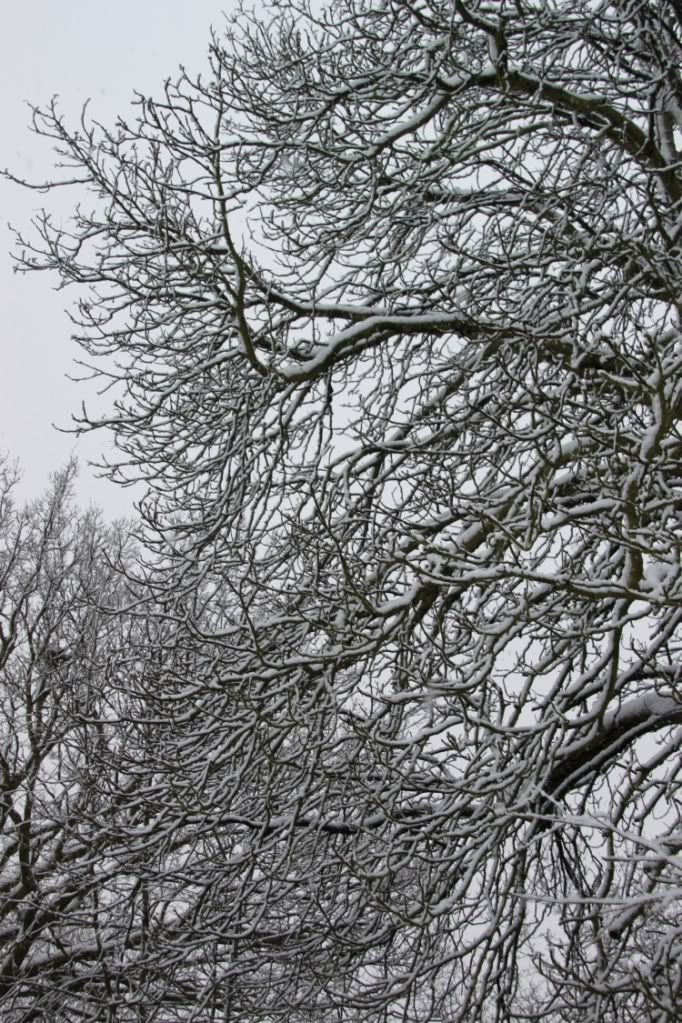 The branches of this tree were all upward pointing, almost like beckoning you to it. Very interesting patterns.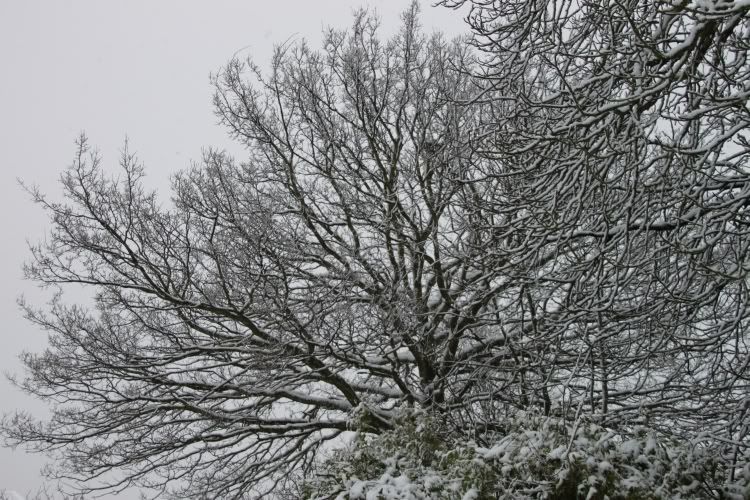 Another view of the same tree on the right.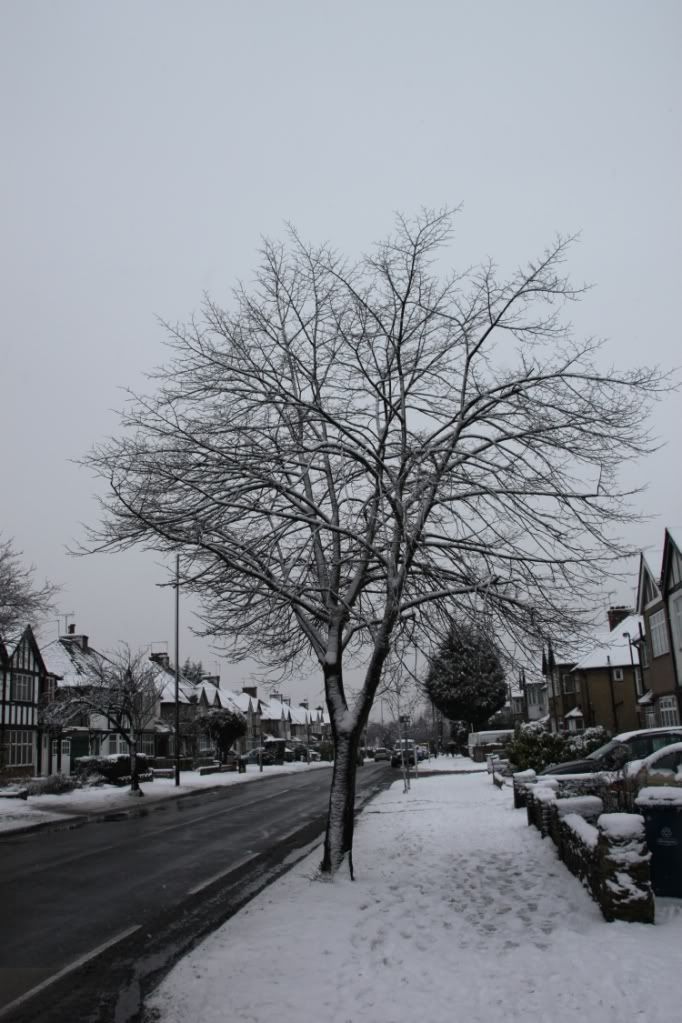 Another tree, but this time on the side of the road.


This tree was looking like it was two trees, with one stuck on top of another. The bottom with the straight branches and the top with the very jagged branches.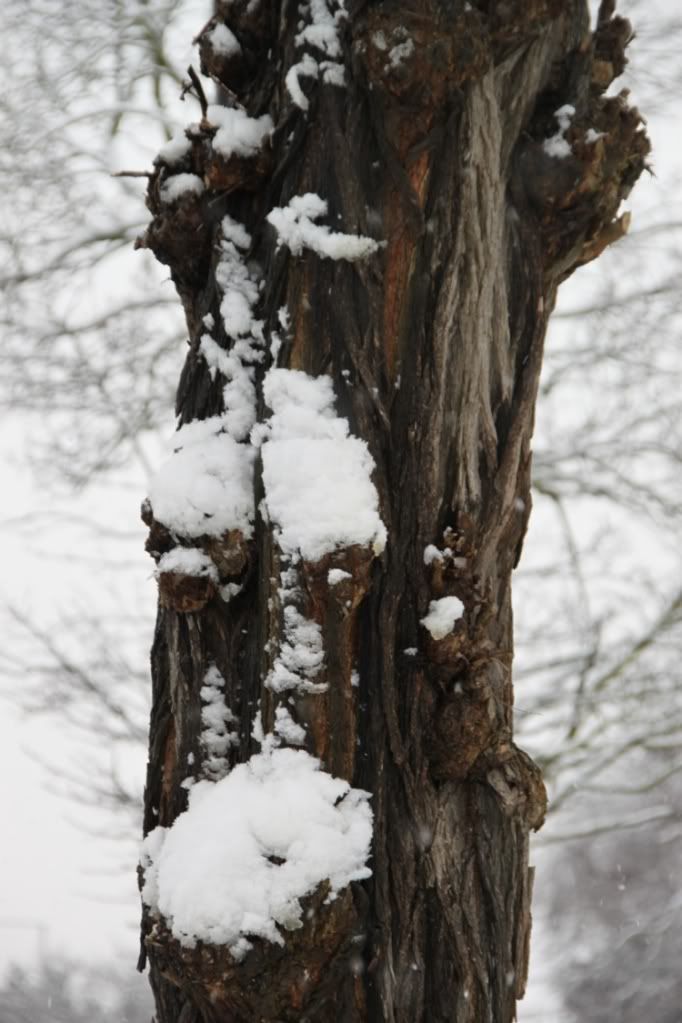 Almost like a face on the trunk.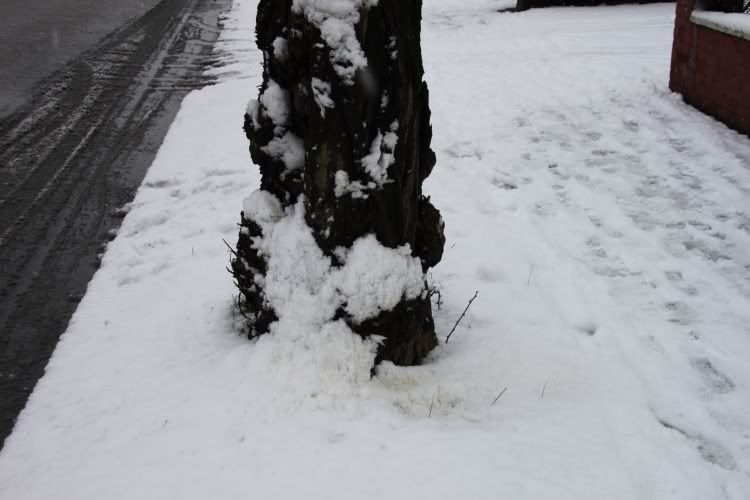 Yellow snow, avoid eating this snow :)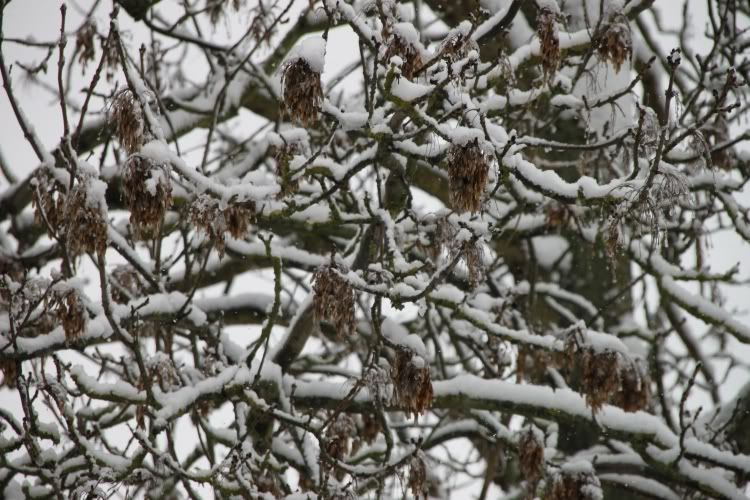 Very miserable looking tree, all wet and bedraggled, lol.


Snow falling across a hole in a tree.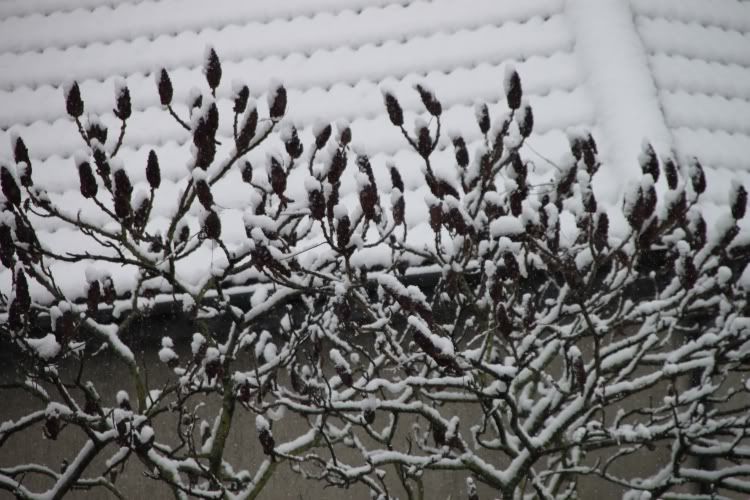 Proud fruit or flowers on a tree.




A fir tree next to our house. One of the Christmas trees I guess.