While going about shopping for the girls, I happened to notice the nativity scene. It was eye-catching to say the least.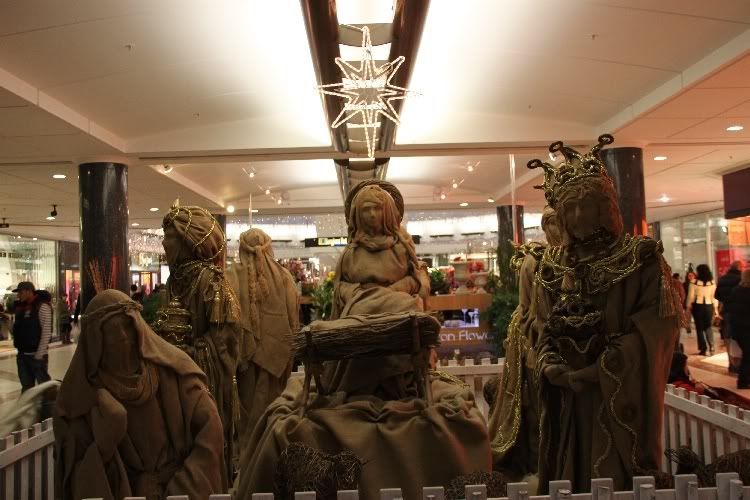 Very dark, no? There's Mary, with Baby Jesus, and Joseph on the left, and the three Kings (wise men?) around her.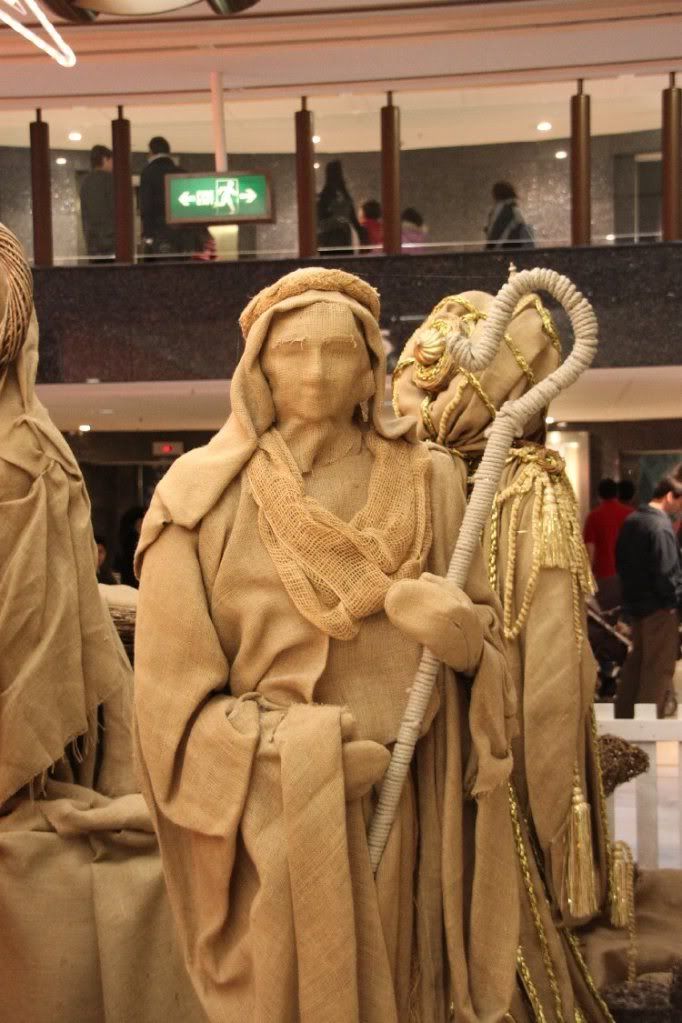 There's Mr. Shepherd.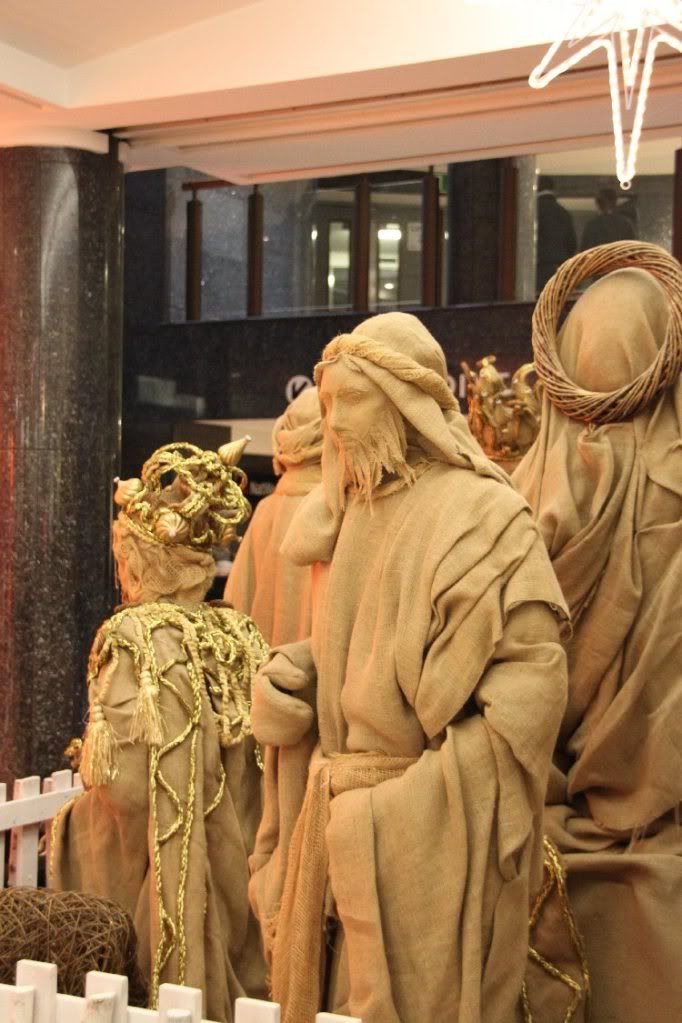 Could be Joseph, could be another Shepherd. The wicker thingie at the bottom left is a sheep, believe it or not
This is supposed to be the king with freaking garlic on his head.
Mary again, with a halo around her head. Different sackcloth for her hair. Neat, eh?
And another king.
And the third king. See the sheep in the background? Pretty weird or what? Nice beard.