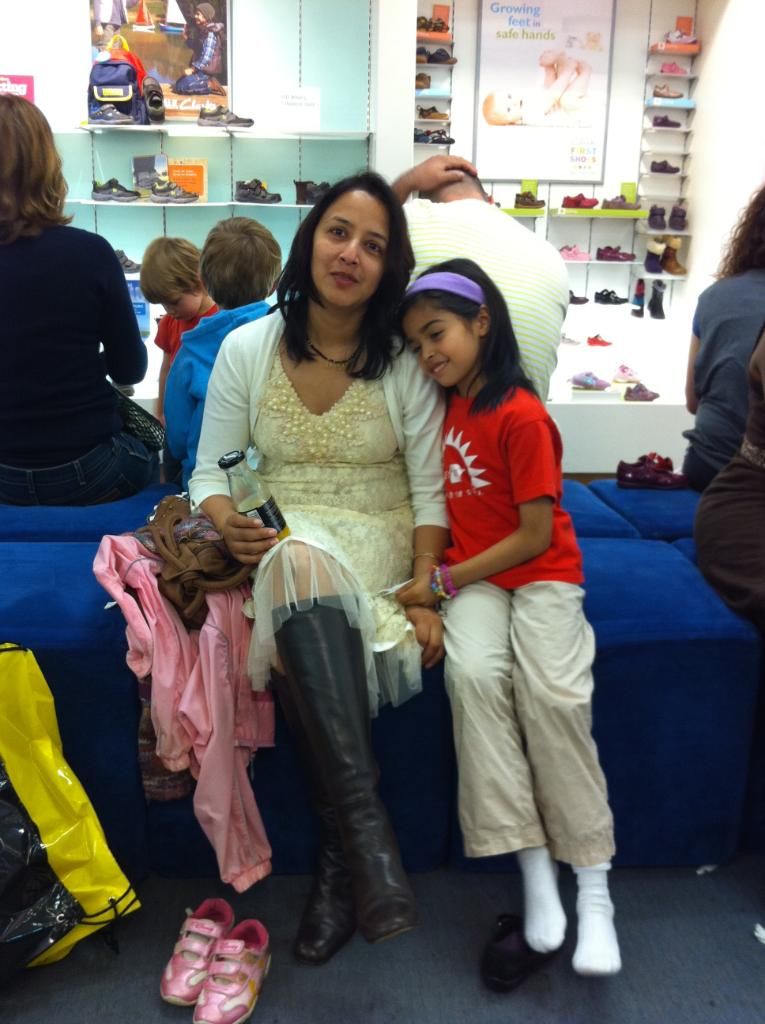 Getting tired with all the shopping. Mum got loads of compliments on her lovely lacy dress. Diya decided to buy school shoes which have secret hidden dolls inside them. Bloody hell, whatever next?
The boys are waiting patiently for the shopping to be over.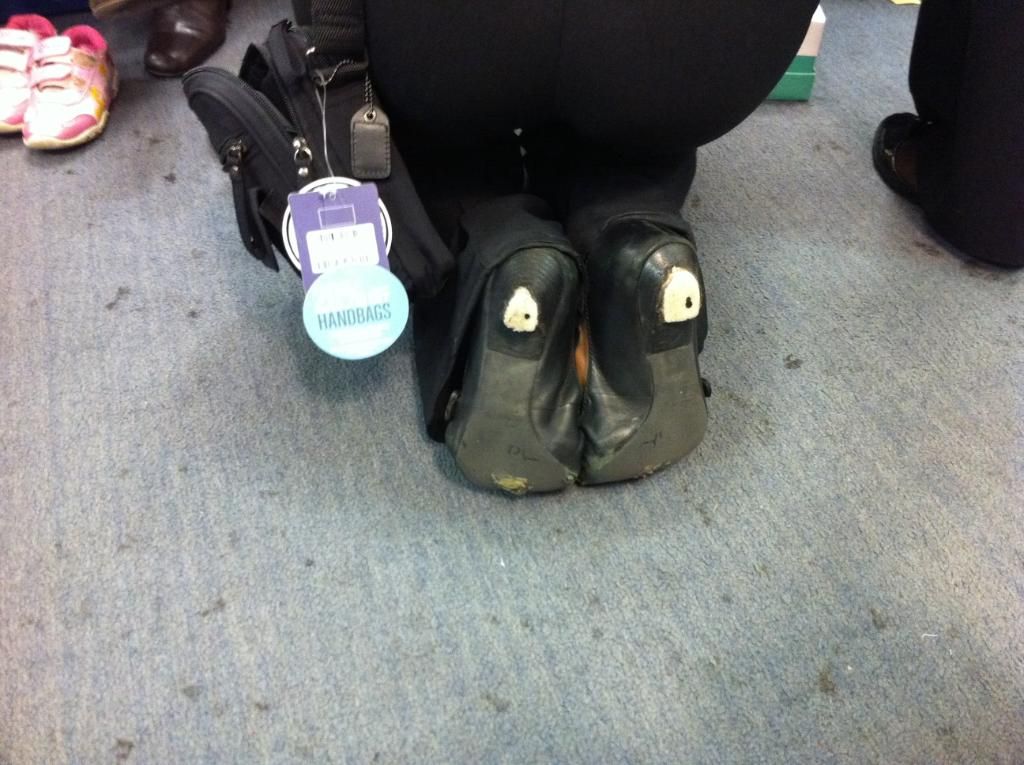 This is the girl who was helping Diya with her shoes. And her shoes were seriously tatty, they were worn down, the soles were torn, the sides were torn, they weren't polished. And this is a pretty expensive place, Clark's is top dollar for shoes. Diya's shoes were £36, so its not a cheap and cheerful place at all. Quite curious.
Here are the dolls.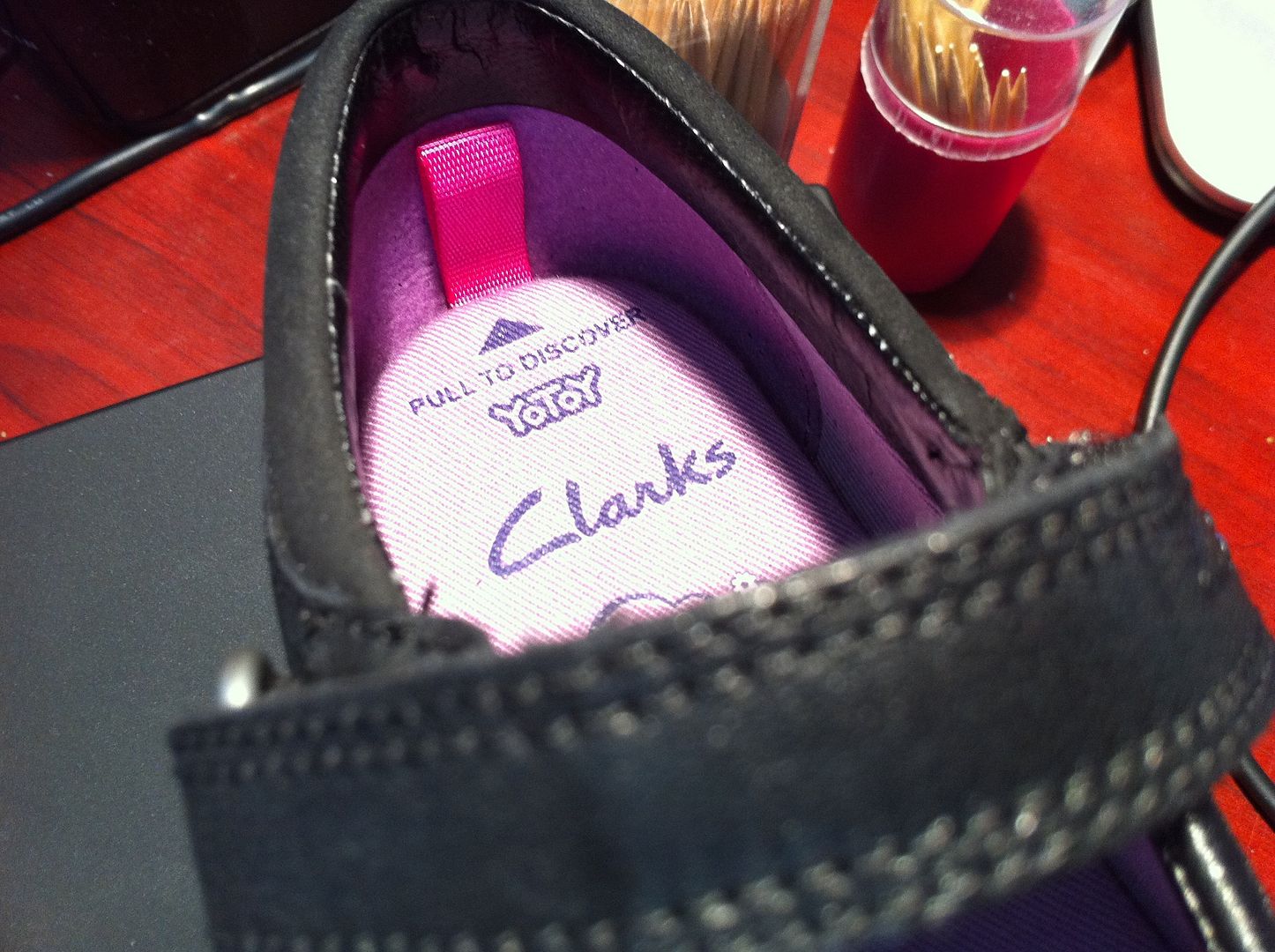 So you pull this flap with the pink (what else?) tab.
See the doll?
And then you push it back in.
Here are the 2 dolls and the shoes :) One of the dolls is a jaguar with moveable legs and the other is Daisy