The Sabil-Kuttab of Katkhuda is a lovely little building on Sharia al-Muizz li-din Allah street in Cairo. The word Sabil means that it has a water fountain and Kuttab means that it is an educational institution as well.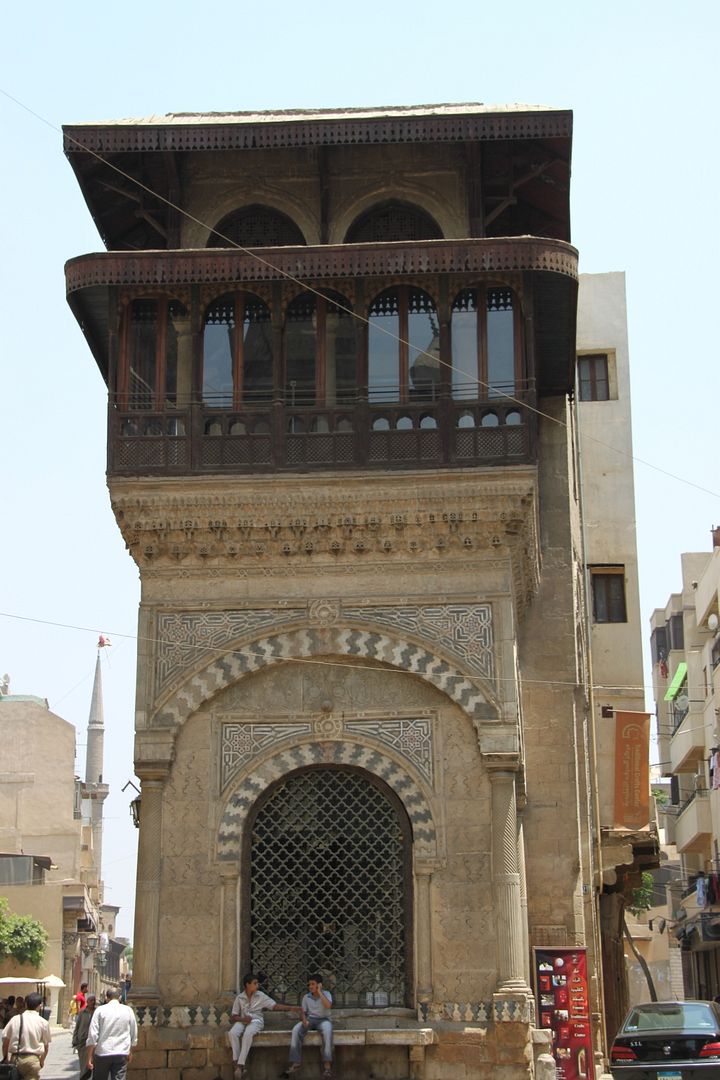 This was made by one of the most intelligent architects of his time, Katkhuda.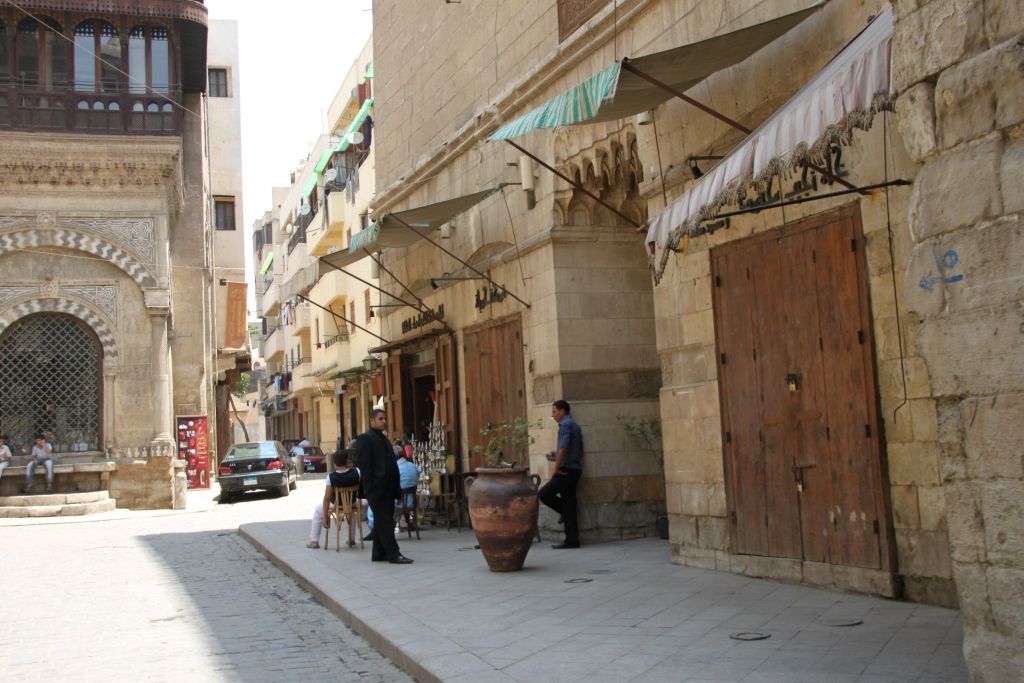 The shops in front were closed as it was Sunday, but you can just imagine the bustle and hum during a working day.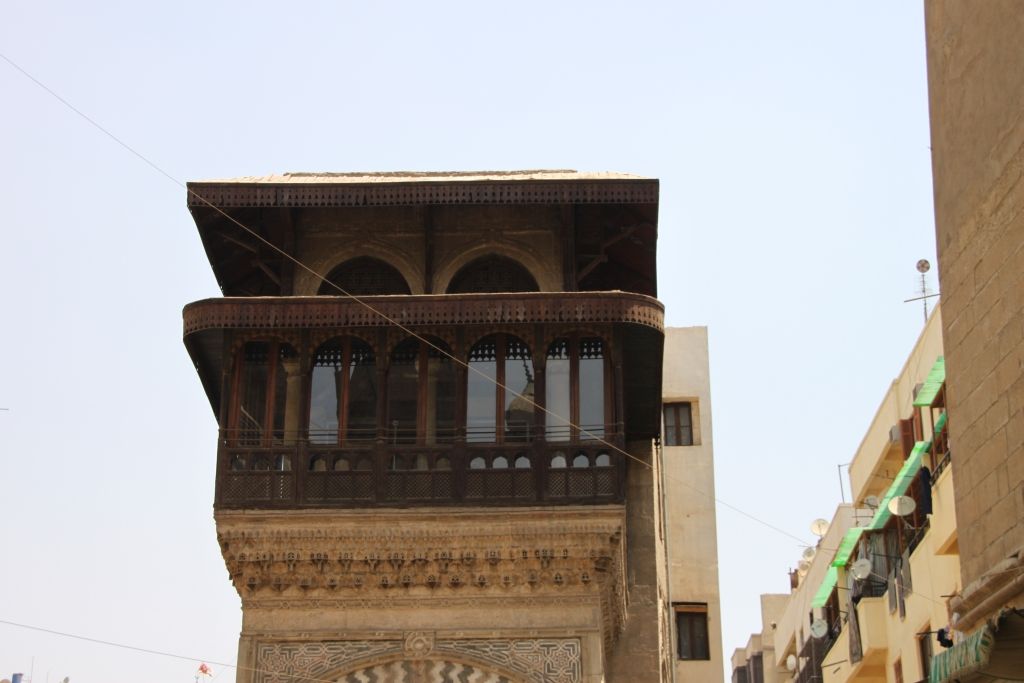 The top part of the building is a glass fronted balcony like structure.


The building is extraordinary, is exposed on three sides, with huge iron grilled arched windows which are shown up in relief with black and white striped stone.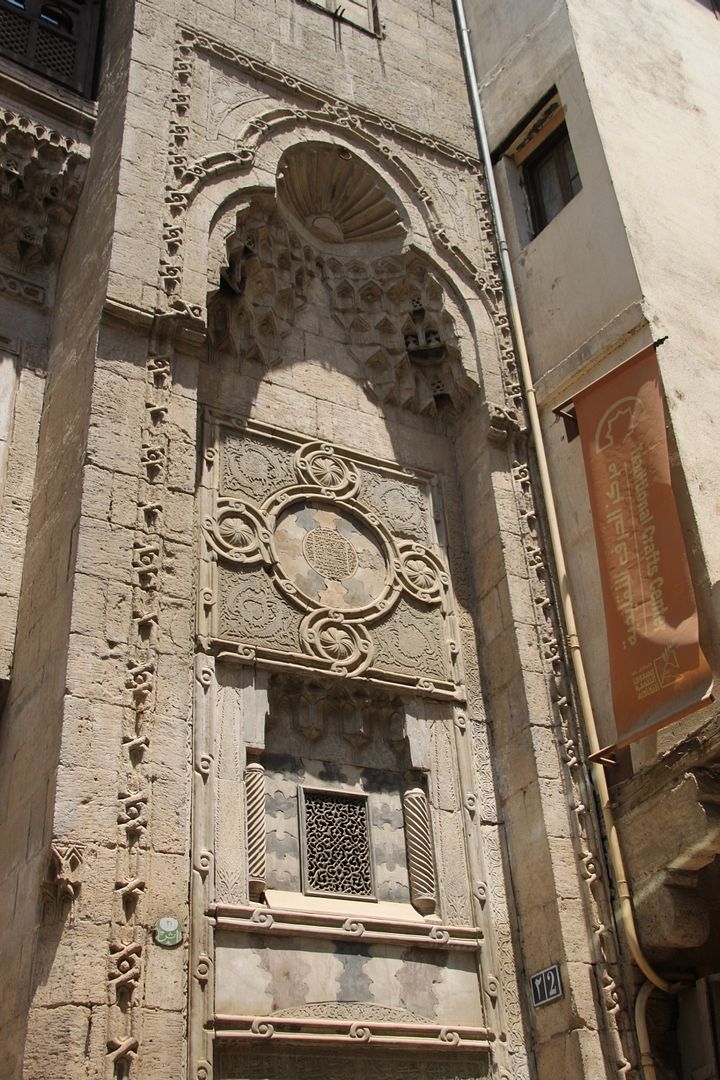 The entrance is on the right hand side of the building with some wonderful layers of different stone work of different colours and styles. Going by the common architectural style on the street, the top is a sea shell scalloped decoration with clouds/stalactites. Then a square with circular carvings and then below it is a highly carved window with a very very intricately wrought iron grill surrounded with two spiral carved fake pillars.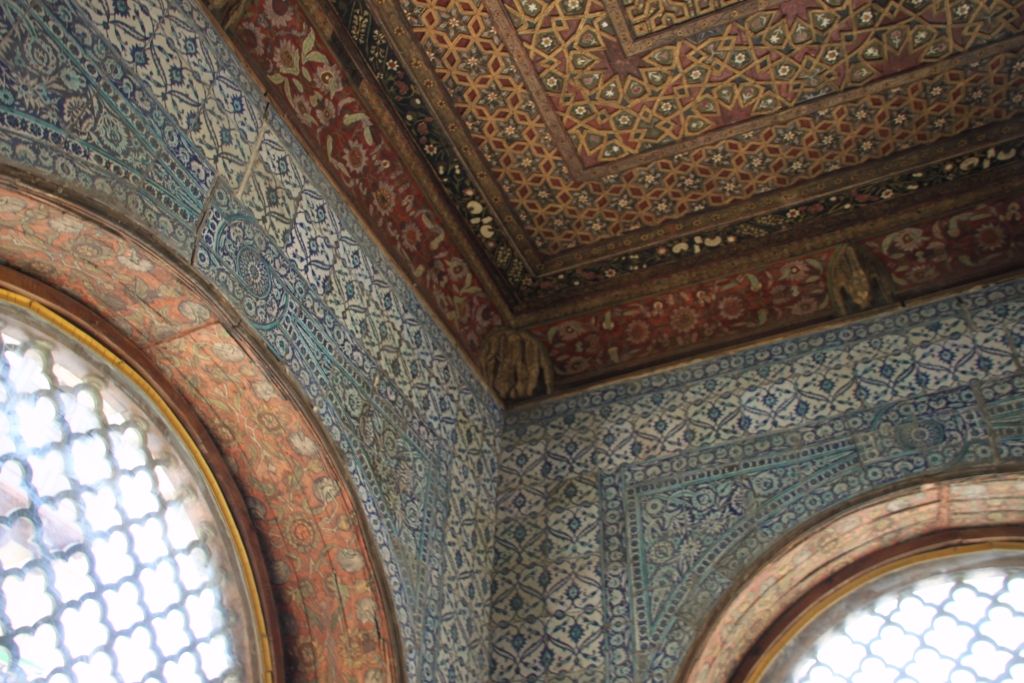 Turned inside the room and it is covered with an extraordinary set of multi coloured tiles and mirror work. Absolutely beautiful, reminded me of the brilliant blue tiles one sees in Samarkand's work.


Looking up the street through the window.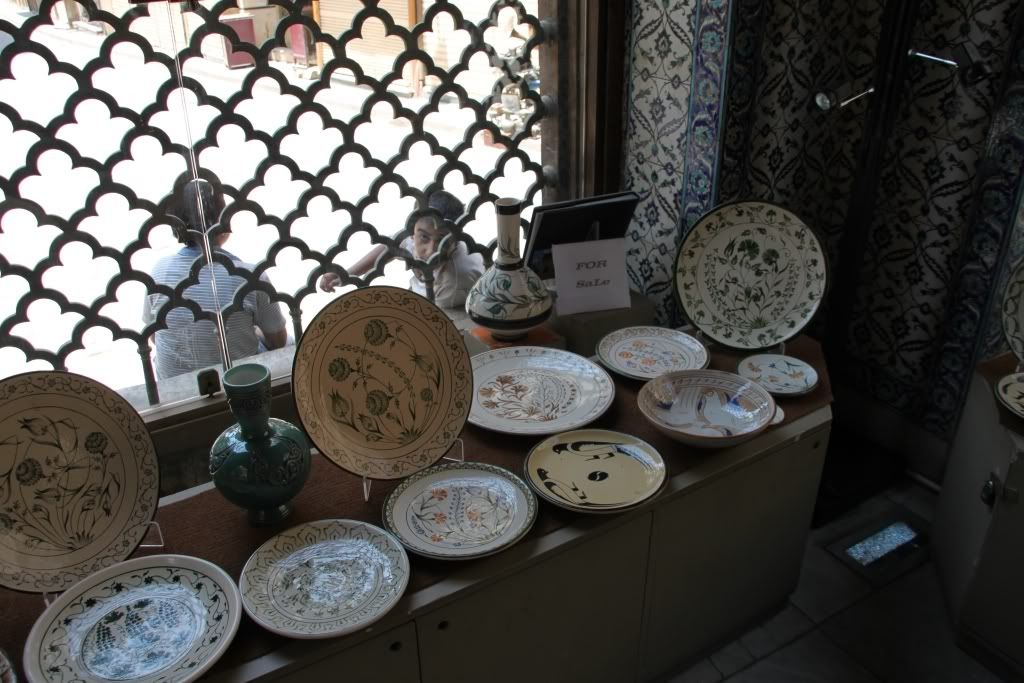 The room has tables full of ceramic and brass art objects which are for sale.




The walls have tiles with Quranic sura's and there is this book shelf with books on sale.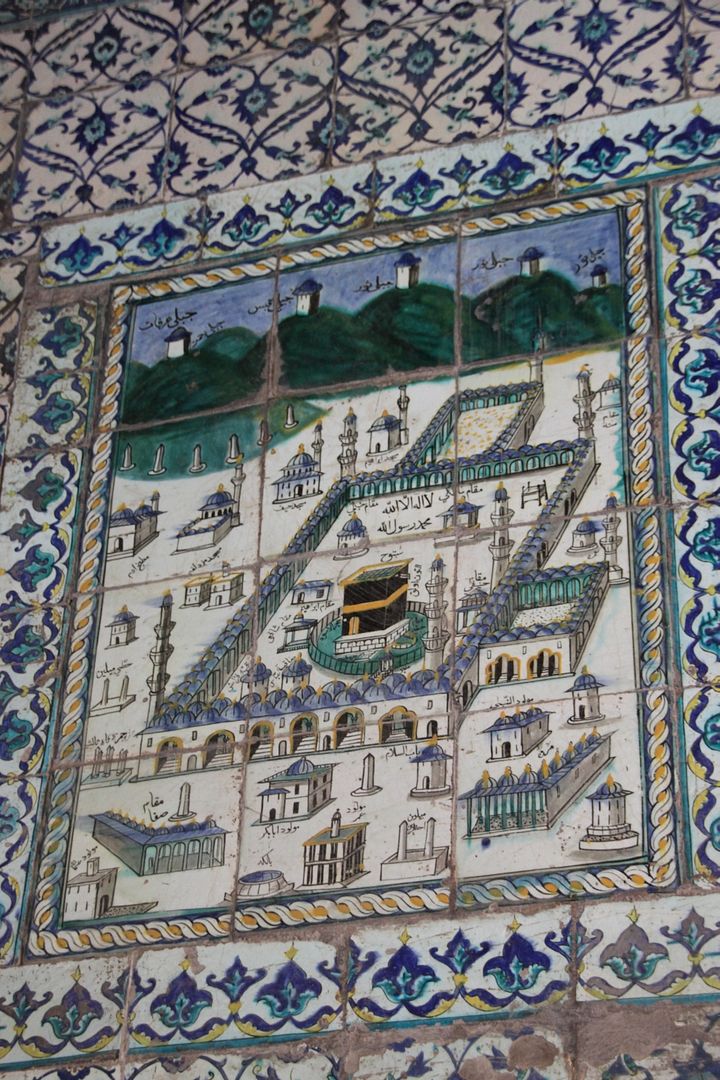 And this was the most extraordinary and beautiful set of tiles on the wall. Can you just imagine this scene of the Kaaba being made on this set of 12 tiles? How wonderfully detailed the artisan worked on these. How lovely the Kaaba looked unlike the current monstrosity it has become.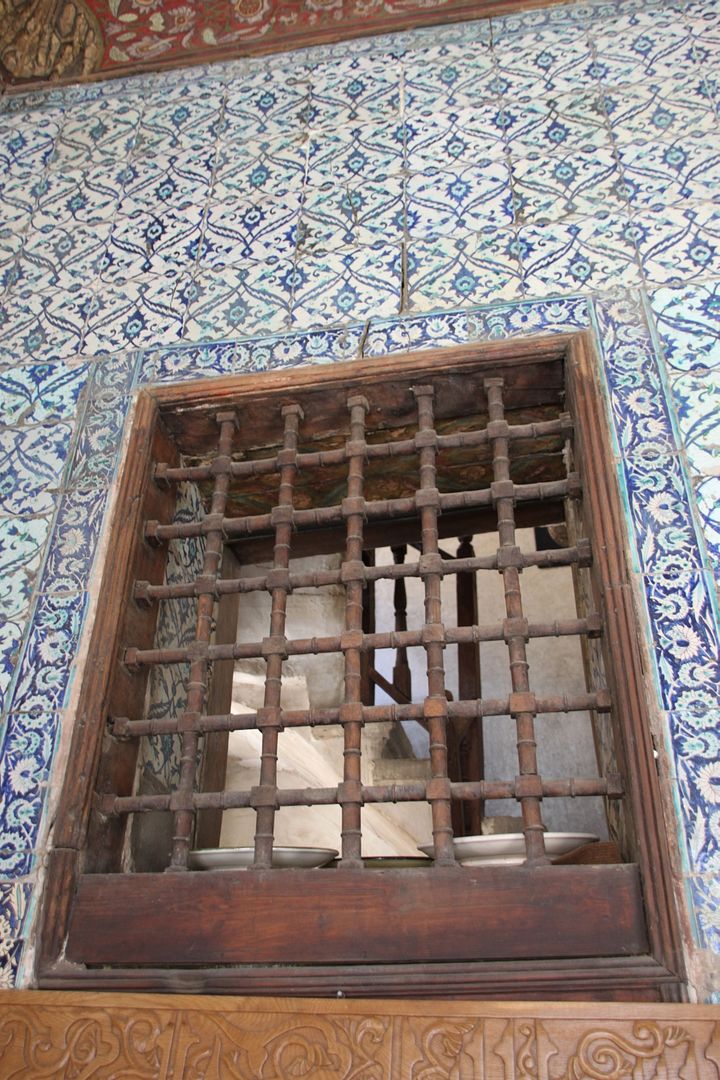 The window shows the stairs to the kuttab upstairs which unfortunately was closed. And there were about 10 odd men/women in there jabbering away at speed and high volume. Got out of that place…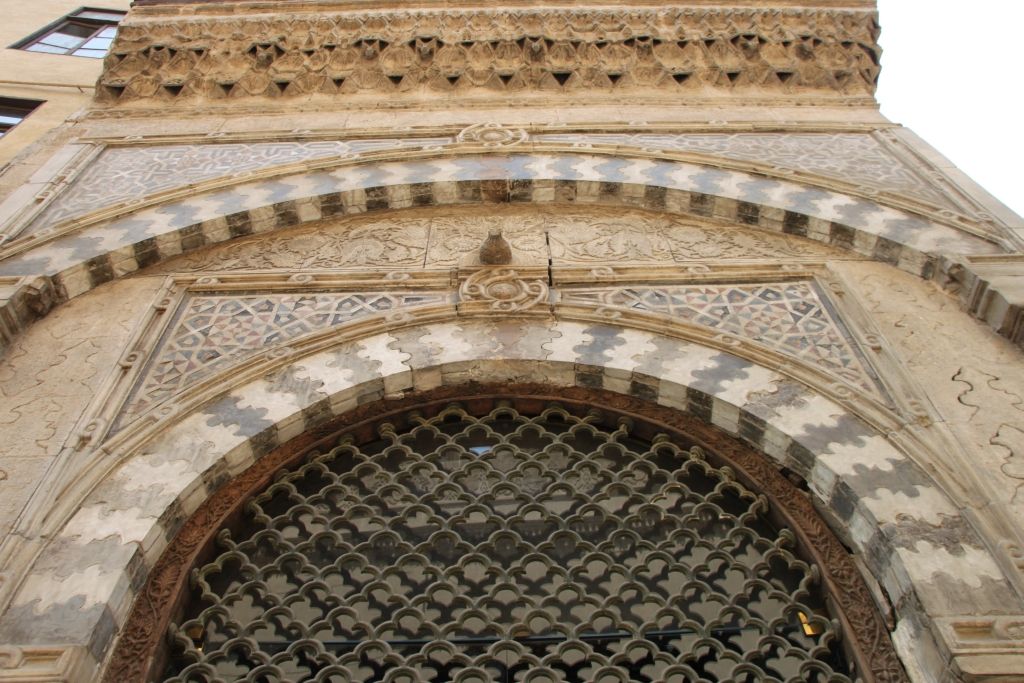 Here is a closeup of the carvings on the tops of the arched windows. Lovely little building. Here is the slideshow with more photographs and bigger resolutions.