I have been to Cairo so many times but never actually managed to ride a felucca. For those who don't know, a felucca is a Nile river boat. Thankfully, the local felucca stand was just in front of the intercontinental hotel so after braving two death defying moments when I had to crash across the two roads to get to the river bank, went down to check out the feluccas. The photographs aren't as good as I forgot my big hairy flash and had to take photographs on a rolling and pitching water surface.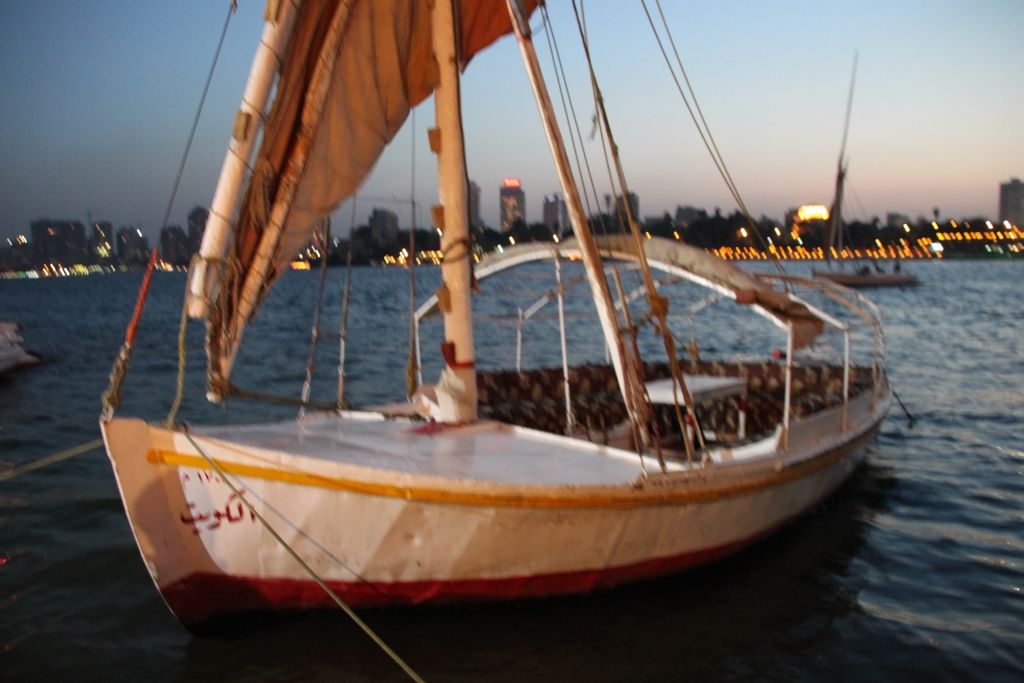 With furled sails.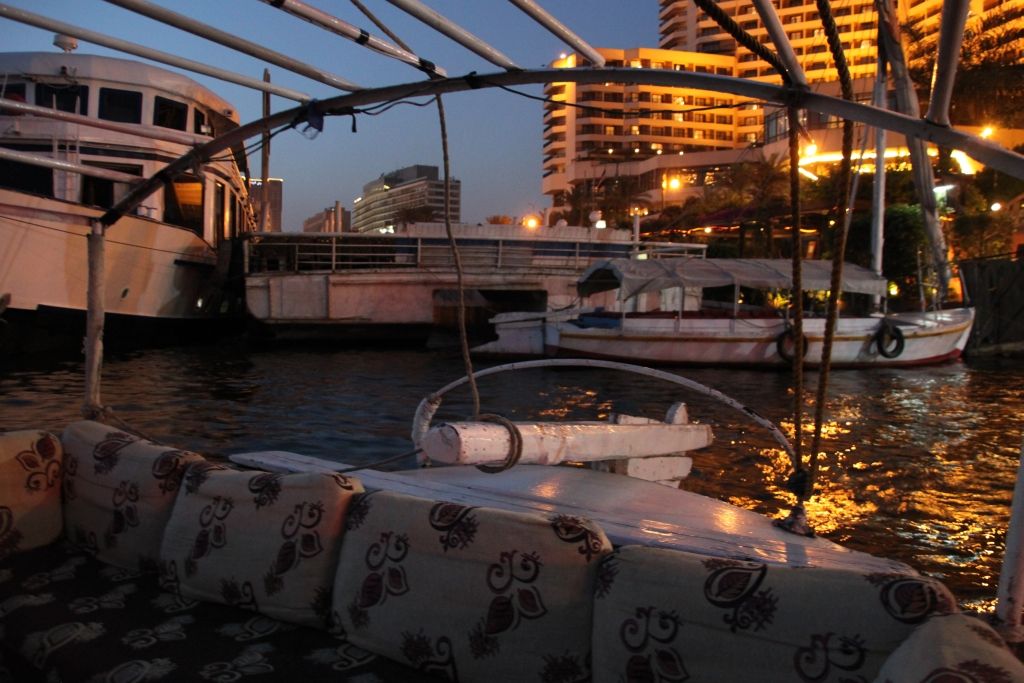 Got up into the felucca and there is the big ass tiller. The curved iron bar is to move the mast and so that the boatman can steer and move the sails singlehandedly.
Here's the man himself. He smoked like a chimney. And hot damn, i so wanted one. An ex-smoker myself, I have to keep away from smokers lest I get tempted, lol. But here in the middle of the river, not much I could do..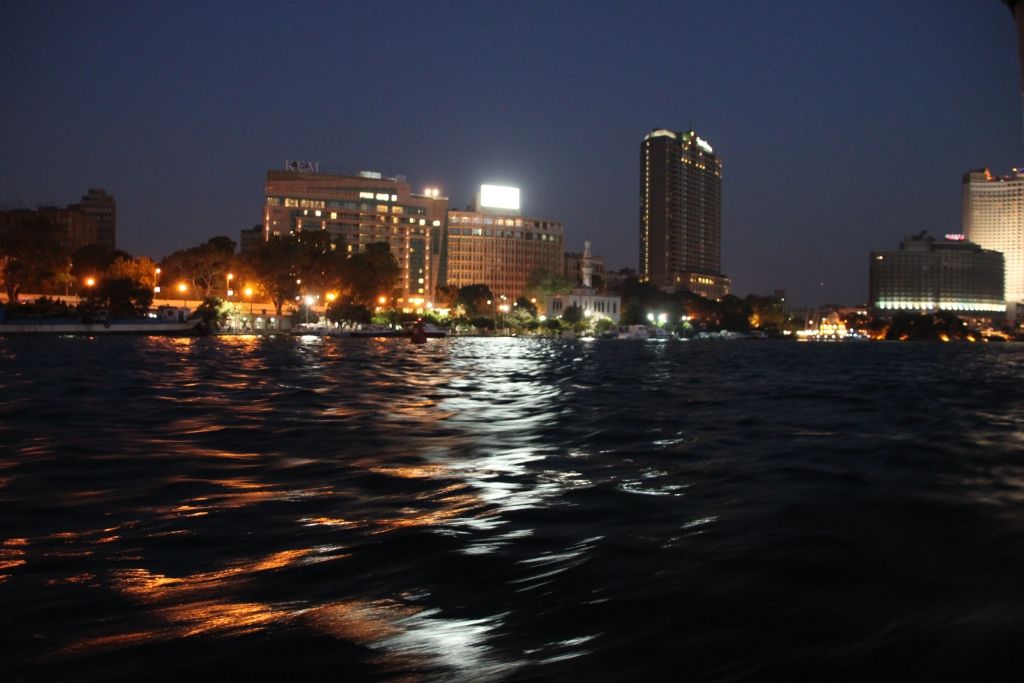 Various hotels around the river banks.


The river was oily and deep heavy swells were running through the water. Warm water as well.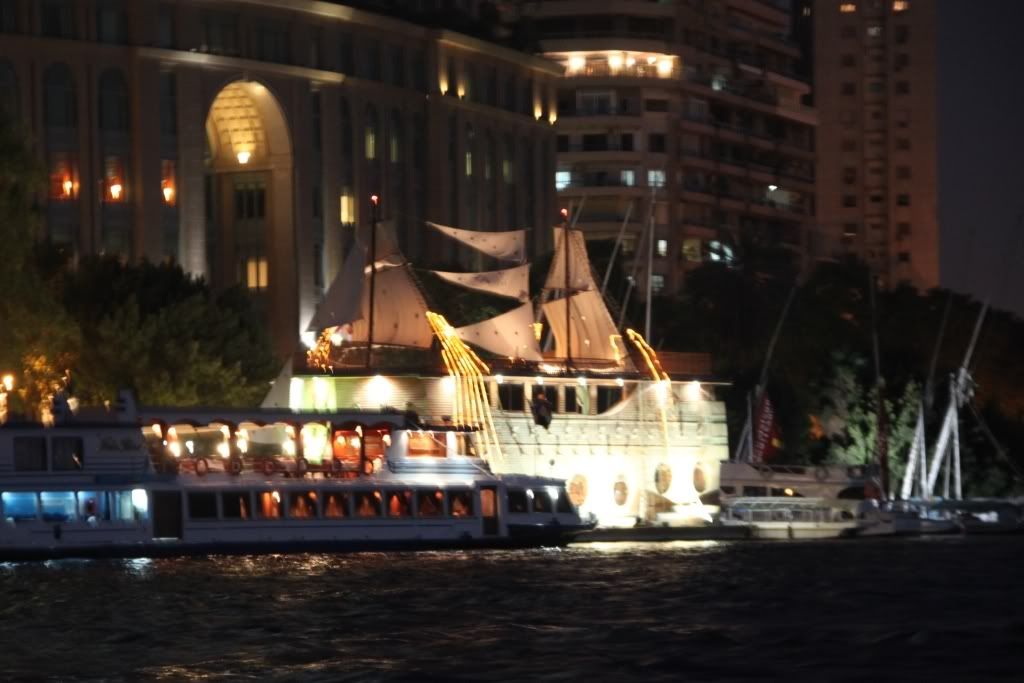 One of the big river boats on the shore, party time.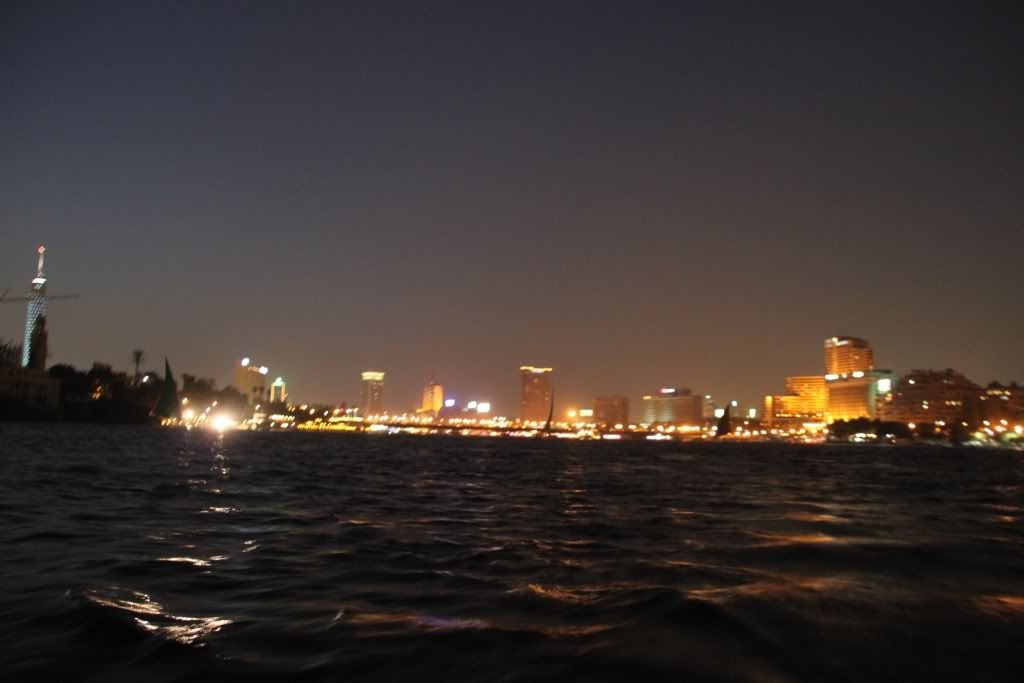 Looking back at the bridge and the intercontinental hotel on the right hand side.




Hey, its another felucca on the river.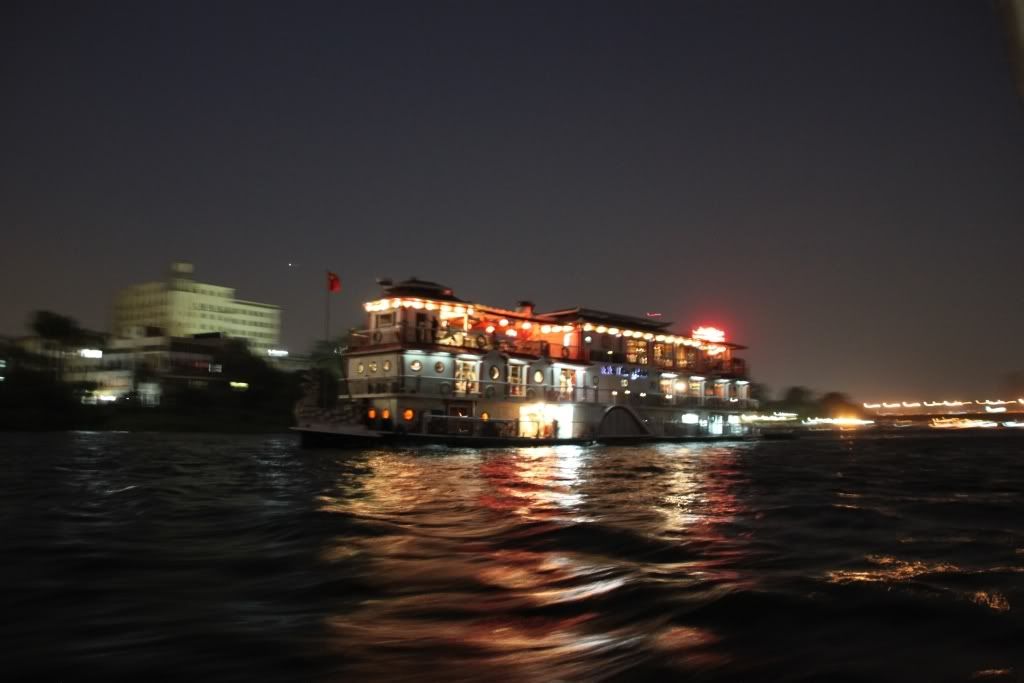 Another caterwauling river boat filled up to the gills with tourists, blaring music and garish lights.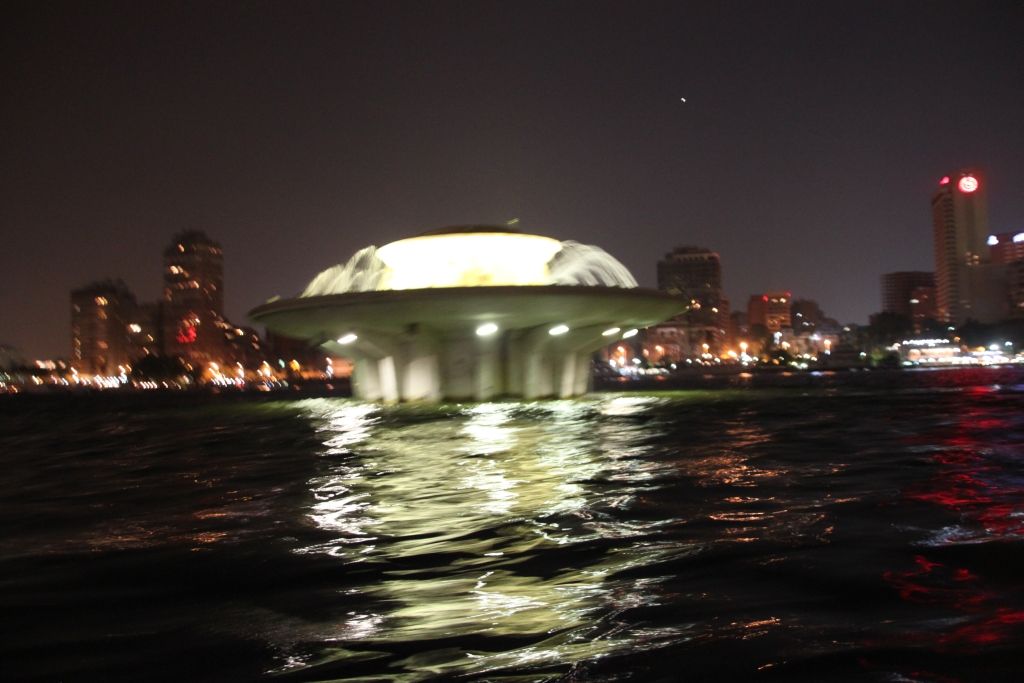 This didn't come out right, but its supposed to be a fountain. I am afraid it wasn't fun. There were too many lights on the river, too many hotels, too much noise, really didn't get the feeling. I have boated down several rivers ranging from the Mississippi, Thames, Seine, Rhine, Ganges, Yamuna, Brahmaputra, etc. etc. and usually river voyages speak to me, but not this time. Perhaps I need to try somewhere which is less crowded and quieter perhaps up near Luxor or some place like that. Here is the slideshow with more photographs and higher resolution.