While going off on our staycation with the aged P's, we stopped to have lunch at a pub. Here are some of the photographs of that lovely long lazy lunch in the old pub. Here is the slideshow if you don't want to read my commentary, lol.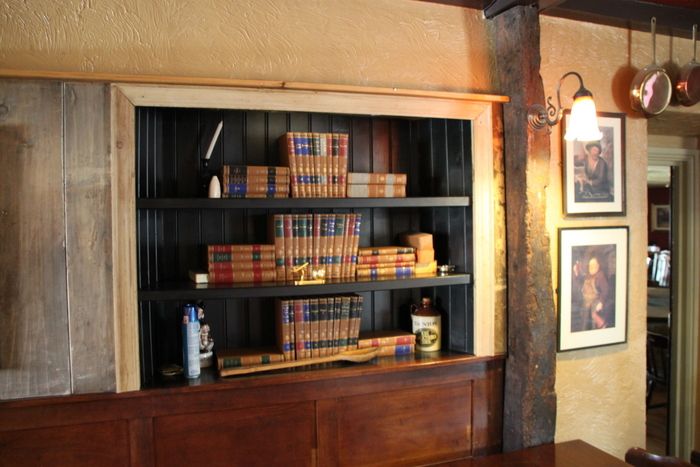 Lovely little pub with books on the ancient cupboard. See the beams? at least 300 years old.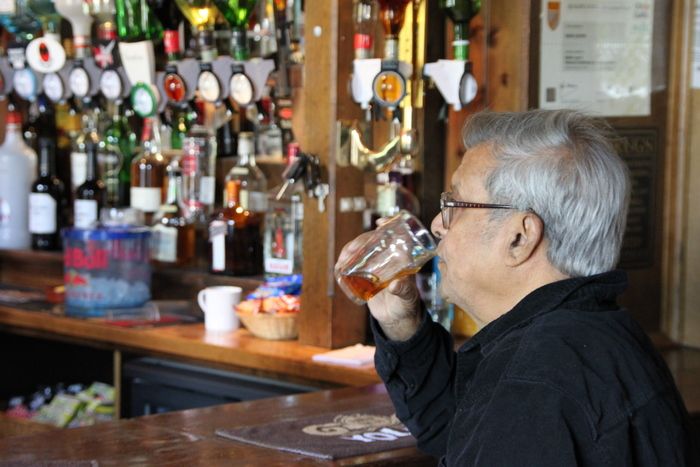 Baba enjoying his half a pint of local ale.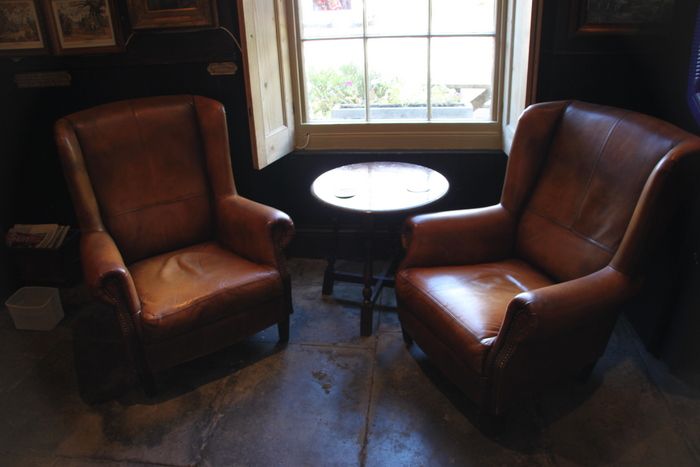 Old saggy armchairs. They would be lovely at night in front of a roaring fire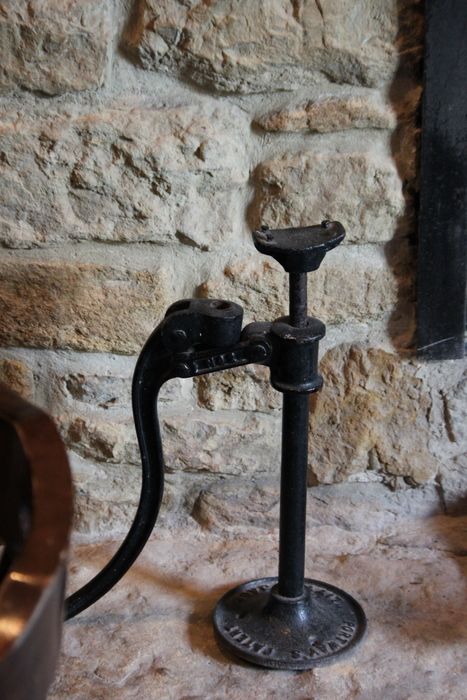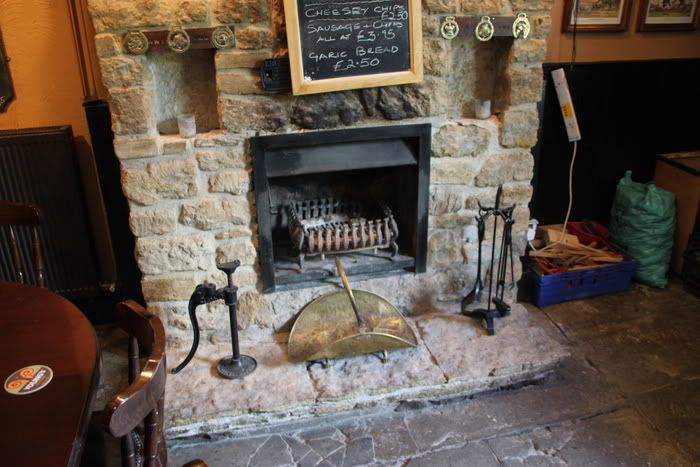 The fireplace with some serious looking fireplace instrumentation :)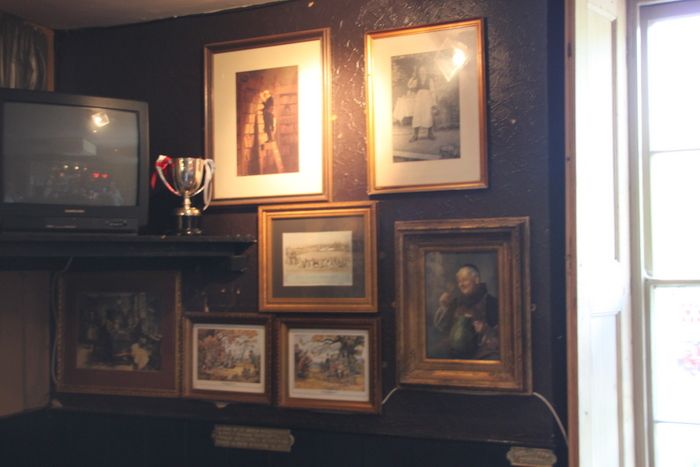 Some moth eaten very old paintings and photographs unfortunately placed next to an ancient tv as well.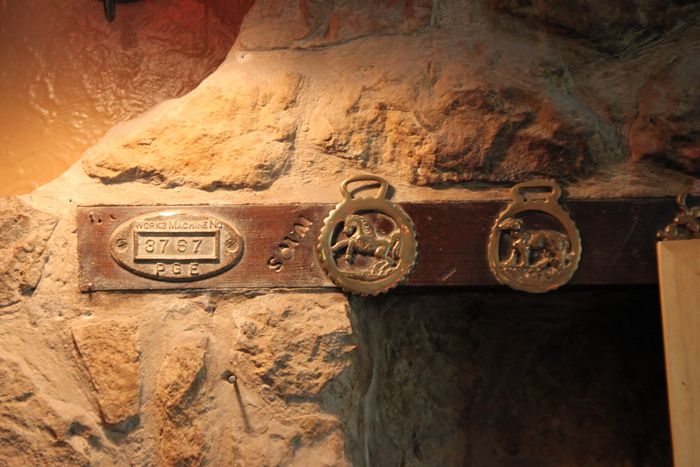 the obligatory horse brasses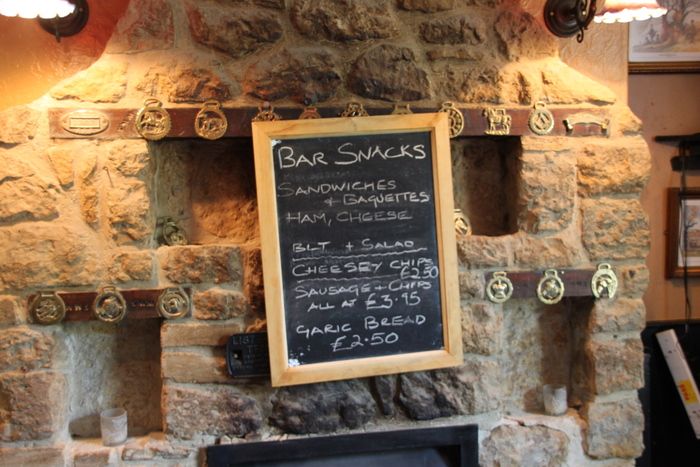 And the full menu for lunch, I think between us, we had almost all the options. Baba loved the fish, the bar owner is a part time fisherman and he caught the bream in the channel the day before so it was bloody fresh. Very nice.


Young Kannu was totally bored, he had got mugged for his smartphone the day before and so all he had was an mp3 player. Not a happy bunny.


Grandfather and granddaughter enjoying the bar.


Mum checking her facebook on her mobile


Singer machines, now that reminded me of when Ma used to sew for us.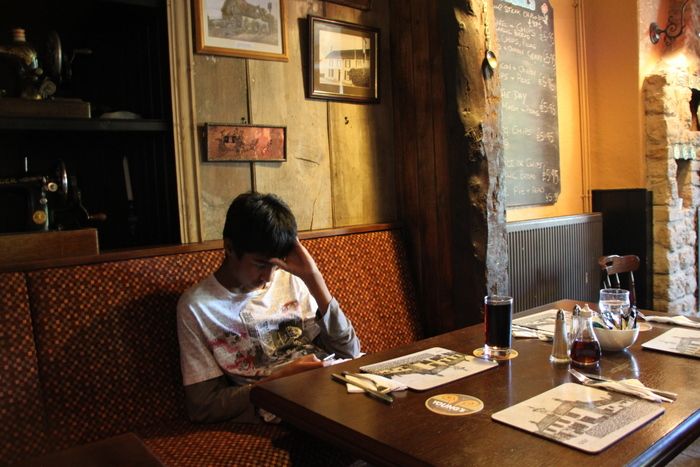 Even more bored.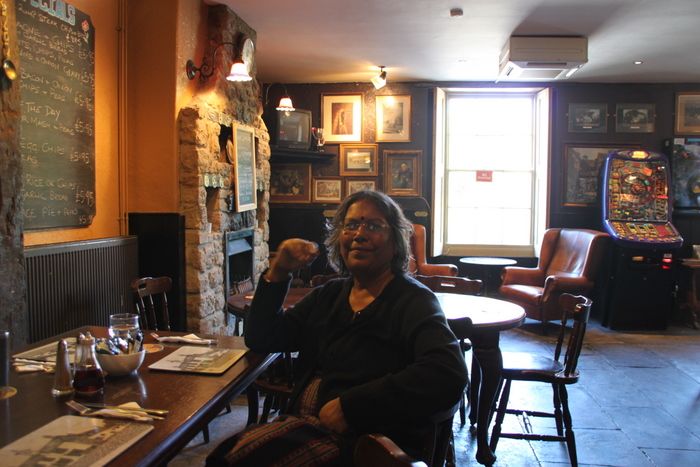 Ma grinning away because I was teasing her.