After peeking at the Citadel in Cairo, I could see some huge imposing mosques just underneath the Citadel, so I hastened across to check them out. This involved me walking for about a kilometre or so..And I am glad I did. Got a chance to experience Cairo a bit closer and far away from the tourist traps.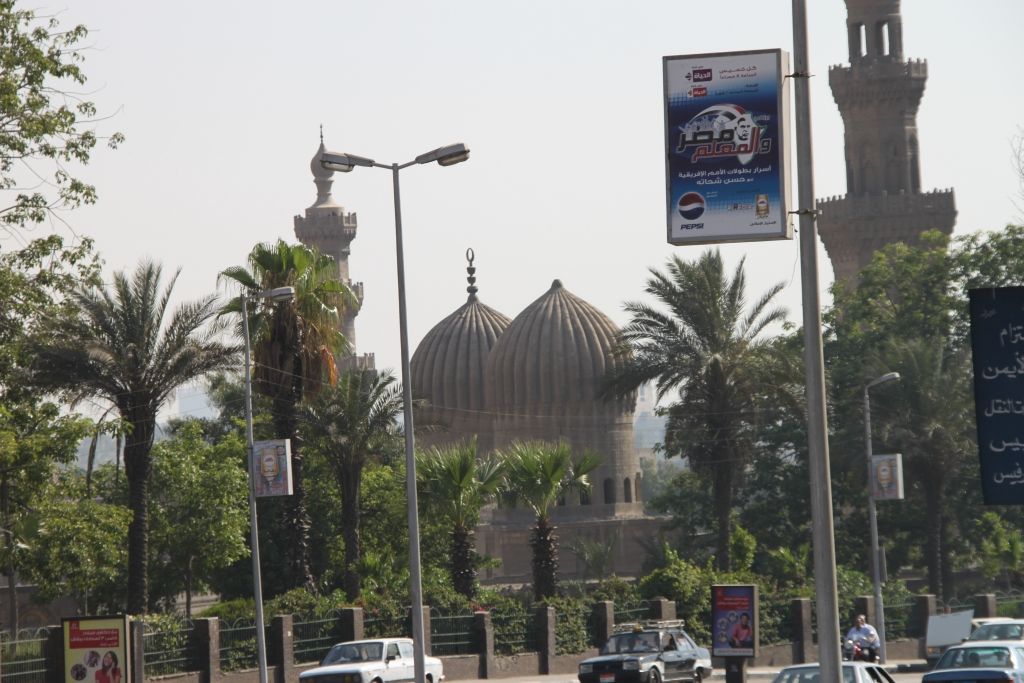 This was the first mosque that I saw on the left as I came around the bend.
Two completely different domes.


And two totally different minarets as well. Any idea what this is?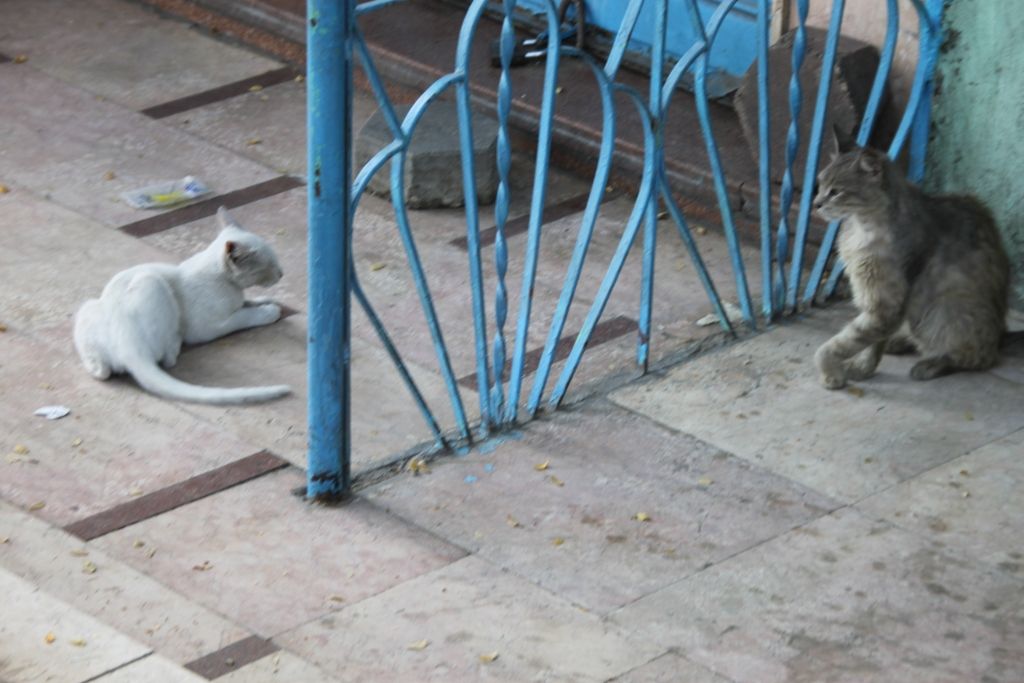 Cats and kittens.
I guess this is a work in progress..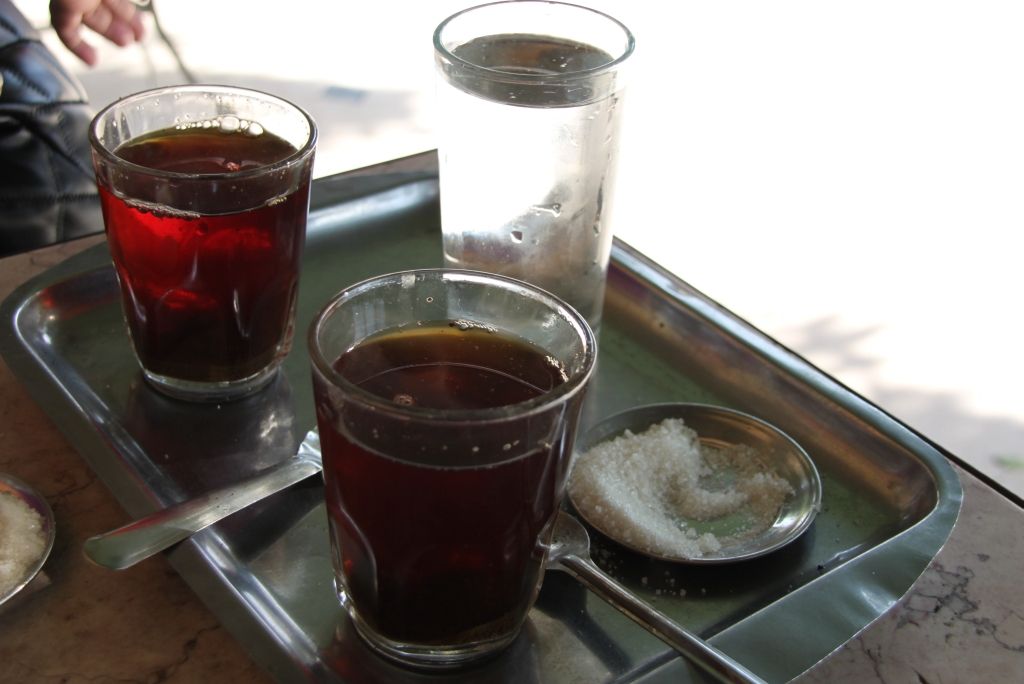 Stopped over to grab some water from a tea shop..


These kittens were about a day or two old I am guessing, their eyes hadn't even opened..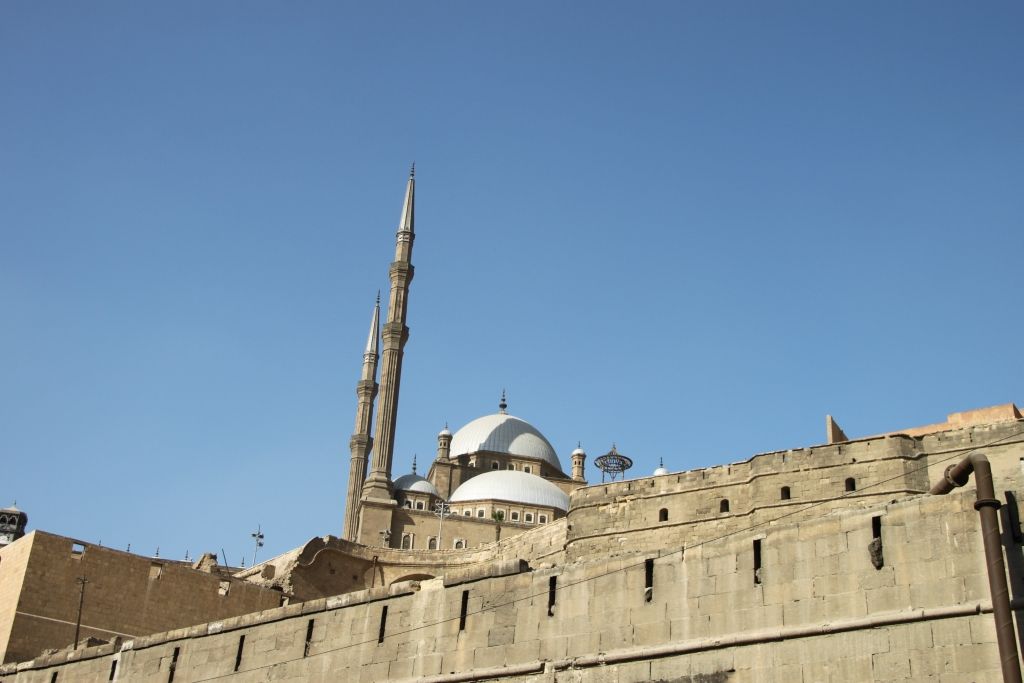 Turn the corner and you see the citadel on the hill.
Another view of the citadel and the pathetic French Clock tower. This is dating back to the 1850's and was a gift to Muhammad Ali from the French. And since the day it was installed, it never worked. heh.


The palm trees had these nappies around them. Very curious, not very sure why this was so.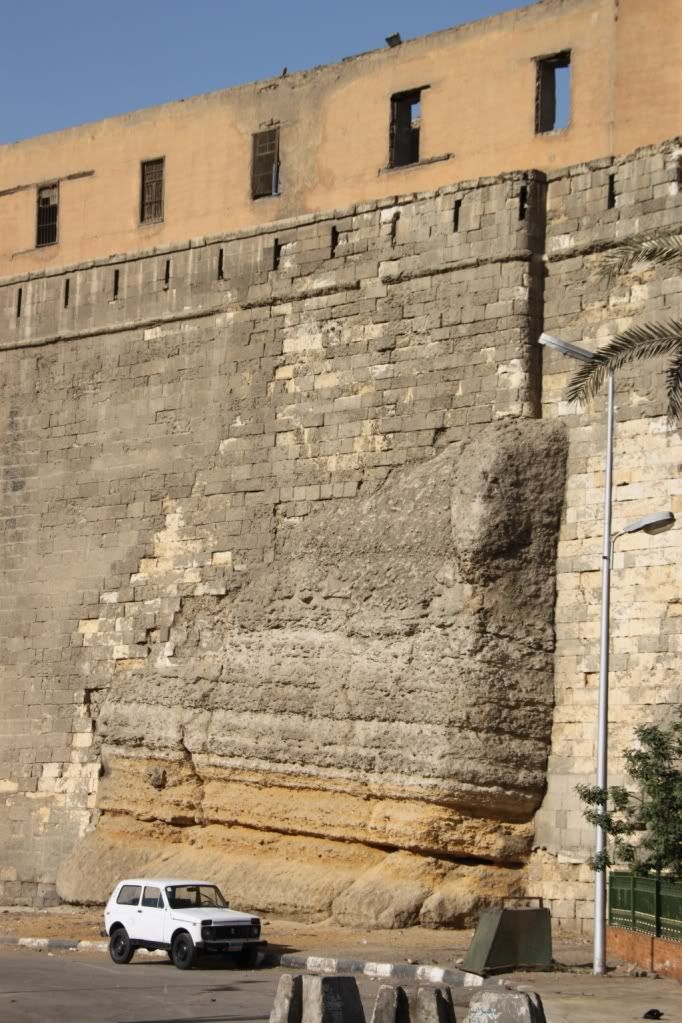 The walls surrounding the Citadel were built around this protruding striated giant rock.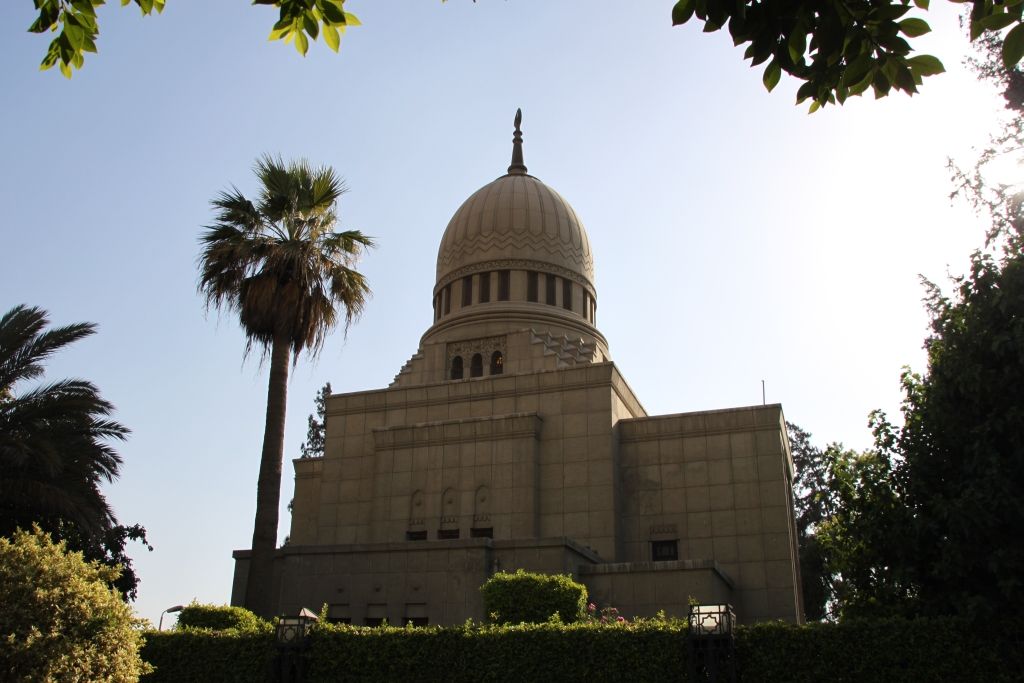 This was some kind of a tomb, but there were no signs anywhere near to refer to it. Not sure what this is about either.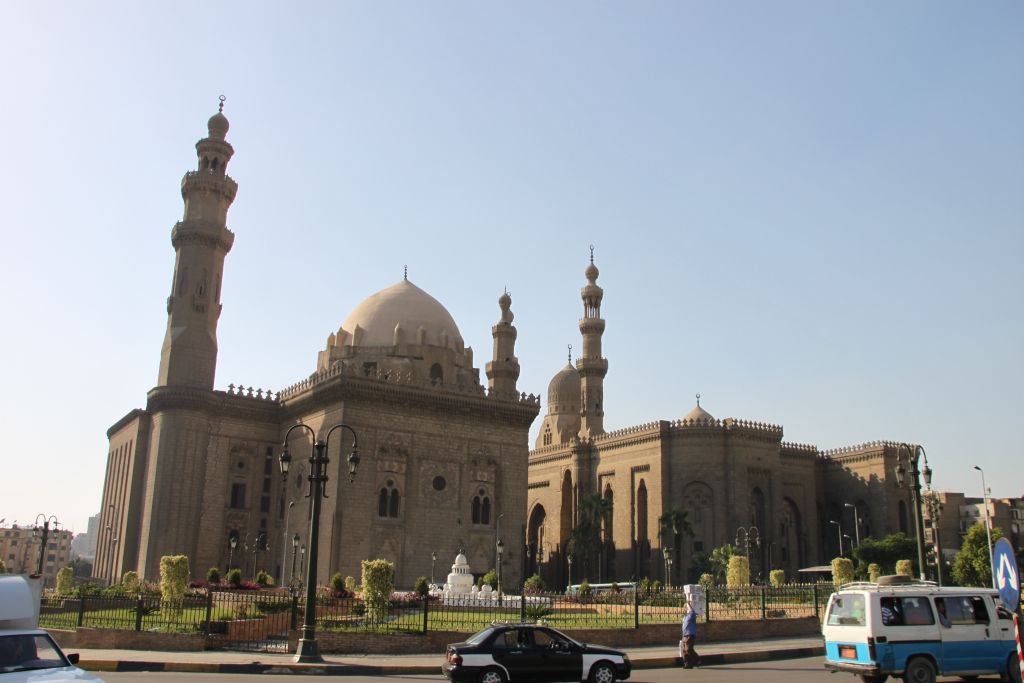 Here are the two mosques, Mosque of Sultan Hassan and Mosque of ar Rifai. Both of them are massive, seriously massive and huge. Imagine a huge pyramid but turned into a mosque and you will have an idea what this felt to me. But it was closed and I couldn't get in, so had to be content with peeking around the al Rifai Mosque. From all what I read, the Mosque of Sultan Hassan is really beautiful, but then had to see this poor apology of a mosque.
This is quite imposing indeed with tall minarets. Very tall arches cover the doors.
This structure was made few hundred years after the Sultan Hassan Mosque and the difference is shocking. The Sultan Hassan mosque is big but has very delicate carvings and it is proportional. The al Rifai mosque is supposed to be the Royal Mosque, with the last series of the Egyptian royal family buried in here. The Last Shah of Iran is also buried in here. It is sadly decrepit I am afraid. The windows are sad and droopy (compare the windows with the Al Azhar mosque), the pillars are dingy, unadorned and look very basic. The walls are pockmarked and decaying away. Huge cracks could be seen on the walls. A good shove would put paid to this mosque.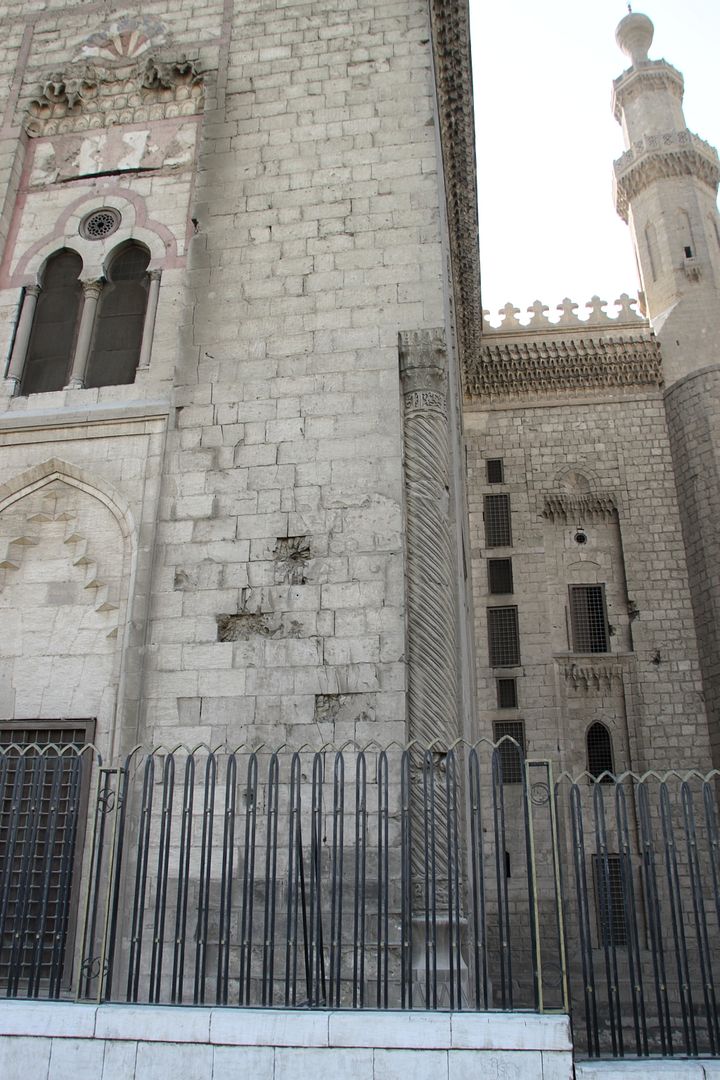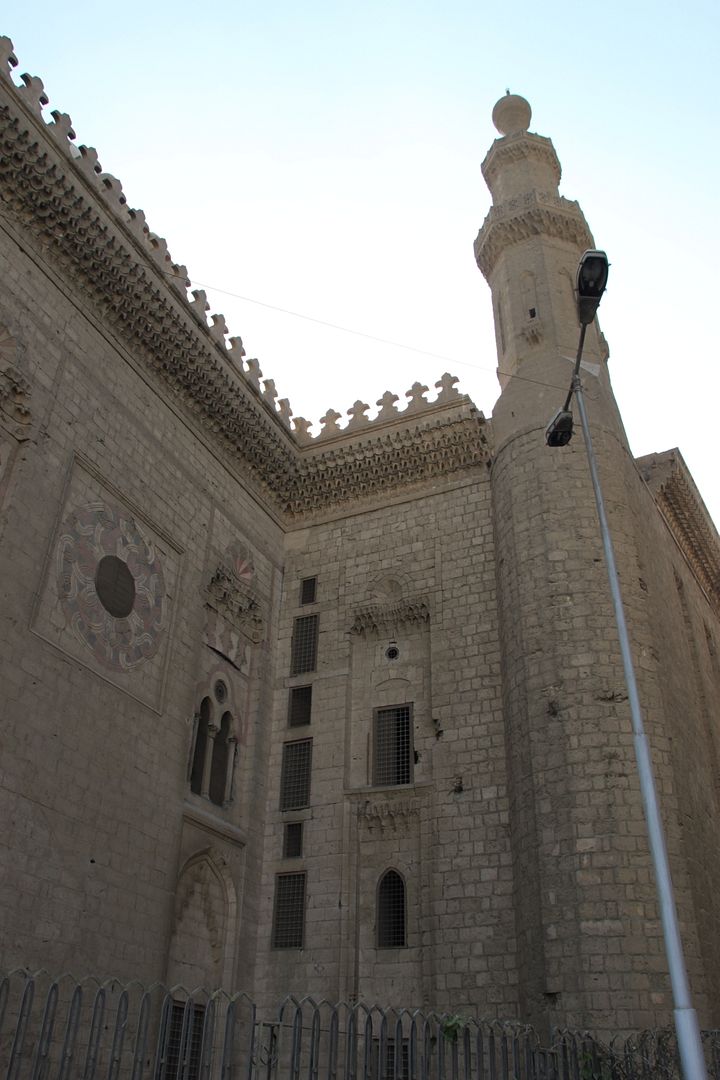 It looked like a derelict building from all corners.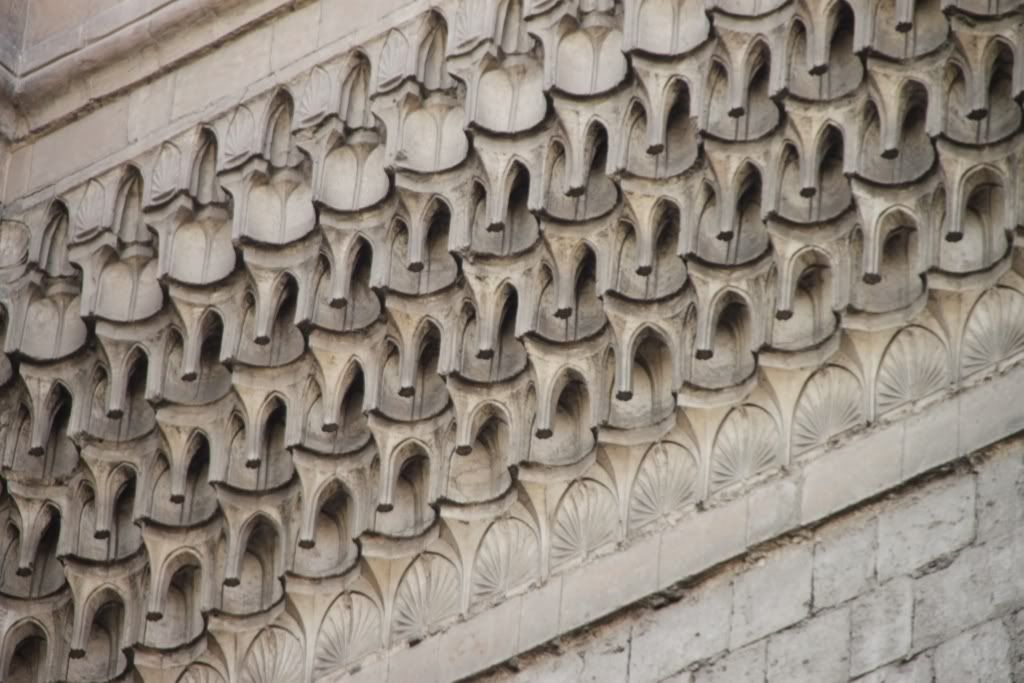 Here's a close-up of the stalactite type of carvings on top of the arches.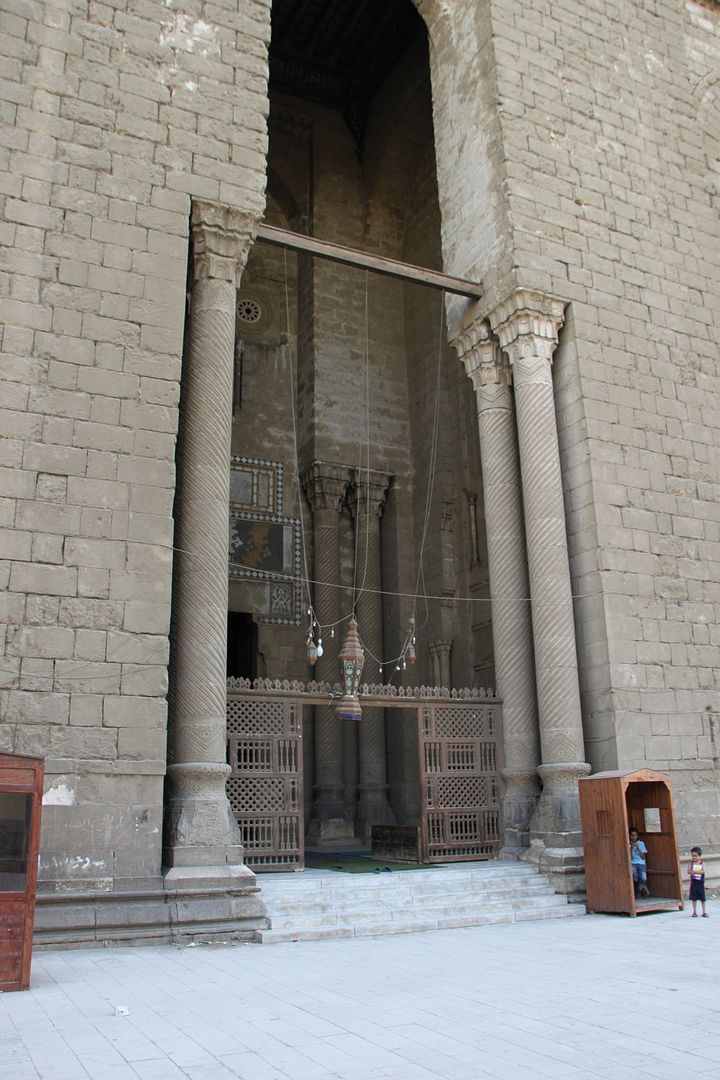 As I said, massive arches over massive doorways. Supposedly to impress the natives. Ummm, doesnt really work, does it?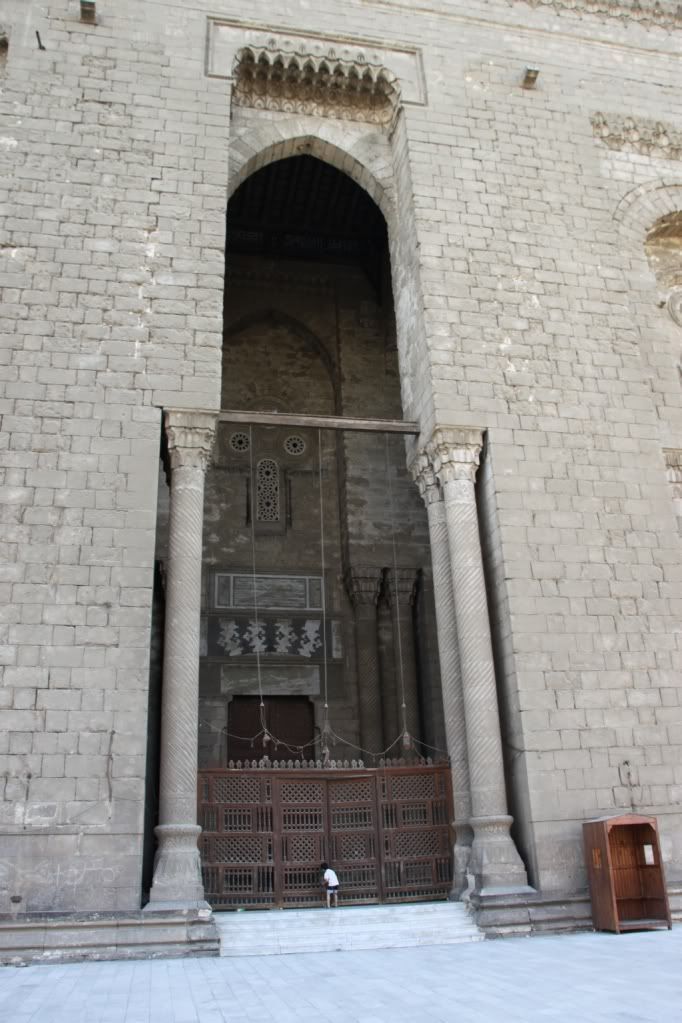 There was a little boy peeking through the closed wooden door.


A rather lonely pigeon sitting high up on the wall.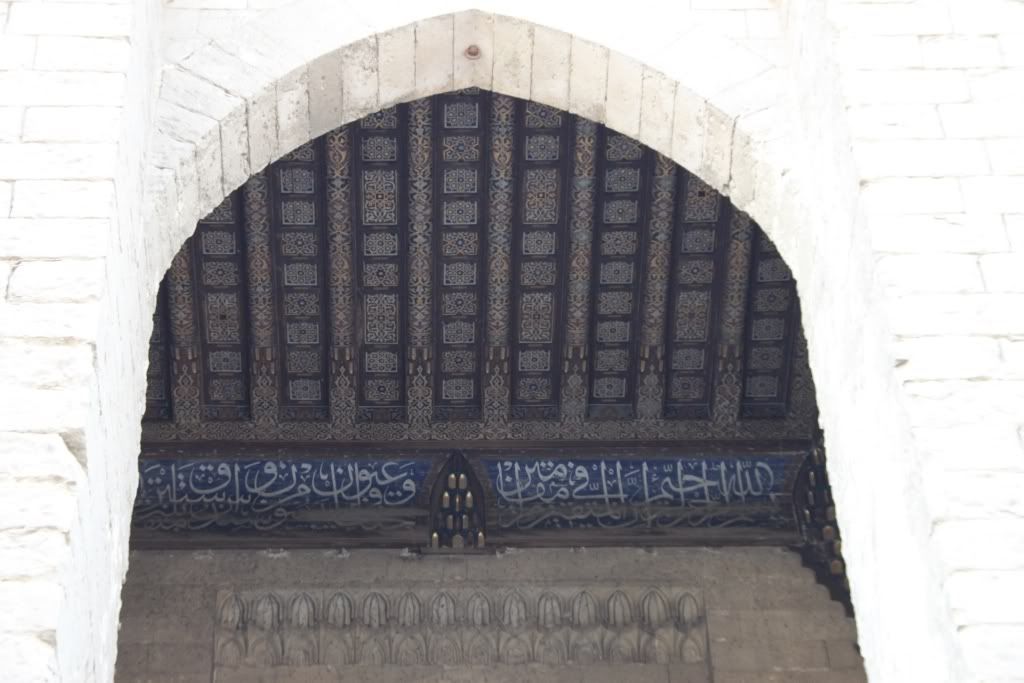 The ceiling was decorated but it was so high up, hardly anything could be seen.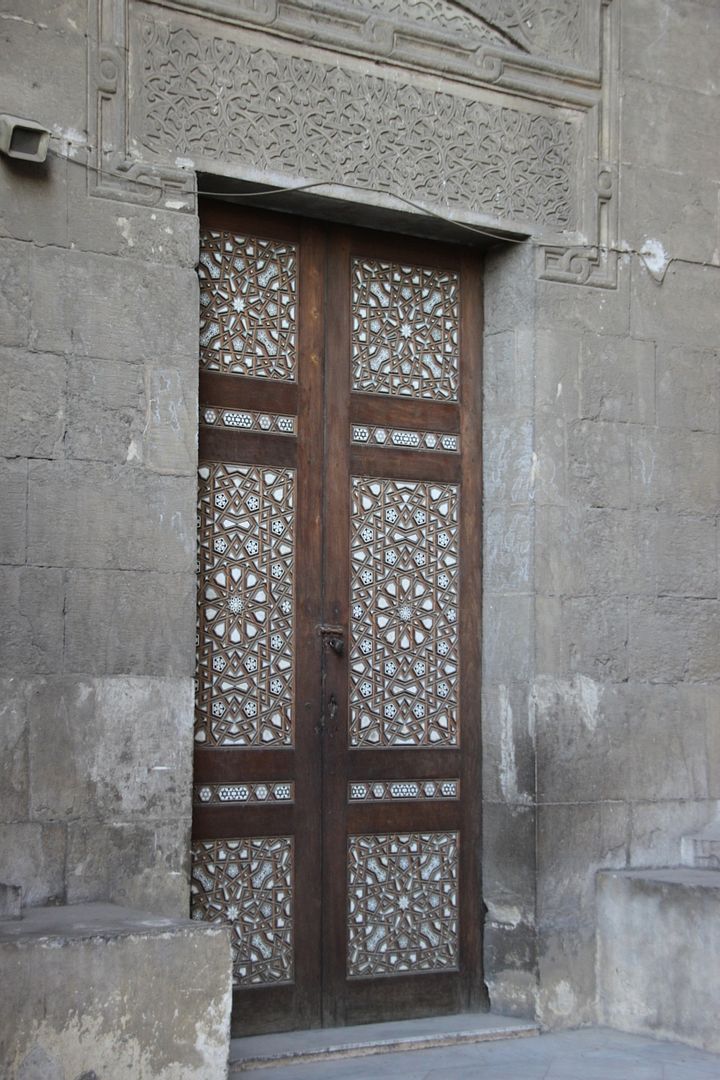 Mother of Pearl inlaid doors.



One door was open so I could peek in, but wasn't impressed, I am afraid. On the other hand, this mosque which was in front of the al Rifai mosque was much more prettier and beautiful.
Made out of striped red and white stone (desperate for a good shower to clean this up), one can see this Mamluk era mosque is much finer, much better designed and altogether prettier. I loved the double barrelled minaret and how it was arranged, soaring steps to get up to the door and the whole building was well balanced.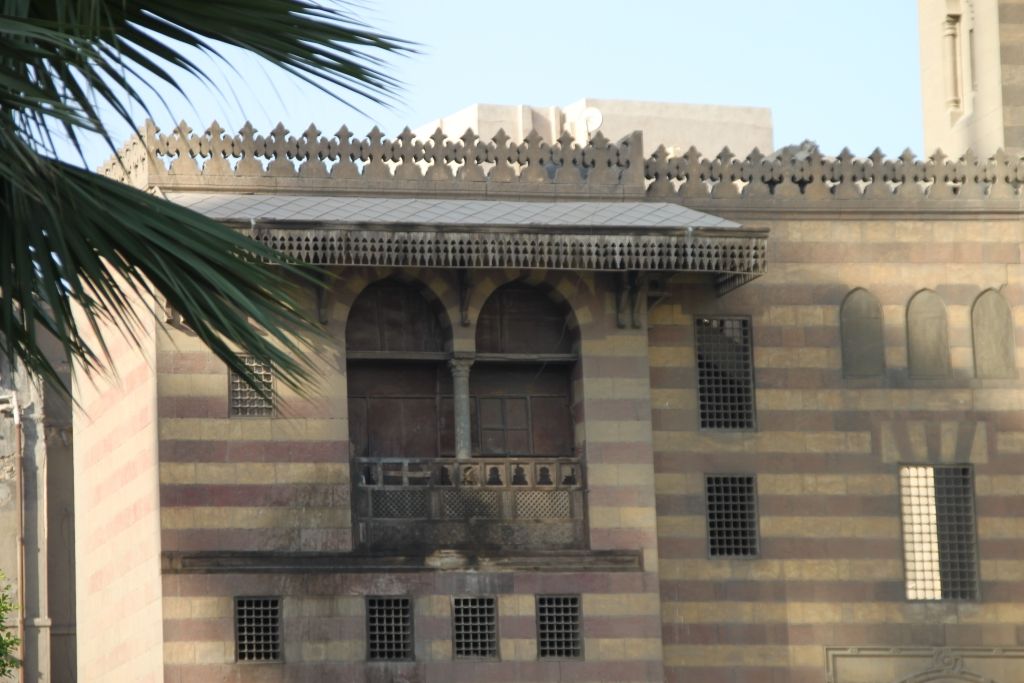 A shaded large window was there on the corner and it looked almost like a house or living quarters on the mosque. Very nice. Here is the slideshow with more photographs and higher resolution.