After a nice little swim, I decided to go for a walk in the woods again, this time tried to go into a part of the woods that I haven't been. I also wanted to capture some good sunrise photographs.
Looking left and right. Empty road


It hasnt rained for some time…


This tree unfortunately fell over…


Poor ducks, tiny bit of water left for them to paddle around


Keep on walking over a little rise


The woods are lovely, dark and deep..


Scummy pond…




Another view up on the skies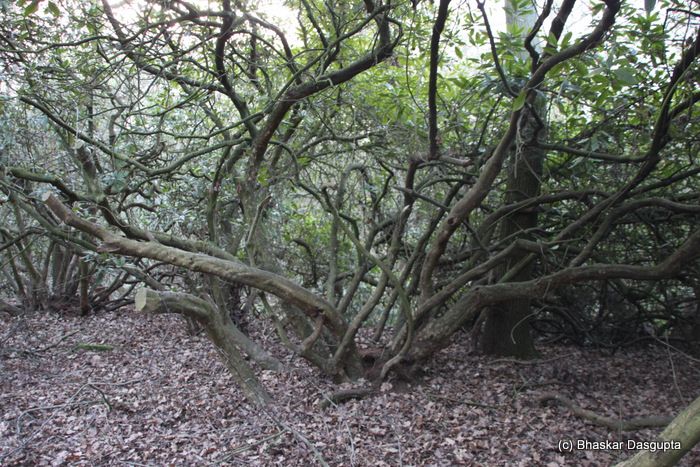 Complex trunks all over the place.


Another beech tree has fallen over..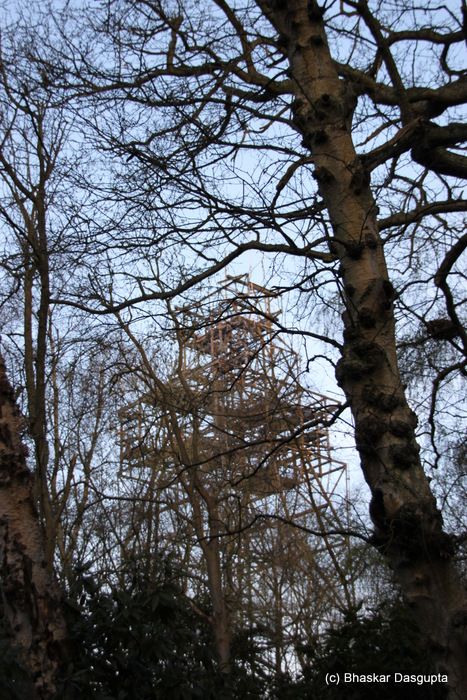 A natural tree and a man made tree (its a mobile and microwave mast)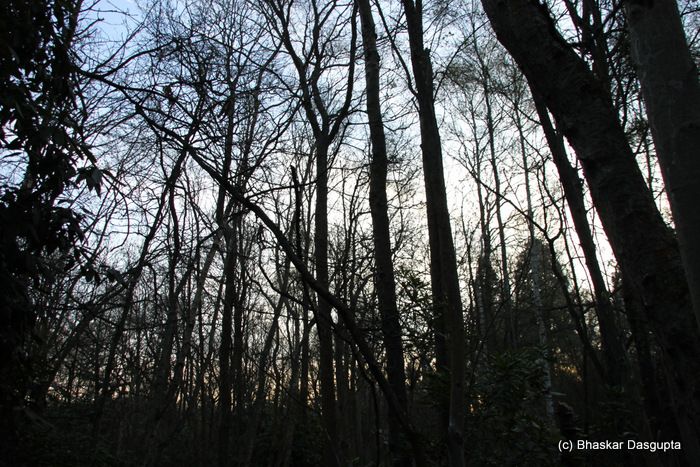 Narrow trunks silhouetted against the tree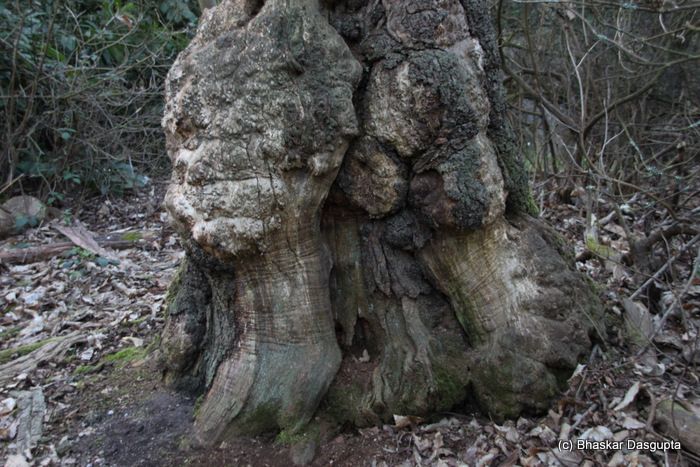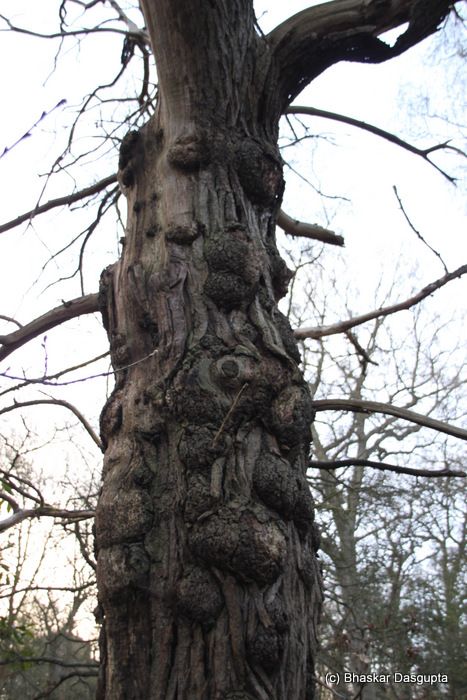 The hotel. I have to go there one day, apparently they have converted the library into a coffee area..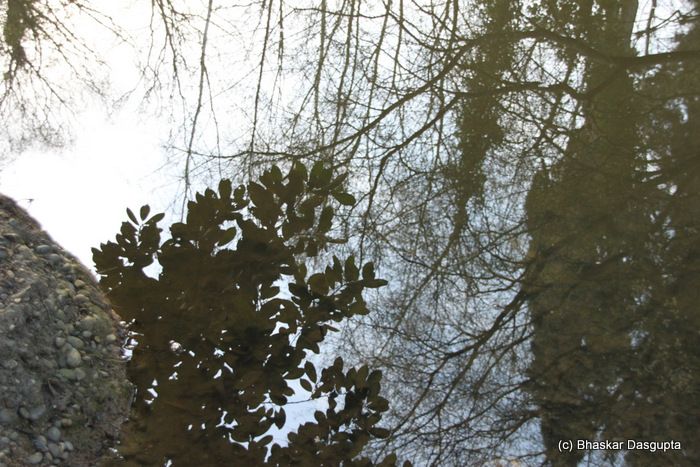 A tiny bridge over a little stream


Looking back on the path that I came through.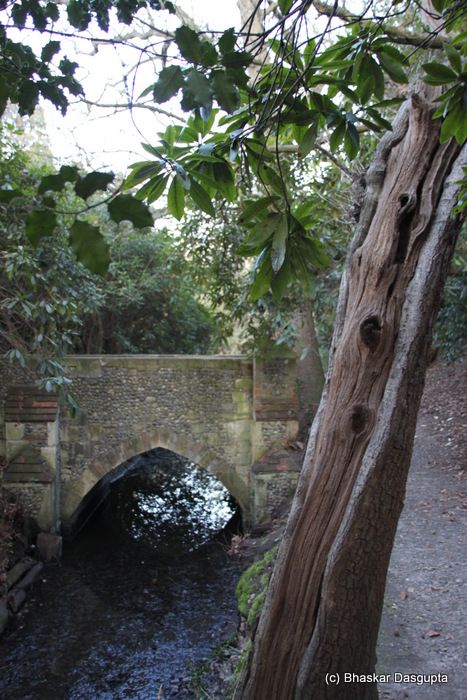 The bridge from the other side


More water exits.
Now I reach the tunnel through the woods.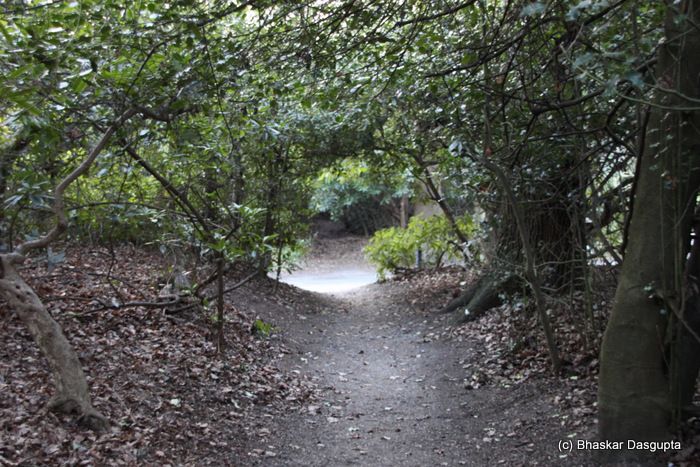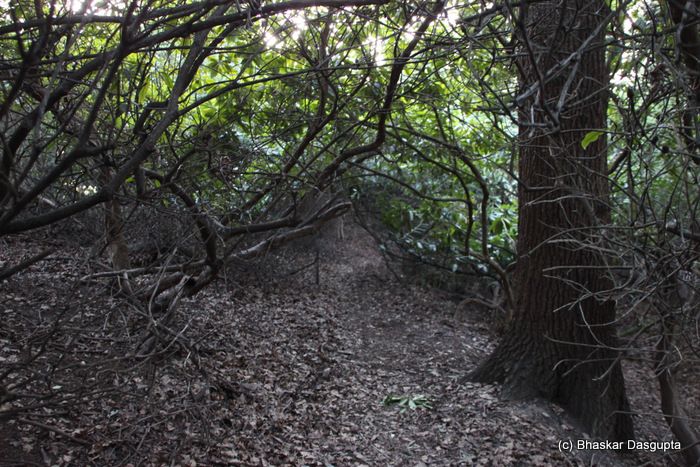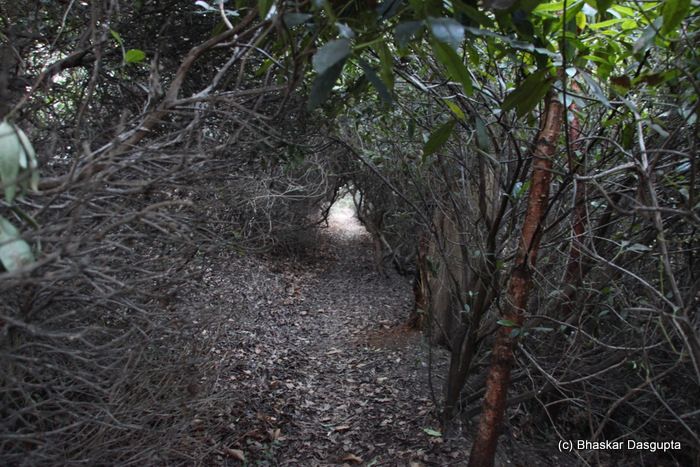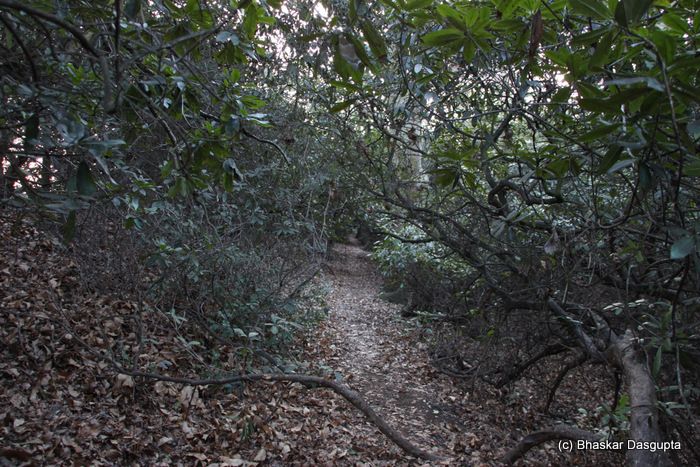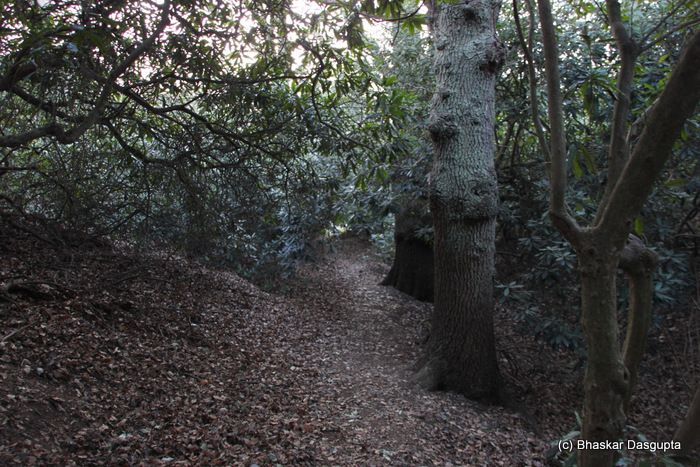 Beautiful, it was literally a low, not more than 6 feet tall tunnel..


I move into the other side of the woods.


The path stretches in front of me, with the marker post in the middle.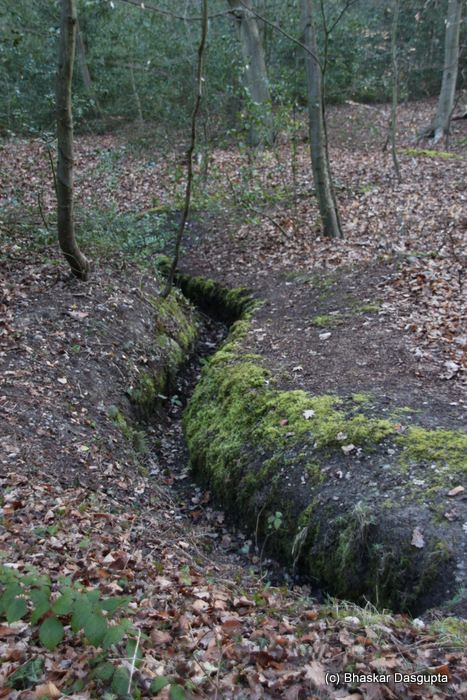 How nice, what a lovely way to remember somebody.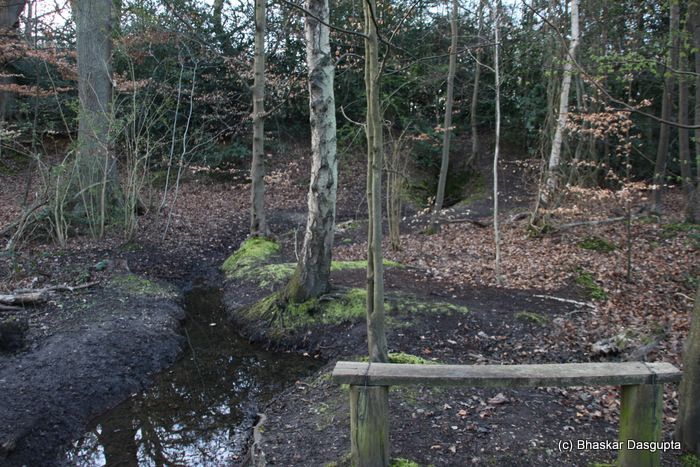 More little streamlets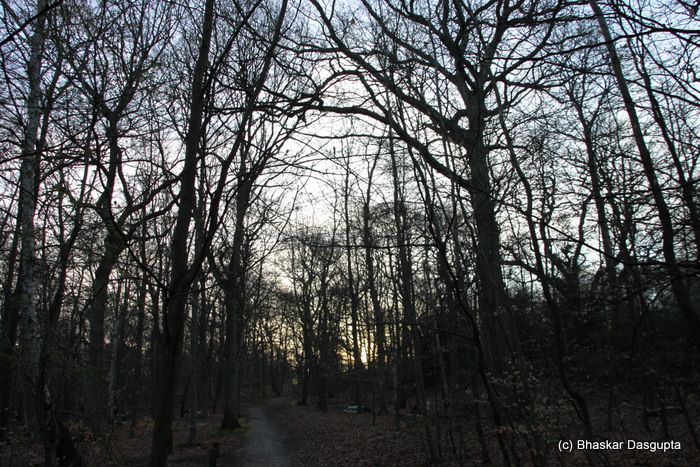 Sunrise is beginning..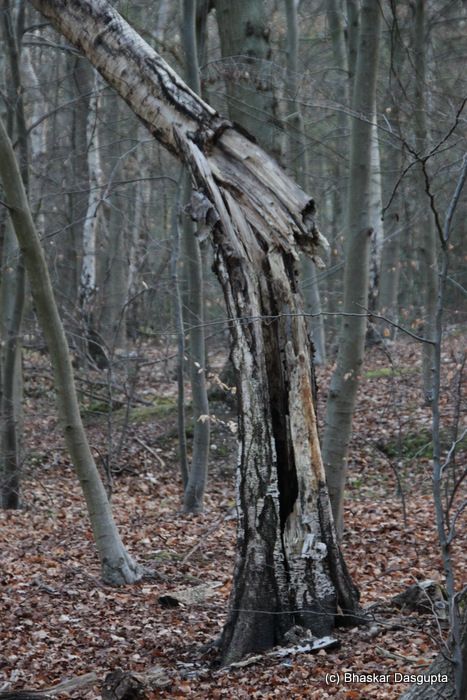 I am not sure that the tree will be long in standing.


Dust to dust, ashes to ashes, cellulose to dust.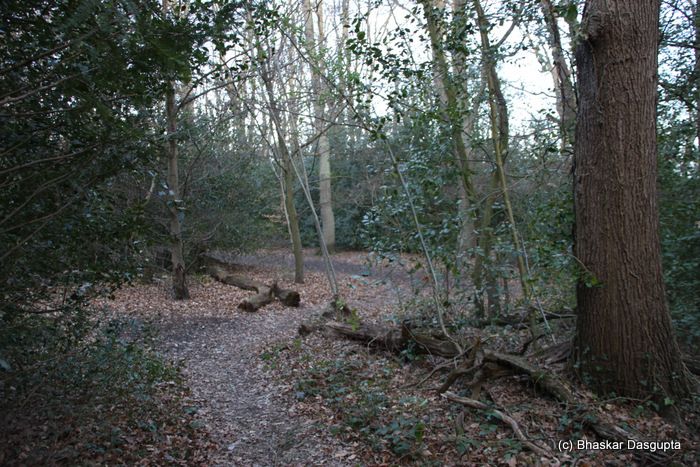 Walking across couple of little bridges


The brown leaves cover the ground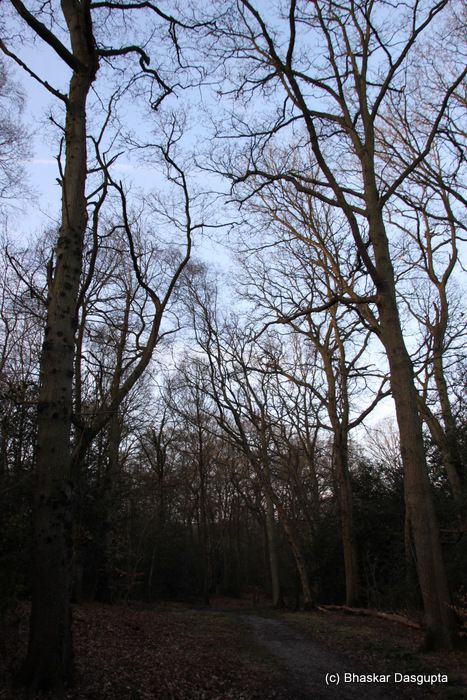 It is getting lighter.


Mr. woodpecker has been active




The sun lights up the top of the trees




I keep on walking…


Peeking over the fence, keep out, lol. Bull in town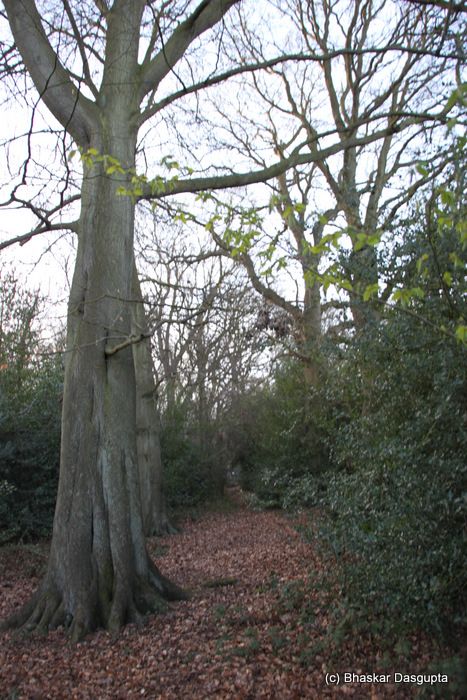 I turn back down another track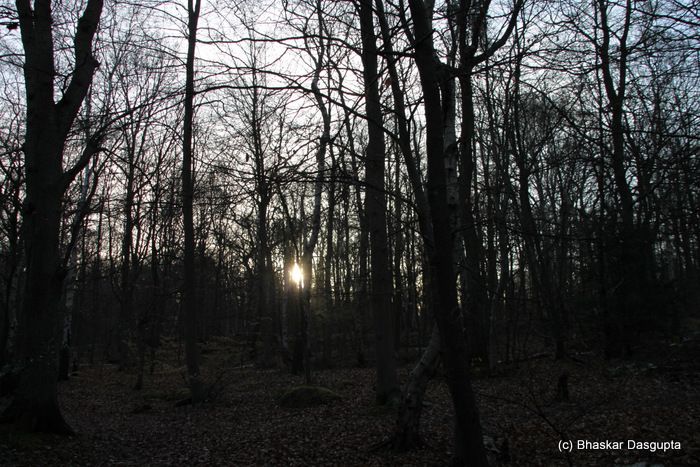 Sun dappled paths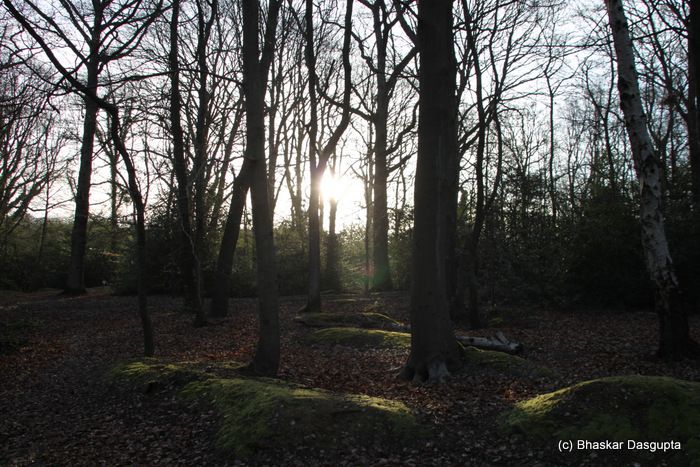 The sun highlights the mossy mounds


I hit a road (which leads up to the hotel)


Still empty, the roads…




But the ground is still a tad frosty..I head back home, happy as Larry. Its great to wander around in the woods in the early morning, nobody to disturb, you feel one with God and Nature.