This was definitely one of the cutest museums I have ever seen.
Its down a little alleyway and the entire structure is housed in a 2 room up and down house with a 50 feet long, 15 feet wide garden.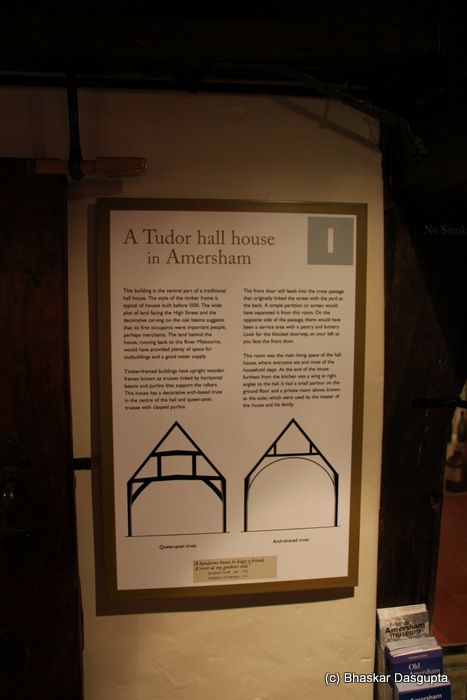 Its an old Tudor house. Well, the central part of a Tudor Hall House. Dating back to 1500 BC.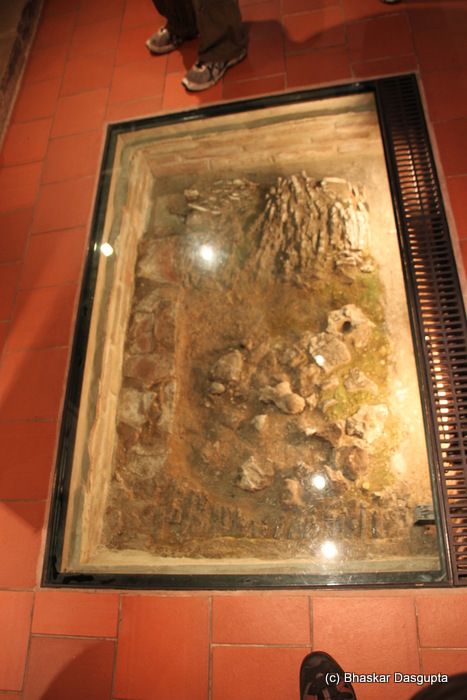 Here is the hearth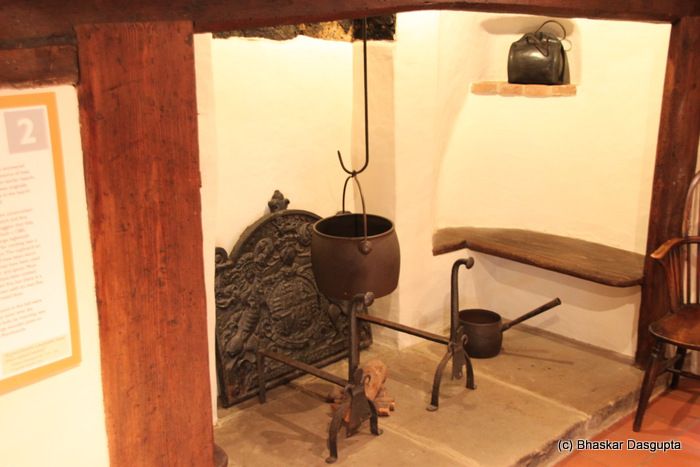 And what would have been the fireplace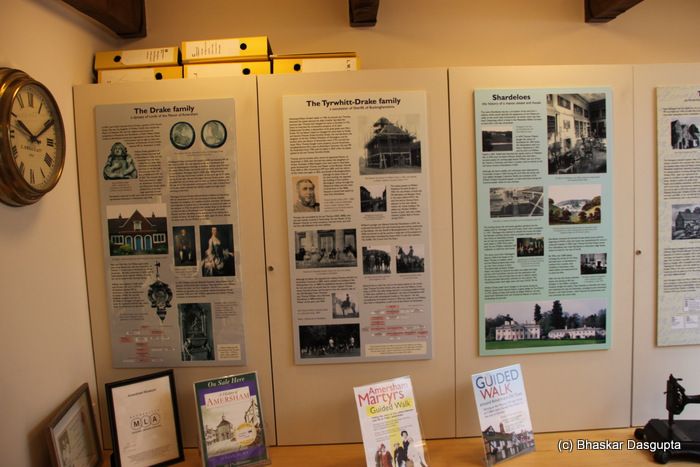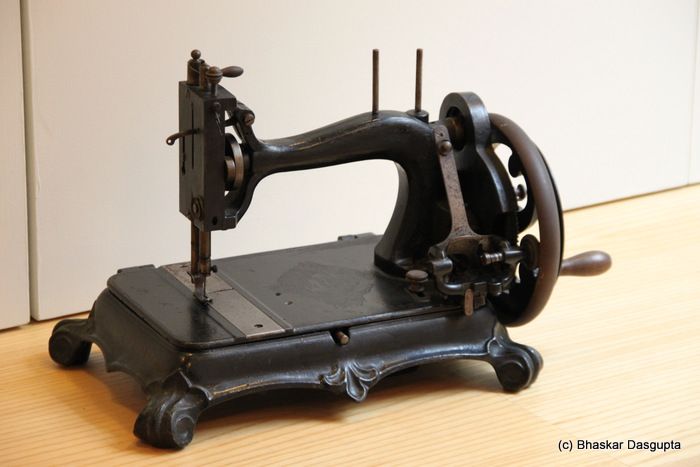 With loads of posters talking about the history of Amersham and filled with artefacts such as this ancient sewing machine. I was so remembering my grandma and Ma who used to operate these sewing machines like experts. Ma used to sew shirts for me and dresses for Guria. it was a magic machine and I used to observe it with deep devotion. Complicated stuff, eh?


Then there were a series of wooden plaques which showed the history of Amersham and what all they found here going back to the Stone and Bronze and Iron Age and then the Roman Occupation on the front plaque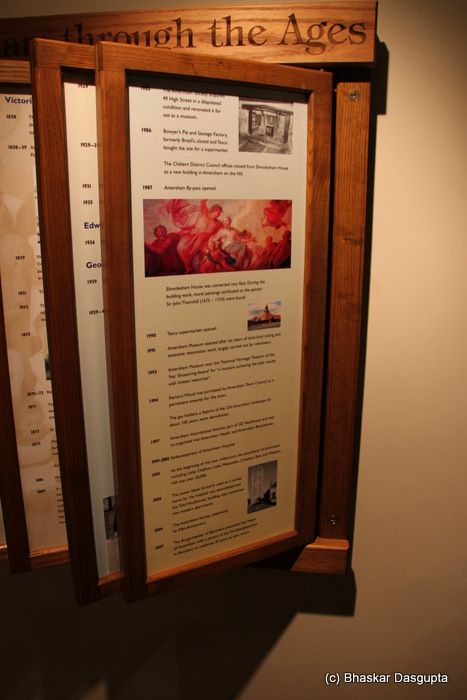 Down to 2007 when the Burgermeister of Bernshiem popped over to Amersham to celebrate 30 years of twinning. So cute.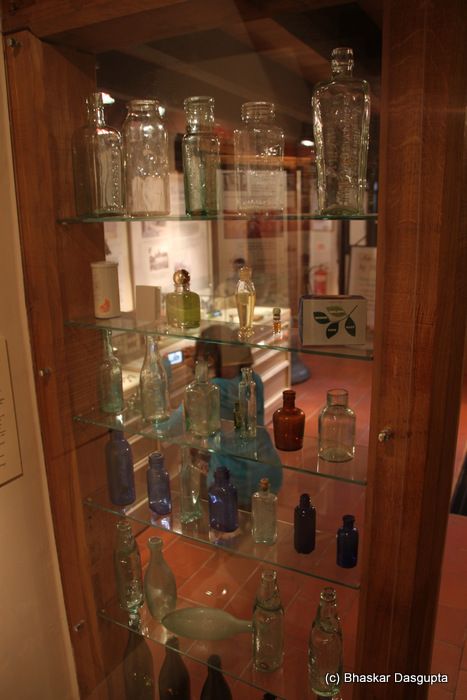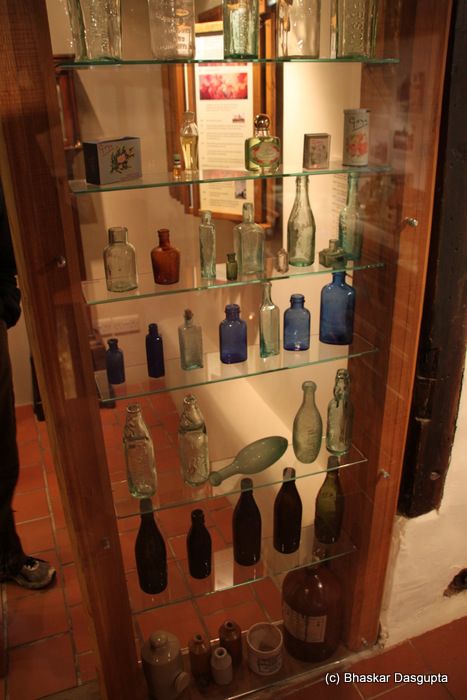 Some bottles found in Victorian Era rubbish dumps. Its fascinating to note that archaeologists prefer to go and search for ancient rubbish dumps rather than houses and palaces because its what we throw away is more valuable down the ages..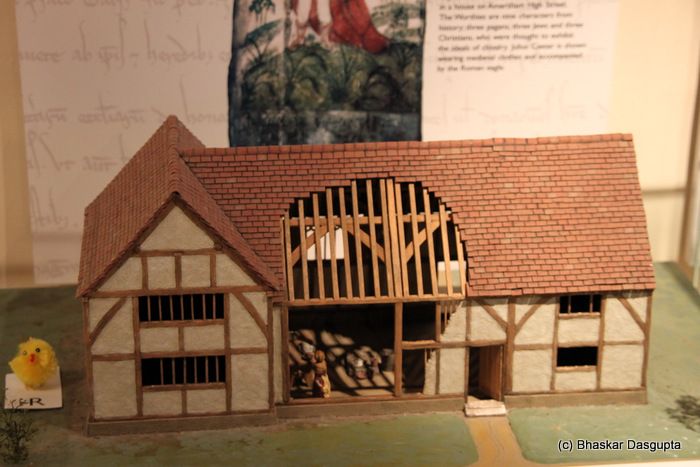 A model of this house as it would have been seen originally…Pretty awesome to observe.


Other bits and bobs as excavated in and around Amersham


A submarine was adopted by the village back in 1942…


This is a special carved beam, usually put above where the master of the house would sit and eat.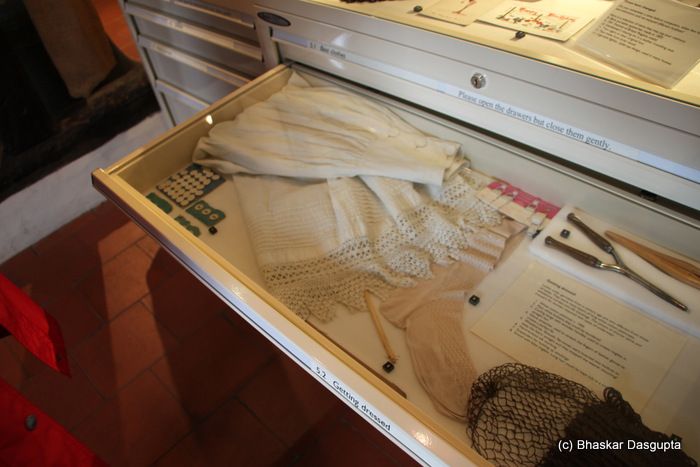 There were these lovely glass topped drawers filled with brilliant items from the past. This one contained items of clothing.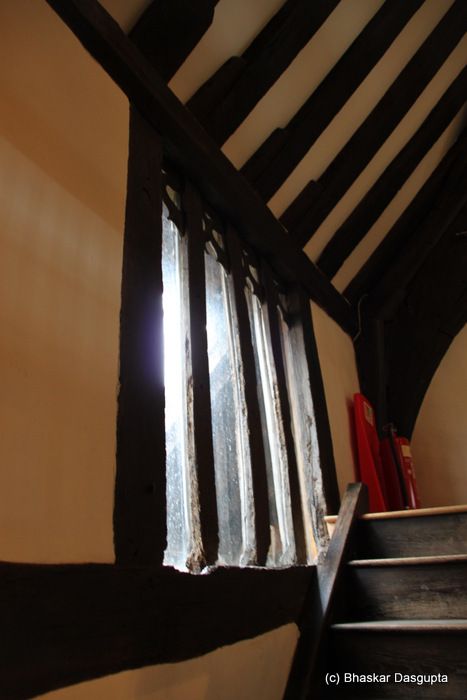 I go up…Now there's a beautiful set of stairs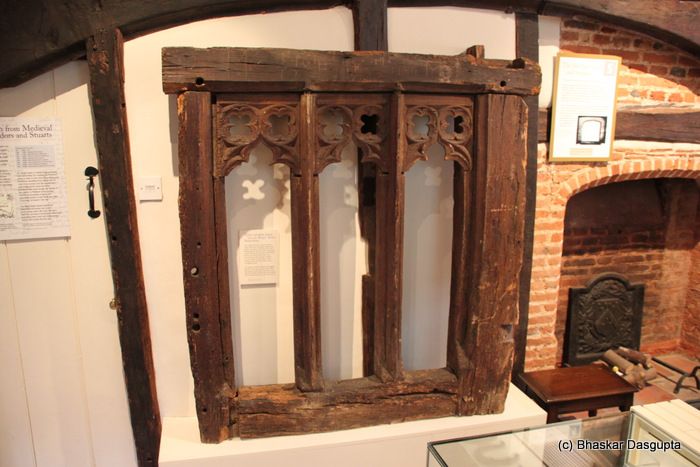 Another original carved window. Dating back to the 14th century


The wood beam on the right has carpenter marks and witch marks (to keep out witches)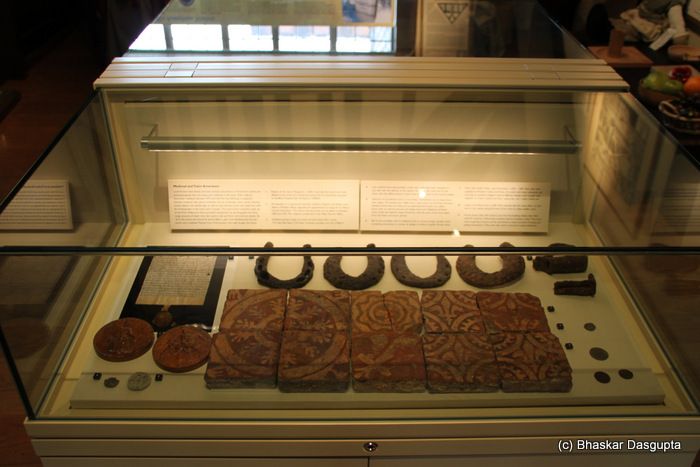 More stuff found in Amersham, implements, bottles, tiles, horseshoes


Moving into the other room, which is the workshop.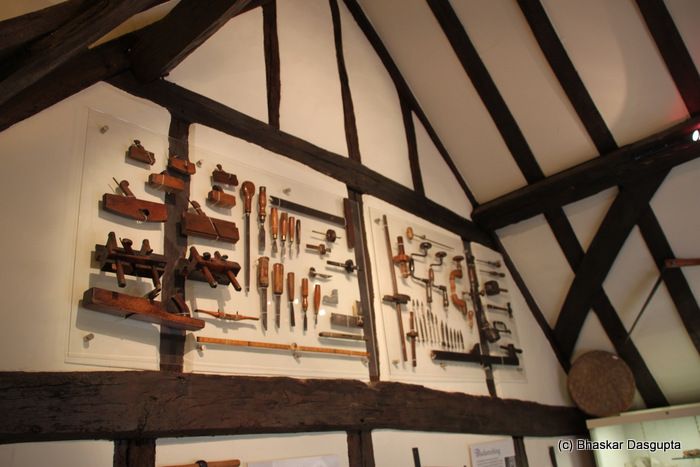 Common tools of the age are hung around the walls.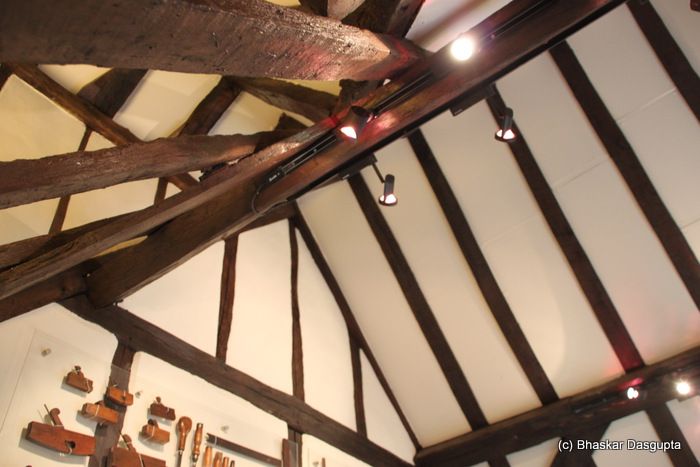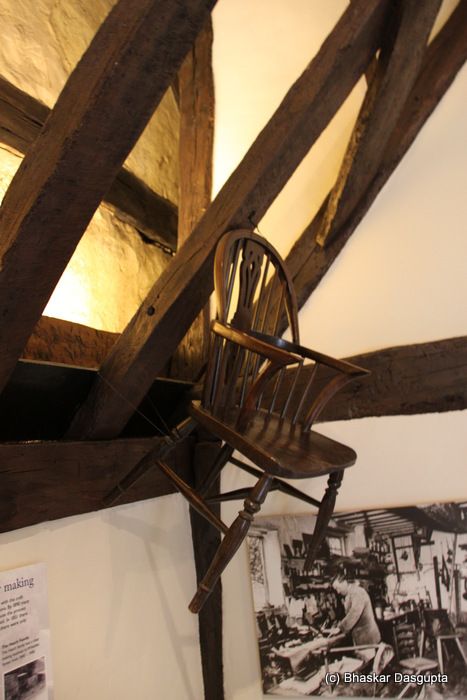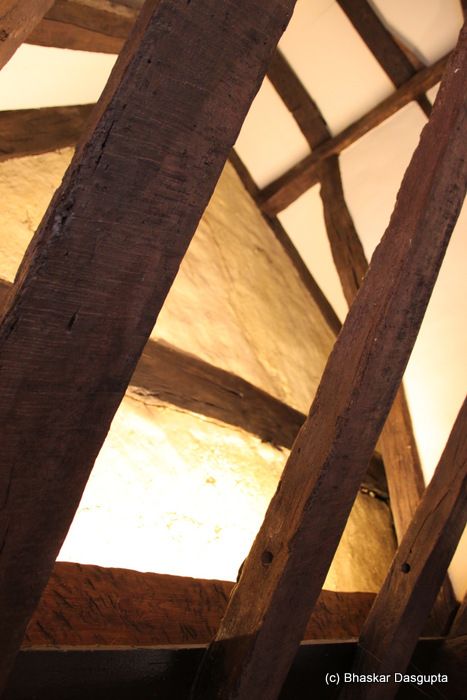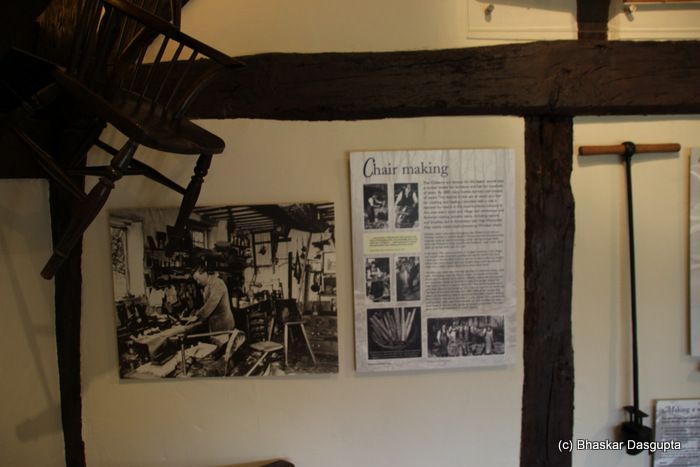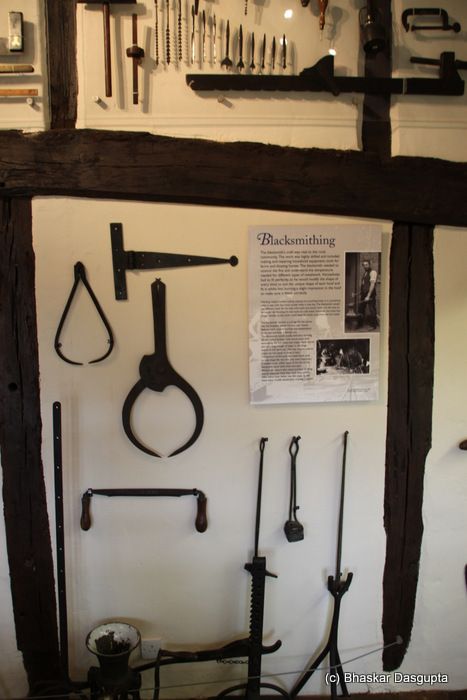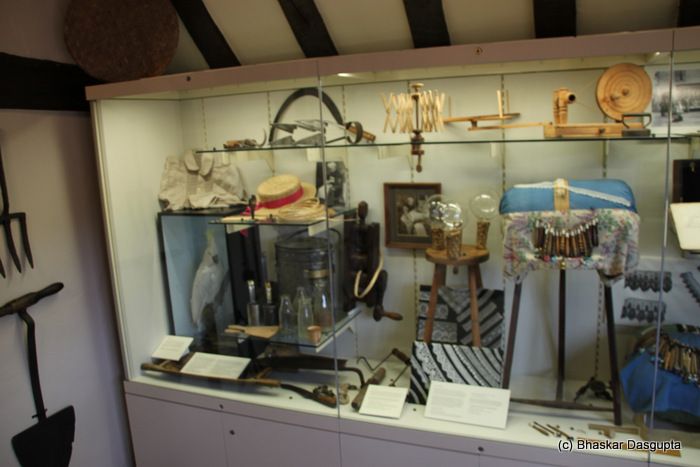 Wheel smithing, blacksmithing, carpentry, sewing and weaving..


And a lovely sundial. Well, the sun was out so couldn't do much anyway, lol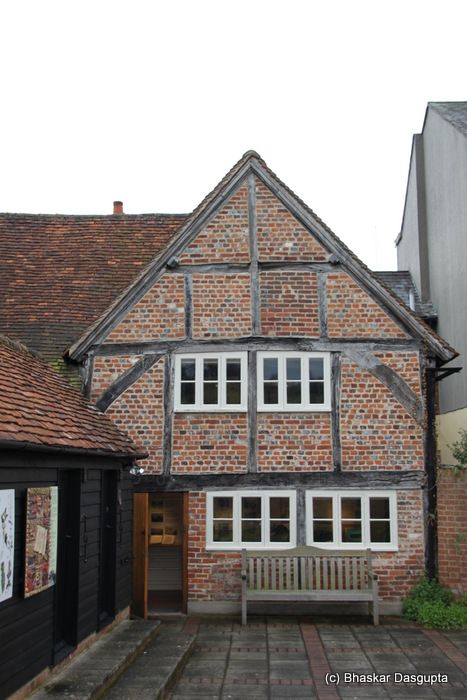 The church.,

Some of the most evocative herbs…fascinating names and great uses they were put to.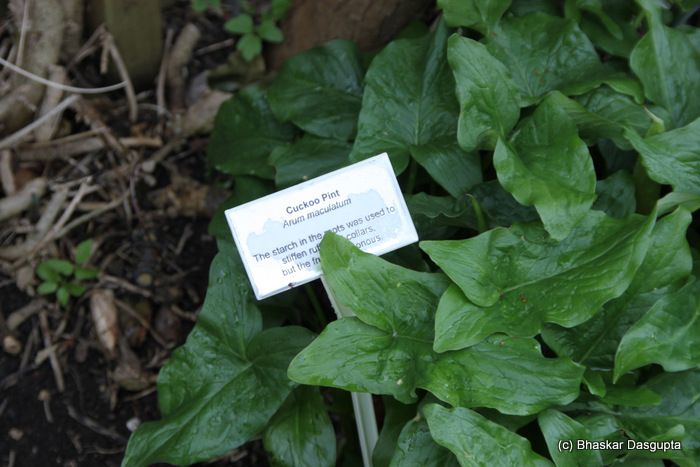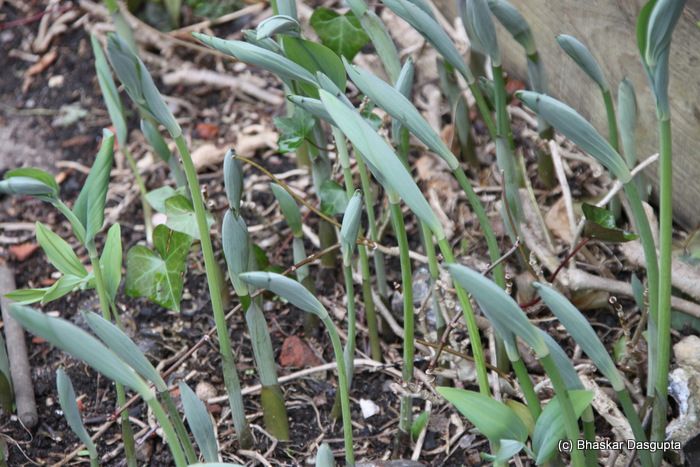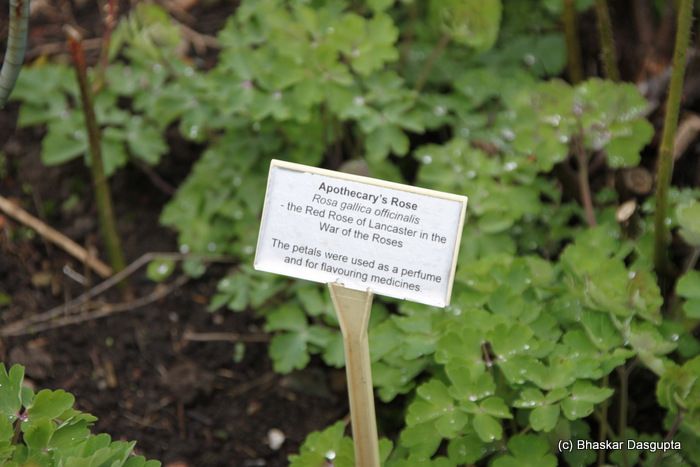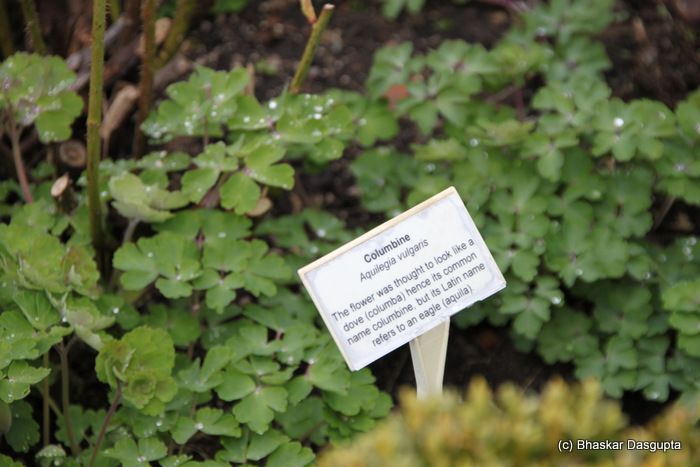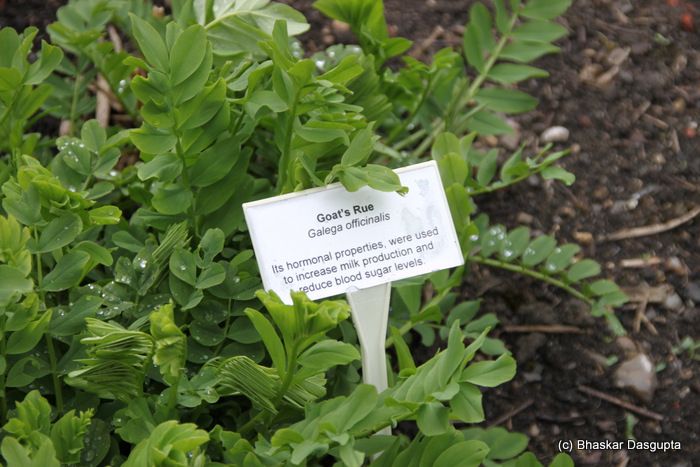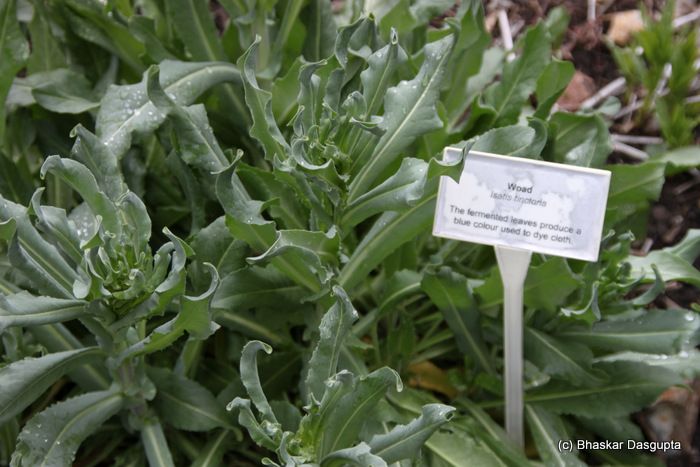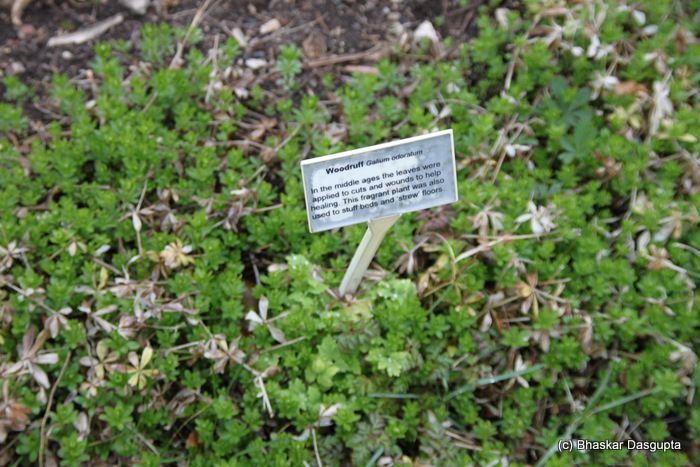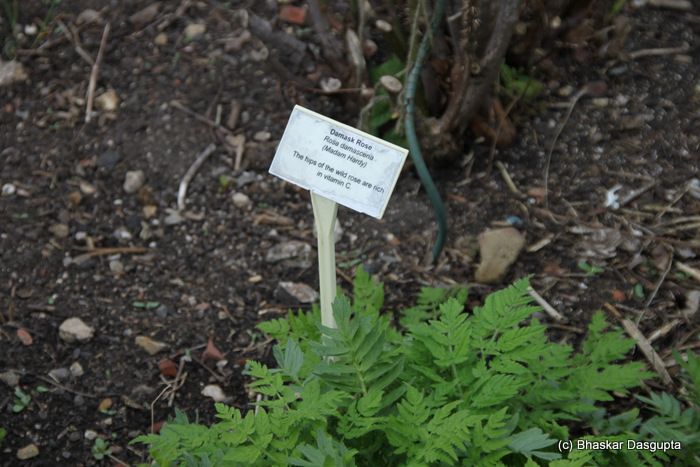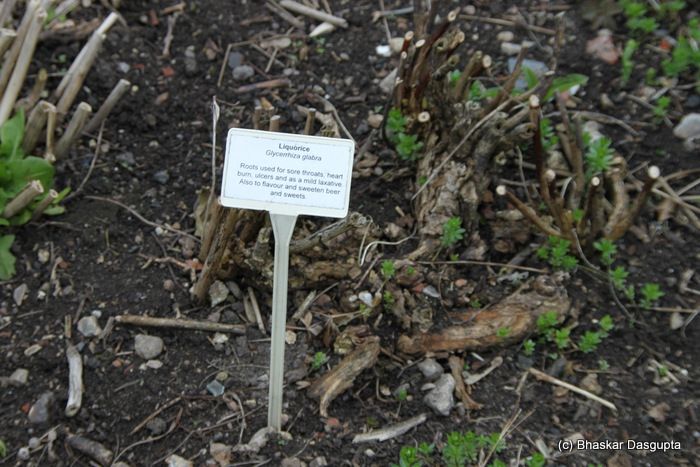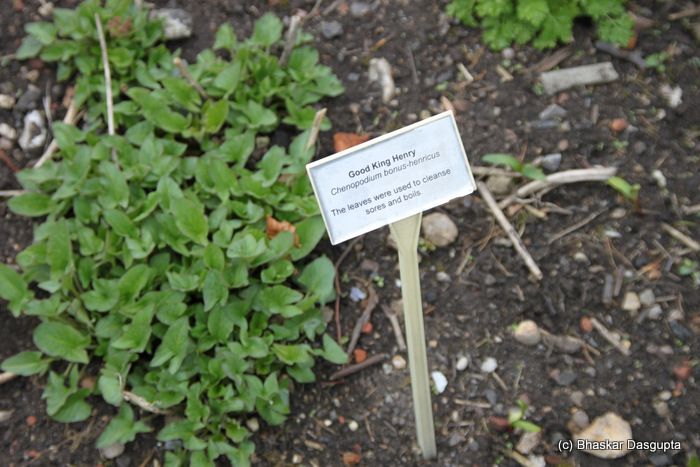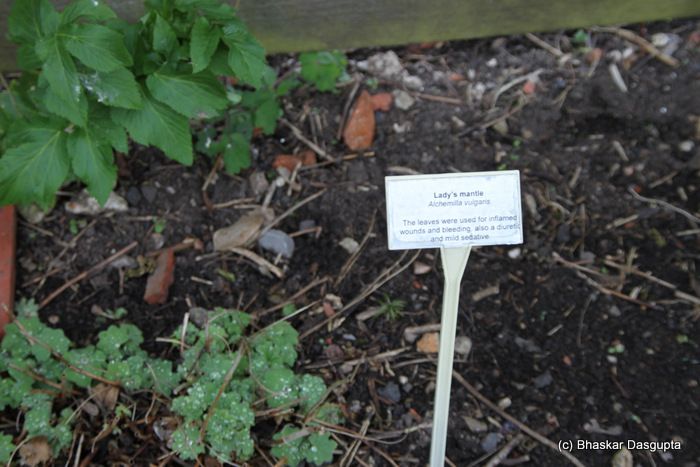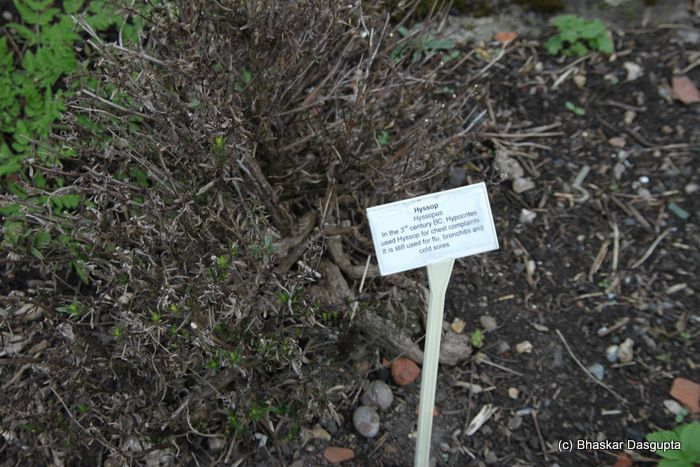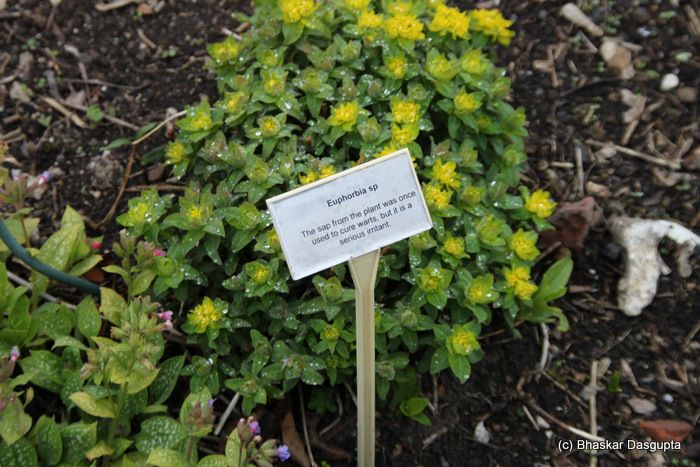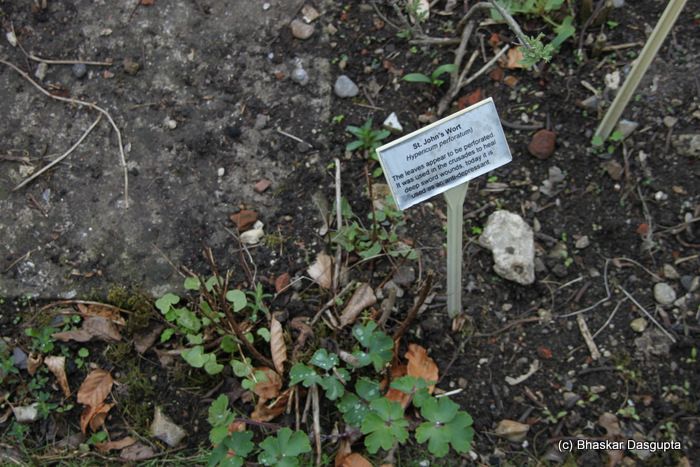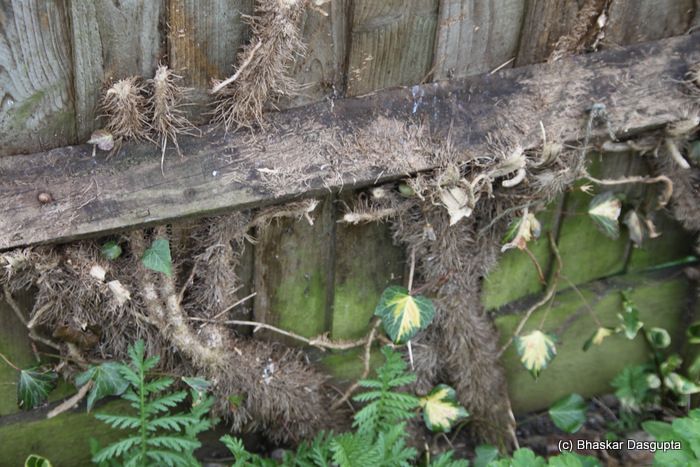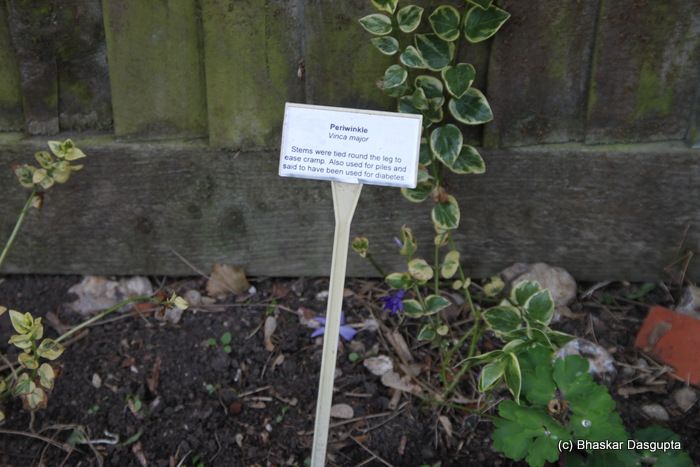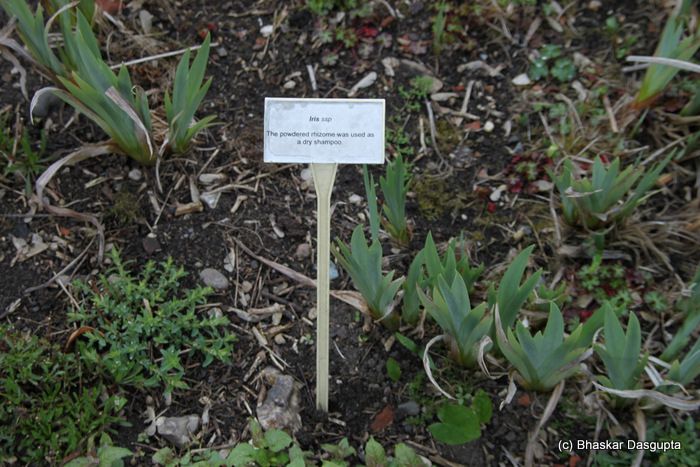 Most interesting..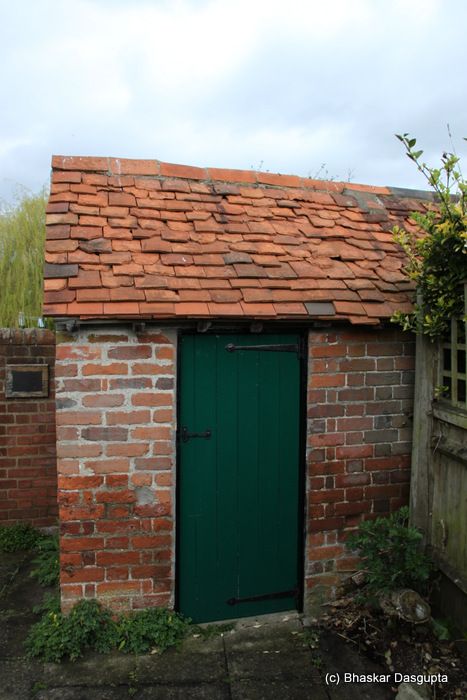 And then the loo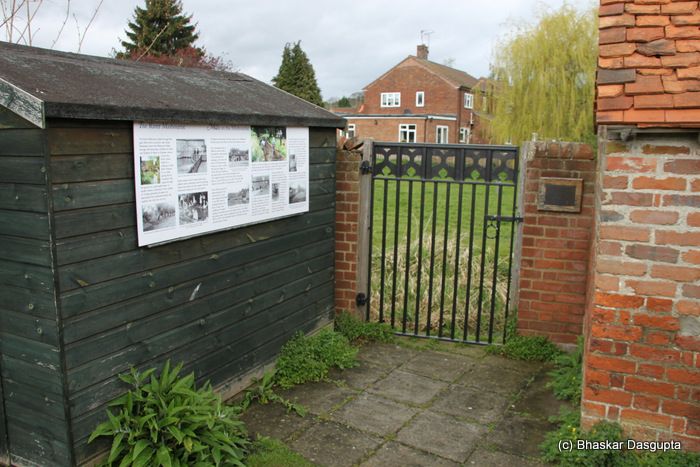 With a storage shed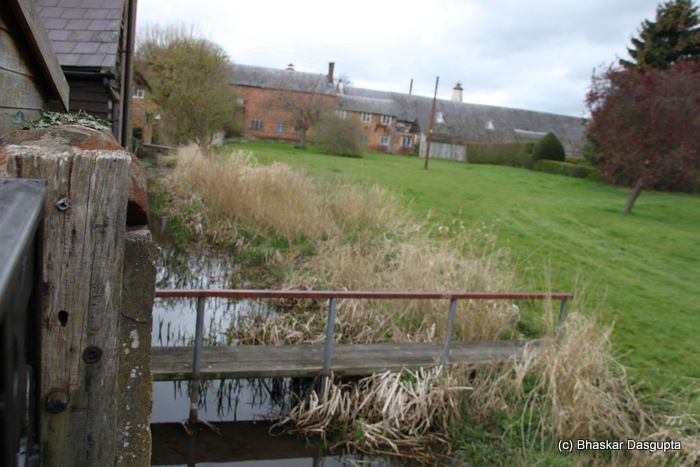 It exited straight to the river Misbourne. Hmmm, the river would take everything, sewage, drinking water and and and. No wonder the life expectancy was so low.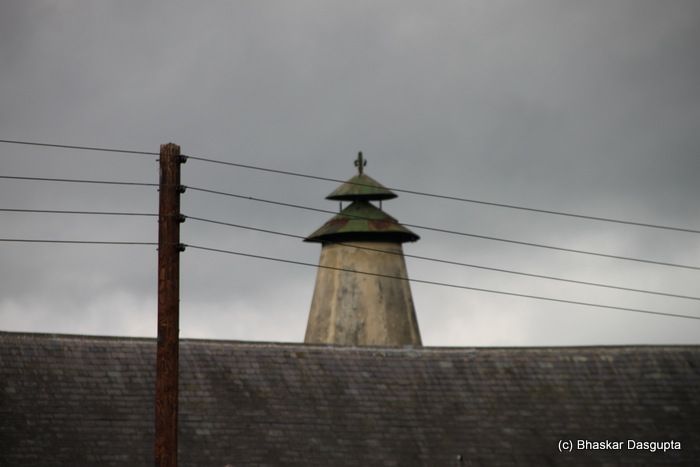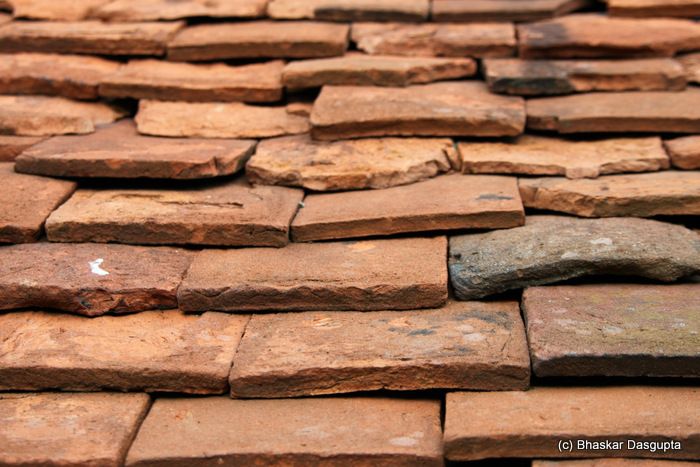 Nice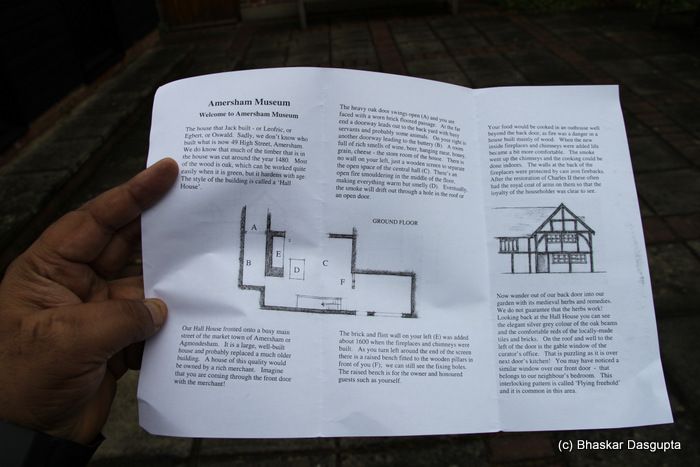 It has been beautifully restored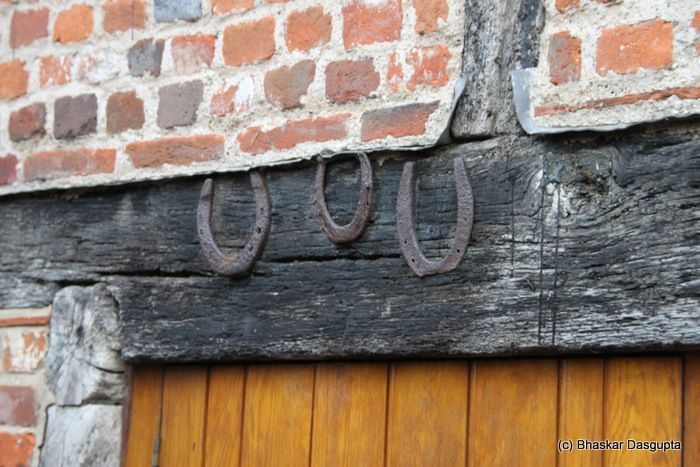 The beams are full of the wood worm holes..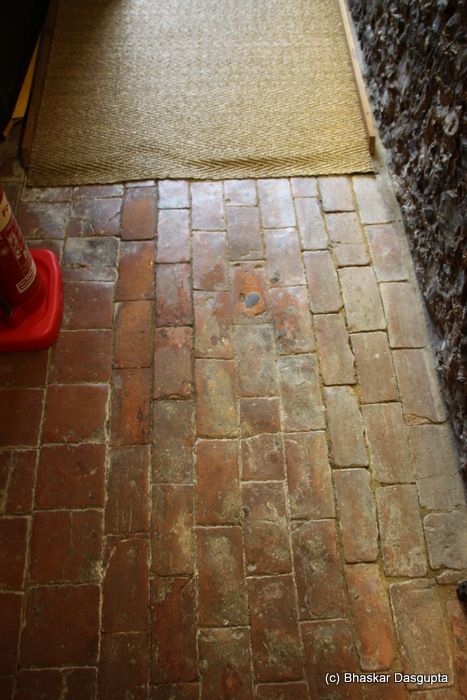 And the floor is bricked, I head out..lovely little place, highly recommended to pop in and see. Manned by volunteers, they are a lovely knowledgeable bunch.