Its Flemish, carved in 1515 and is an altar piece.
Dont do anything but just watch it, look at each of the photographs and see the amazing workmanship. they would have used pins to carve this amazing piece out.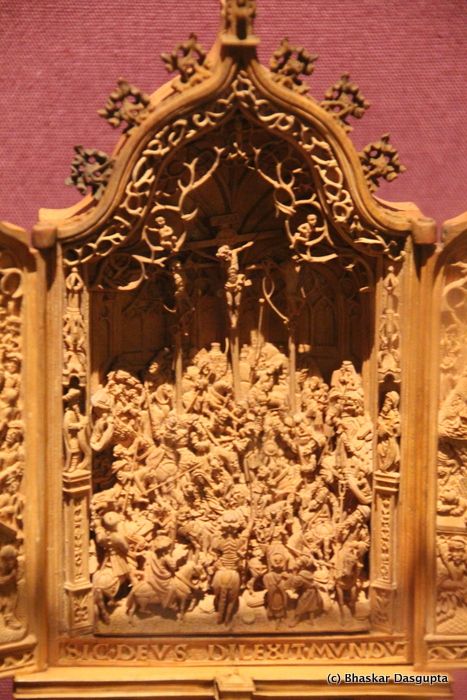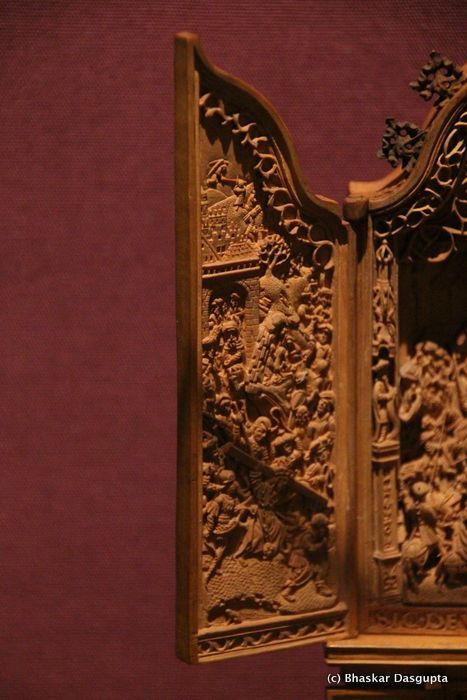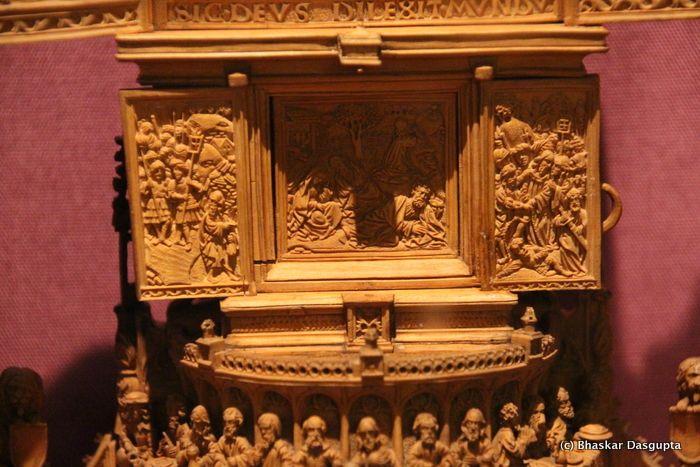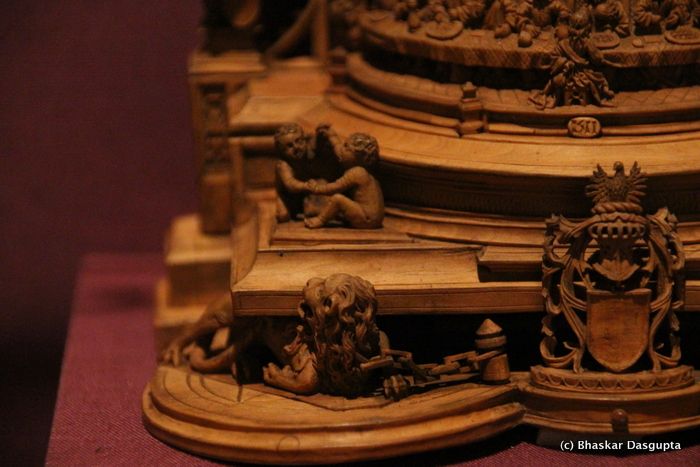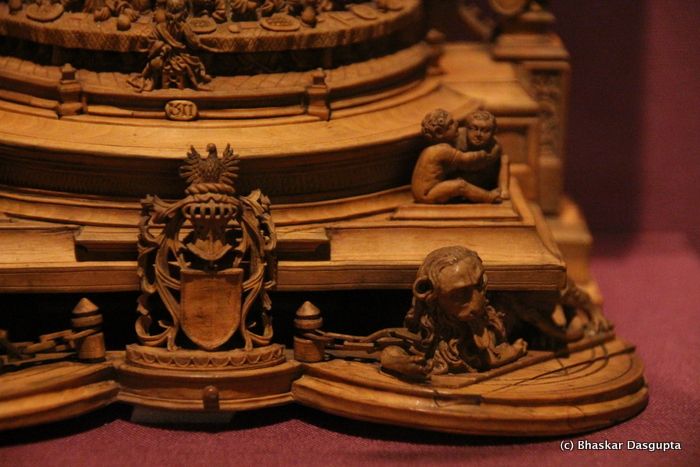 Can you see the last supper? there's plates with food, the expressions of the apostles are amazing.
And then this is Herculus and Antaeus, German, mid 17th century. Just look at the face and rictus.