So I went to Singapore in April 2014 for work, and then had few hours to spare so decided to go for a walk. I was staying at the Fullerton Hotel which is slam bang in front of the office.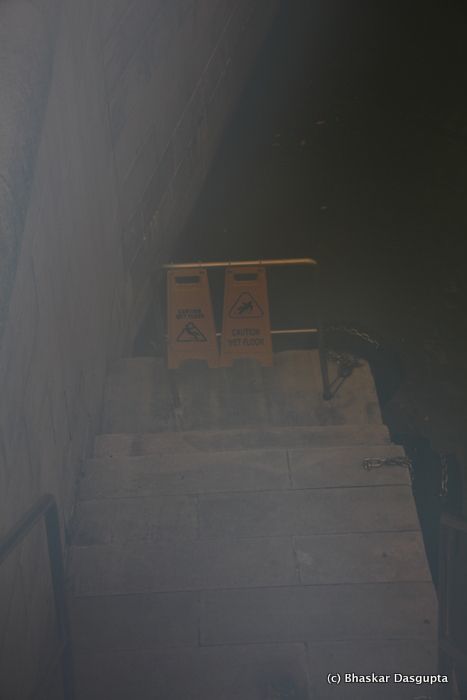 Typical, the camera lens fogs up as you come out of air conditioned heaven into humid hell :)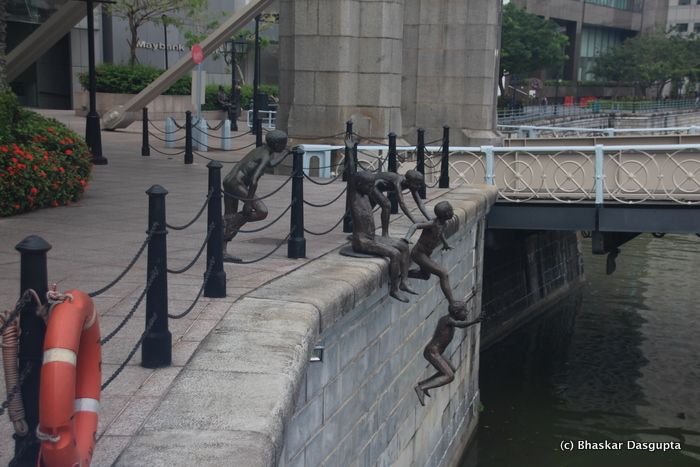 wipe lens, take photo of lovely sculpture of kids jumping off the wall into the Singapore River
And the lens fogs up again
there's the office building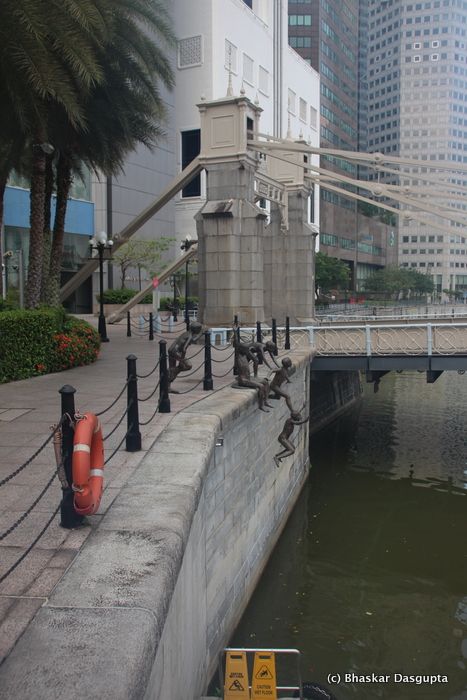 another wipe and another photo
and it fogs up again.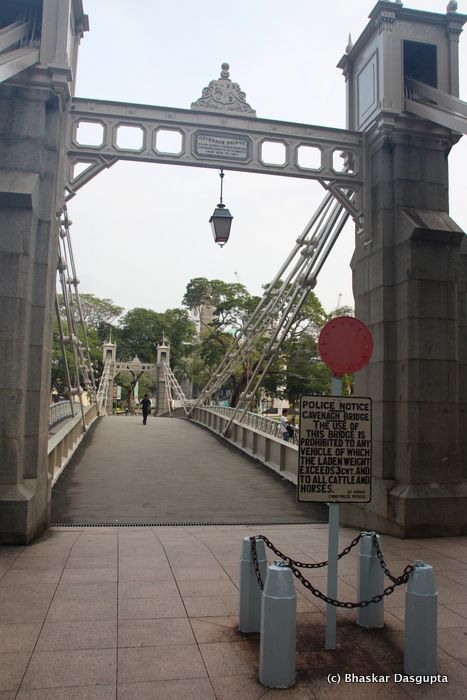 this is one of the cutest bridges I have seen, this is the Cavanagh Bridge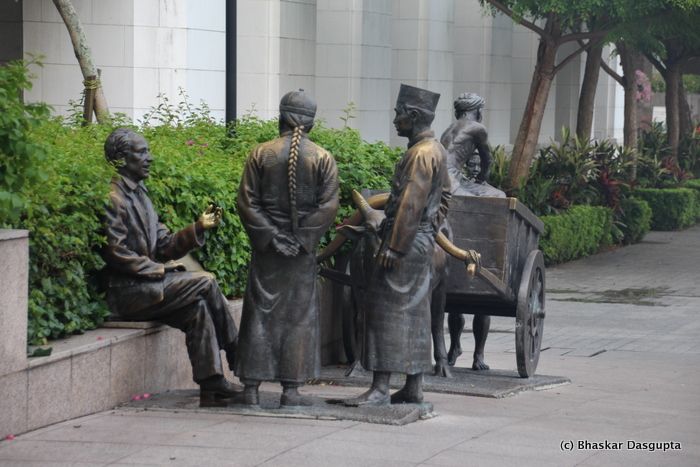 Another lovely sculpture of an Englishman and a group of Chinese merchants with a coolie loading on a bullock cart.
yeah, you have been warned
nice fish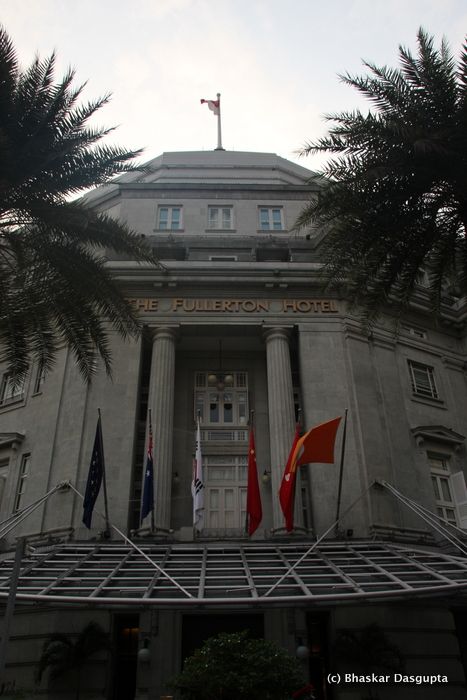 looking back at the Fullerton Hotel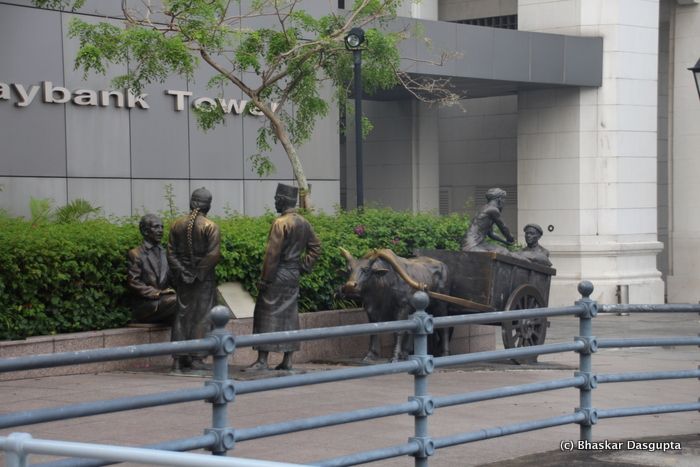 another view of the sculpture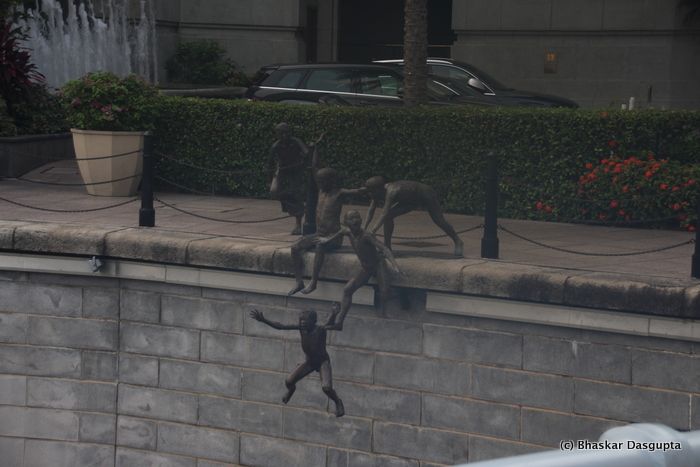 and the kids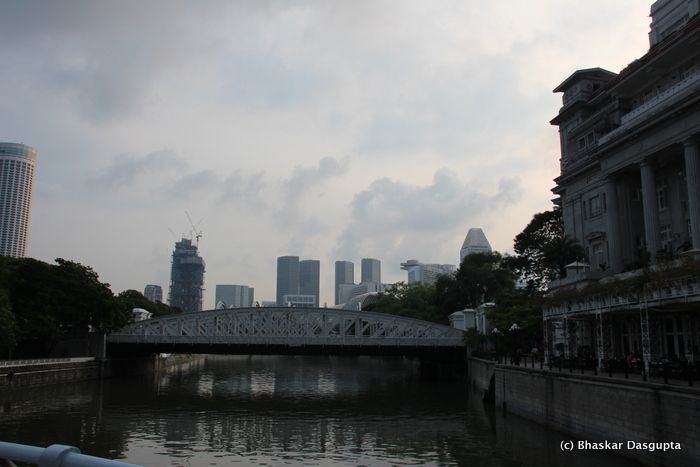 I am now on the bridge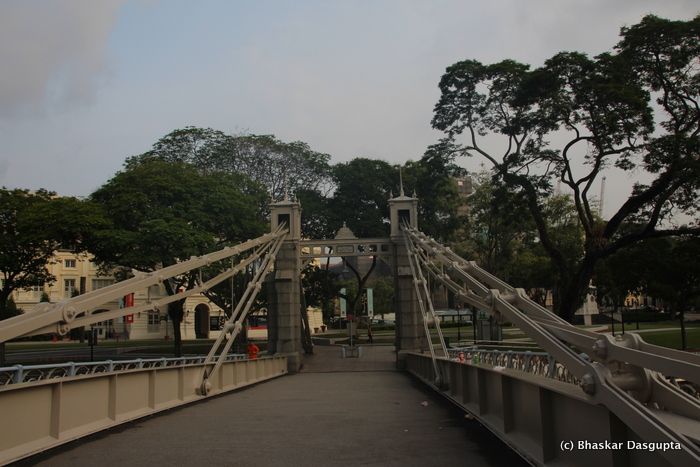 its truly such a cute little bridge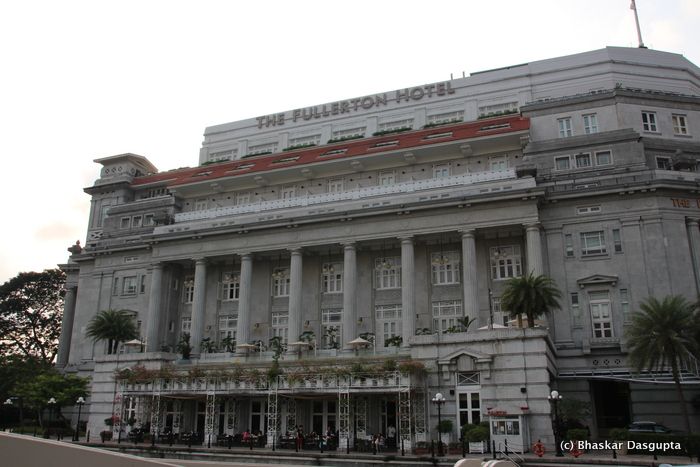 the Fullerton Hotel, which used to be the post office earlier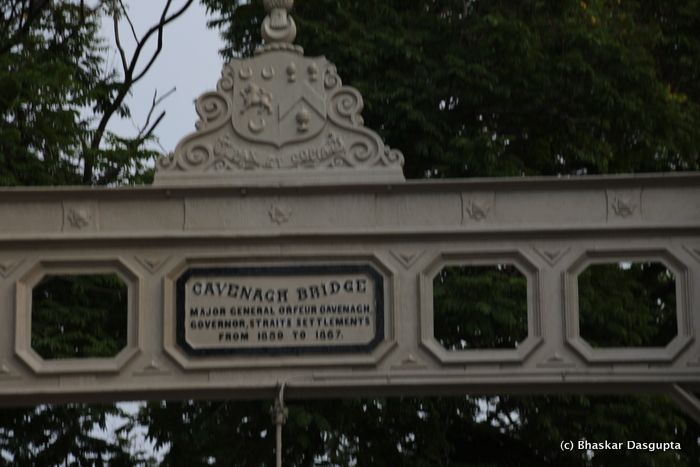 more information on Major General Cavenagh..
Ah! the man who defeated a superpower?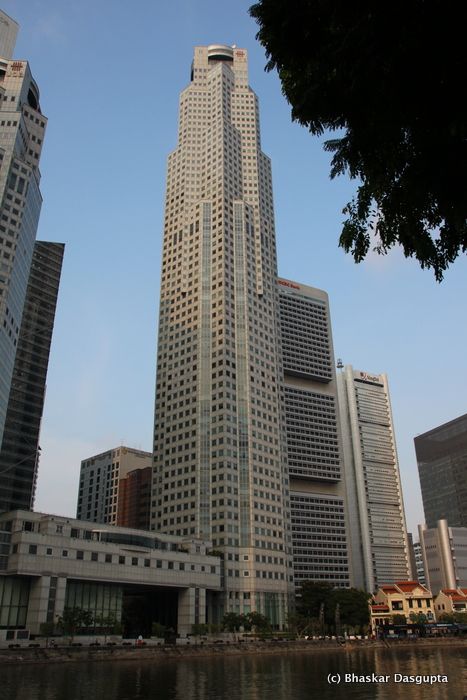 now there's a tall building..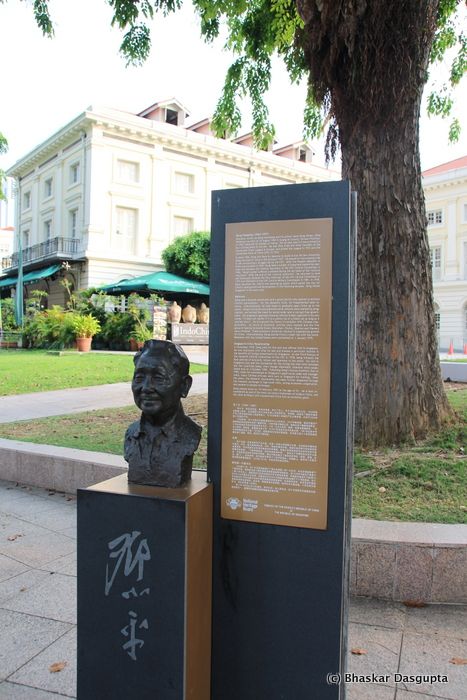 And now this is Deng Xiaoping...
The Asian Civilisations Museum...I will come back to this in a subsequent blog post
Jawarhalal Nehru...of India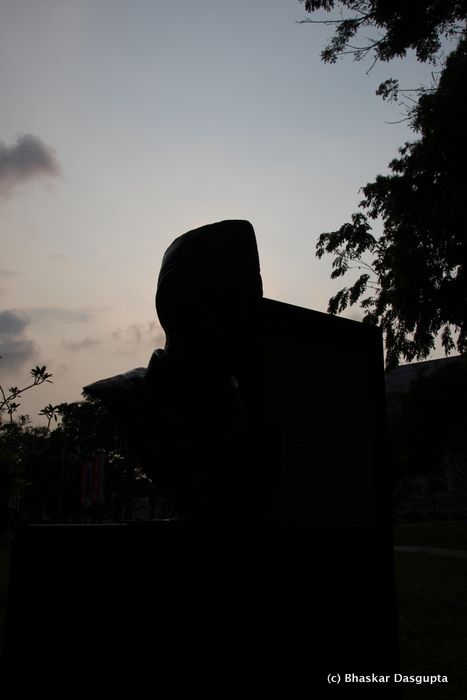 His silhouette against the skies.
George Quay...one of the great places to have sea food.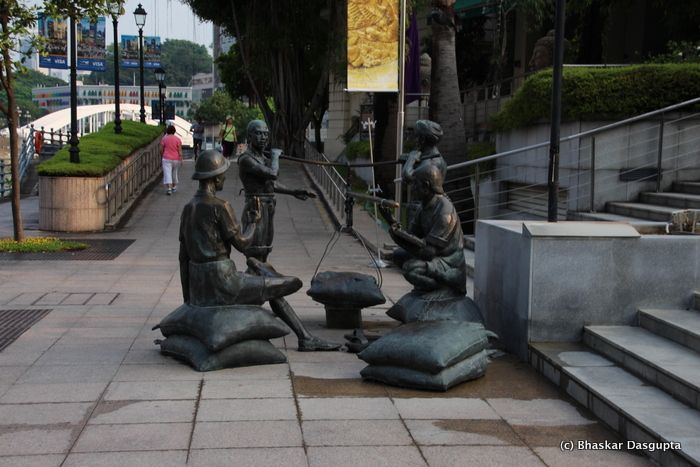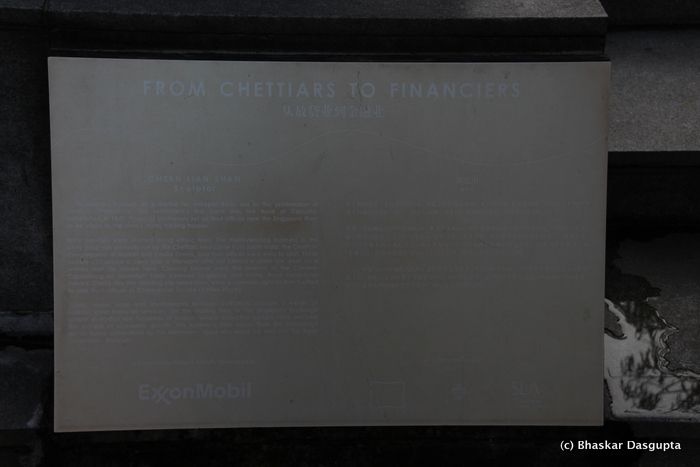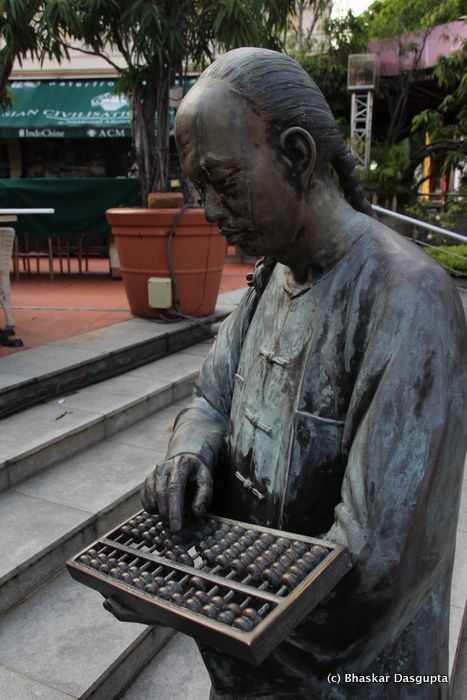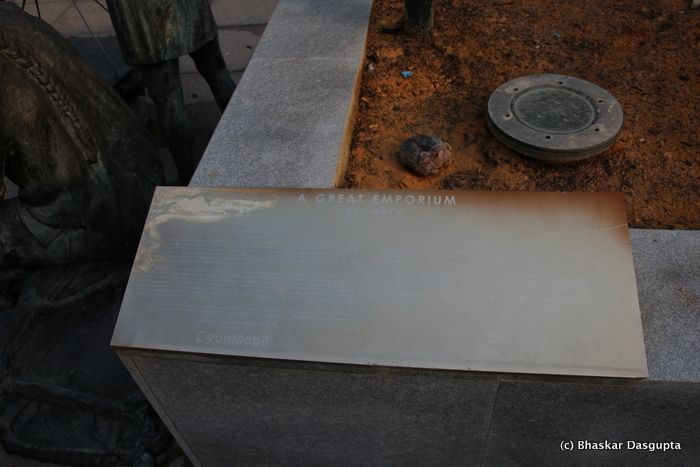 Another sculpture, and this talks about Chettiars from India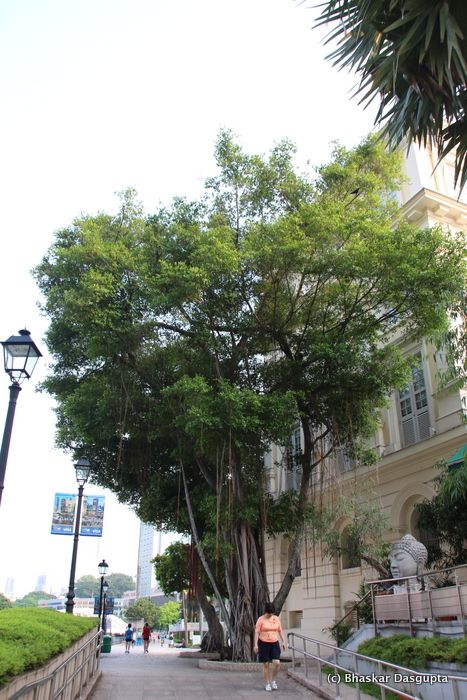 the tree is beautiful
I am sure this means something to somebody but Hard Standing?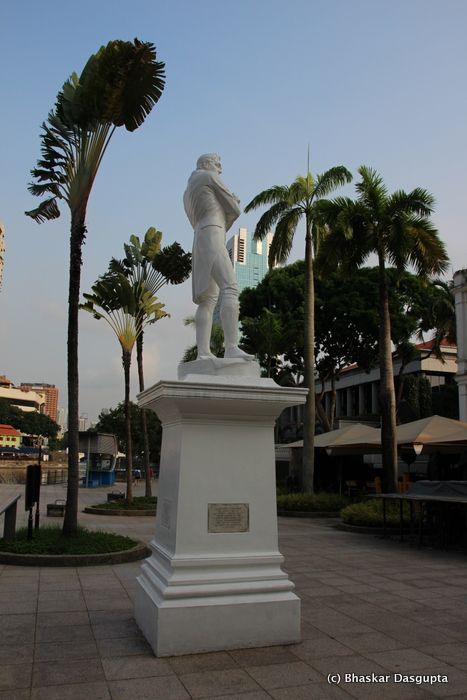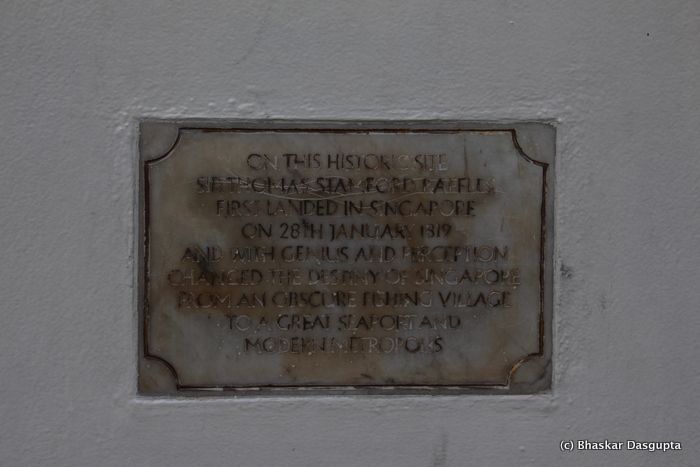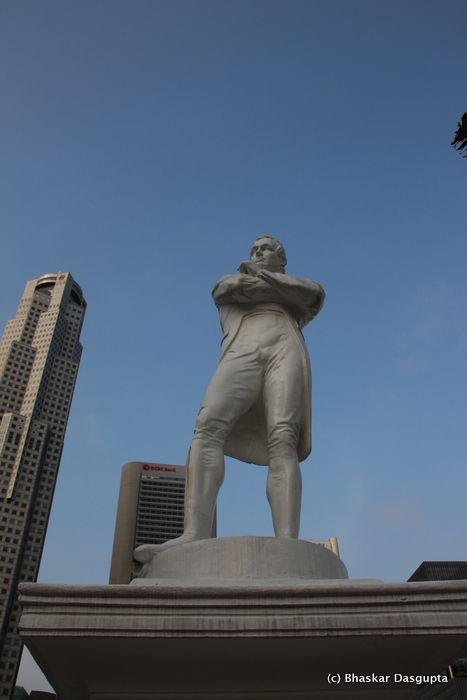 This is the Raffles Landing site...mixed emotions seeing this..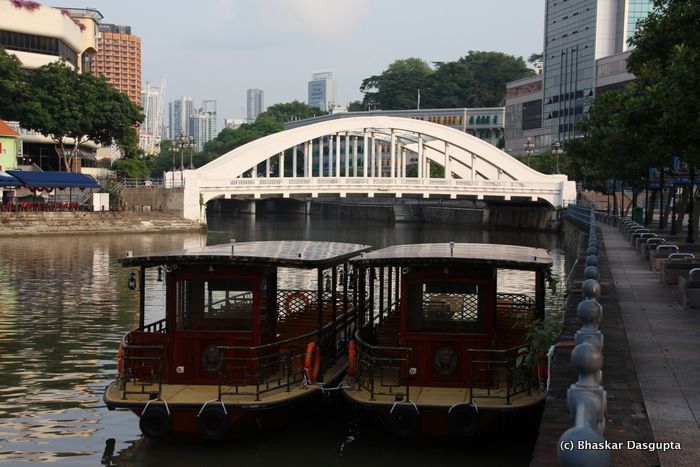 these are the boats which take you around on a harbour tour...and despite visiting Singapore so many times, I have never actually been on one, lol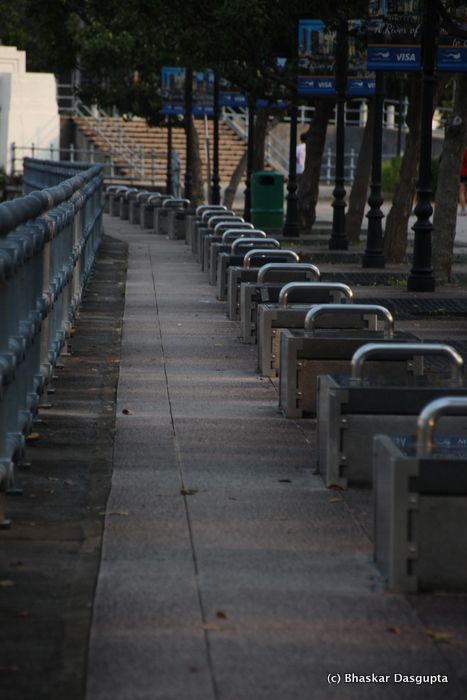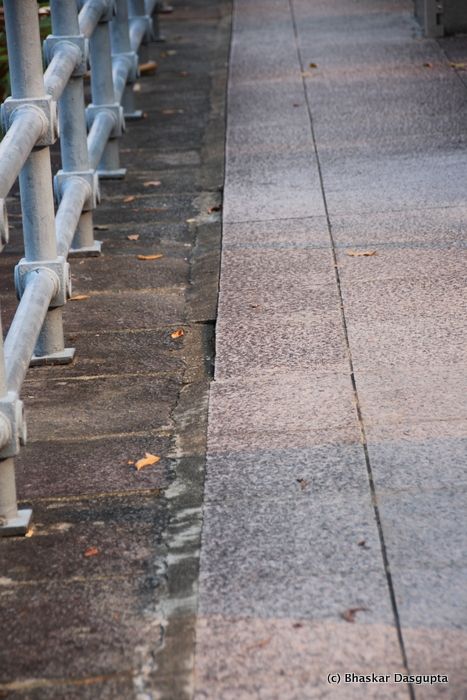 Rows...on the dock
Another lovely old bridge...Elgin Bridge. Why? oh why are new bridges so boring?
I am presuming this is the Singapore Emblem?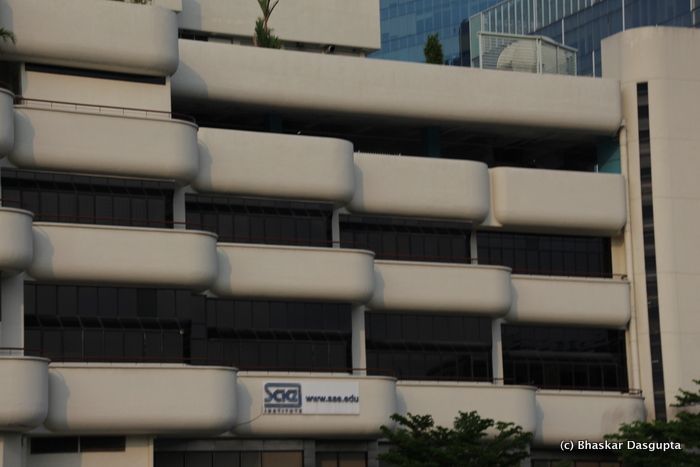 I call it the egg case building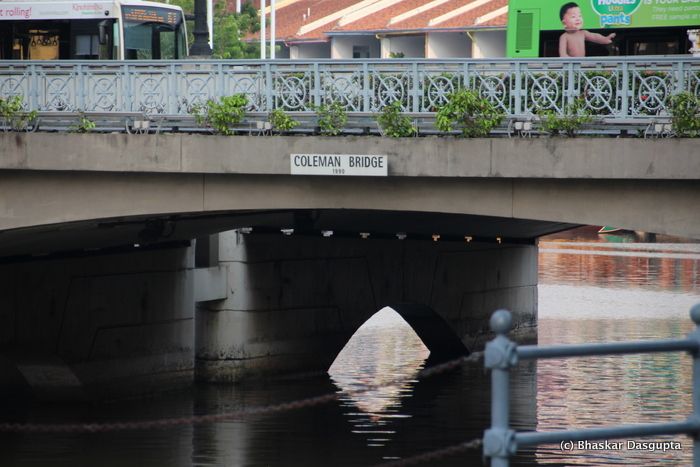 The Coleman Bridge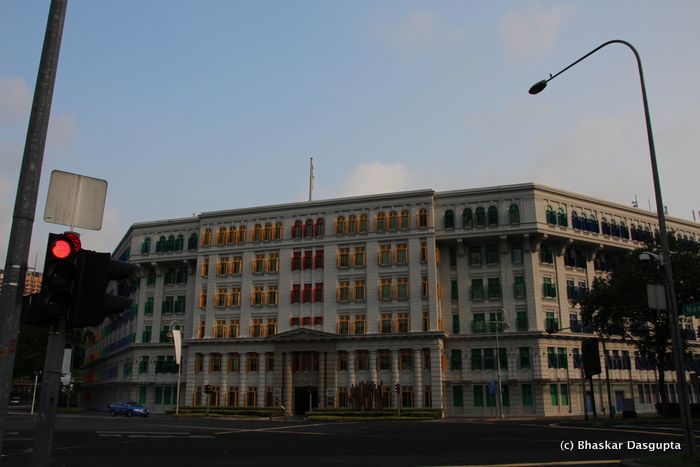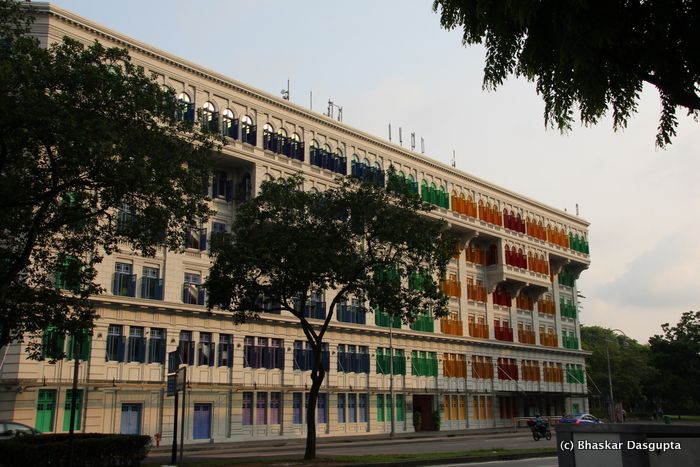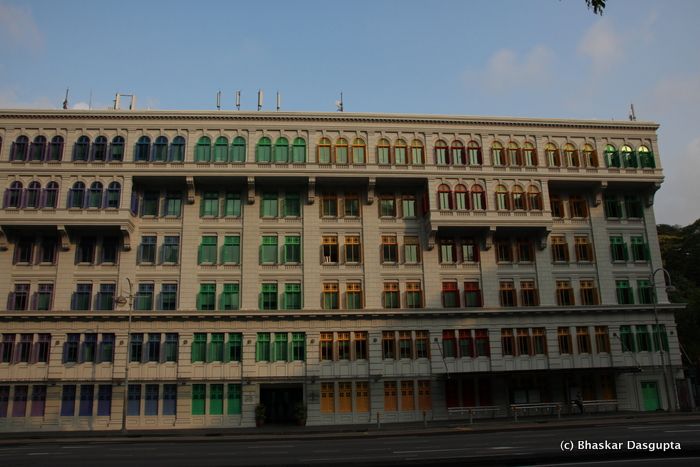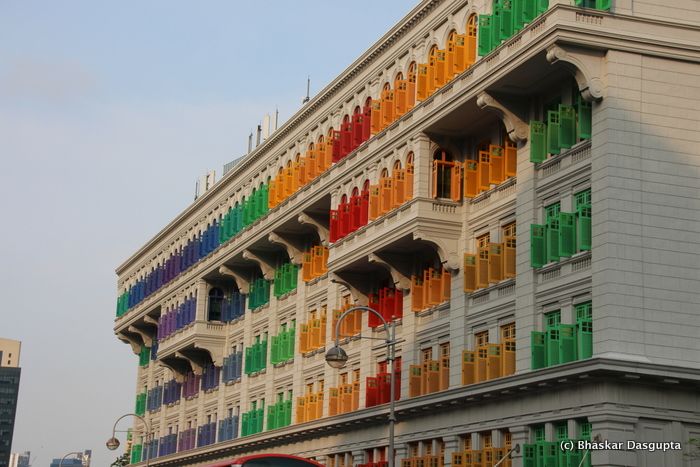 I love this lovely building with multiple colours...looks like a child's playground
Ah rats, this museum I wasnt able to go to...next time perhaps.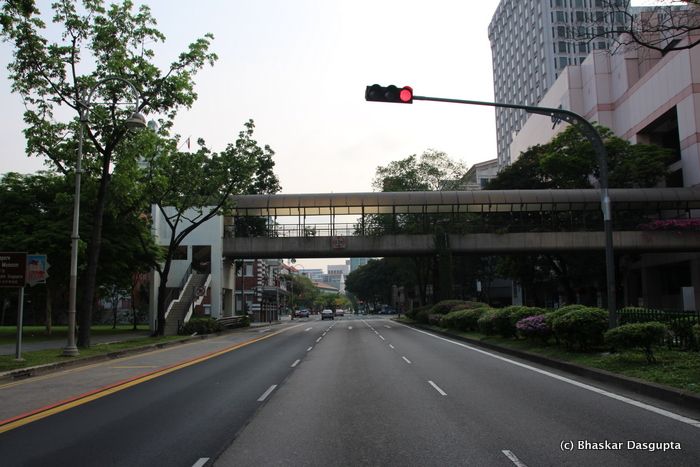 empty roads
and i reach Fort Canning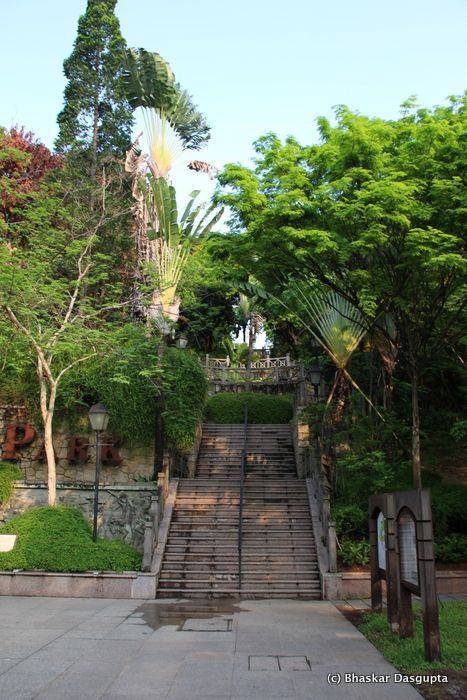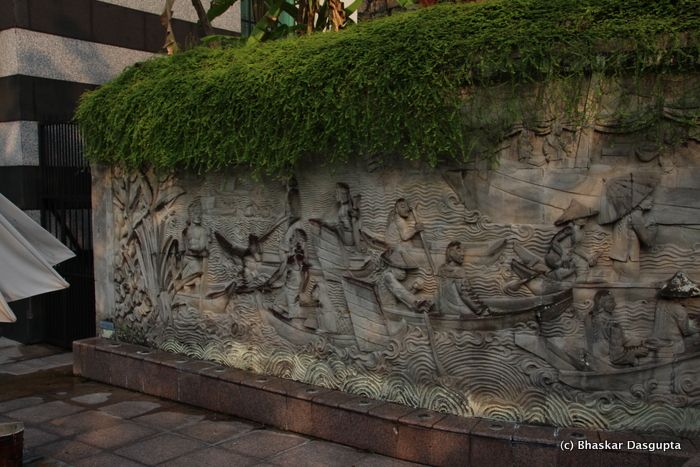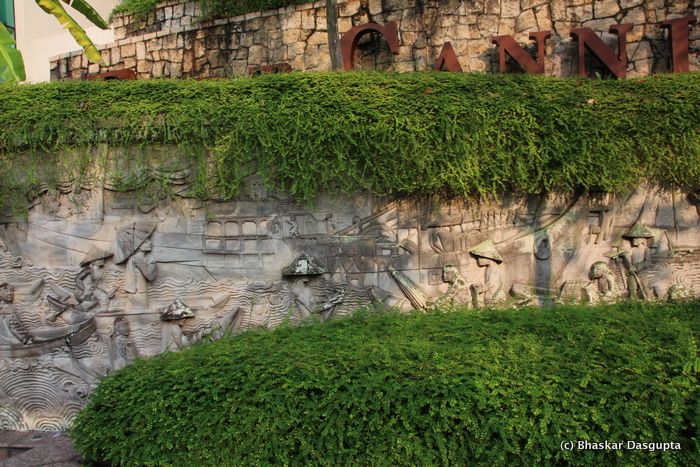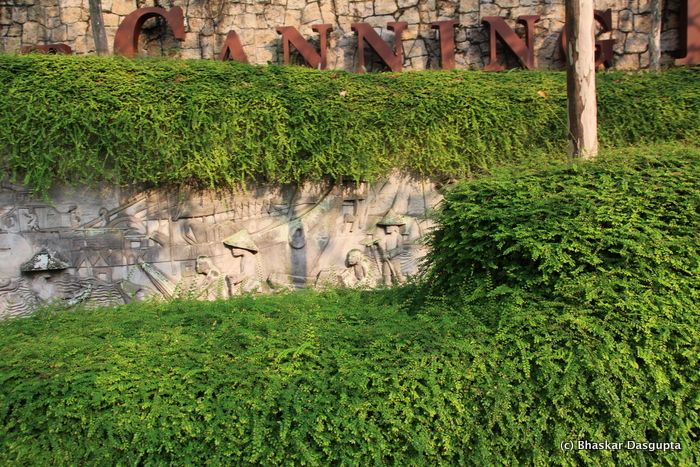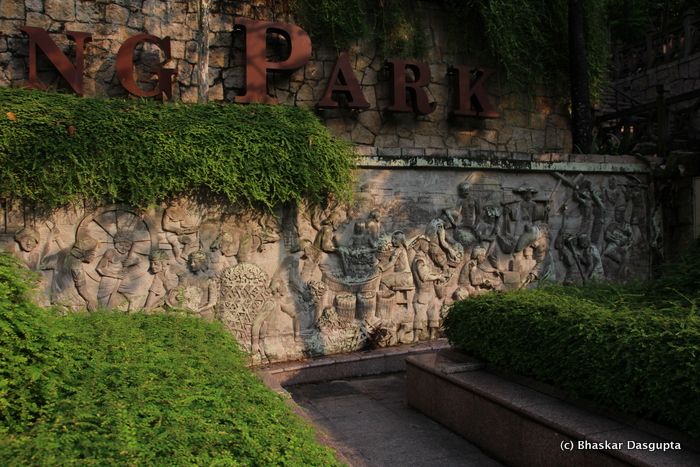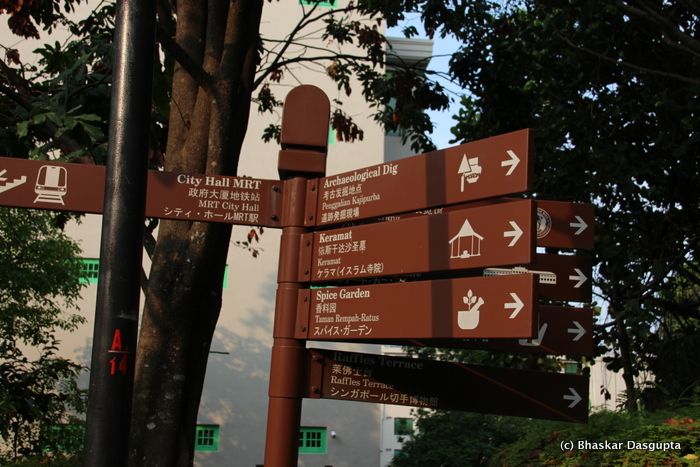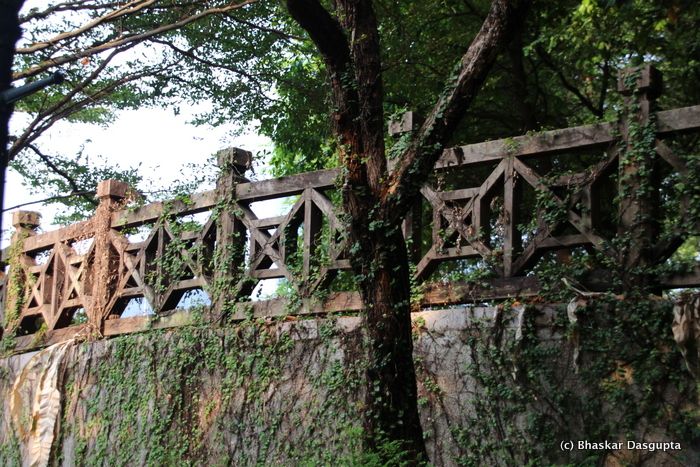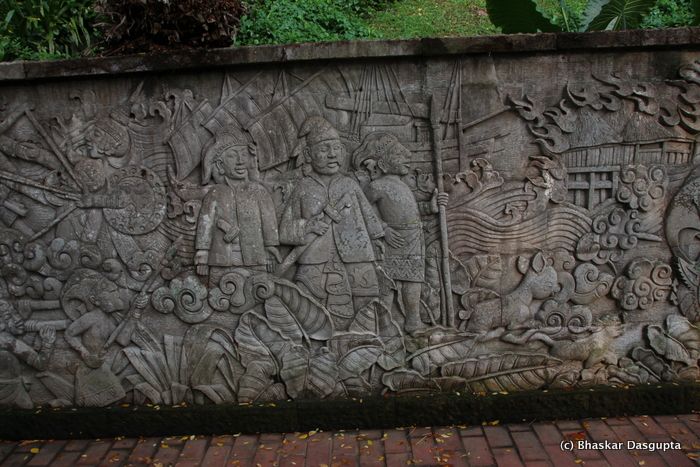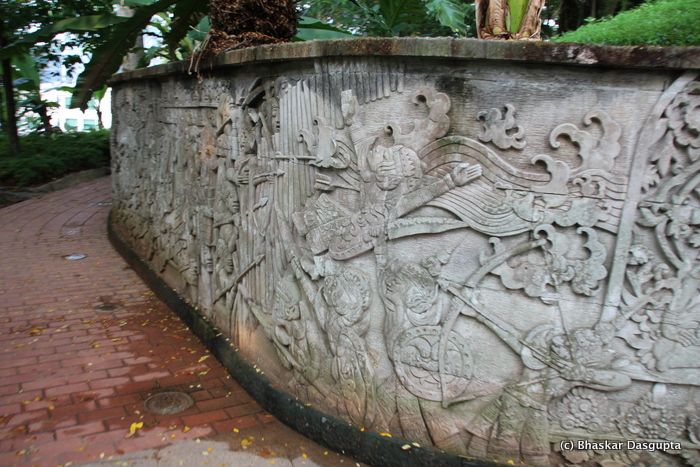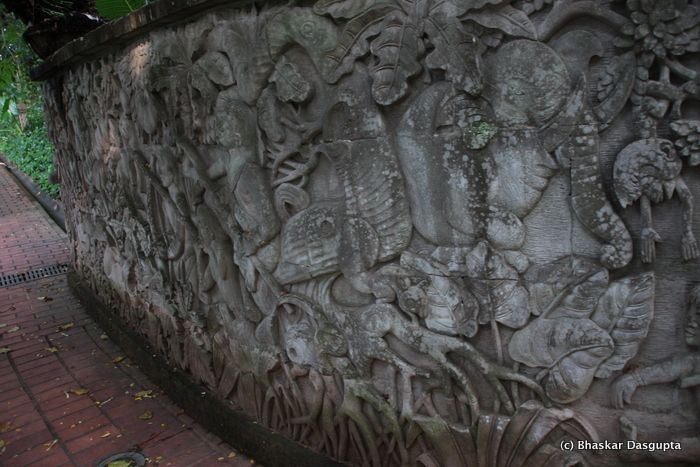 these were brilliant sculptures. Really, whoever did this should be given a medal. Really beautiful and not many people know about them either.
lovely flowers...sinuous...
water in the fountain and in bottles.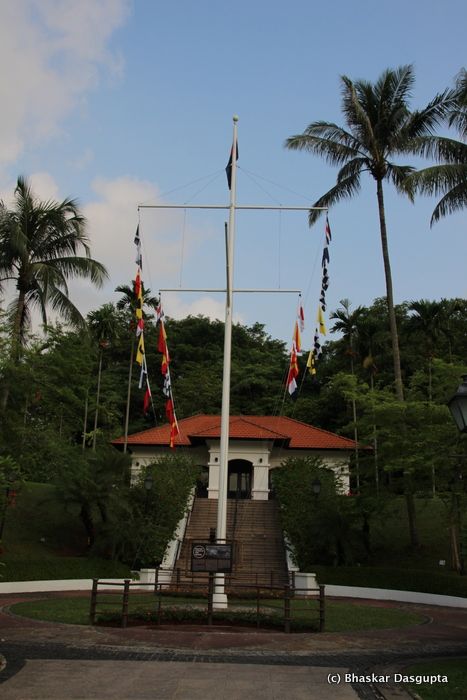 a mast? :) sea scouts I think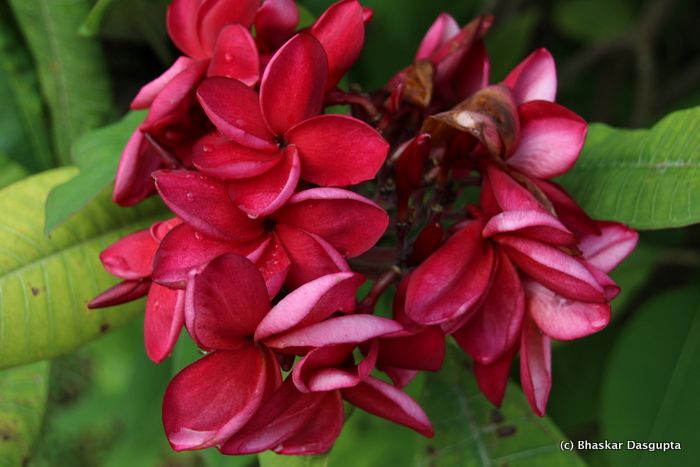 and then these glorious flowers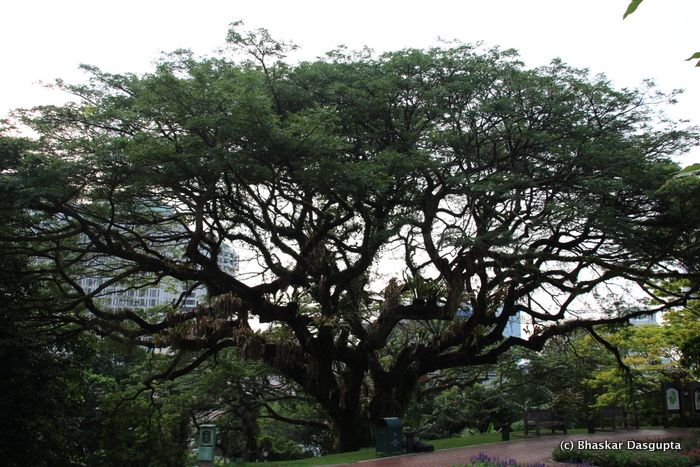 Raffles built this house...really nice one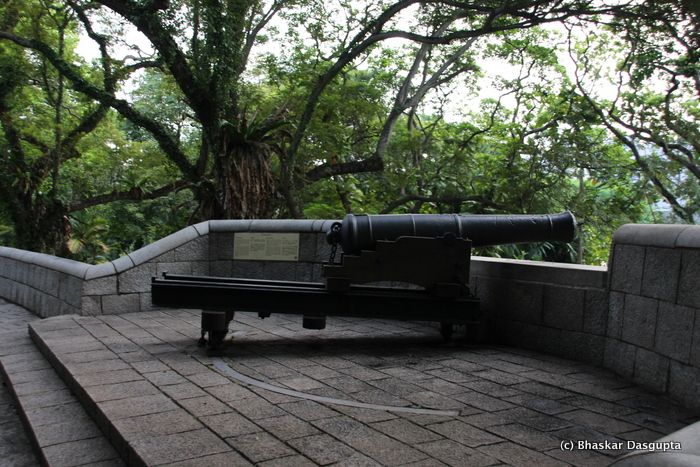 and here comes the mystery...where are the famous Singapore Guns, eh? no sign of them and nobody knows.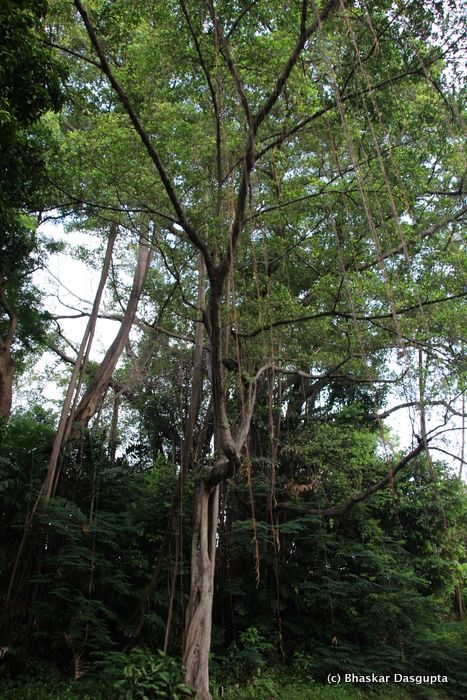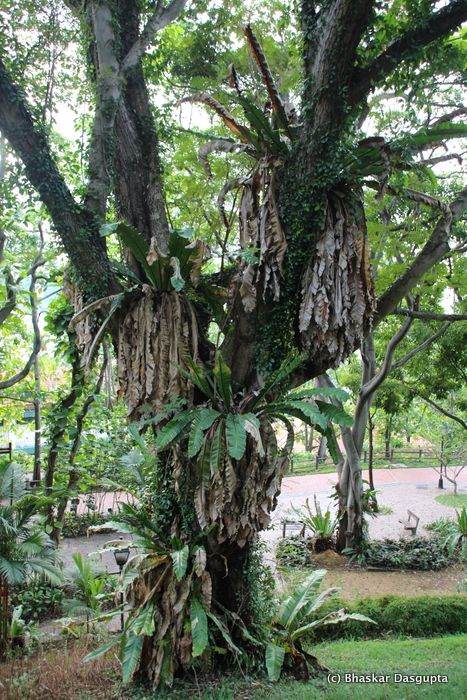 its just lovely to see these beautiful trees with these parasite ferns on them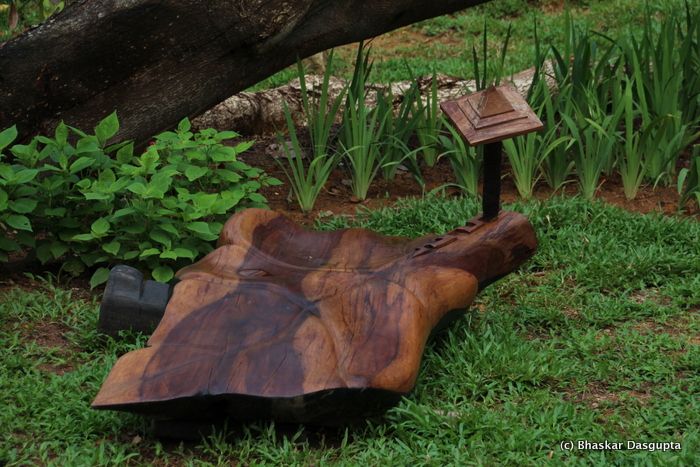 more sculptures
can I do like tarzan? please? pretty please?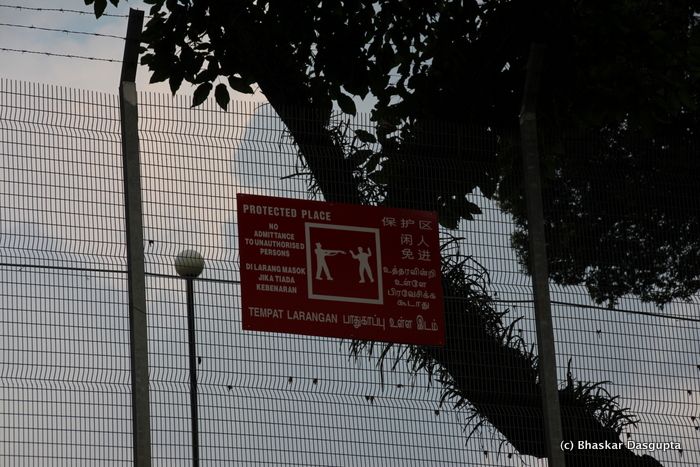 jeez, ok ok, I get it, you dont have to shoot me. There is a water reservoir behind the fence...given how paranoid Singaporeans are about their national security in the broadest sense, not surprising that they will shoot you if you faff around with their water.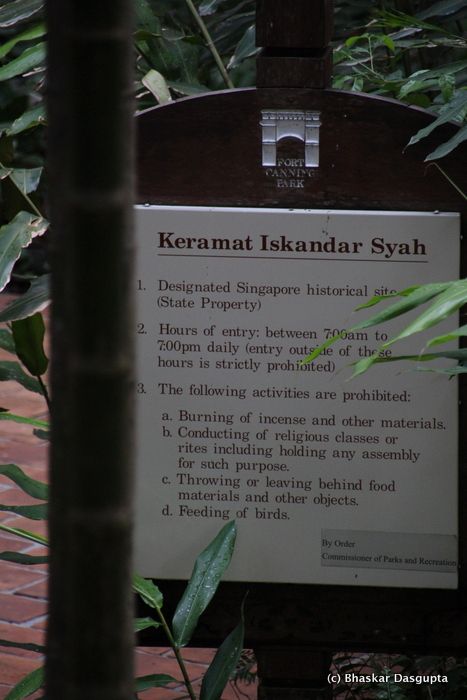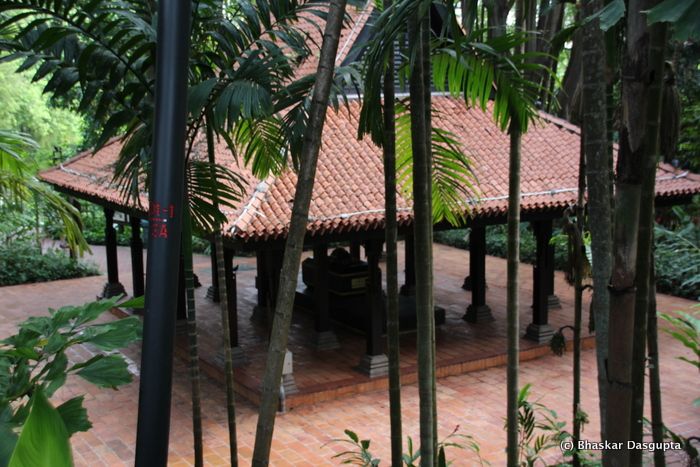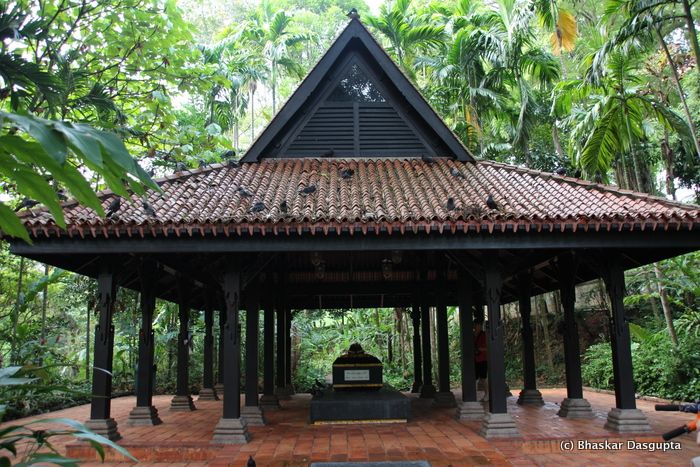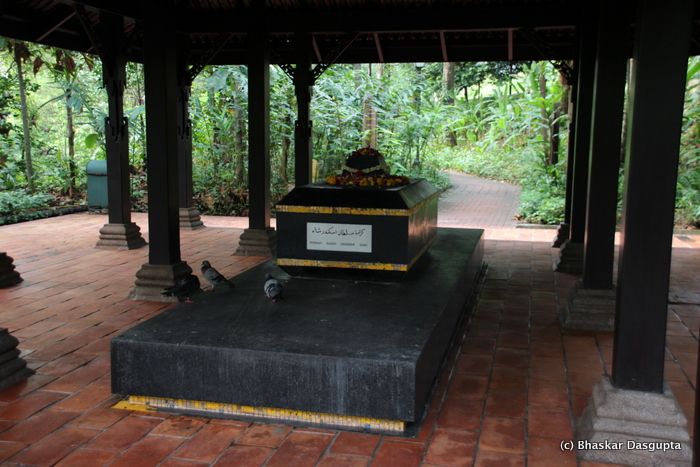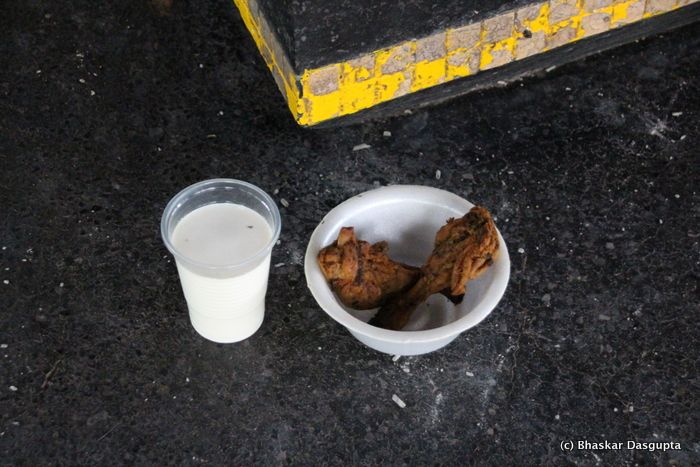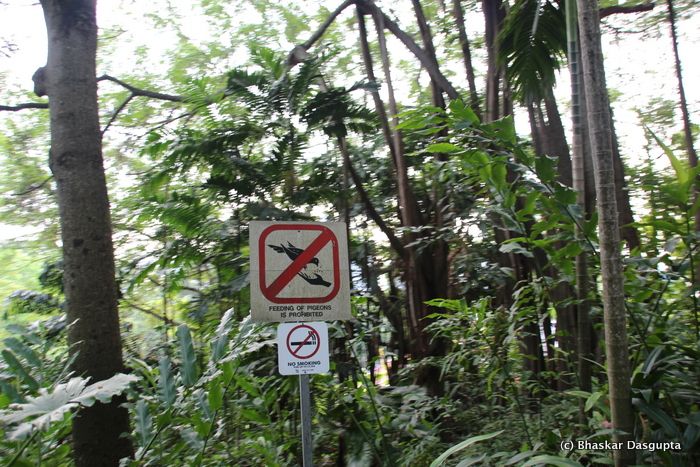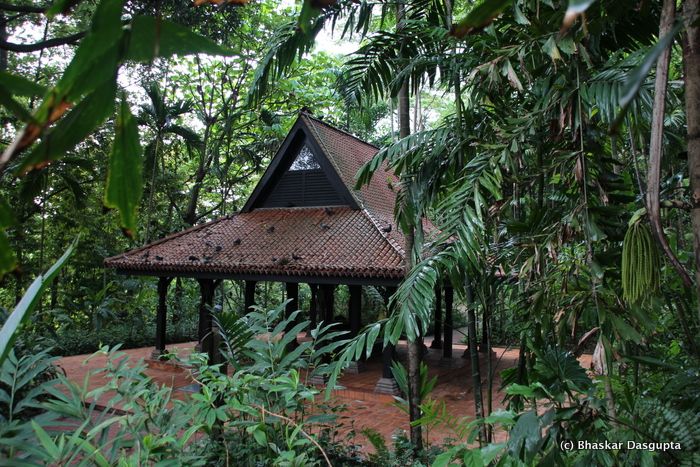 the tomb of Keramat Iskandar Syah...very peaceful. the last king of Singapura...he was a Hindu before he converted...very vague if you ask me..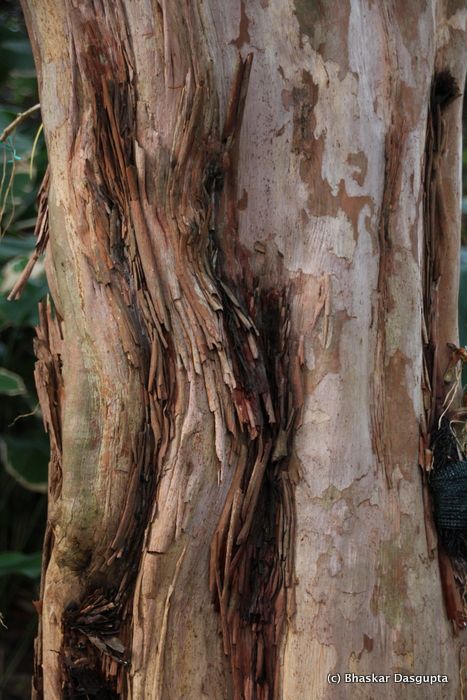 very nice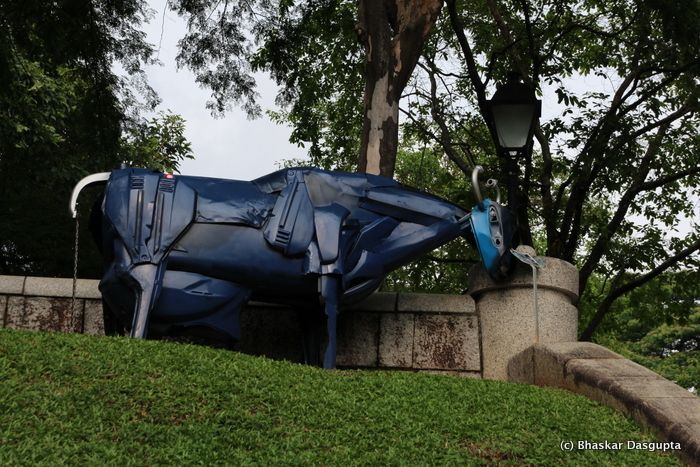 only in singapore can you find a robotic cow :)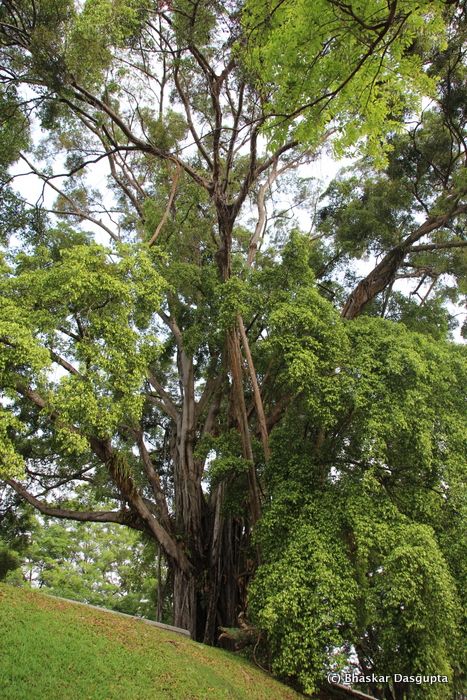 the trees are just awesome here
the Fort Canning Command Centre, useless tits...specially during the World War 2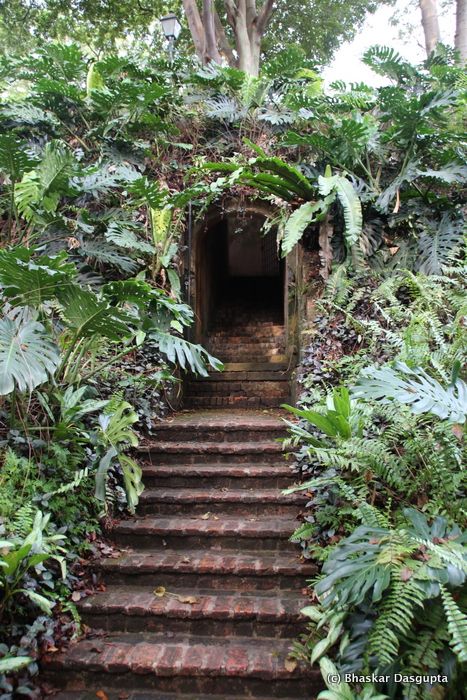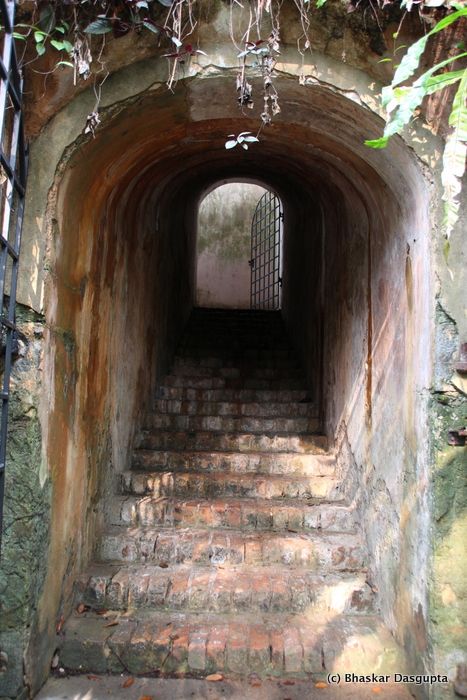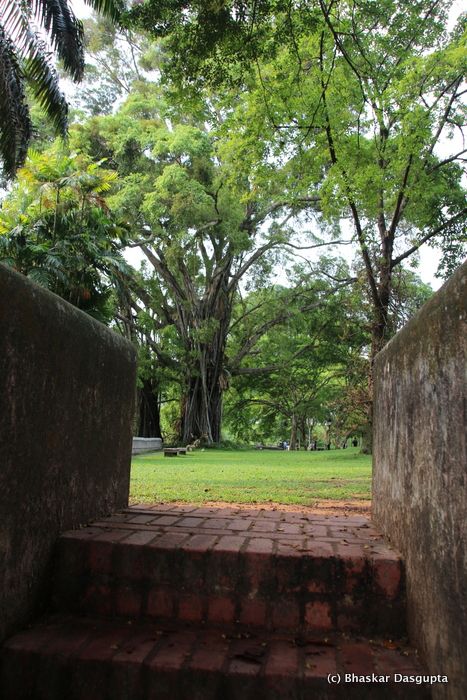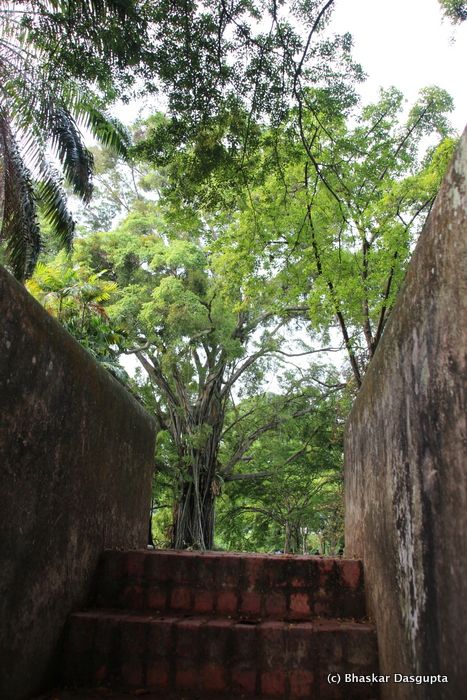 Sally ports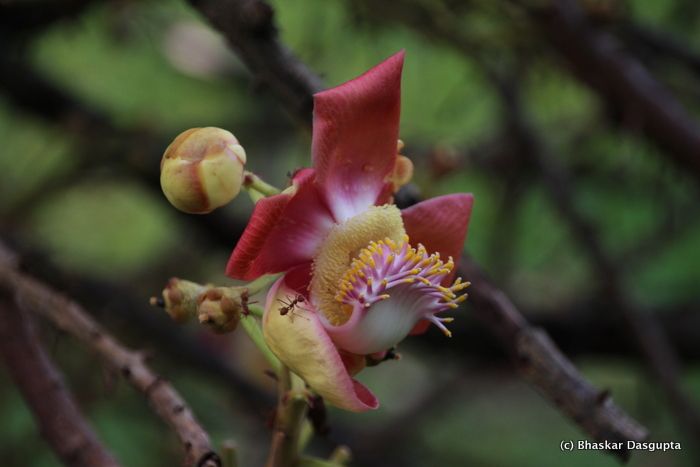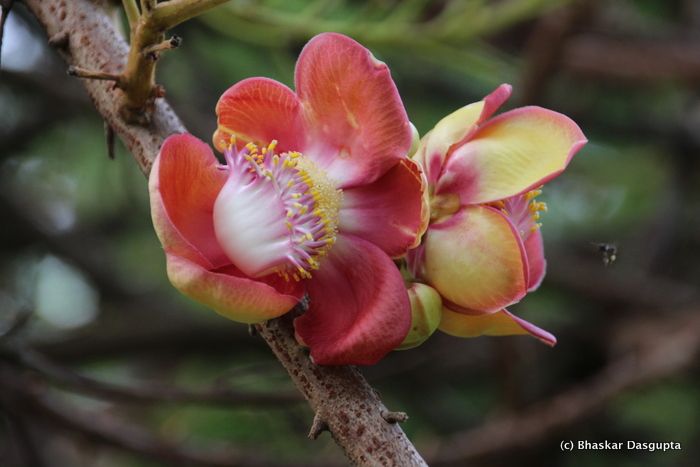 these were the most amazing flowers that I saw, beautiful but the aroma left something to be desired.
lovely lovely trees and flowers, eh?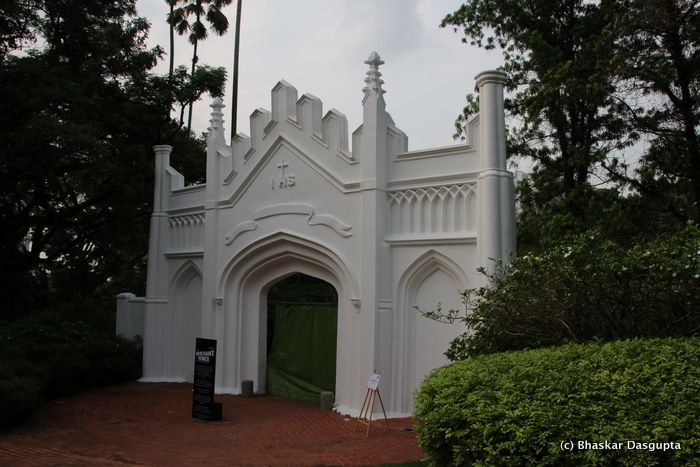 a cute little church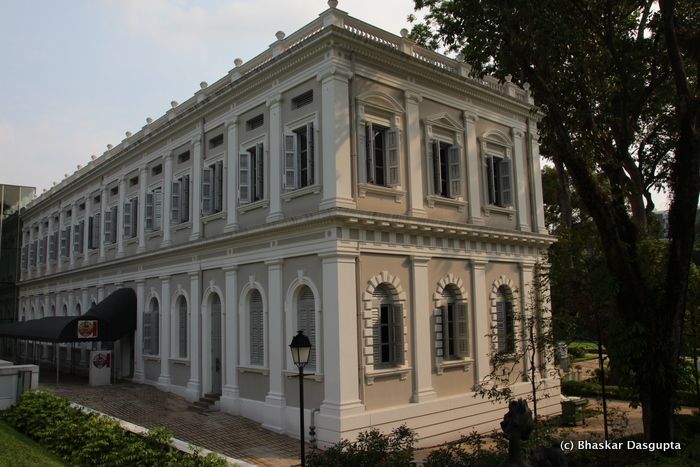 another cherry sculpture in front of the National Museum, I will return to this anon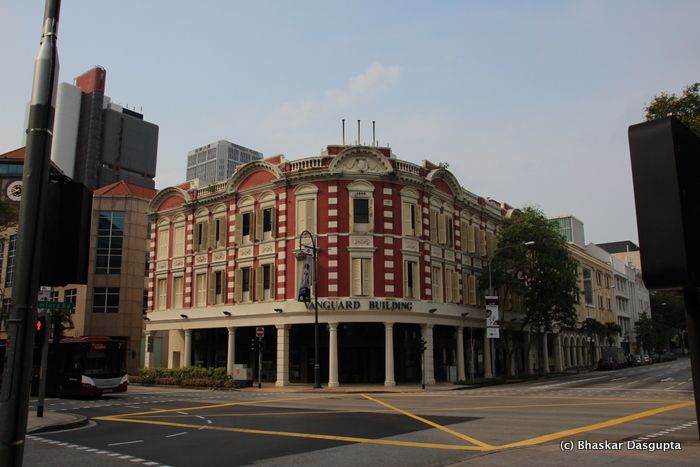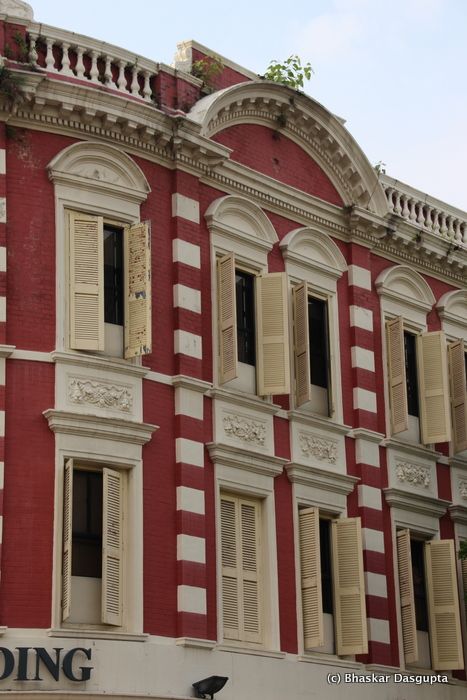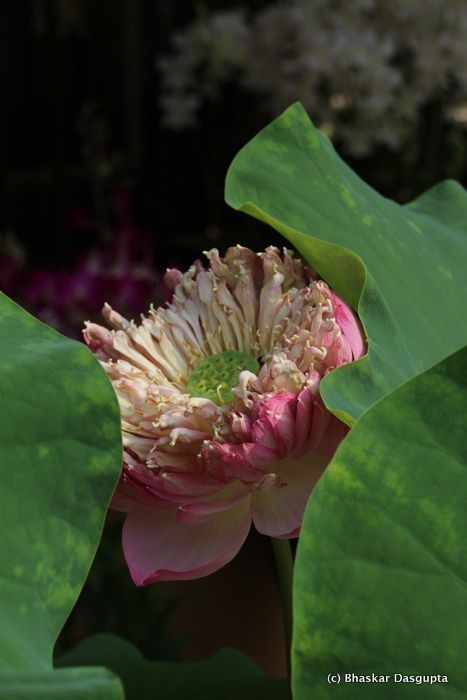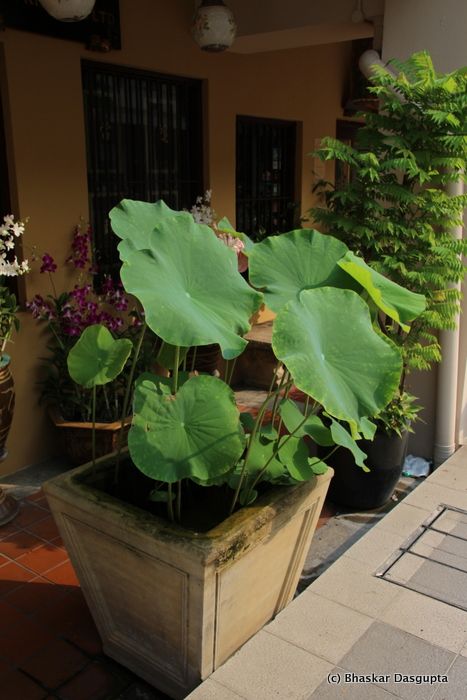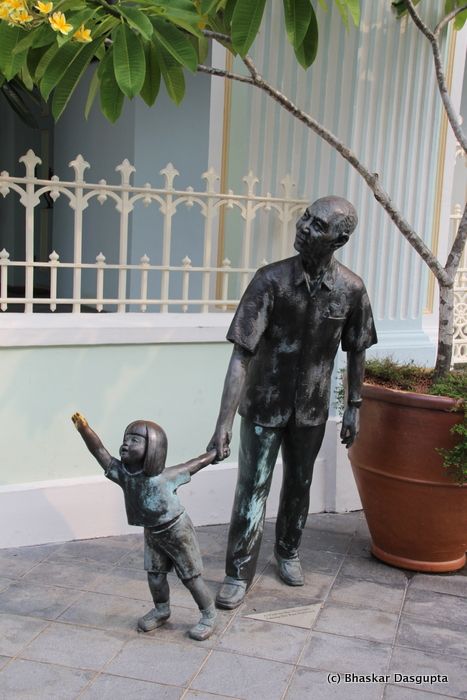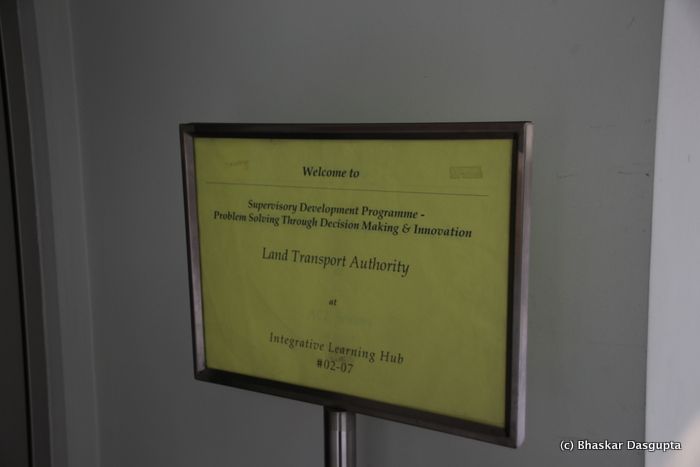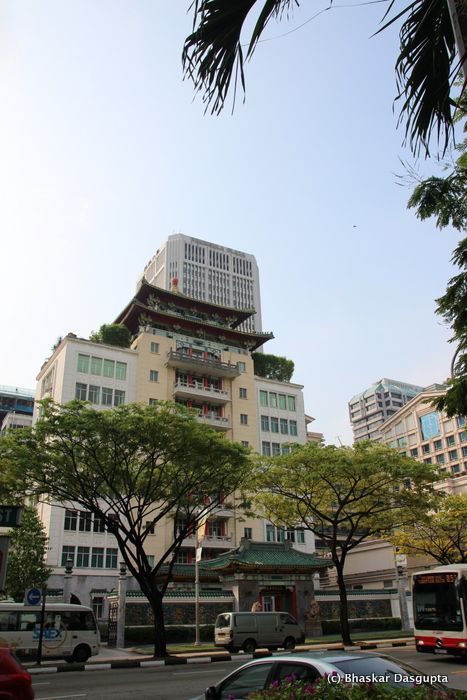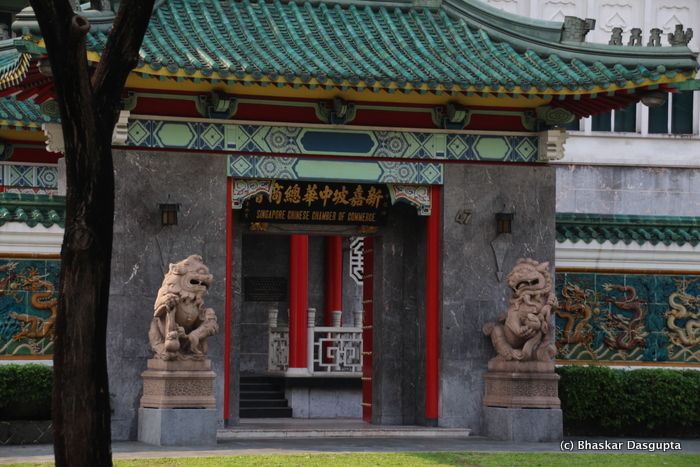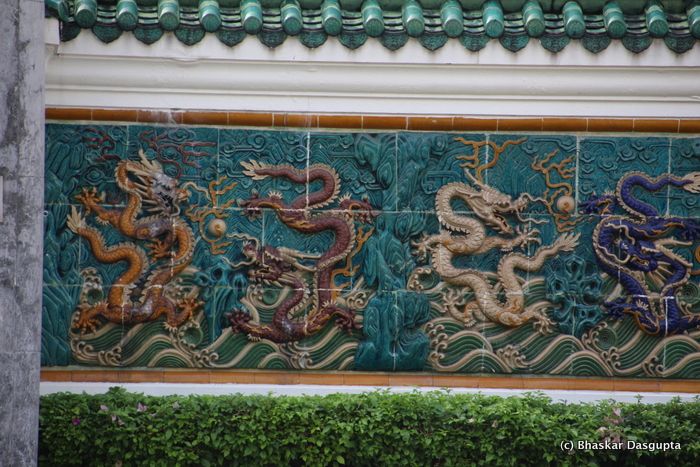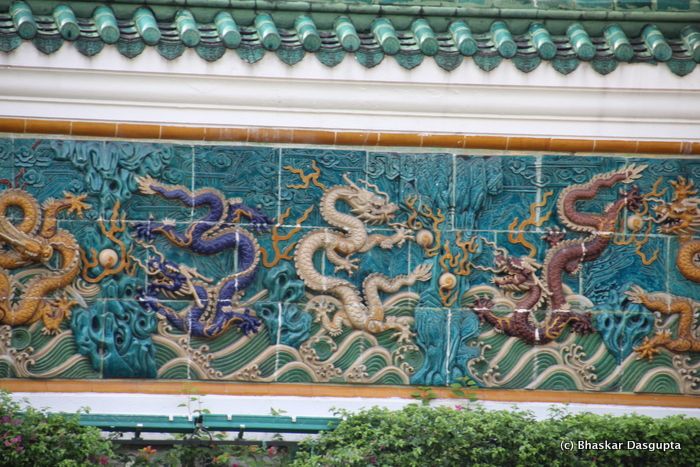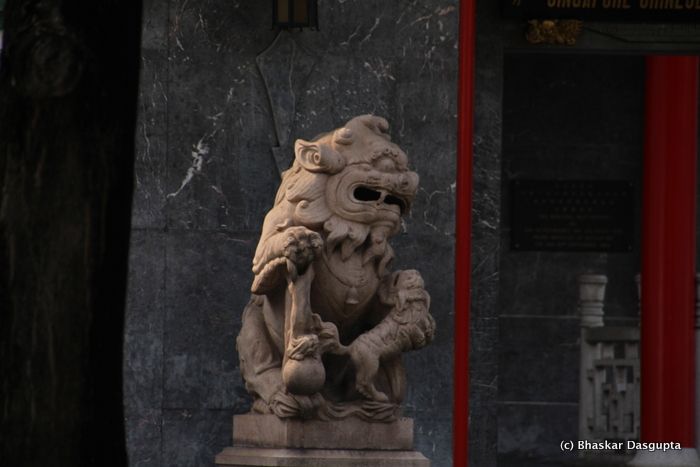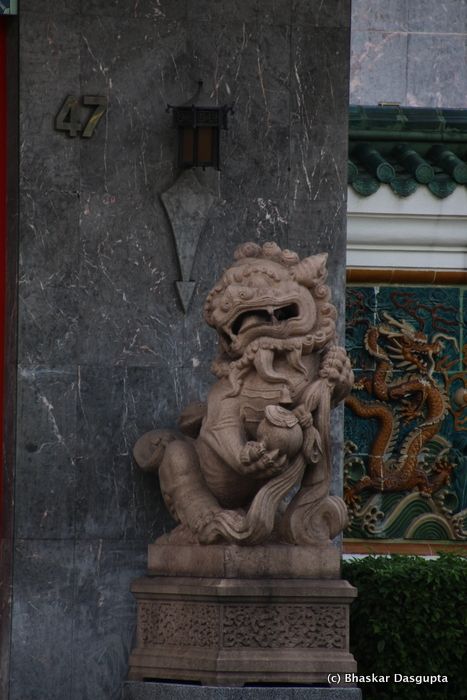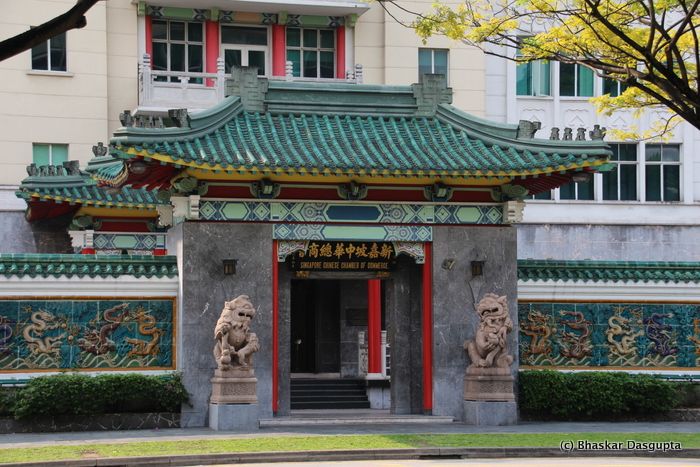 a lovely lovely building with traditional Chinese architecture..
I just love Singapore, I tell you...more coming up soon.