After the trundle around Portland Place and Harley Street, this is the church I saw which is the Holy Trinity Church
The granite facade is quite complex, with these pillars around the base of the spire.


The top end. Looks quite nice, sleek and wonderfully designed, no?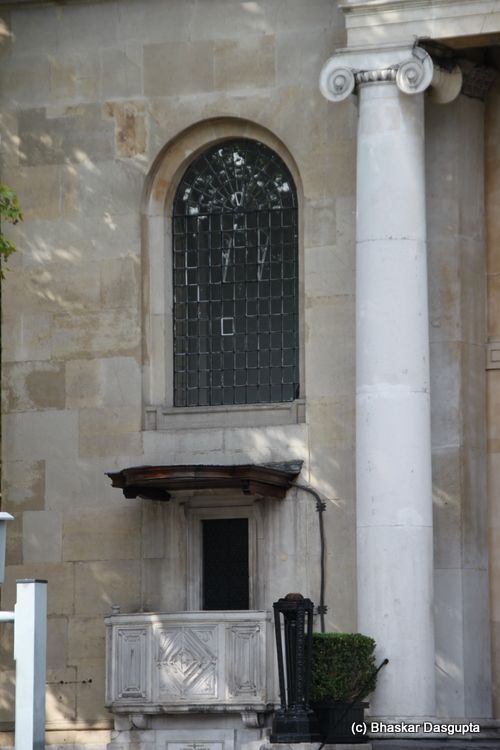 A window on the side, not stained glass.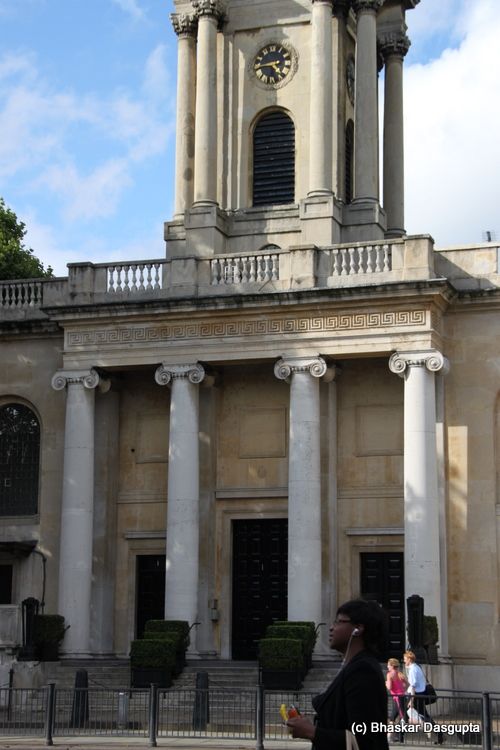 The Corinthian columns add a nice touch.
The church is quite interesting if a bit severe
Moving west, I came across one of the landmarks in this area, the St. Marylebone Parish Church. This church has a long long history stretching back to 1200AD. I wasnt able to get inside, not much time, but here are the views of the outside of this rather imposing church. So you might ask, where does this word Marylebone come from? Well, comes from the original church to St. Mary which was built on the banks of a small stream or "bourne" called as Tybourne or Tyburn. So it was called as St. Mary at the bourne which shortened to Marylebone.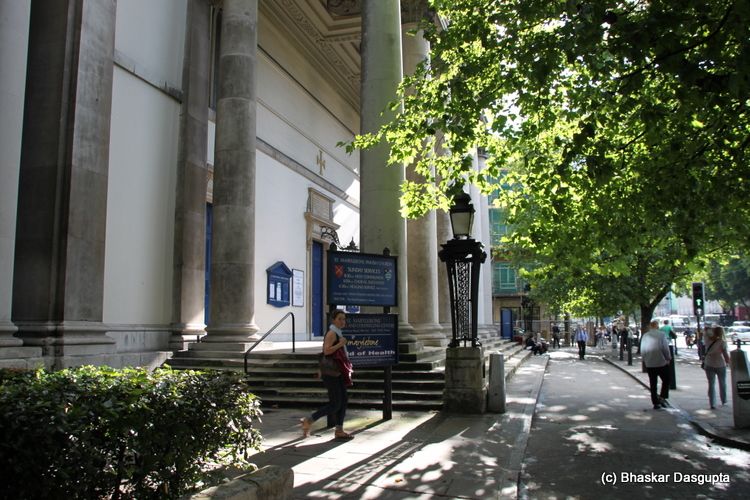 Looking up, its almost as tall as its wide.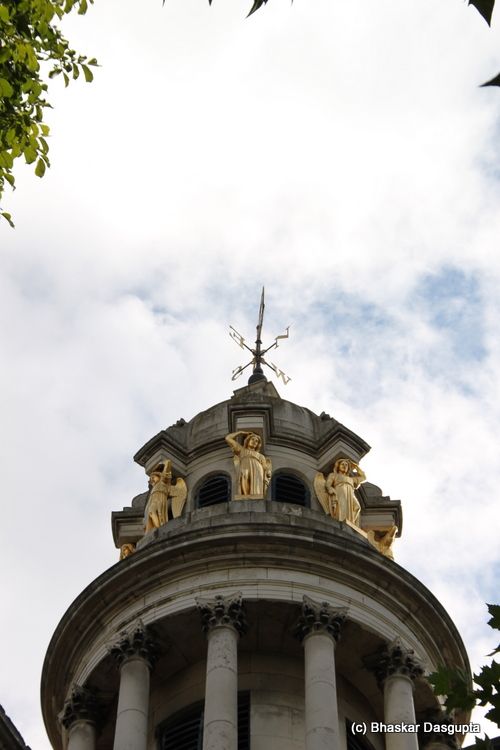 When you move closer, you see these statues on the top.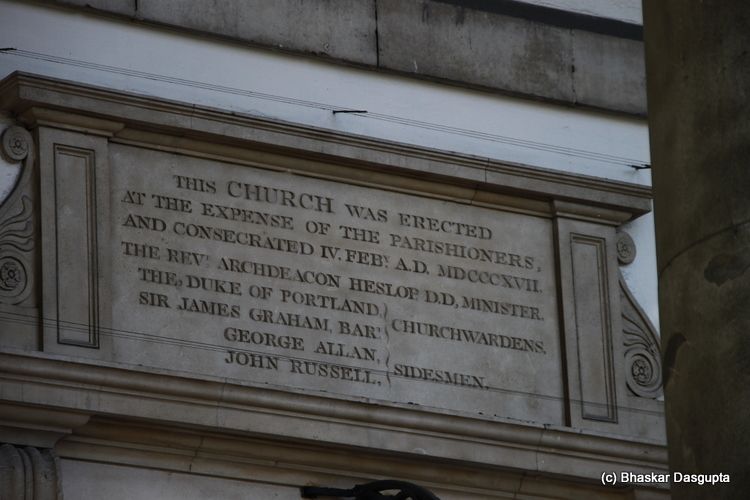 What are sidesmen? People who look after the side? hah, no, not that easy, these are men who are responsible for greeting the congregation, looking after the seating arrangements and taking the collection. Usually they appear from the sides, hence sidesmen.


Very imposing grecian facade, eh?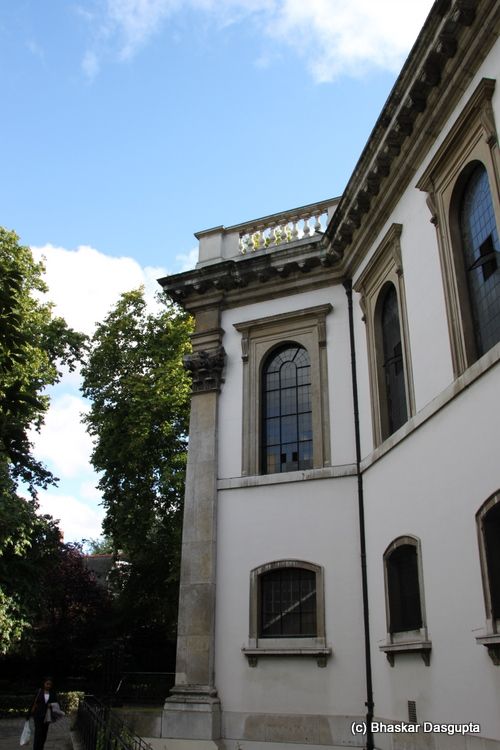 Walking down the side. Interesting angle.


There is a lovely little garden in the back.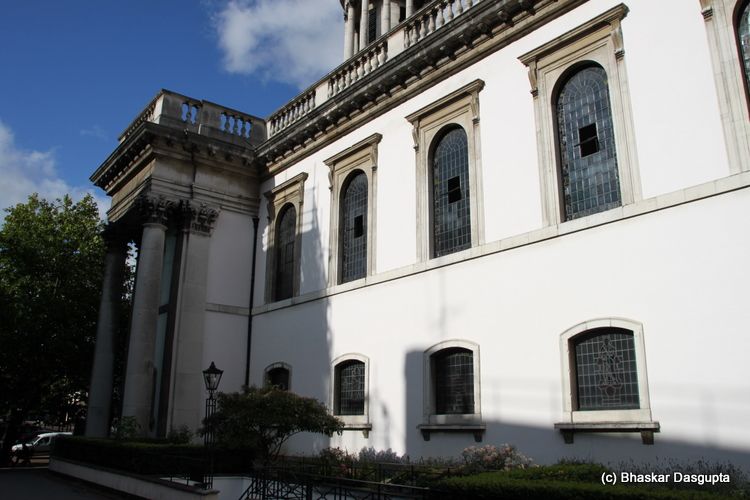 With another entry on the side, how interesting.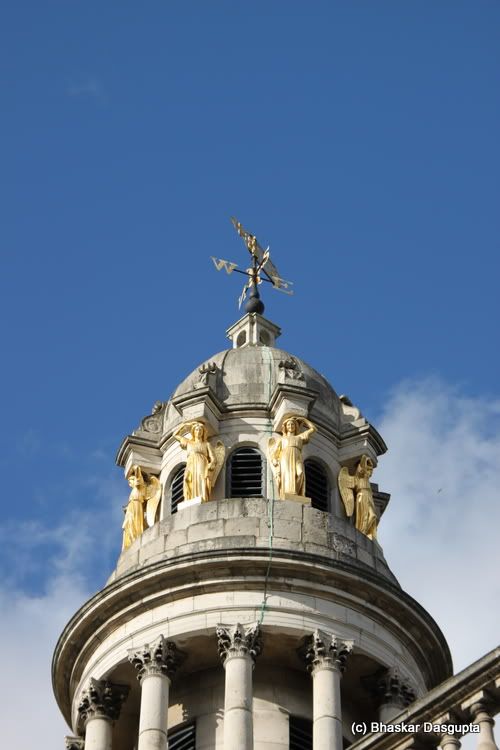 Looking up at the steeple. Some very interesting angels up there, gilded.


The parking lot has some dedicated parking seats available. Hmmm, Black Porshe Boxter, eh?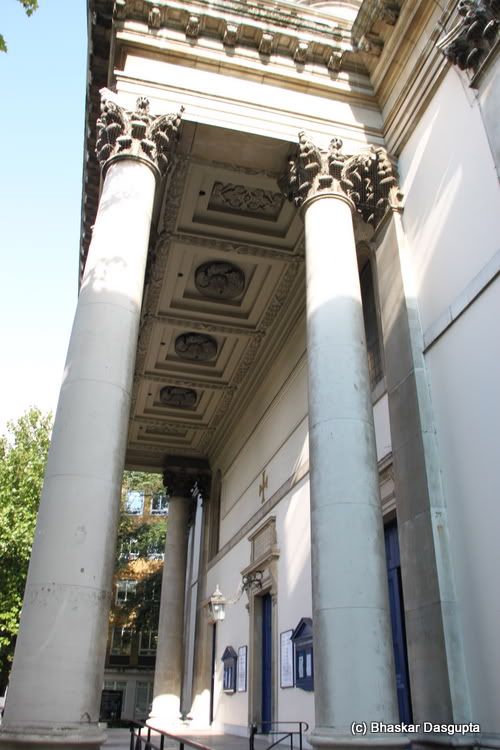 These decals on the roof are covered by these anti pigeon coverings, looks faintly like ceiling fans.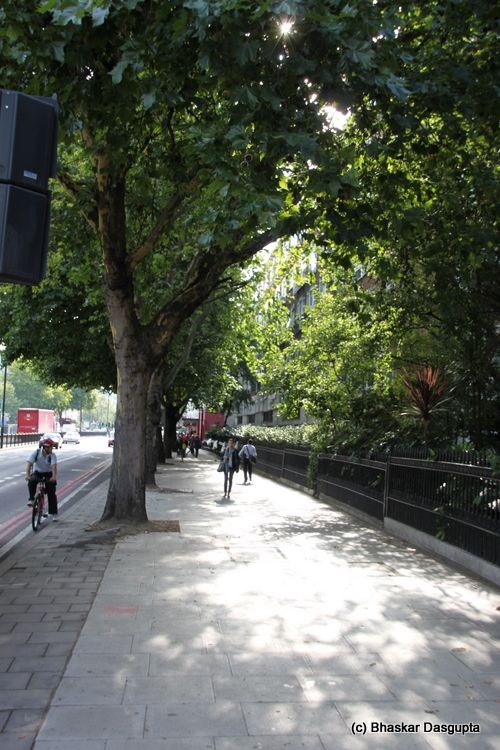 Looking down Marylebone stree.


A closeup of the angels. Hmmm, looks like they are all the same. Slightly different but why are they scratching their heads?





And another plaque on the front.