So I went off to see this exhibition of the bodysnatchers. Photography wasn't allowed so I sneaked in some pics using my little iphone. And it was dark, so apologies for the quality of the photographs.
Here's what Finchley Road looks like on the side, some trees and shrubbery on the side with loads of plastic bags caught up in the branches, looks disgusting.
Anyhow, i reach the museum and get inside.
This is about the bodysnatchers, the people who would steak and snatch bodies from fresh graves and then sell them to the medical schools in the UK for doctors to learn about anatomy..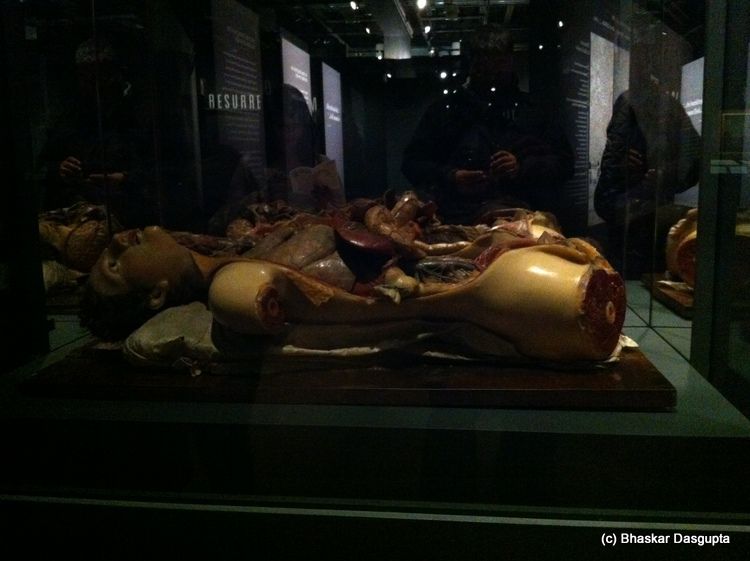 Not for the faint hearted…then again I find it surprising why people get upset with the sight of blood or body parts..
A skeleton which has been operated upon. I've done one of these..its surprising how much force is required to cut open a skull.
Letter dated back to 1778 talking about the difficulty of getting hold of bodies.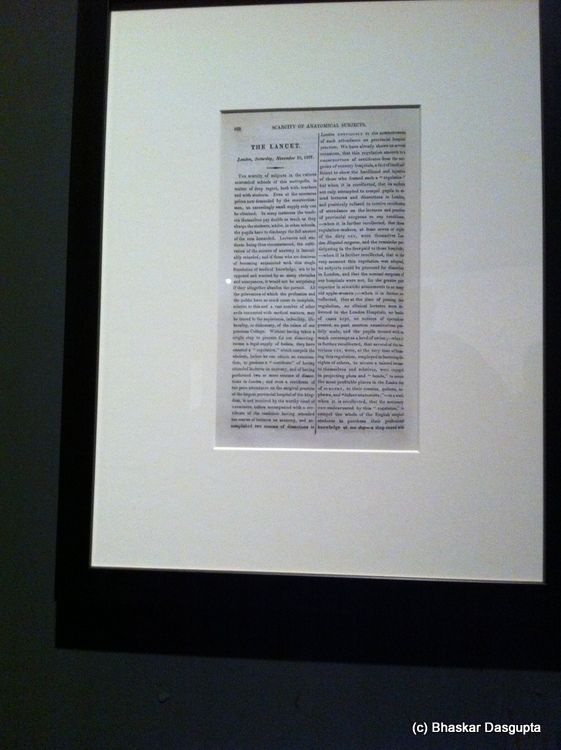 An article in the Lancet talking about the lack of bodies.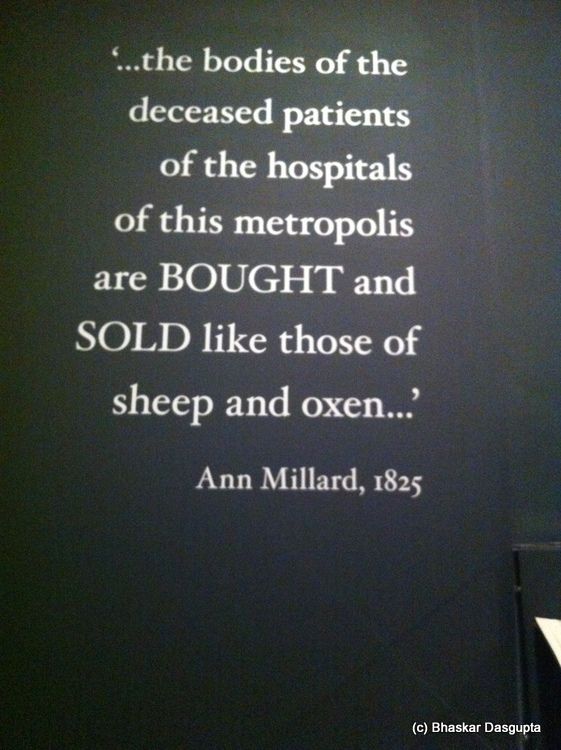 Gosh.
Such an accurate model of a crucified body. You know what really got me? how the little stomach pouch billows out a bit…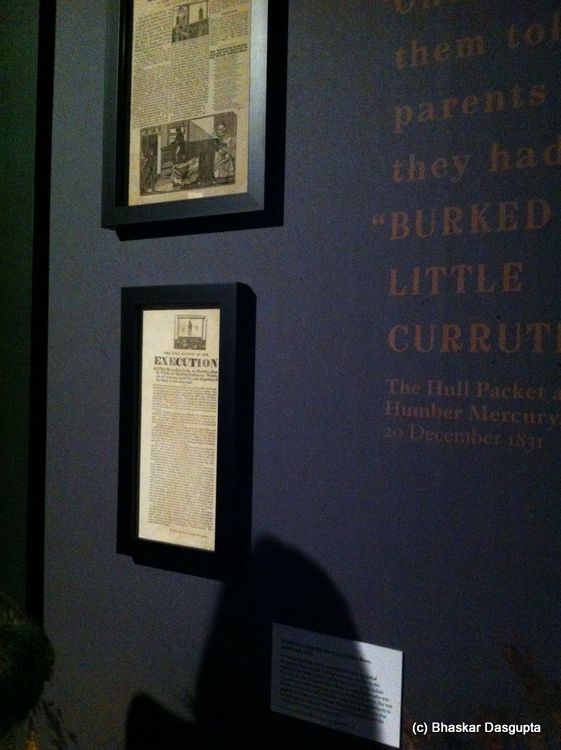 Notice about an execution of a body snatcher.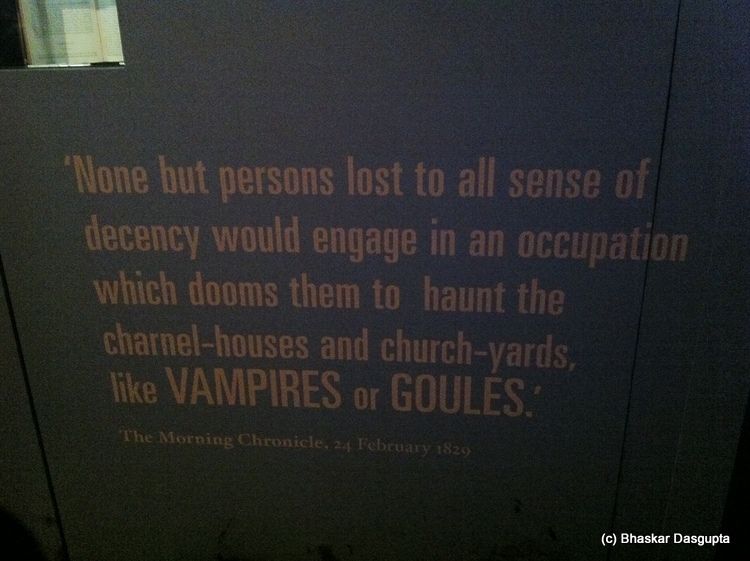 A newspaper report.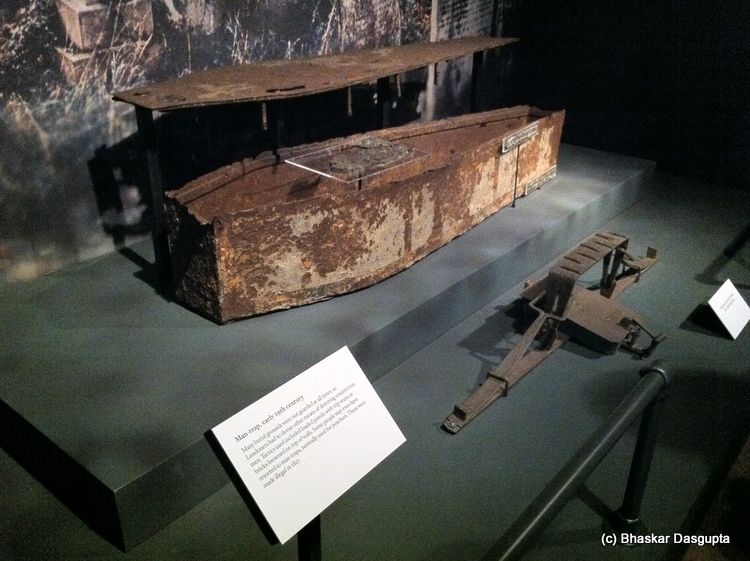 An iron coffin, people started to use these iron coffins to stop their bodies from being stolen. And also man traps…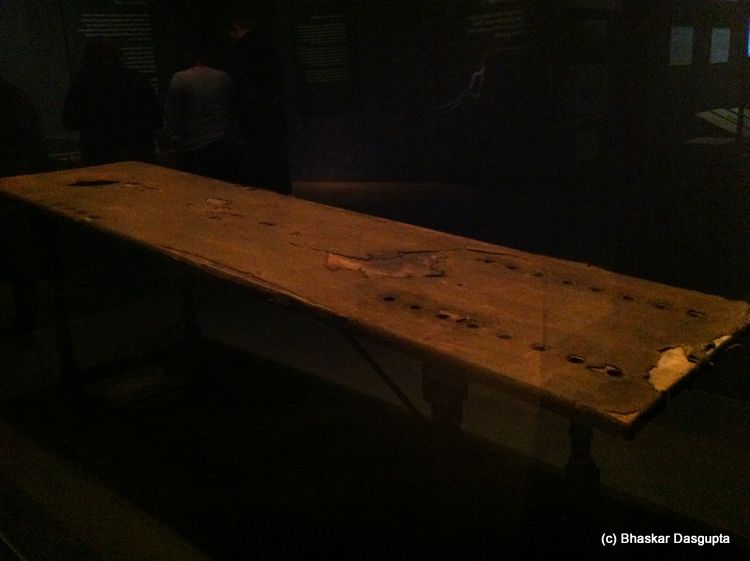 This is a dissection table. 1750-1870. This was actually used to dissect a body. or bodies. It really felt strange. Watching this table. Almost 300 years back a rotting corpse was laid on this table and a surgeon teacher dissected the body while anxious and concentrating students peered over the surgeon to see the results. How extraordinary
A skull which seems to have gone through a bit of a sharp edge
An etching. The Reward of Cruelty. Tom Nero. This shows Tom Nero being dissected…and note the dog with the intestines..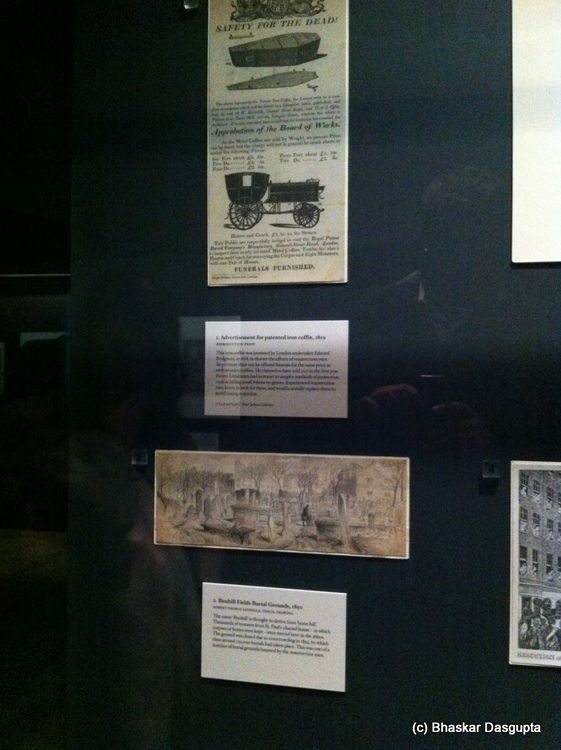 Advertisements for patented Iron Coffins. Can you imagine? wanting to be buried in an iron coffin? Just because you are terrified that your body will be stolen and dissected. Quite an extraordinary feeling.
What the hell? This is a specimen of the brain of William Burke. Who killed to get corpses for the medical school. Why the hell would you want to keep this?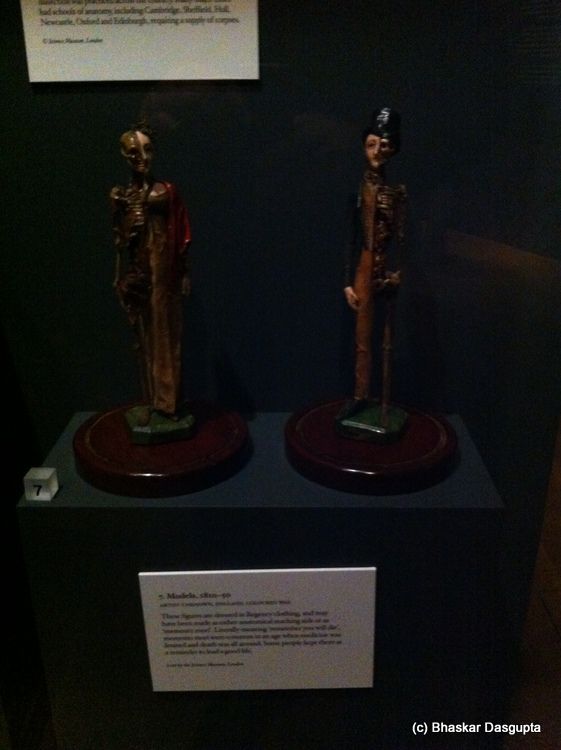 There weren't that many corpses available so guess what? they had to use models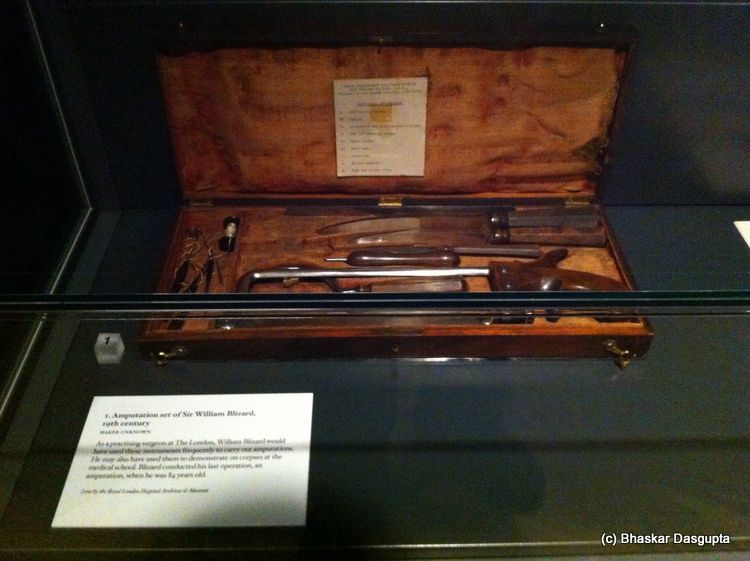 An amputation set, 19th century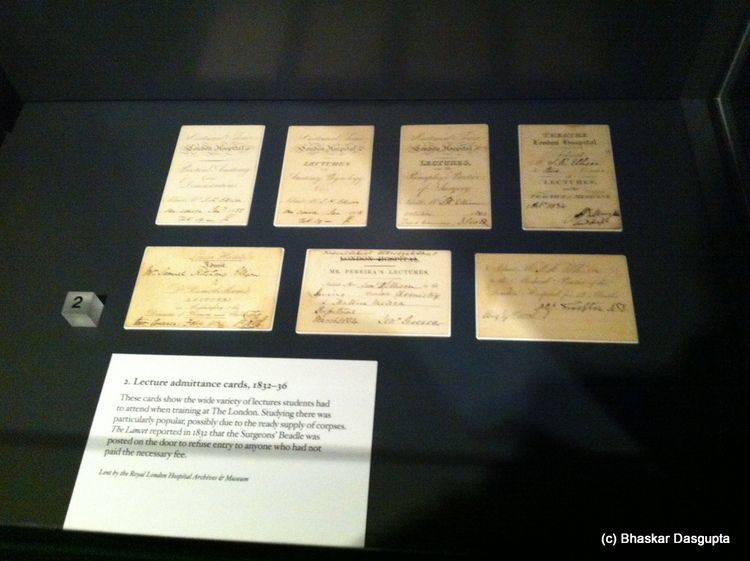 Lecture admission cards, and you had to pay a fee to get in. Simply because corpses were so expensive to get and if you didn't pay a fee, you didn't get in.
This is a skeleton of a boy, which was dissected and preserved, from the mid 19th Century. What an extraordinary sight. The boy died due to natural causes and his parents donated his body to the London Hospital. I found it really sad and really emotional.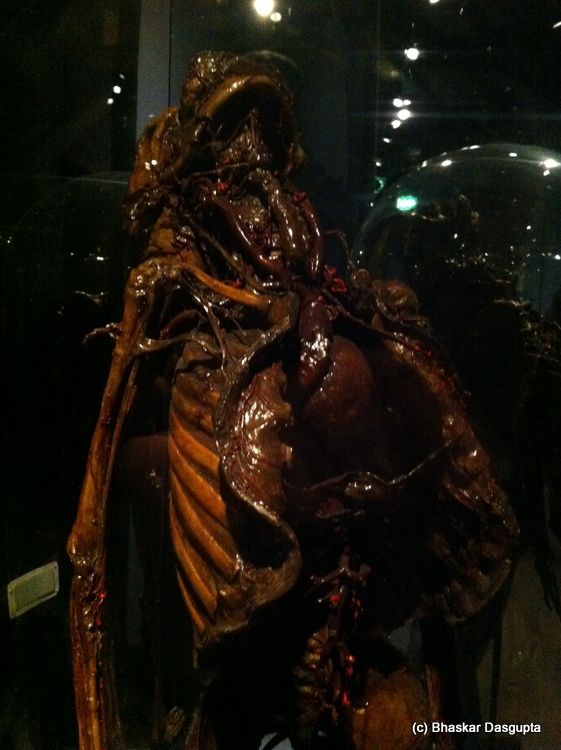 the body was injected with a dye and covered with resin. Sighs. What a tragic state.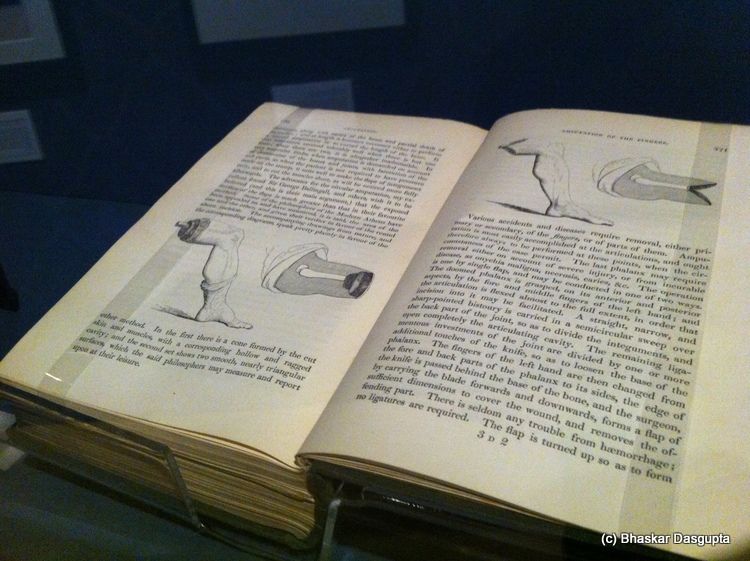 How to amputate..Elements of Surgery, 1840. by Robert Liston.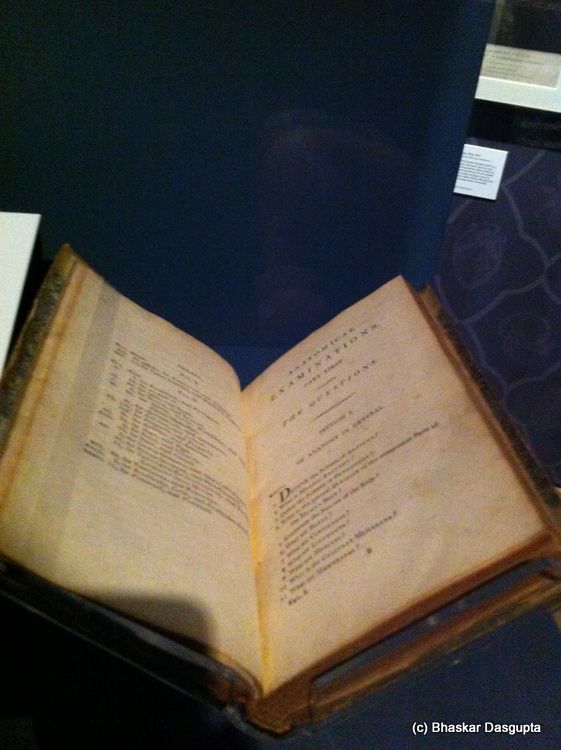 A book on Anatomical Examinations.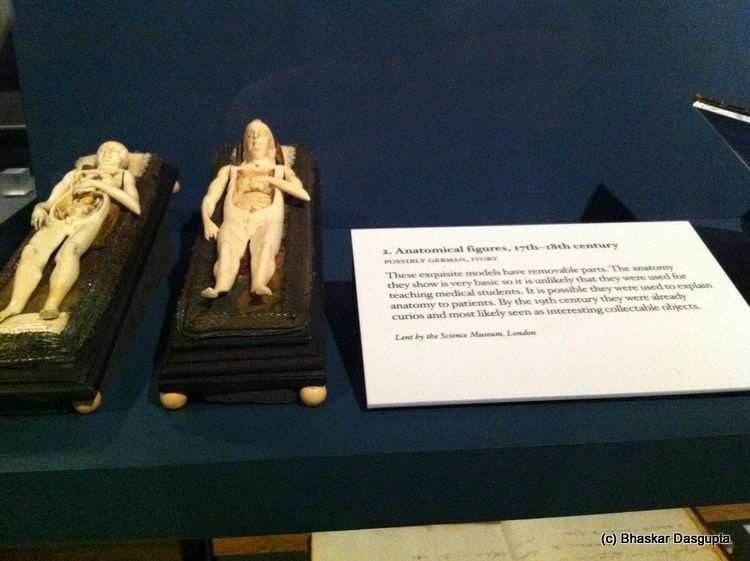 More anatomical figures, but this was used to explain anatomy to patients rather than the doctors.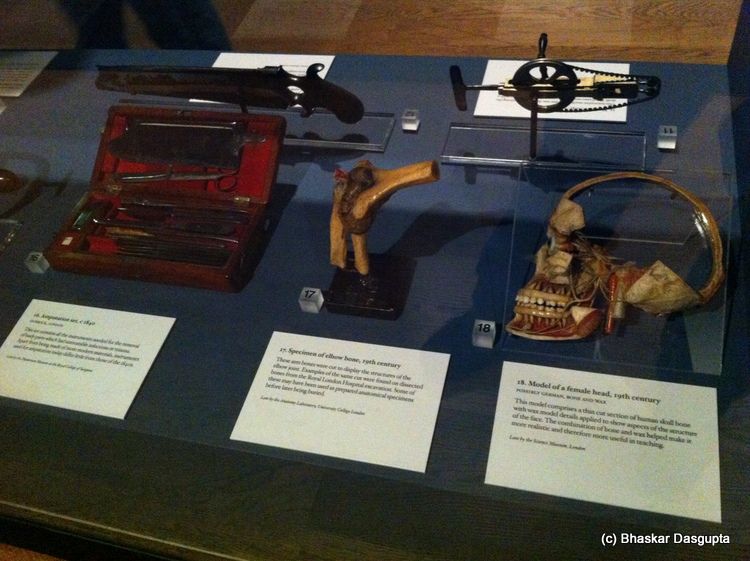 More scary stuff.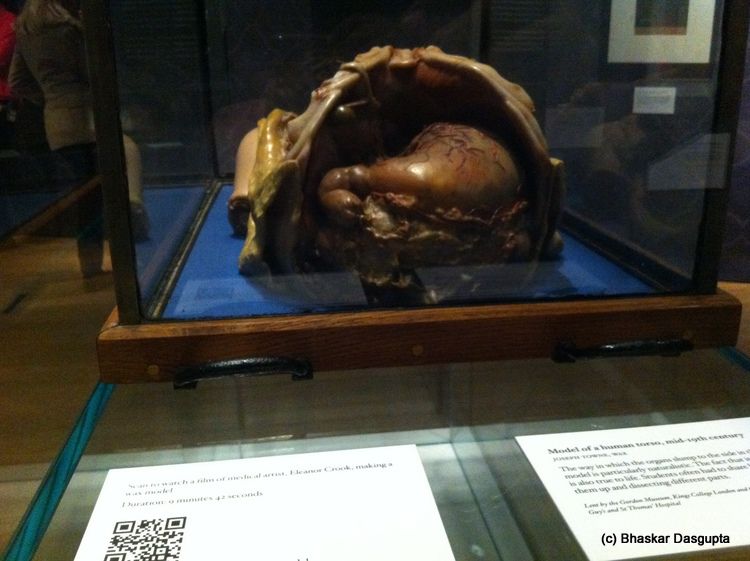 Stomach?
Hmmmm, what's going on?
Fractures getting repaired and bits and bobs.
the display units have these mirrors on top so that you can see properly
Some pretty views…of how trepanning happened?
More evidence that people got something strange in their heads
A view of a lecture theatre
they did it to a turtle as well!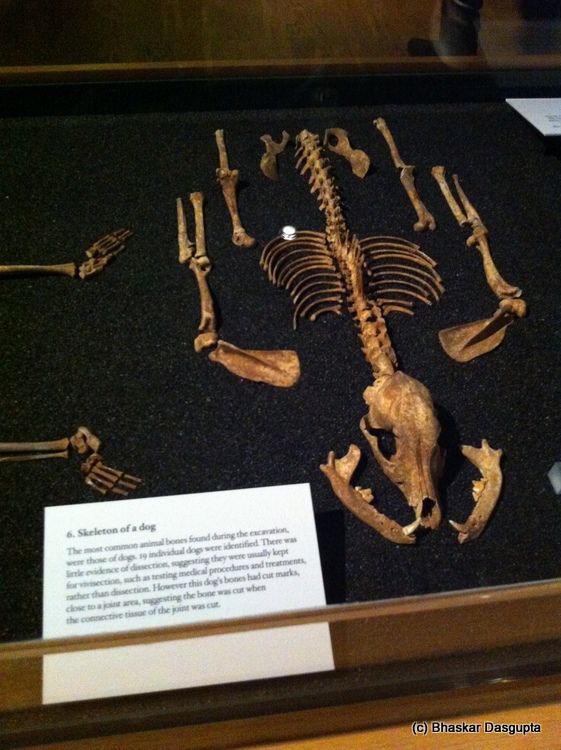 And of a dog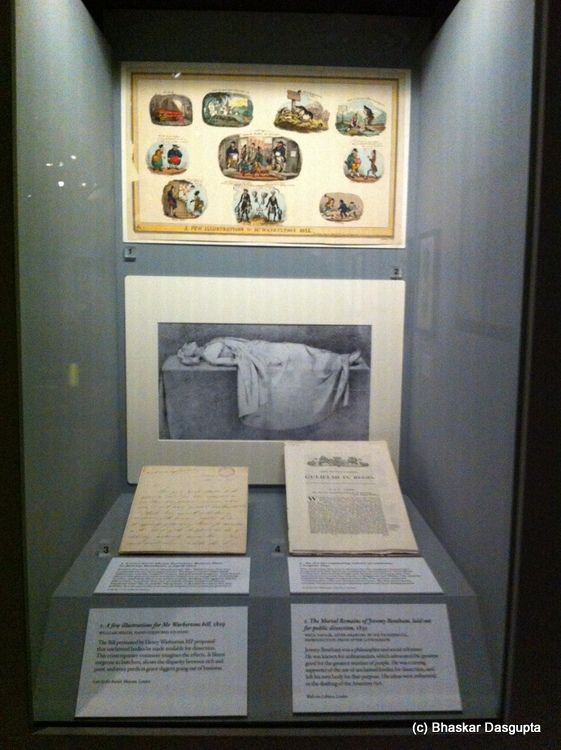 This is a lithograph of the Mortal Remains of Jeremy Bentham laid out for public dissection in 1832. He left his body for that purpose. Like our family tradition.
A nice note about the Anatomy Act.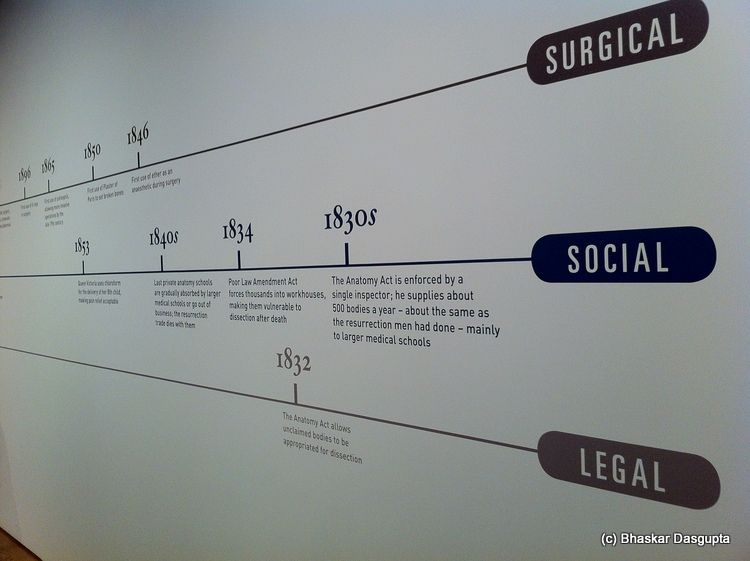 A nice little timeline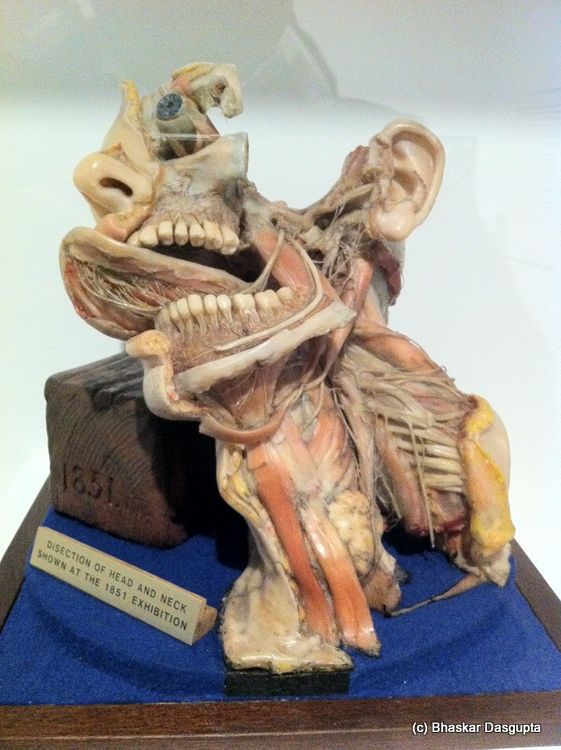 A wax model created for the Great Exhibition, 1851..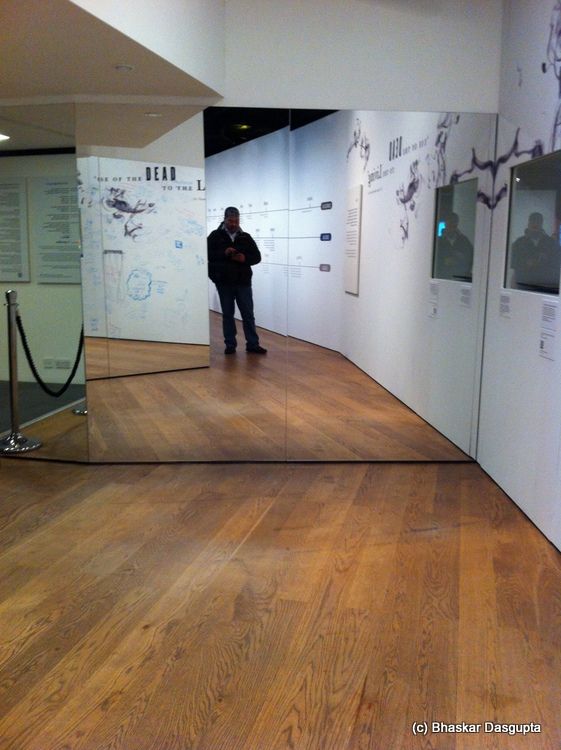 Here's another body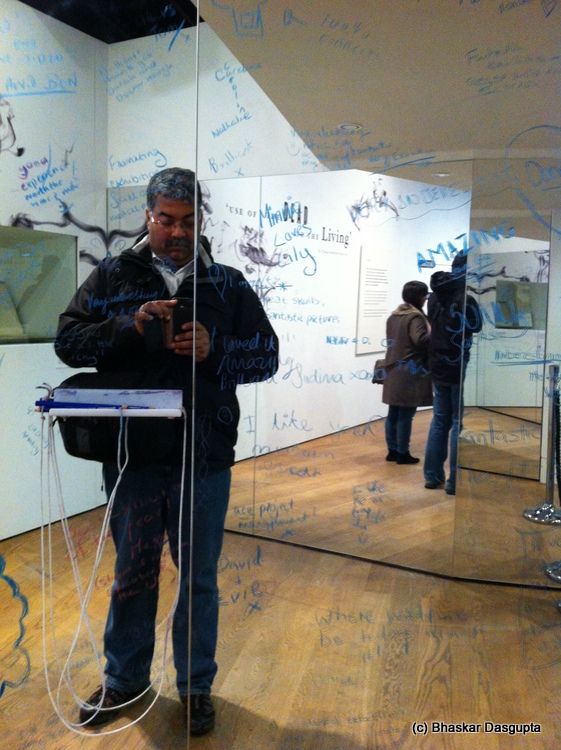 And you could write on this mirrored wall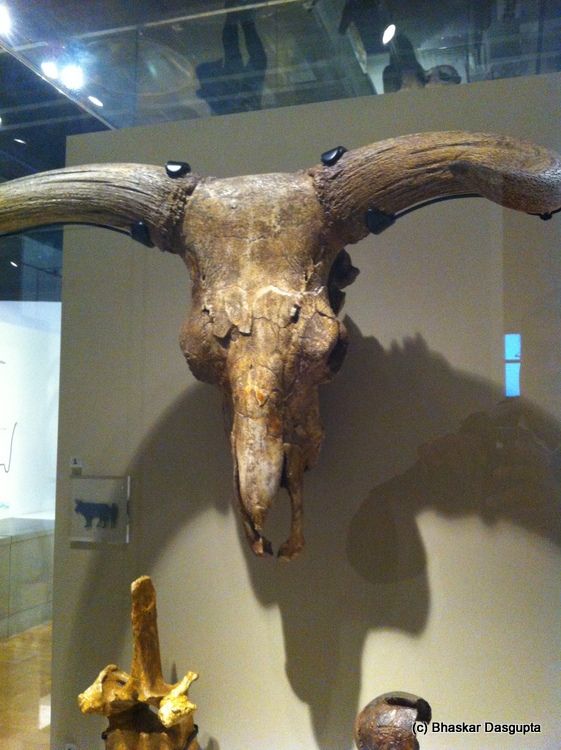 Horny…heh.
fascinating.
Did I tell you that we have a family tradition of donating our bodies to science? I am so proud of my uncle who started the process, now my parents have willed it so and I carry around a donor card. Most excellent….can you imagine some religions are against this? crazy…