So this is the Bodhisattva Tara.
She is primarily worshipped across the Buddhist world as the deity for work and achievements.
Such a serene expression…she was made in bronze with gilding on her in the 8th century AD in Sri Lanka.
this is usually the pose of the hand which holds a lotus.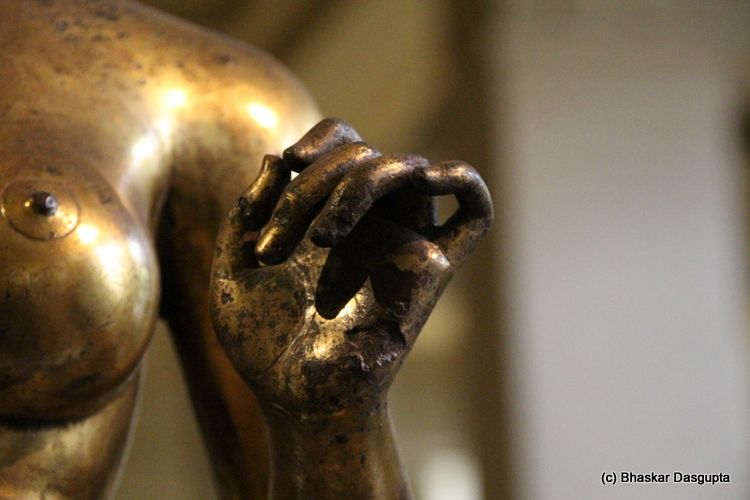 the other hand holds a pose which means charity or gift giving. What extraordinary grace in the fingers.
Look at that face, despite the damage, she looks amazingly serene and peaceful.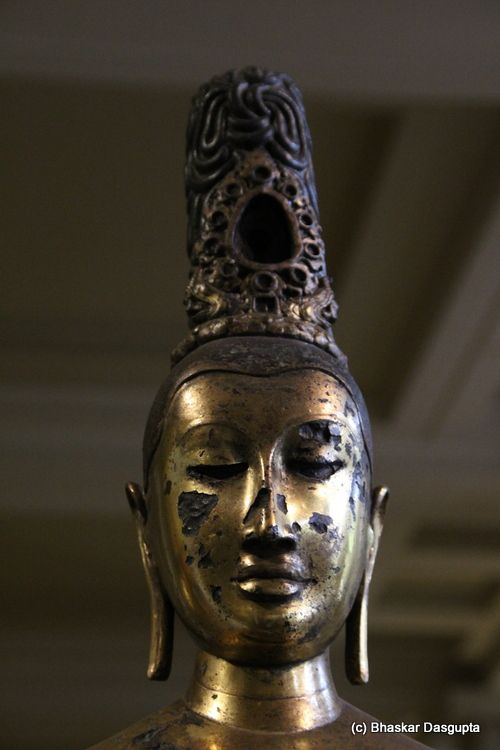 I couldnt find any description of the head-dress but the caption says that the niche in the head dress would have contained a little figure of Dhyani Buddha.
the feet have been in the wars unfortunately.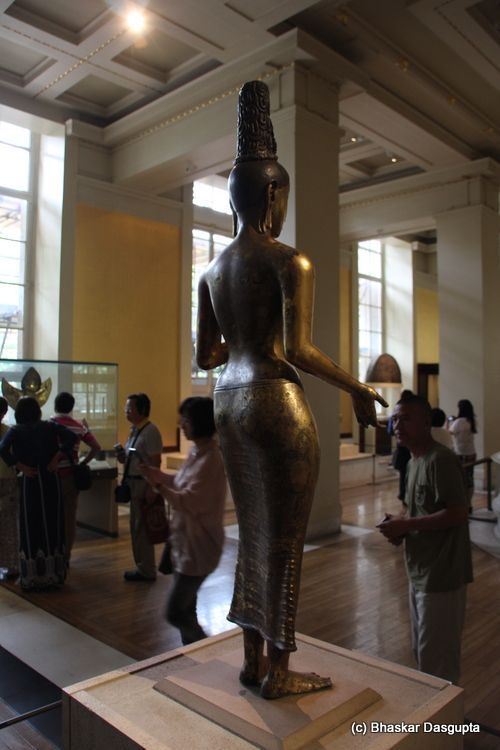 And the view from the back, beautifully created, so peaceful and serene.