One of the joys of perambulating in the British Museum is to observe old writing. Here are some of the lovely pieces I love..
Now this is a library that one would love to inhabit. The room just smells of old books and bees wax and learning and knowledge and leather..
And then in the upper floors of Roman Britain, you can see letters written on wooden tablets. Vindolanda Tablets.
Ancient Egyptians scratching away….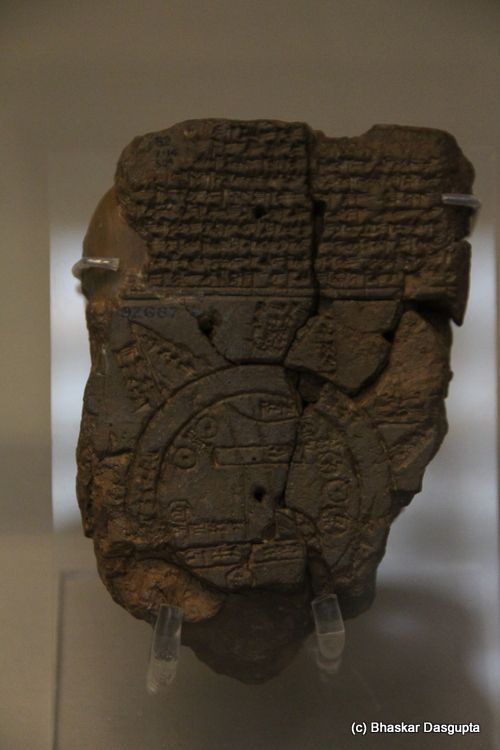 And one of the oldest maps of the world, showing Babylon in the centre of the river Euphrates, with the world around it surrounded by a ring of water. 700-500 BC.
Autobiography of King Ashurbanipal
a hymn to Ishtar, an older Rosetta stone if you will. each line is written in Sumerian and then translated into Akkadian. wonderful.
A letter to King Ashurbanipal written by Urad Gula who is out of favour and is requesting to be reinstated…
Librarian progress…So this is a report on the progress made by the Babylonian Scribes on copying texts for the royal library
this is the famous Gilgamesh Epic tablet…
The clay cylinder of Nabonidus from 555-540 BC. Talks about temple reconstruction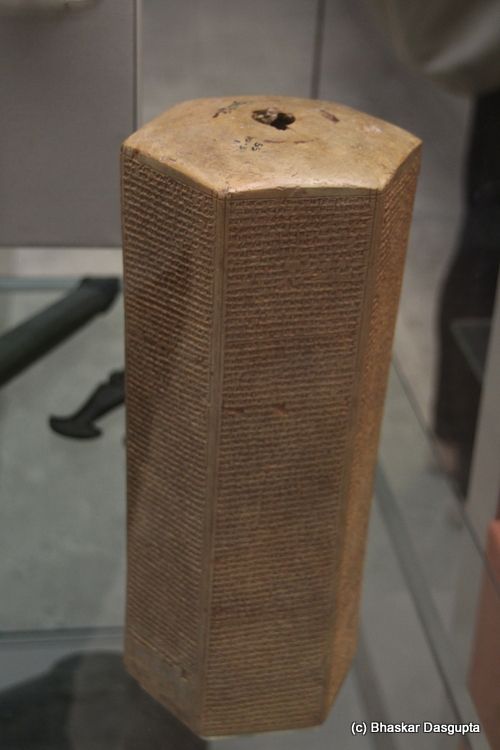 So Sennacherib was an amazing king and this talks about how he became the king in 705 BC and ends in 701 when he receives tribute from Hezekiah, King of Judah. Just read and studied this recently and to physically see the proof was exquisite.
this was a jar stopper, certified by 2 officials, you can see their finger and thumb impressions on the top..from Jemdet Nasr Period, 3000-2900 BC…
And this is a 5 day ration list, same period, same place…some kind of a contract for workmen?
A book-keeping tablet..exquisite.