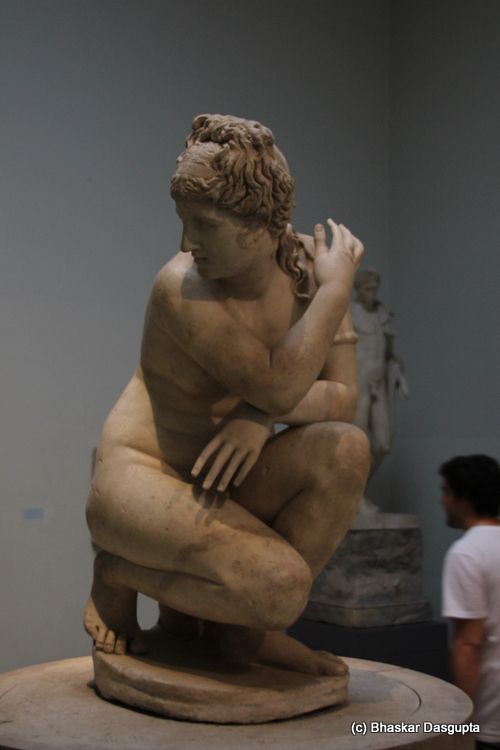 So this is the story of the Goddess Venus who is surprised by somebody whilst she is taking a bath.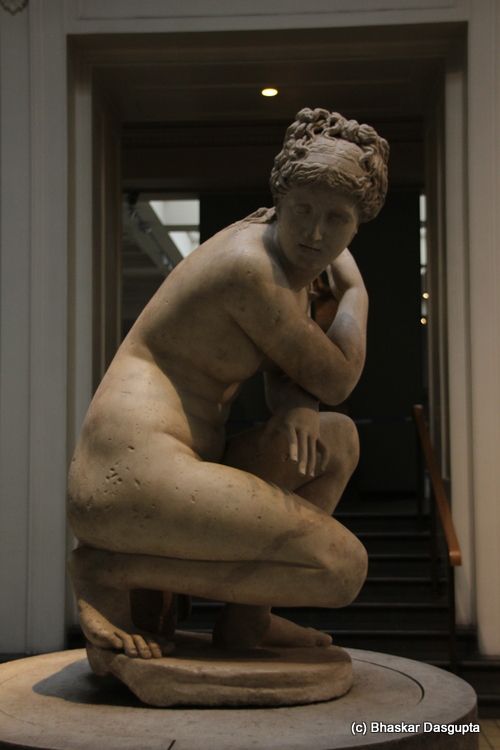 This is a popular subject with Green Sculptors was designed for you to walk around to admire her, each angle will give you a different perspective without revealing anything.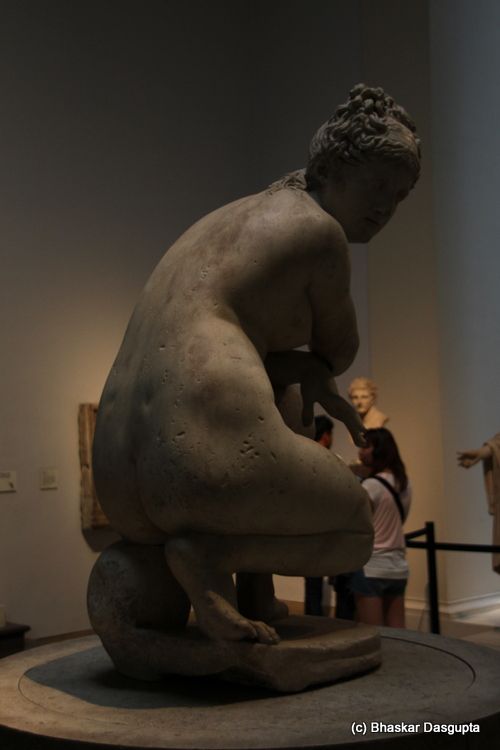 What I really like about this is how the sculpture shows a mature woman, with lumps and bumps and all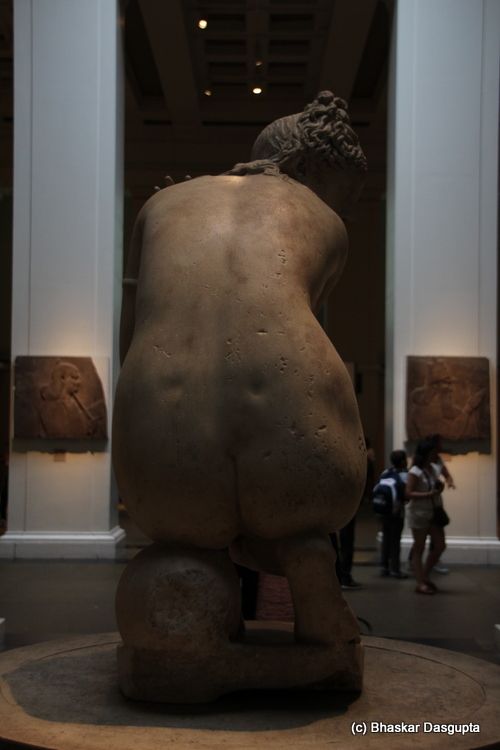 The dimples on her back are exquisite. I love that area, and its surprisingly ignored by so many women. Its a truly lovely attractive and amazing place…
the slight bulge of the tummy and the beginning of the muffin top is so cute while she crouches on the water jar under her left bum cheek.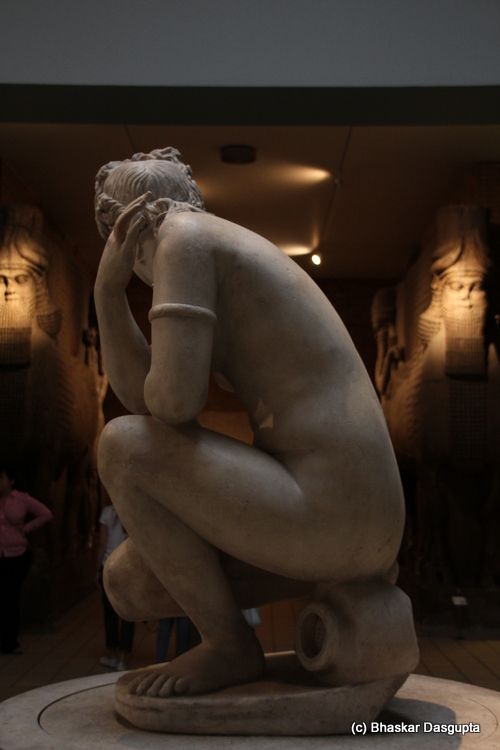 She wears an arm ornament but nothing else. Flanked by the remote two giant statues from Persia
the sculptor has caught the fact that the toes will spread wide to balance and the splayed fingers showing shock and surprise is quite amazing.
And then the frontal view, seeing the piled up hair..beautiful indeed..