This was a strange sculpture. In bronze even.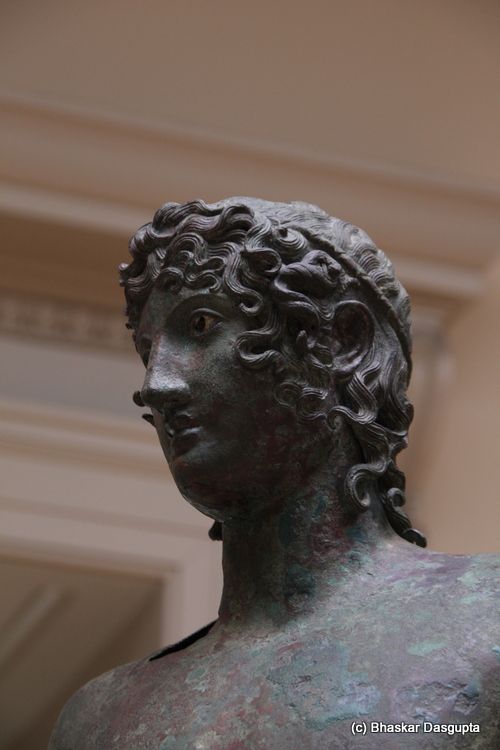 Apparently these bronze statues were very common in Ancient Greece and Rome, placed in public places, but all were melted down for re-use for other things like other statues, or implements or making other alloys.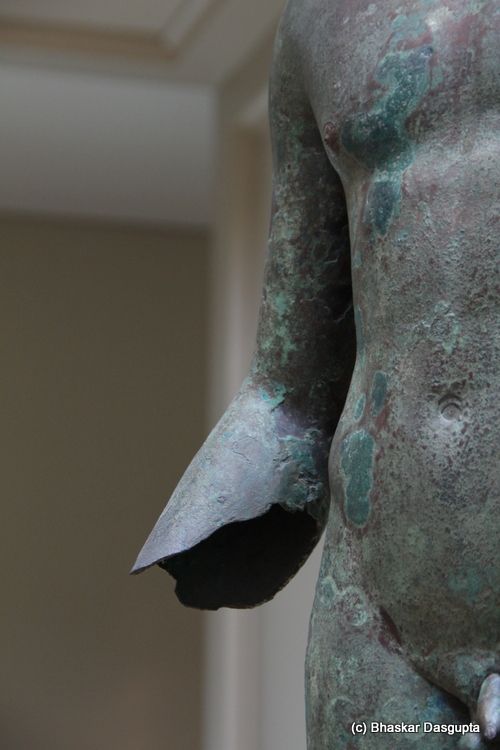 this statue was found in Egypt.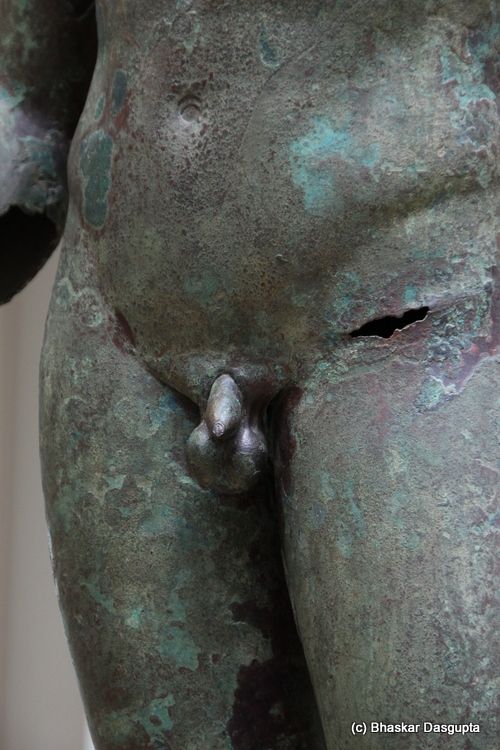 but the quality of the work is amazing. Hard to think this was made in the 1st century BCE.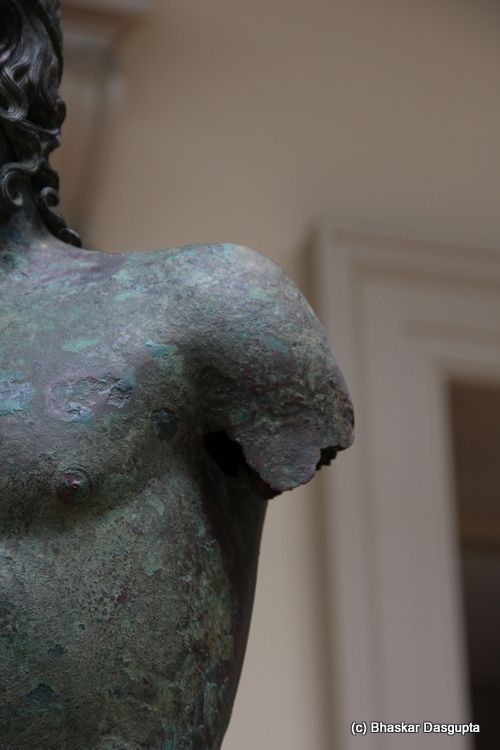 The nipples are inlaid with copper.
the eyes are silvered and inlaid with glass or precious stone.
the quality is truly amazing.
fascinating study.