this is such a wonderful piece of machinery. Some fascinating aspects from the little blurb. This was made in 1589. Every hour it plays Our Father written by Martin Luther.
Top layer has Christ and Death striking the hour
Then 4 ages of man striking the quarter hours
then Madonna and Child have angels gambolling around them and finally a carousel shows the days of the week.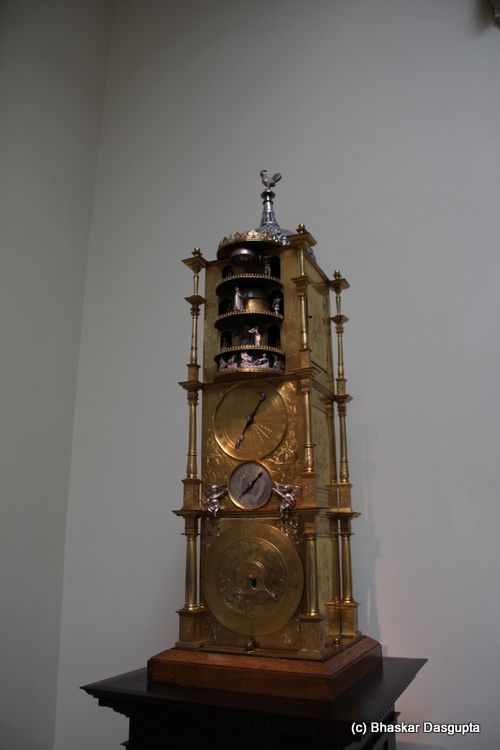 three dials on the front, top is a 24 hour dial, then middle dial is quarter hour and minutes while the lower one is an annual calendar for saint's days and feast days. This is absolutely brilliant, the workmanship is extraordinary. and that's only on the front, imagine the inside…
watch the rest of the photographs and admire.