this was a beautiful sculpture of Surya, dated to the 13th Century, from Konark, Orissa in India. This black stone is very commonly found in Indian statues. Marble is relatively new and not that frequently used. I guess this basalt stone was much more common and transportation problems would cause issues.
anyhoo, its an extraordinary intricate piece, full of symbols and little figurines.
Girls playing a variety of instruments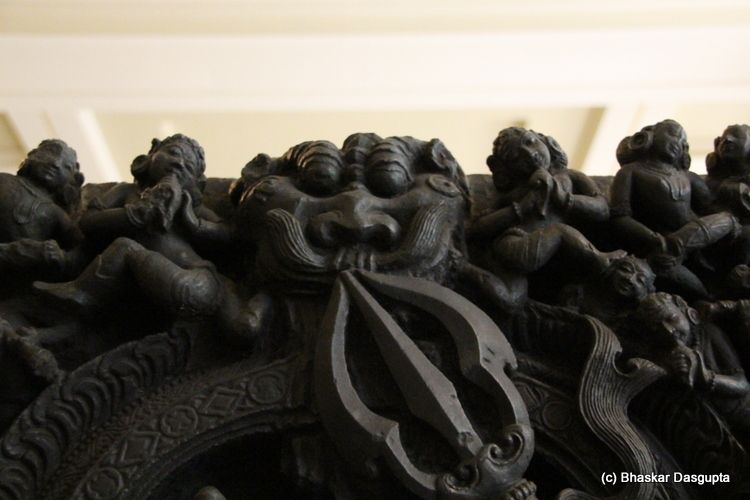 some rather nasty looking eyes stare at you over the point of the trident
similar figurines on the other side.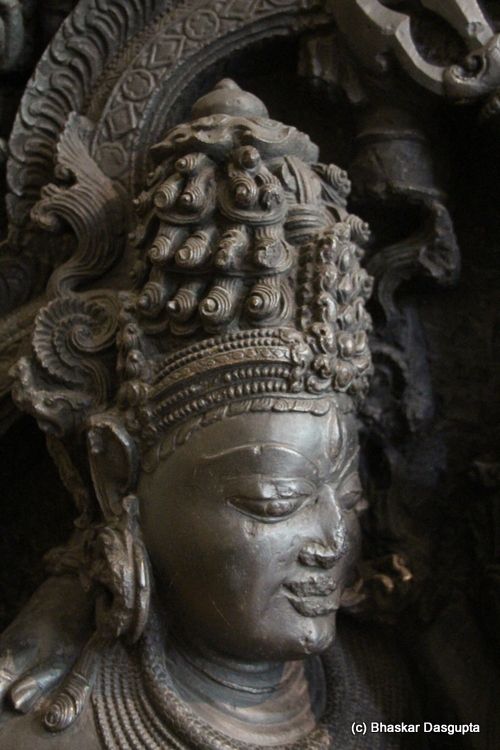 Now there is a rich sensual face.
Milady doesnt look too bad either
Looks like this should be on a temple as part of a temple facade or a lintel as the status is based off several layers and will merge into surrounding panels as well. Beautiful indeed. Gleams with an ancient patina, undimmed down the ages.