The Courtland Galley has a tiny reception. One goes off into a small room on the right or heads up the stairs. But in this tiny space are three statues, two of which are of Centaurs. Centaurs are half man and half horse, relate to my sun sign and are well known to be very ill mannered, are usually drunk and love parties. See why I like them? These are known as the Furietti Centaurs, namely Chiron and Pholus. Yes, that Chiron. Both were well known for their hospitality.
But I came down from the top so the first thing I saw was this. The glass box in the background is the entrance to the gallery.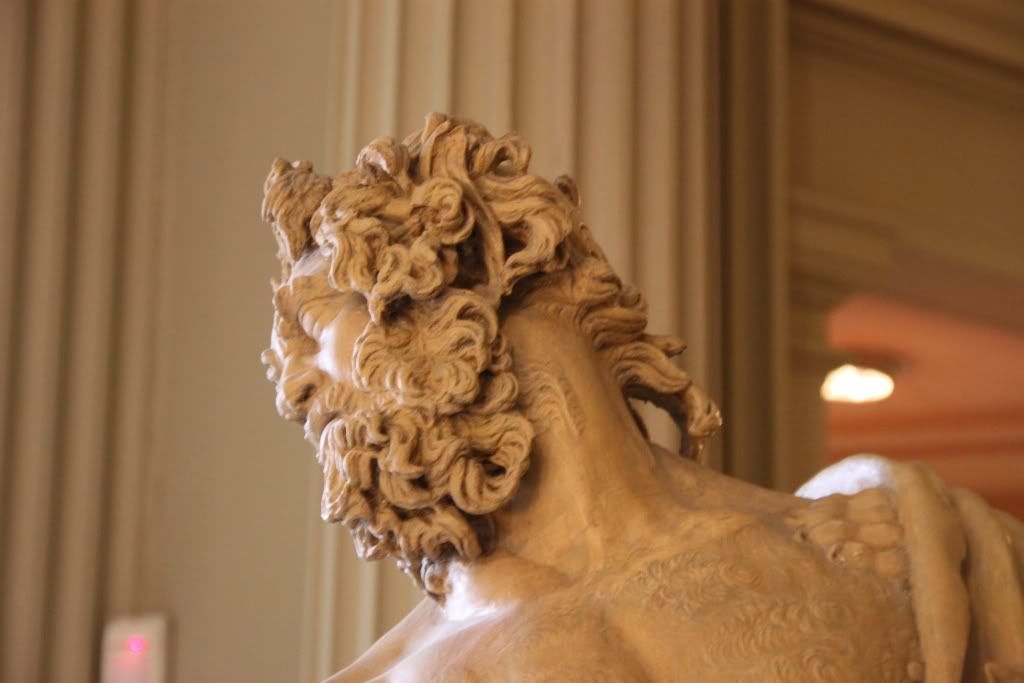 Finely carved wild hair with a tense neck. You can also see the chest hair carved into the pectoral muscles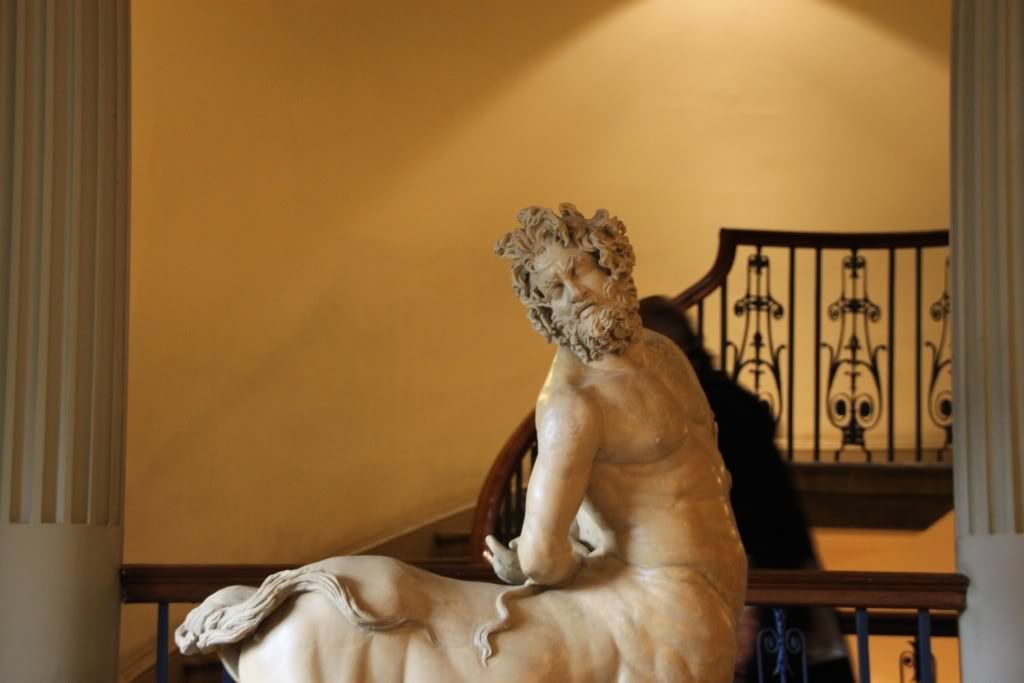 You can see the tension in the entire body.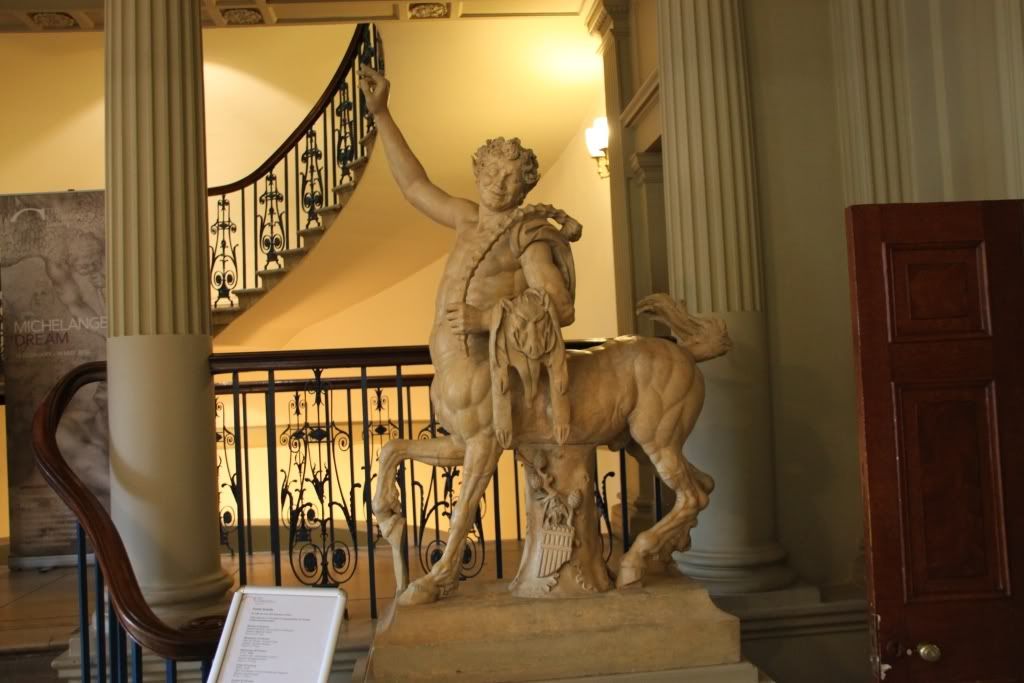 This is the other centaur on the right hand side.


I am pretty sure he is drunk, that silly grin cant really be anything else. In fact, he looks like he is carrying a wine skin over his shoulder but it actually is a kind of a club, lol.


A full frontal shot, pretty well muscled. And incidentally, if you were wondering about the genitals, well, here's your answer.


A view from the back, very impressive carving, one has to admit.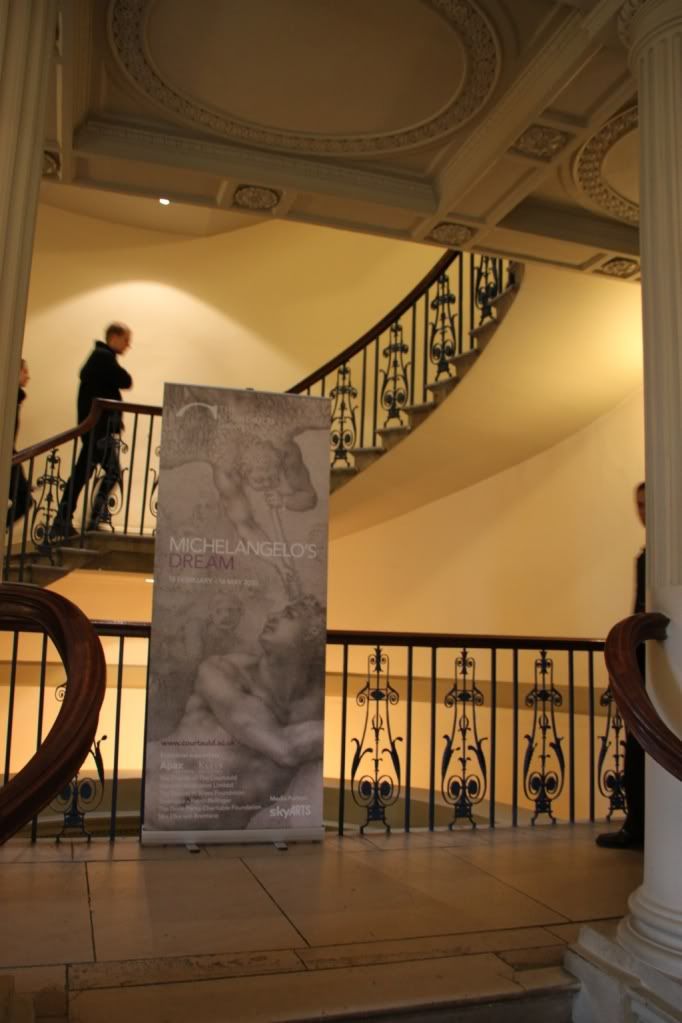 The staircase up to the upper floors, with the poster for the Michelangelo Dream show. Full slide show here.