Some random images that I took on a Saturday evening while I was standing outside while Diya was on her bike.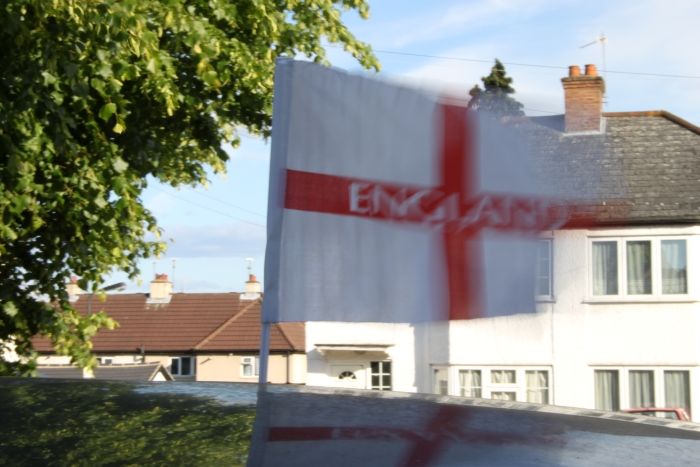 We have the English Flag on the car, come on England :), world cup here we come :)
We are still on the training wheels, but I think she is making good progress, another month or so and I can take them off. But the surprising thing is how many kids ride bikes without wearing helmets. Well, each to their own I guess.