Now that the weather is just tickety boo, i usually try to have my breakfast out in the garden at around 5:30 or so. Here is something that I spotted.
I am sure you can see it now.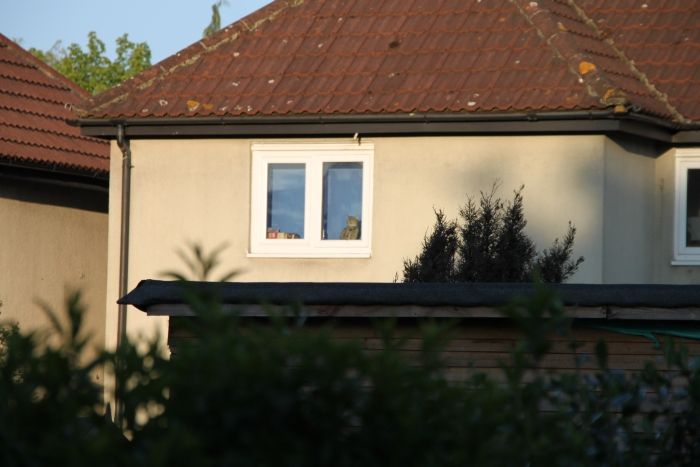 Now?
There you are, sunning itself on the inside windowsill and for a moment I thought it was a statue..