Gambier Parry spent quite a lot of time collecting these amazing pieces. These are brassware inlaid with gold and silver, made in various Middle Eastern Countries between 1200 and 1500 AD. As usual, I am not showing all the items that I photographed in this essay, for the full list in bigger resolution, please see the full slide show.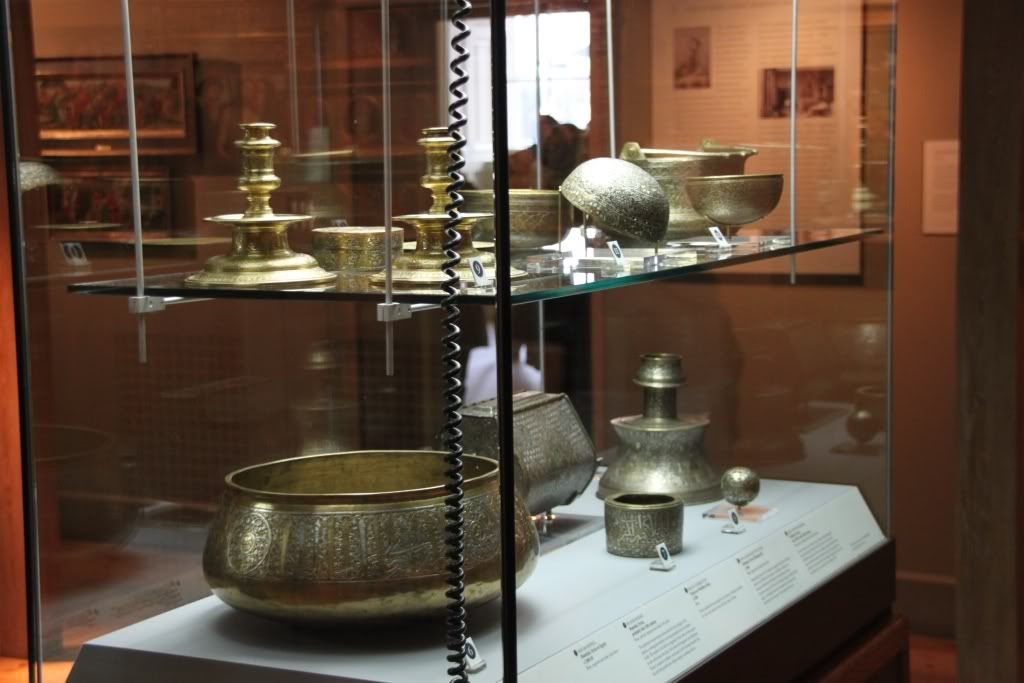 Small display case. These pieces are a combination of products made for export to Europe (top shelf) and for domestic use (bottom shelf).
A candlestick holder from Turkey, late 13th century, bronze, engraved and inlaid with silver.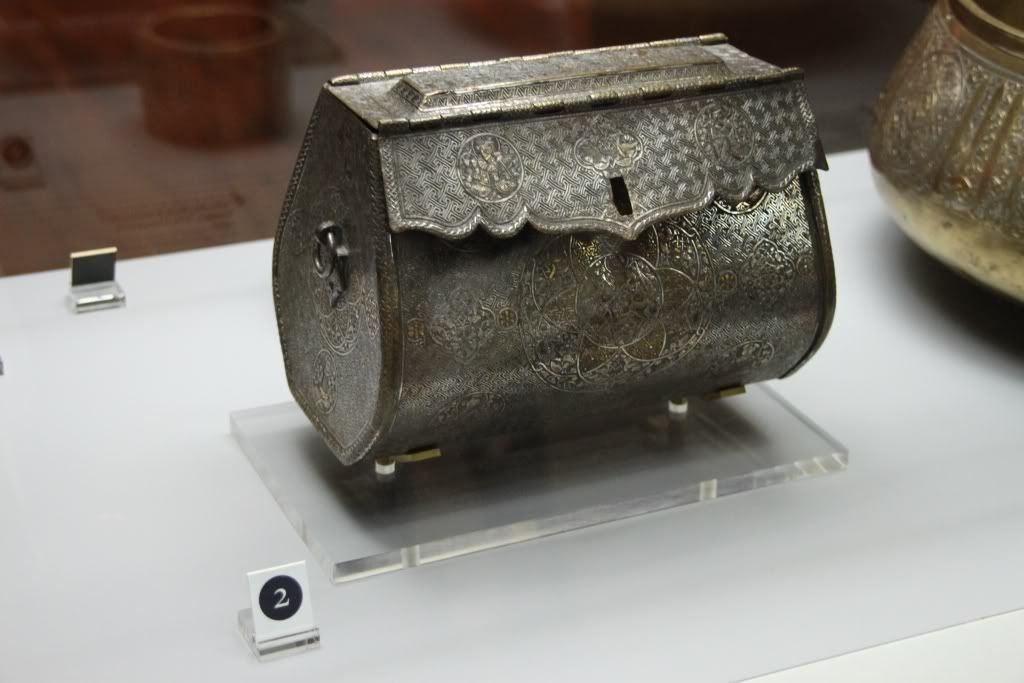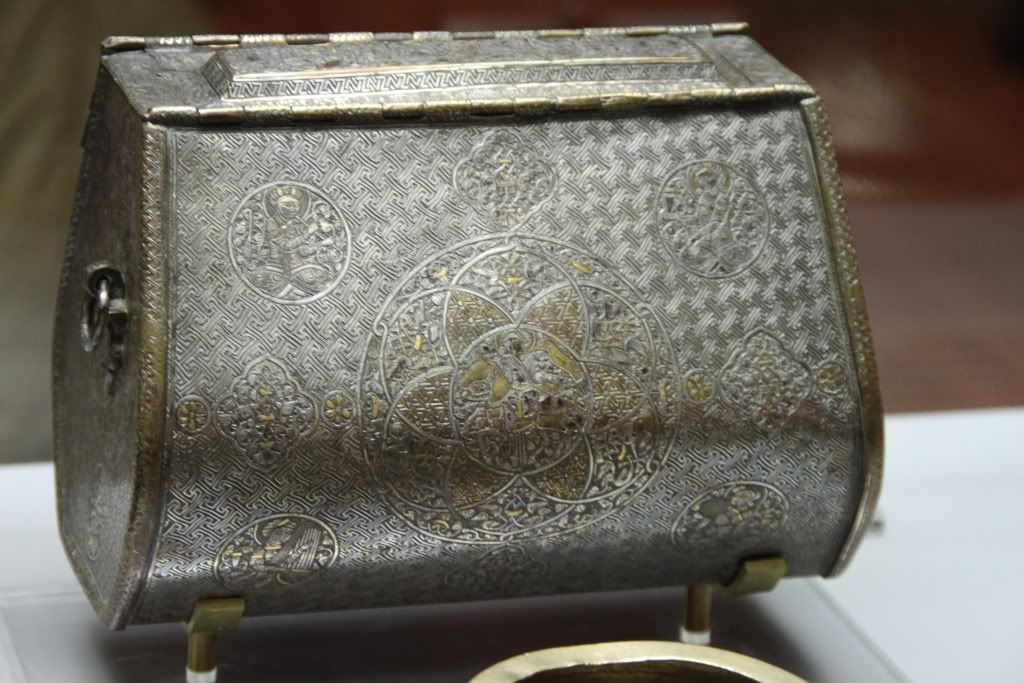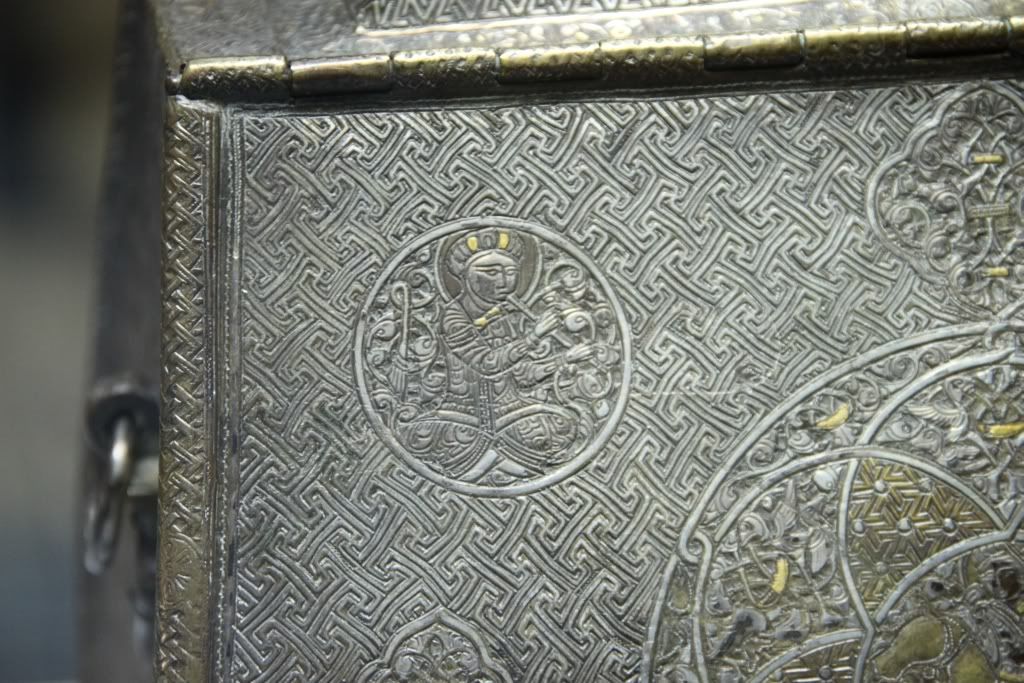 This is a wallet, bronze with gold and silver inlay, from Tabriz, Western Iran, around 1300 AD. This shows 16 medallions all over the wallet, with musicians and horsemen. Very fine detailed work.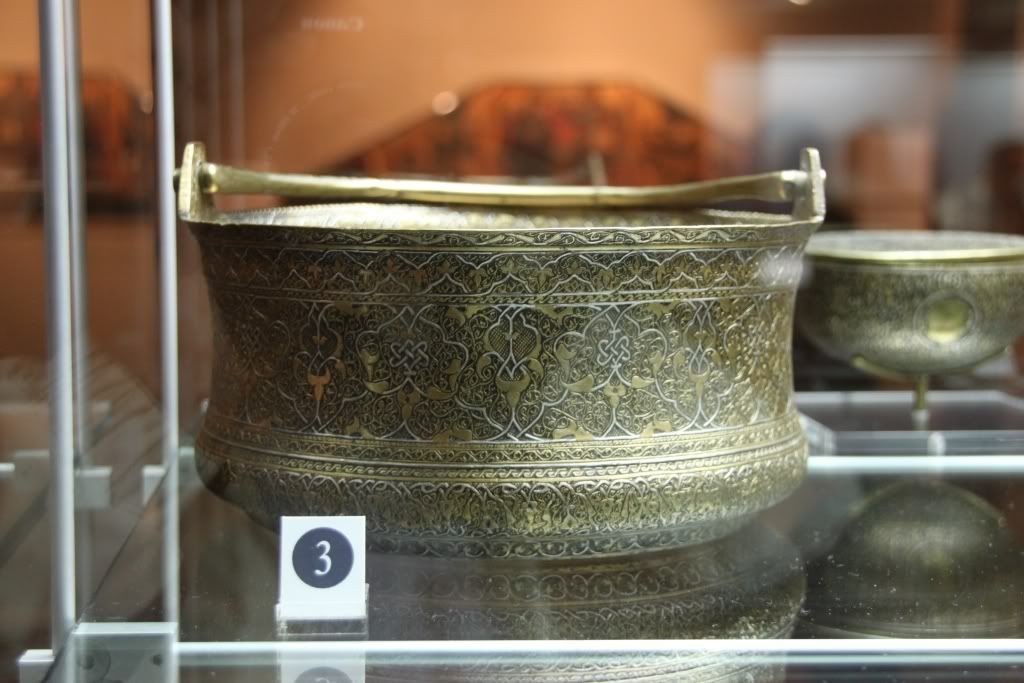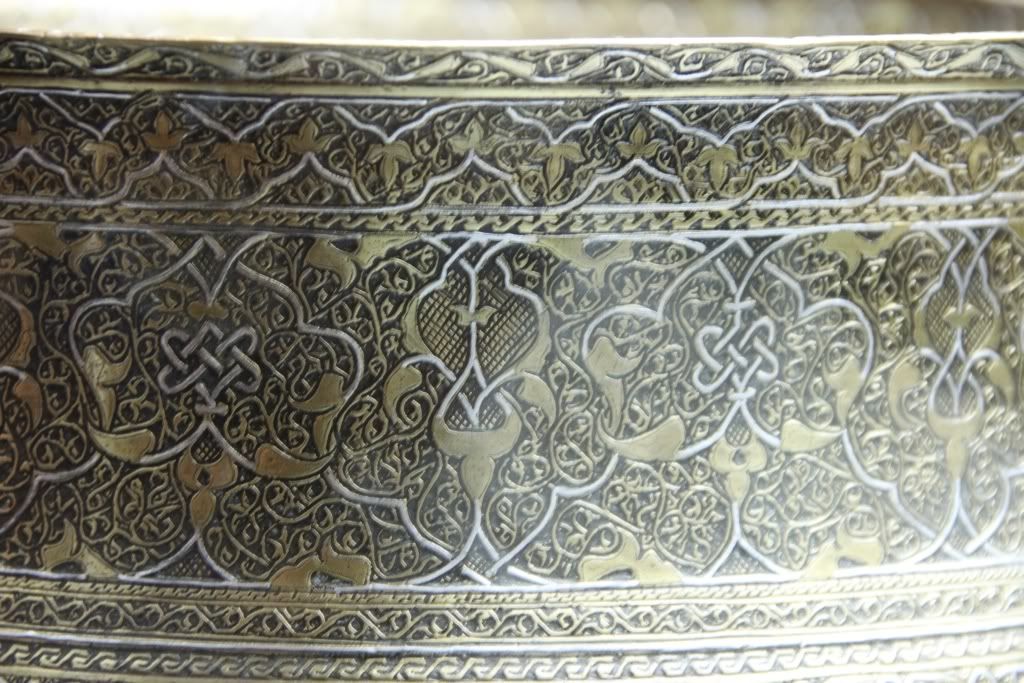 A bucket with a swing handle from Anatolia around 1500 AD, extremely fine work.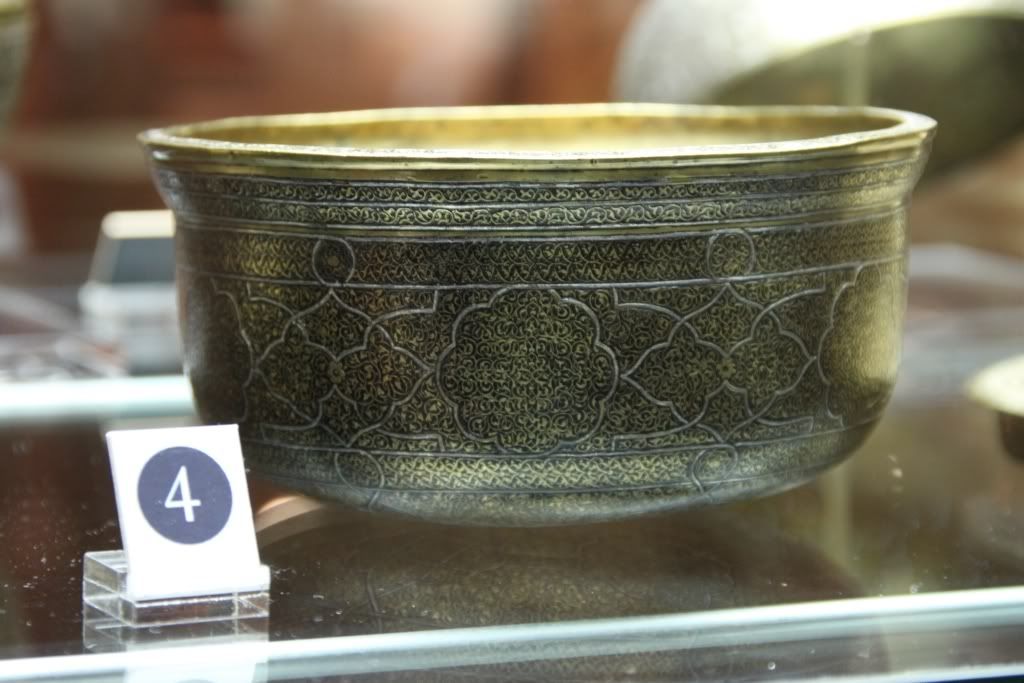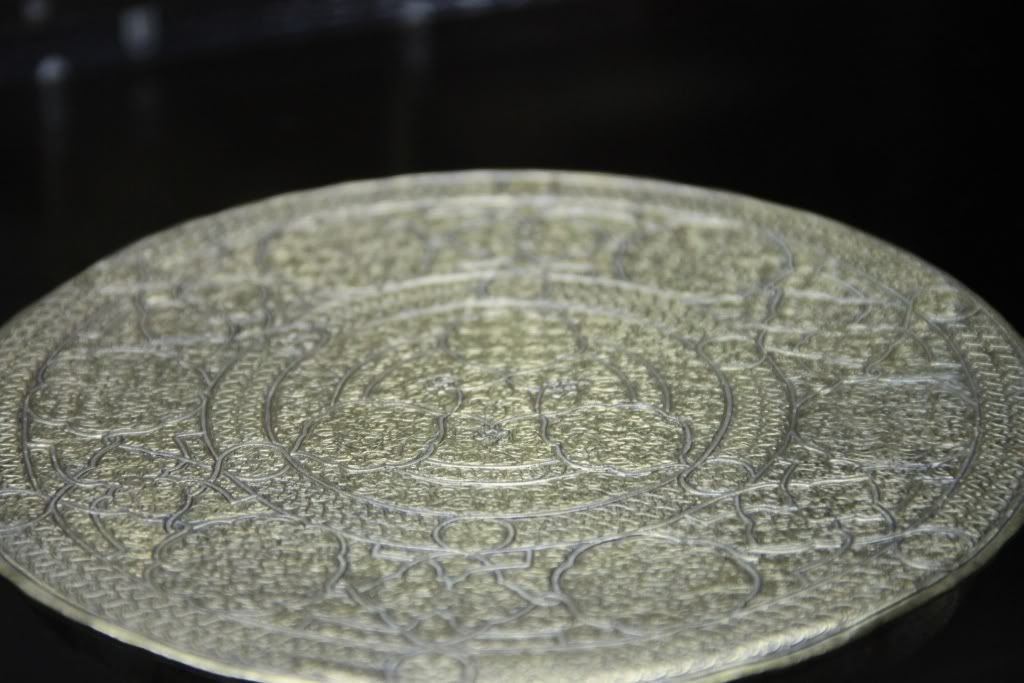 A bowl with a cover, and on the lip of the bowl, one can make out a signature of the maker, namely Master Mahmud. Pretty neat, in both Arabic and Roman script.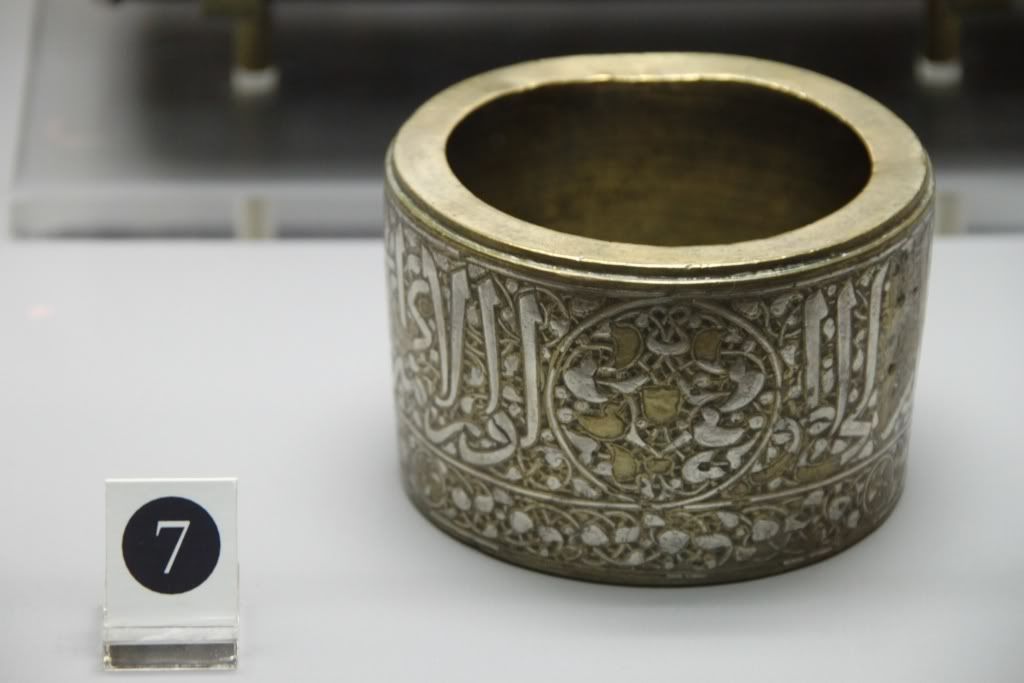 On the left is a Mamluk bowl from Egypt, around 1300 AD, brass, and inlaid with silver. It would be used for water or food. You can make out the Arabic inscription in the middle, these are honorific's for the user which would have been inscribed into the bowl. On the right is a Mamluk inkwell from the same time, same workmanship, possibly from Syria.
A bowl shaped box with a cover from Syria, Mamluk times, around 1500 AD. Could be used to store sweets or spices.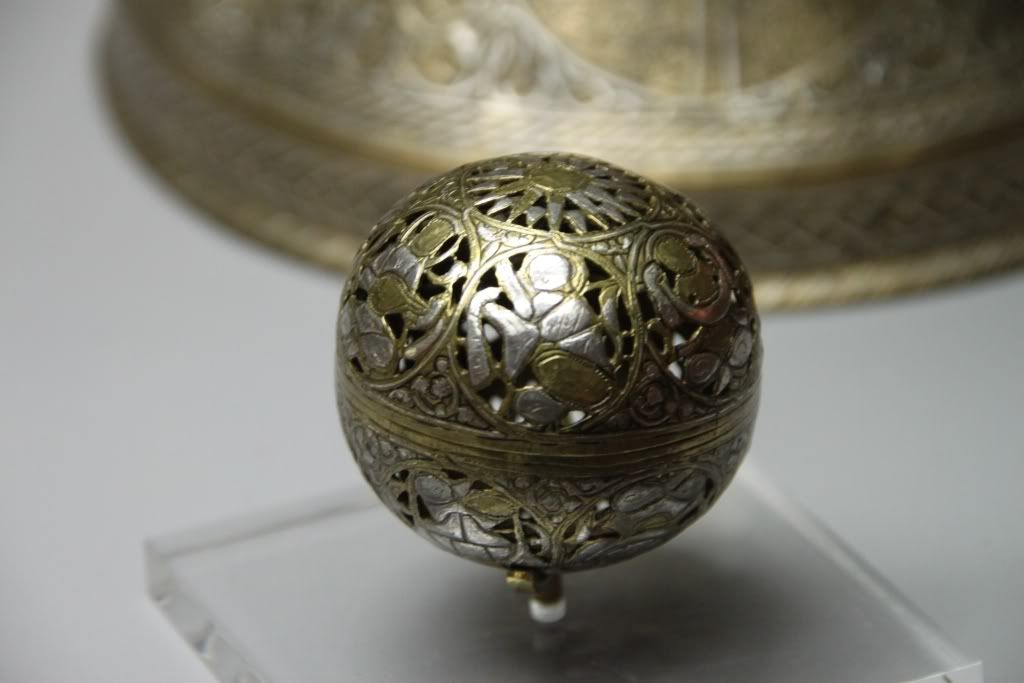 This is a Syrian incense burner, half of it at least. Used in Italian households, these are made out of brass and inlaid with silver. Apparently these would have been ferociously expensive for their time and even more expensive when you include the cost of the very expensive fragrances such as musk and sandalwood.
Now we come to the end of my journey at Courtland Gallery. As i mentioned, it is perhaps one of the world's best small galleries, one can see the entire gallery in half a day. Lovely place and highly recommended.