Final stop, we decided to stop at the National Trust place for a cuppa tea and an amble around the beach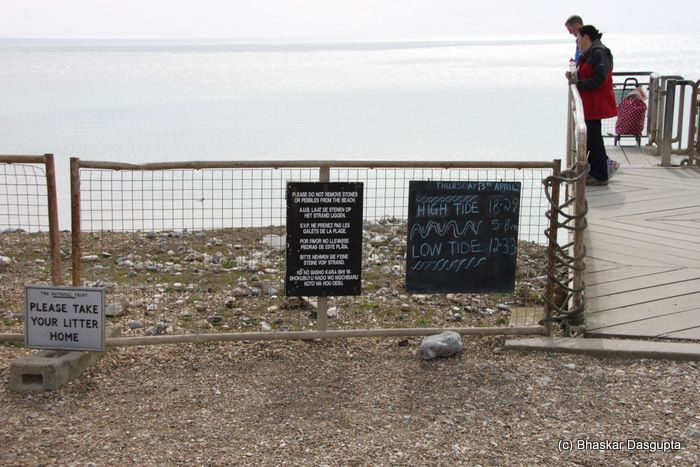 High Tide and Low Tide. Pretty important.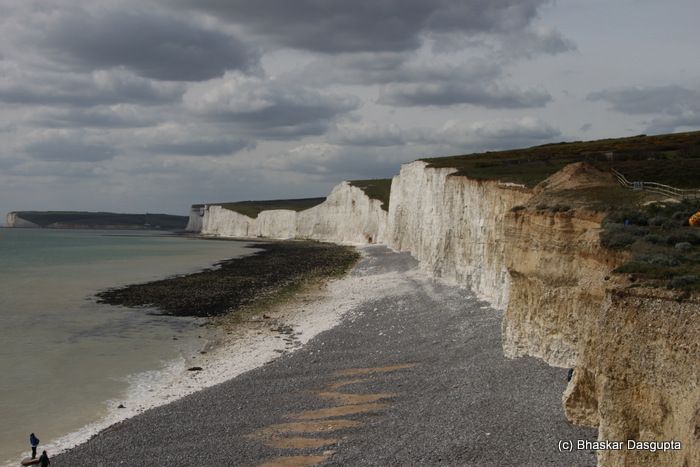 Looking right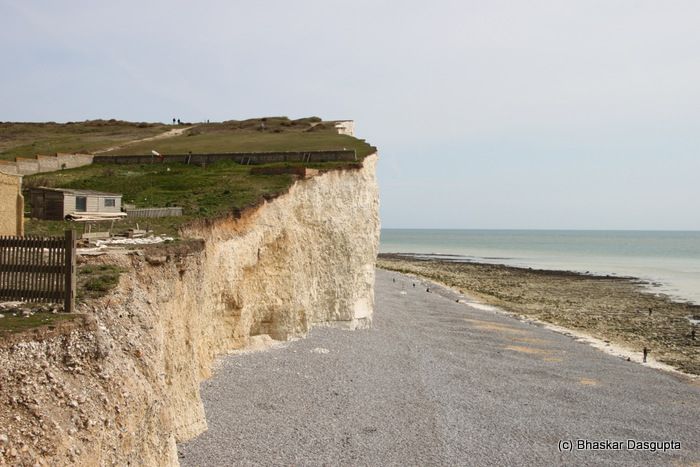 Looking back at the houses, these do not have much time to go before they also join the great beach in the sky.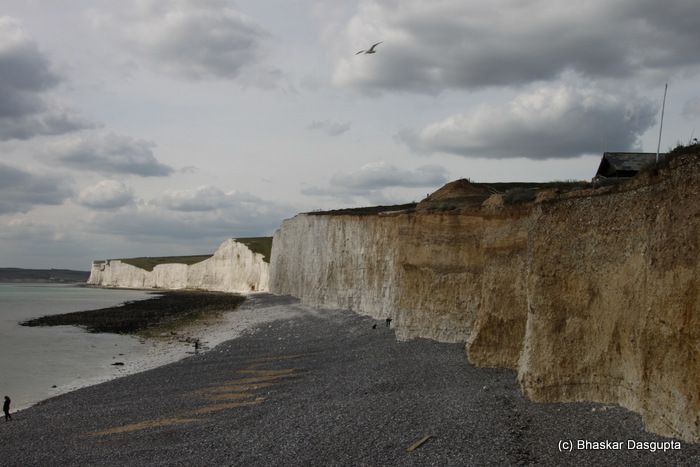 The clouds make for an interesting counterpoint.

I walk down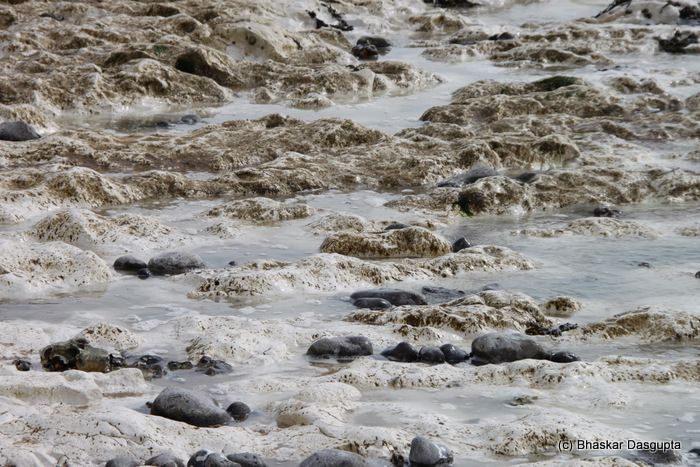 The chalk base is slowly getting worn away, while the quartz pieces are slowly getting converted into pebbles.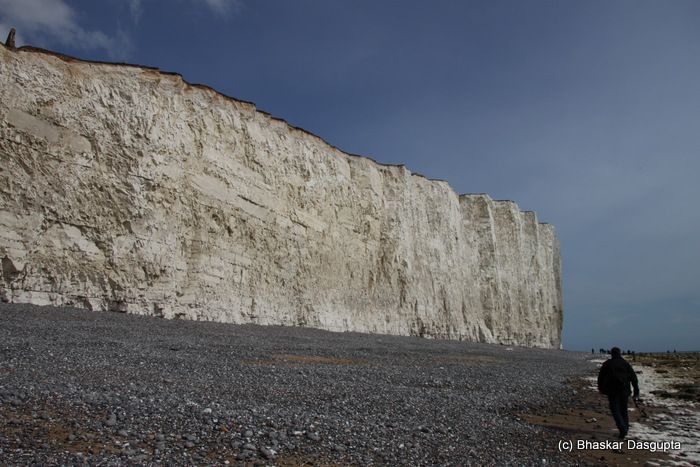 Somebody has been playing with the rocks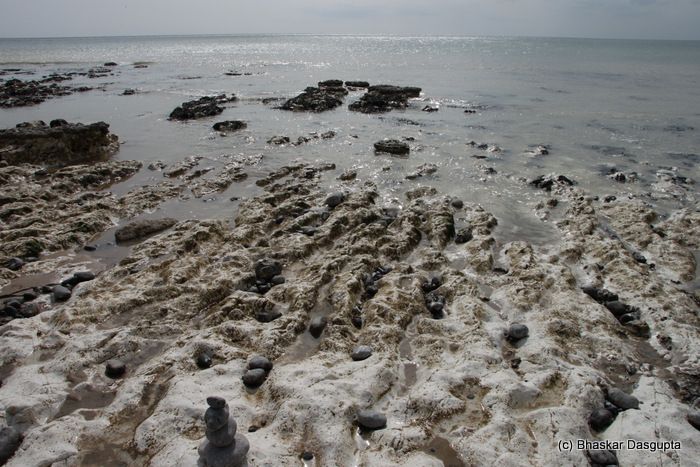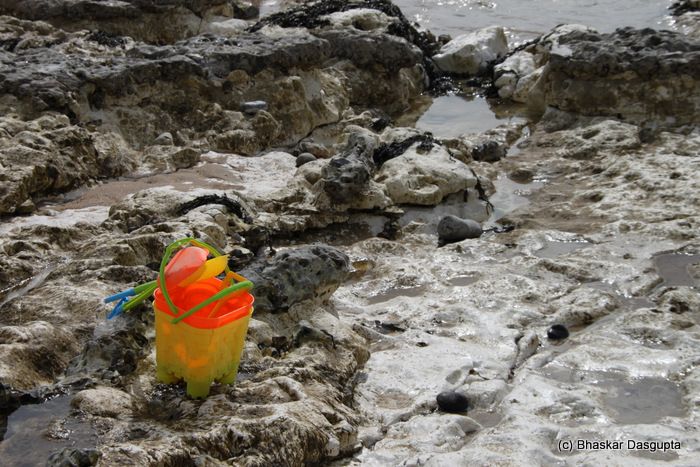 Another view of the cliffs




I move in closer


The quartz pieces are stuck inside the chalk in layers


A cross on the beach. Presumably this is where somebody committed suicide?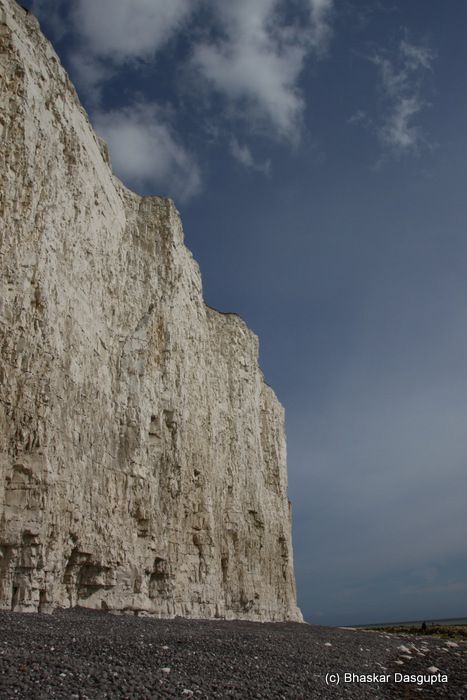 A sea nest and these are the eggs




Stark landscapes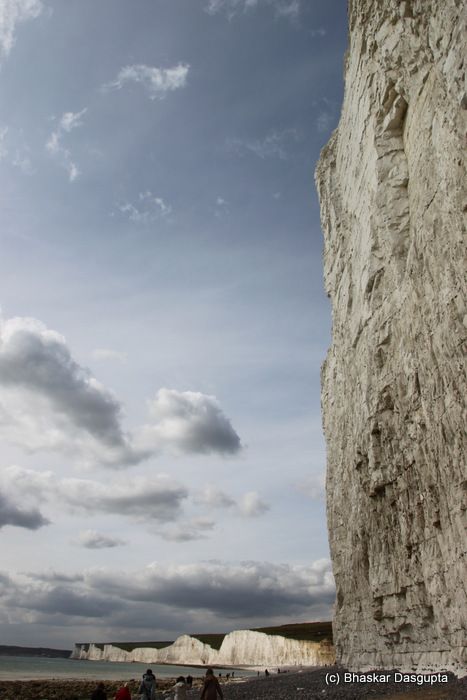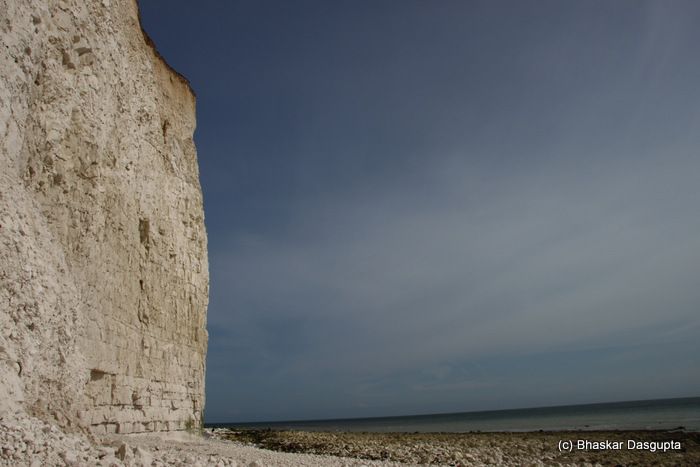 Now you can see how tall these cliffs are




Sand patterns..





The famous cliffs


Katie destroying the cliff. I tell you, these young girls..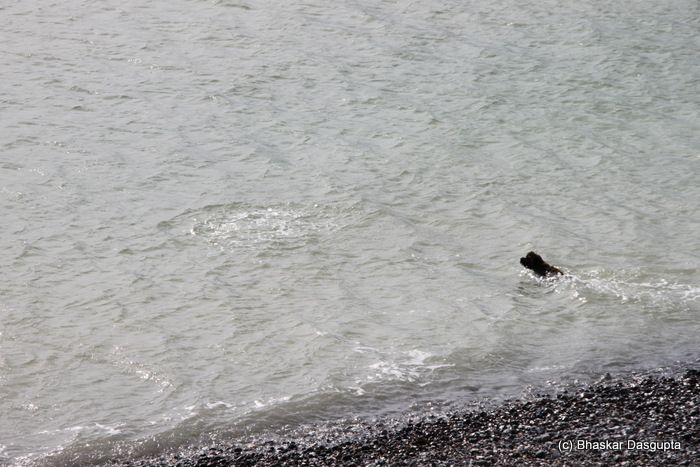 Dogs paddling in the sea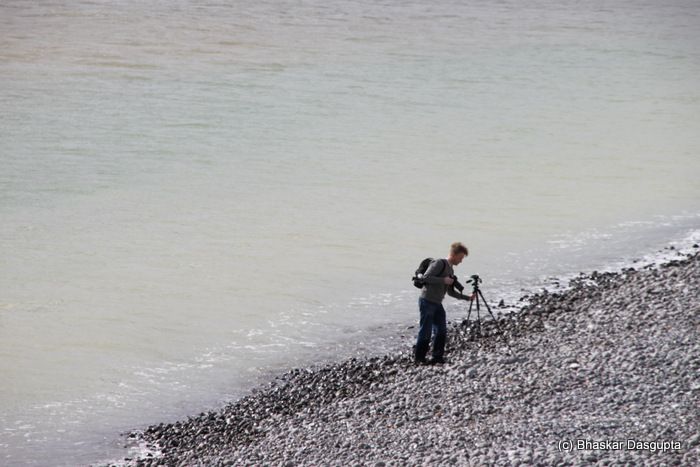 An intrepid cameraman..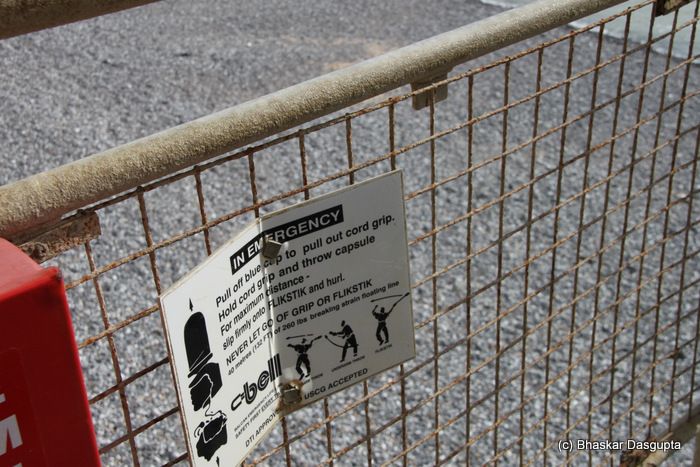 We are heading back up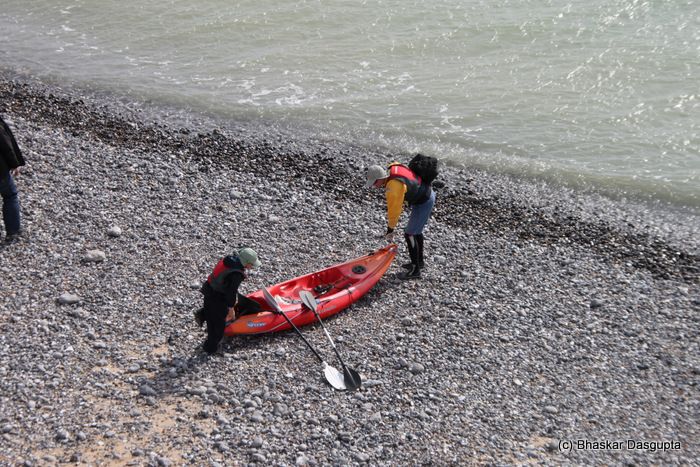 And look down to see a father and son team off to do a spot of sea canoeing. Lovely day out