The next headland in Beachy Head gave rise to a bit of a surprise…But as usual I rush ahead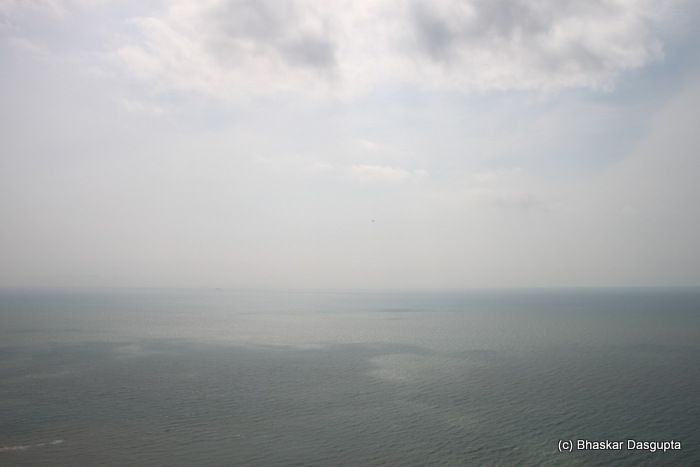 The patterns on the sea are mesmerising…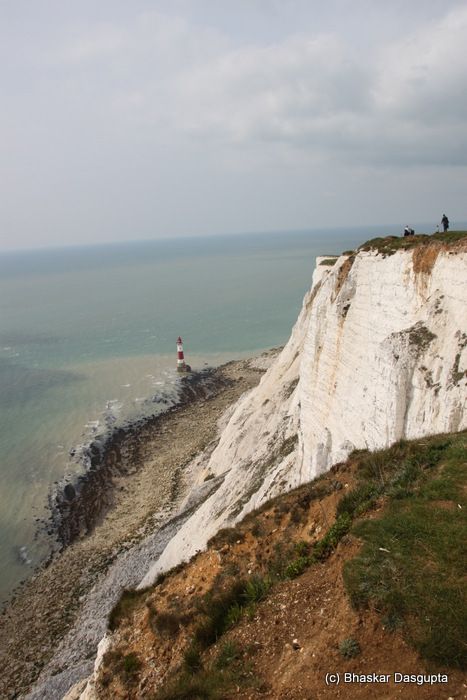 There is the lovely old Lighthouse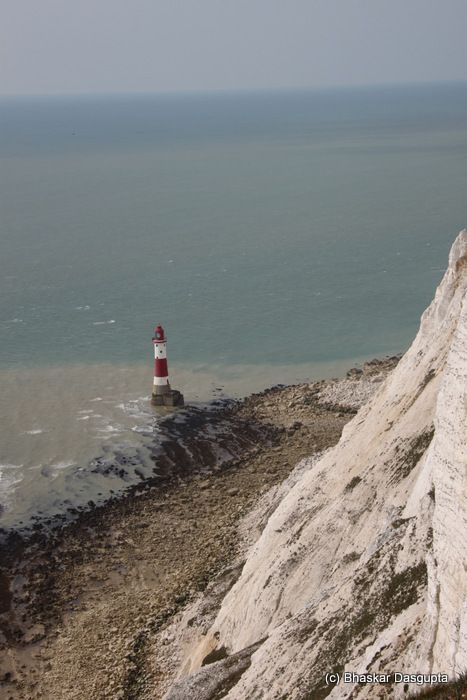 The sea is different around the shore..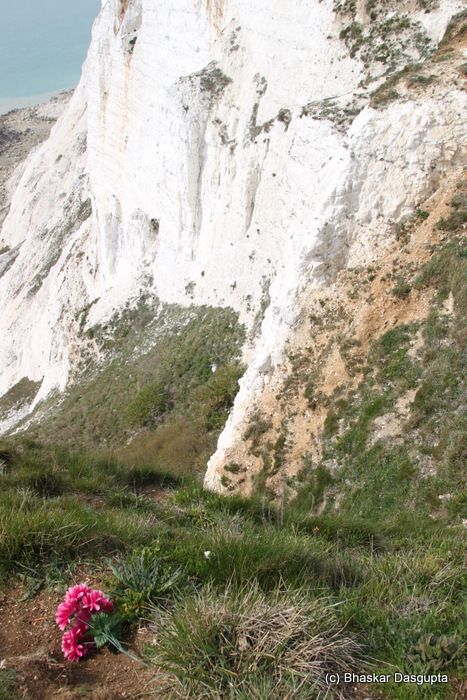 A jumper spot. Did you know Beachy Head was the third most popular suicide spot in the world?


Looks a bit dodgy…I wouldn't want to go down this way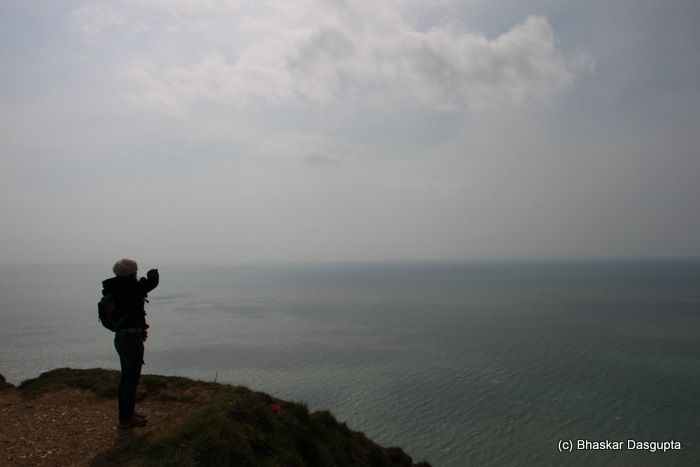 The rounded shapes look almost alive,, like we are inside a giant's intestines..




Another view of the lighthouse


Looking back at the first headland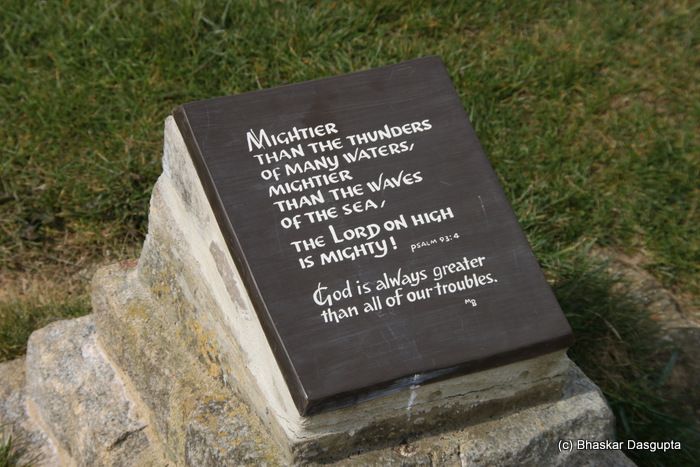 A small cairn with a bible psalm on it. Curious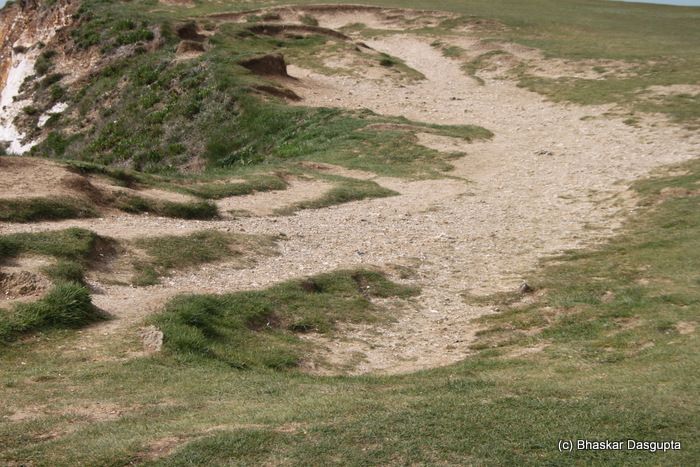 The topsoil has worn away in interesting patterns. The second photo makes it look like the footprint of the giant Ruk Bird, eh?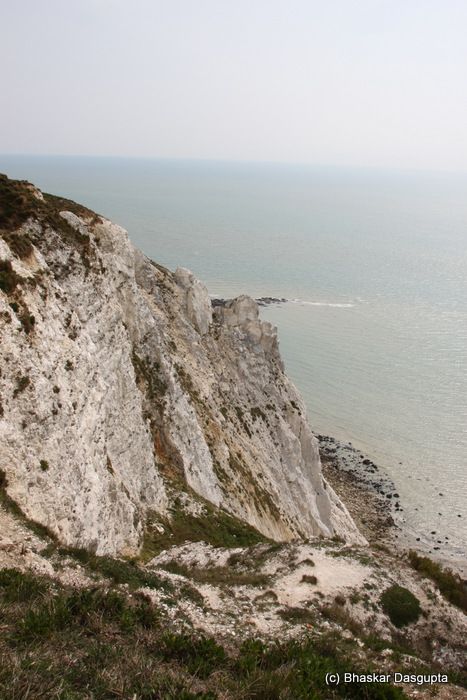 The cliffs are really sheer. I moved forward.
Its a bloody car, lol, late 50's from what it looks like, somebody drove it off the cliff!!!!! bloody hell. And no way to retrieve it I suppose.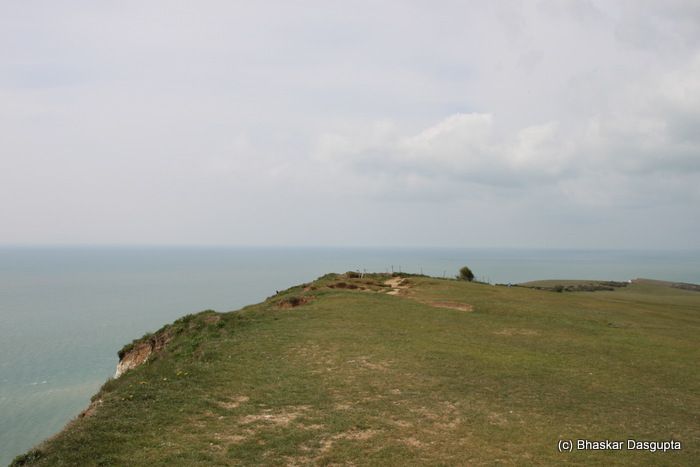 Walking on..


It is a giddy sight, you can see the little car on the left caught up in the shrubs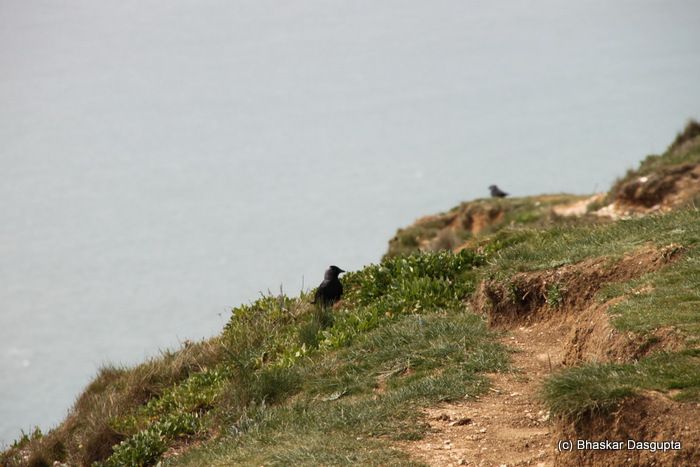 Crows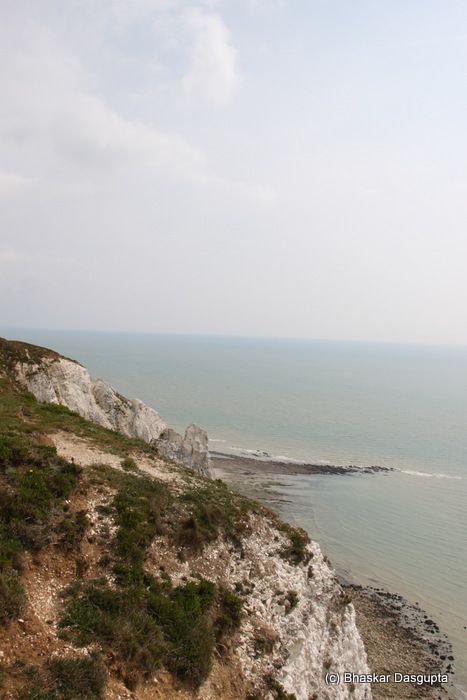 Finished with this headland, the next one is the worst one, it has the sheerest cliffs and has the biggest number of suicides..