We reached Beachy Head..
I was surprised to see the Samaritans sign…


We parked our beast in front of this pub/restaurant..somewhere where we will return for our lunch.
Some interesting plaques around this place..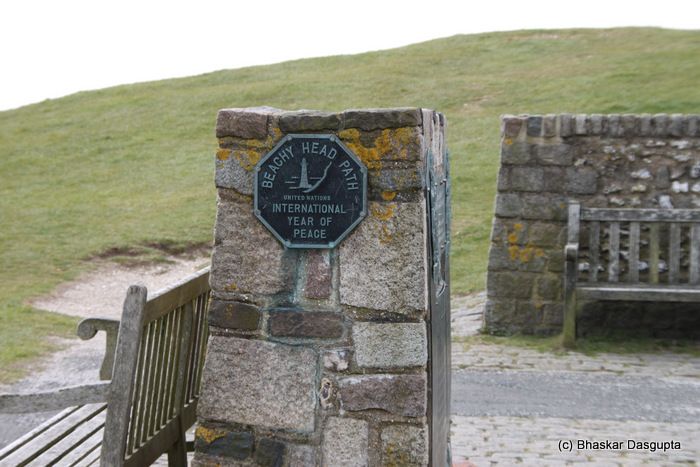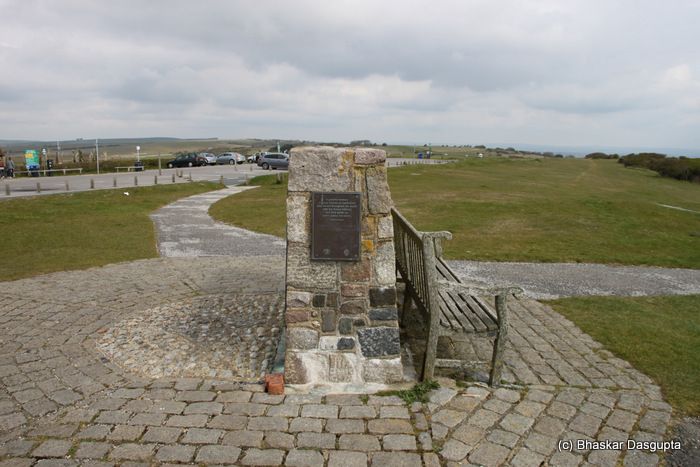 The road up and down the Beachy Head…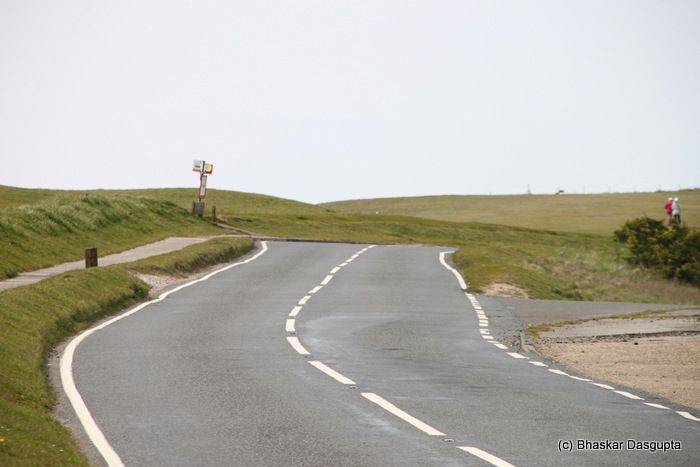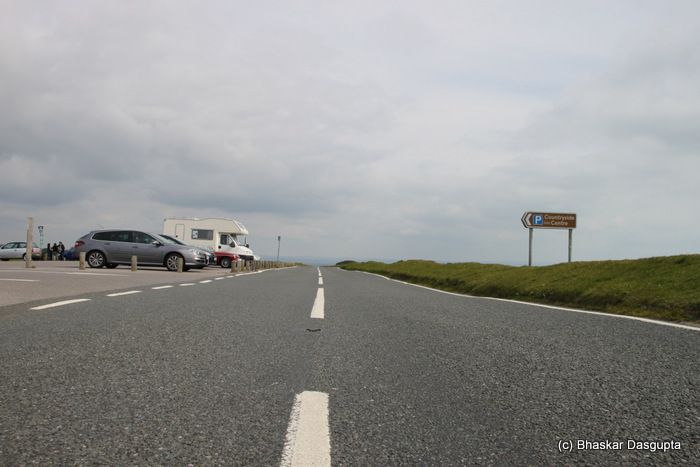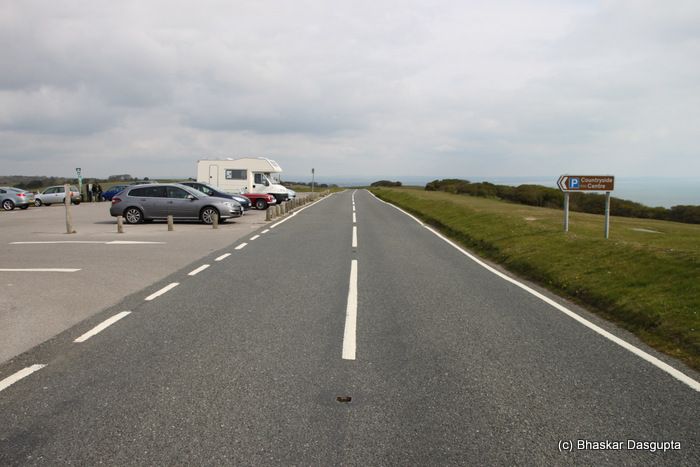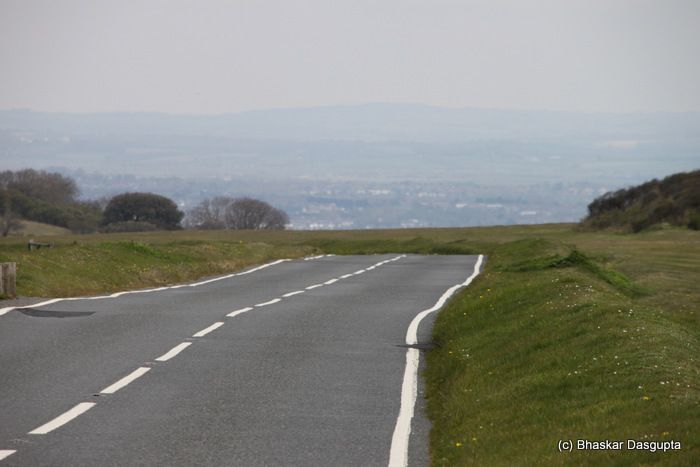 Finally, everybody joined us and we started to walk up to the first headland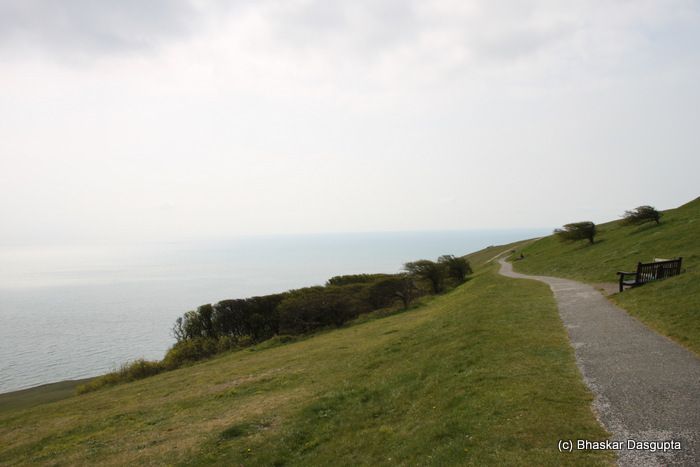 A nice little path lead to the headland


It was a cloudyish day, so interesting patterns on the sea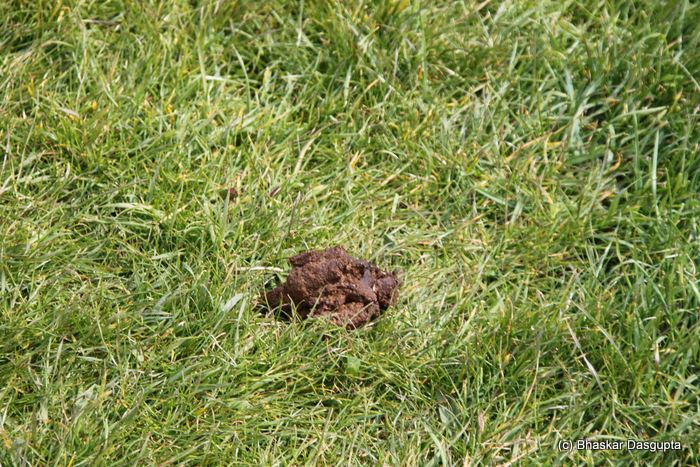 Sighs, people can be so dirty..




The bushes were all bent over due to the wind…


The path was lined by these memorial benches.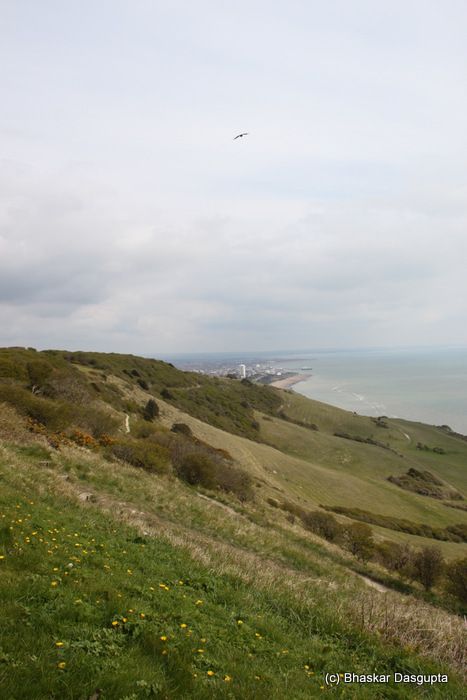 Looking back at Eastbourne in the distance


I think the gang was taking more pics of each other than the sight..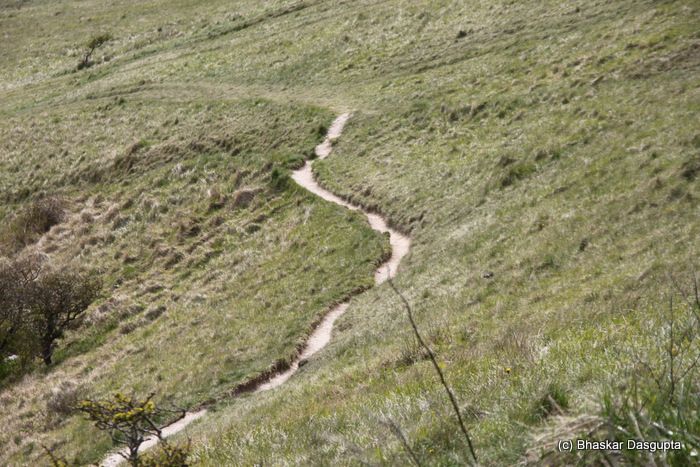 A little path down on the slopes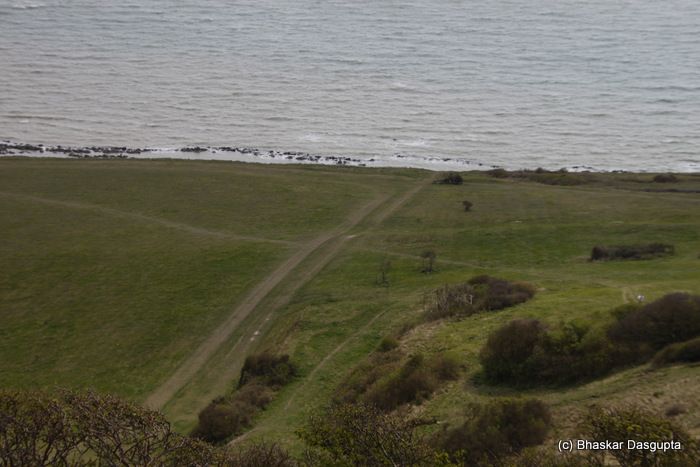 And the first view of the famous lighthouse in the distance…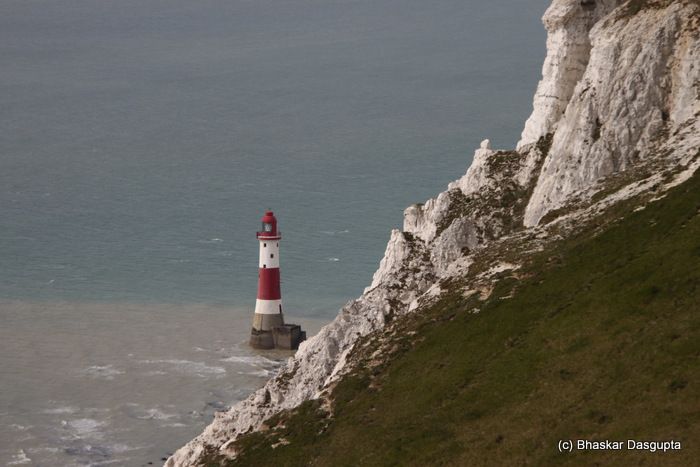 Zooming in..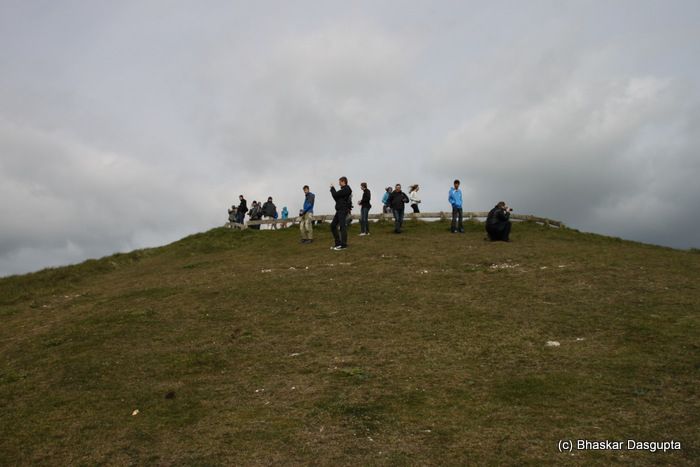 Then of course, I had to get off and over the railing down into the slope


Peek to the left
The beaches aren't what I would actually call as nice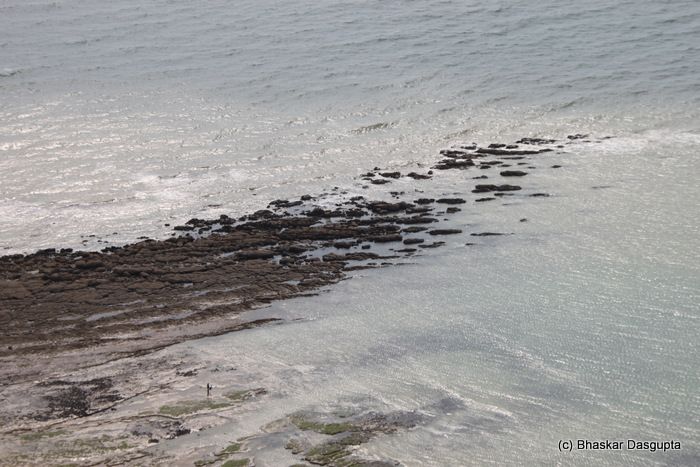 Looking back over the channel, so many different colours to the sea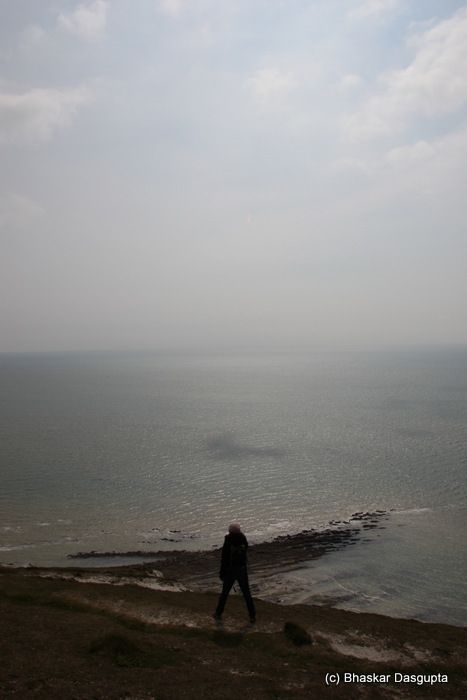 She got a good shot
I head back up to the headland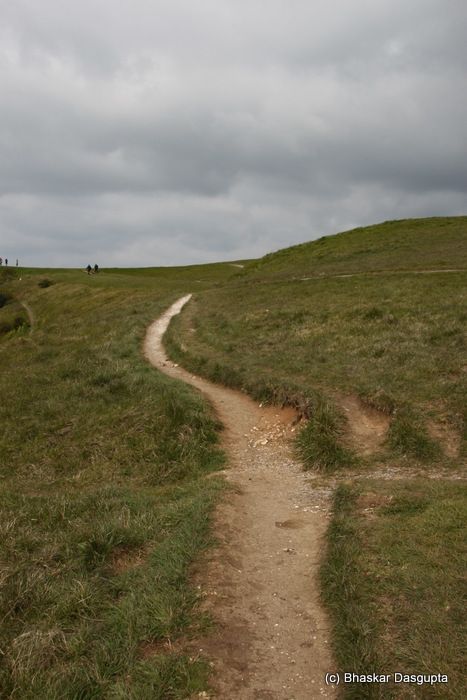 And then start walking to the second headland…