We reach the place where there is an extraordinary number of crosses and flowers laid on the verge. Beachy Head is the third most popular place to commit suicide (after a Japanese Forest and the Golden Gate Bridge in San Francisco).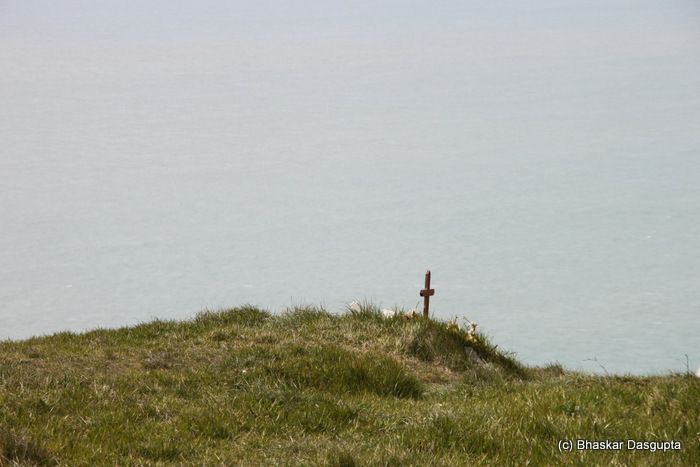 A sea gull banks over the cross


Somebody left some flowers long time back on this little post


What do people think before jumping? This view?


The lament of a sorrowing father.


A cross on the edge overlooking the lighthouse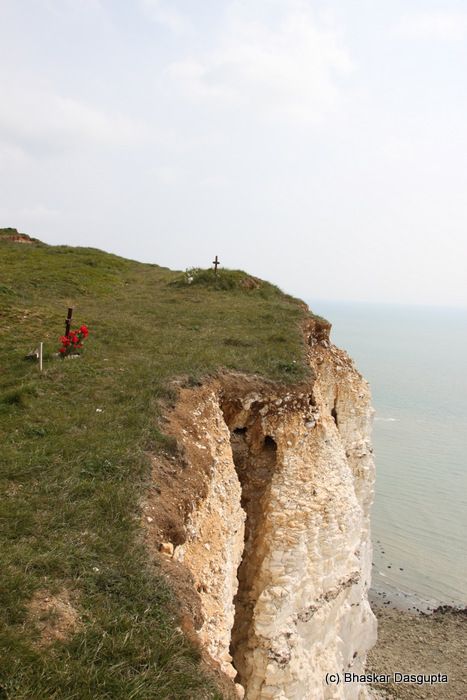 Looking back at the crosses, soon this will also fall away, you can see the huge crack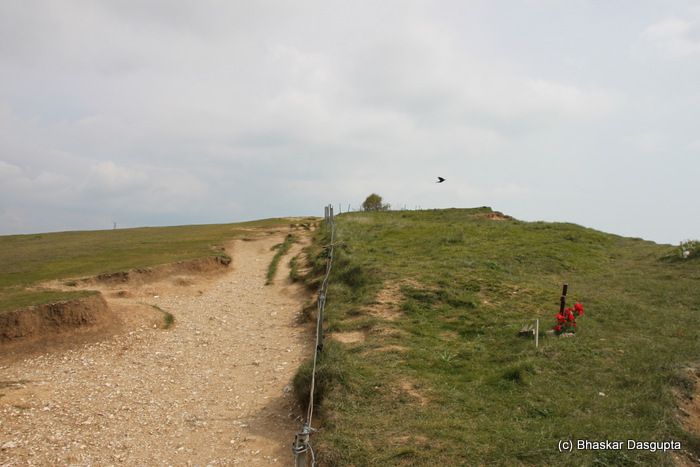 Another seagull over the cliff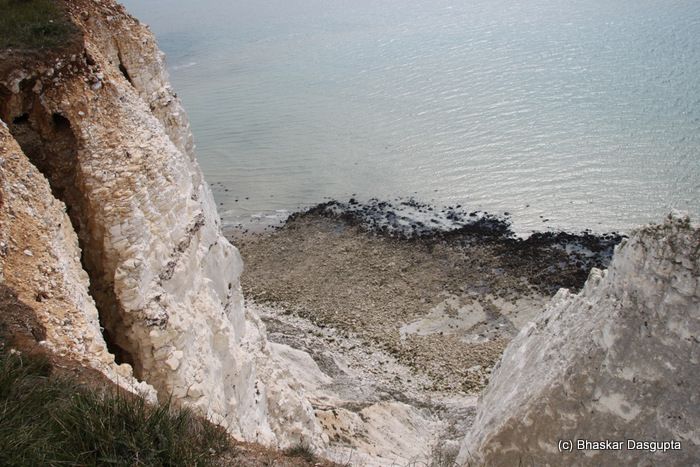 Its a long way down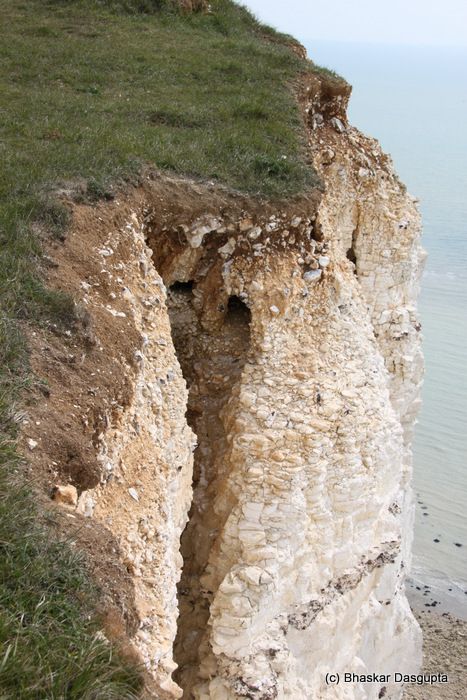 The crack is widening actually…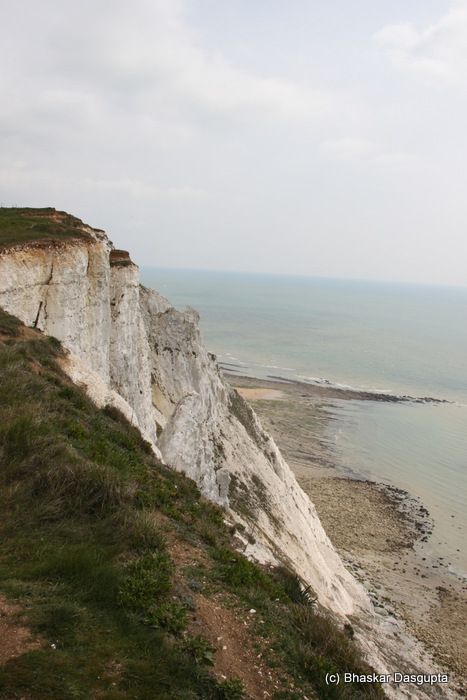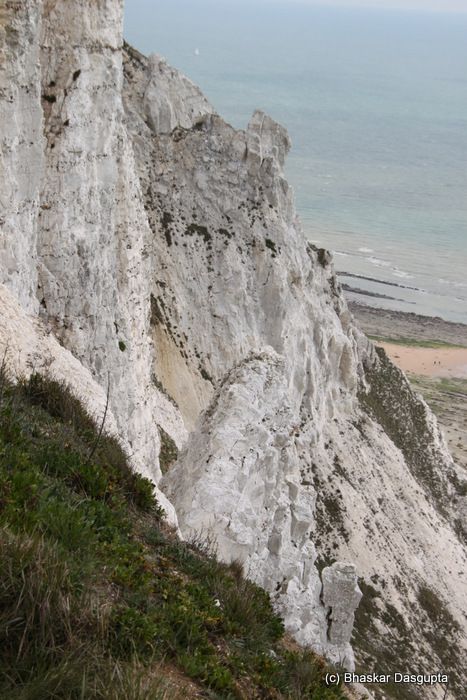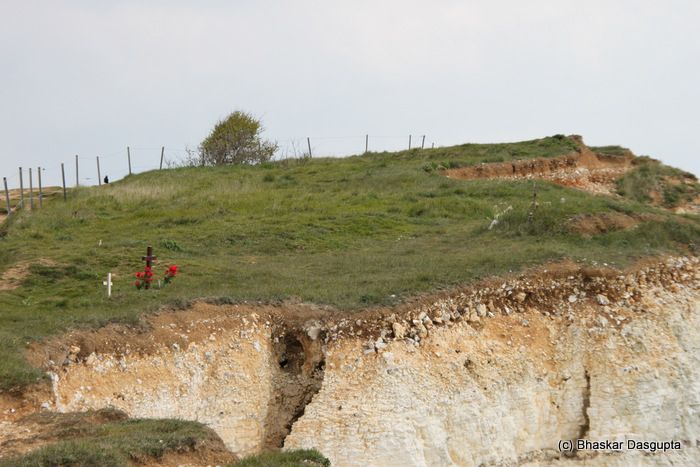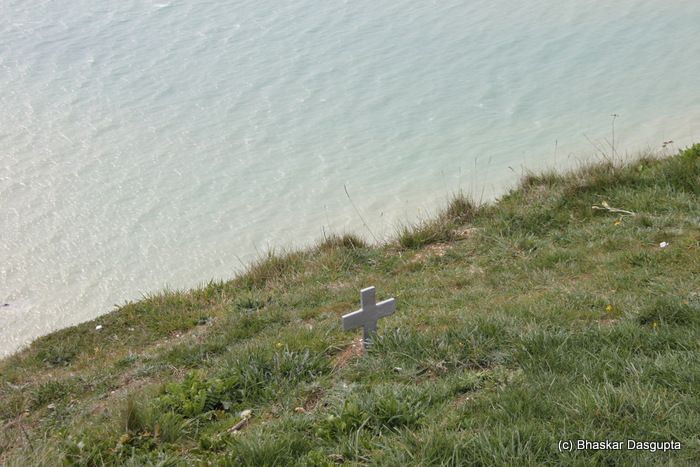 Another piece of the cliff, nearing collapse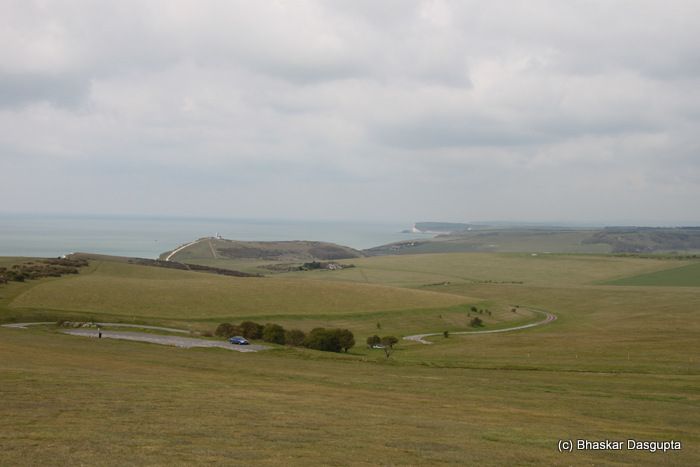 Looking down the other headlands

It was a bit of a sad trip this side of the headlands…
i was reminded about our Greek trip…where the mad driving and sad roads ended up with tons of these roadside crosses and shrines. Sad indeed