The Sepia Set decided to go off to Beachy Head to take some pics and on the way, saw this extraordinary sight.
So I pulled over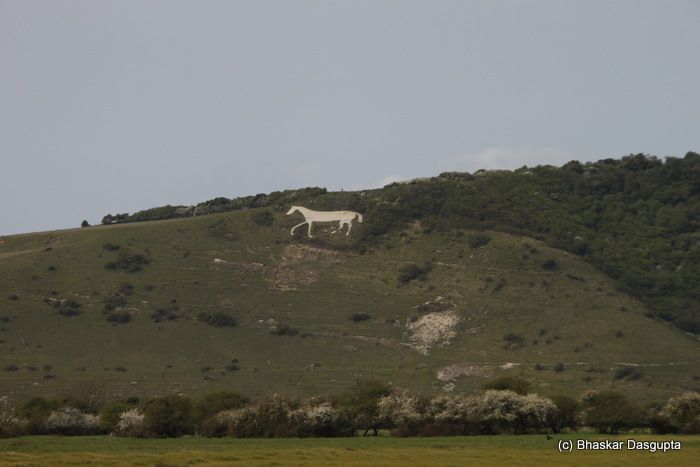 curious, eh? a horse carved into the chalk hillside. England has many of these Neolithic era horses carved into the hillside. Pagan symbols presumably.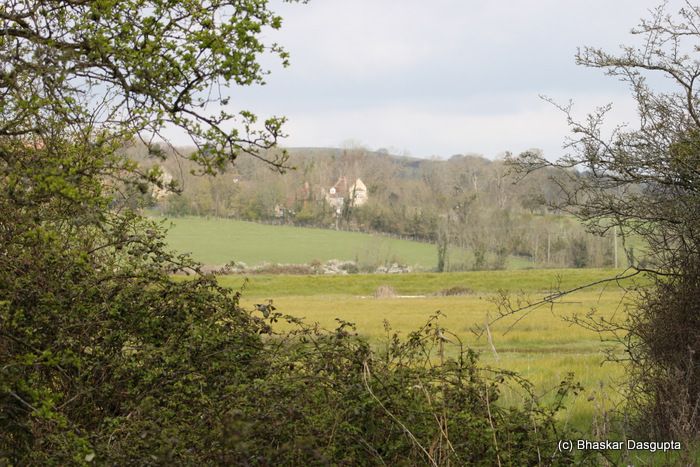 Nothing much to tell about the surroundings, a house was nestled into the woods on the right.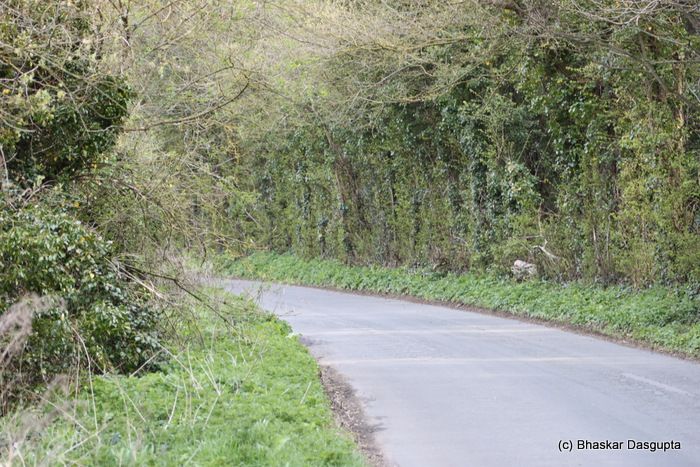 The bramble lined road curved around.


A supremely bored Kannu on the left..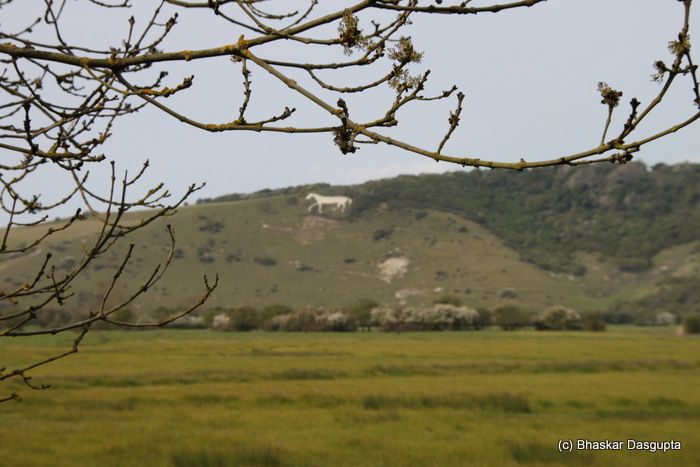 With a farm house and cows in the foreground.


Decided to drive forward to see if we can get a better view and parked on the side of this meadow. And then took a 360 degree panorama..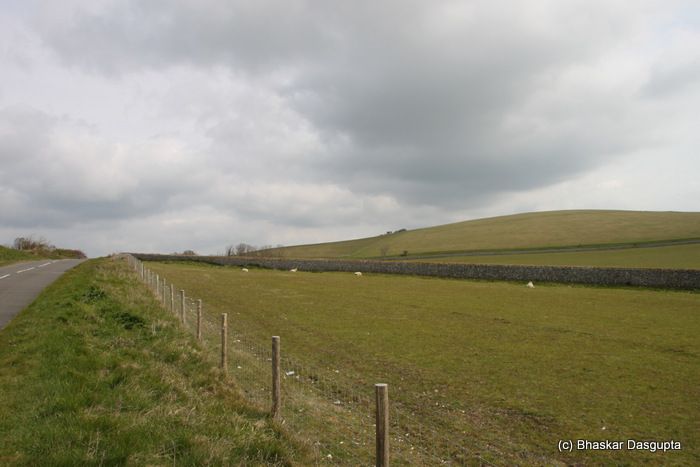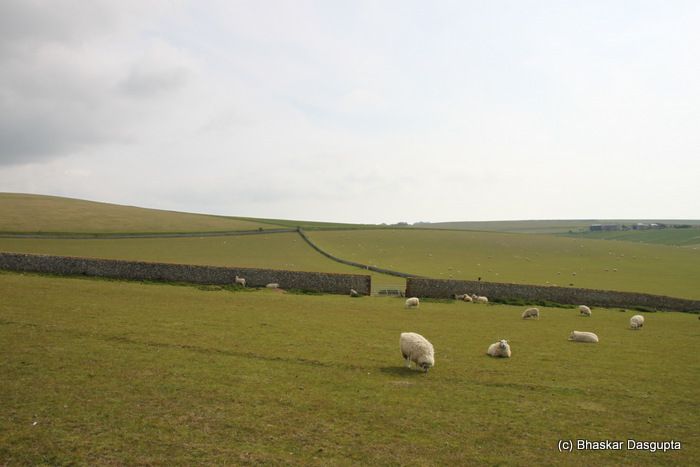 Whenever I see sheep, I am reminded of Diya's joke, what is a sheep with no legs? Clouds! lol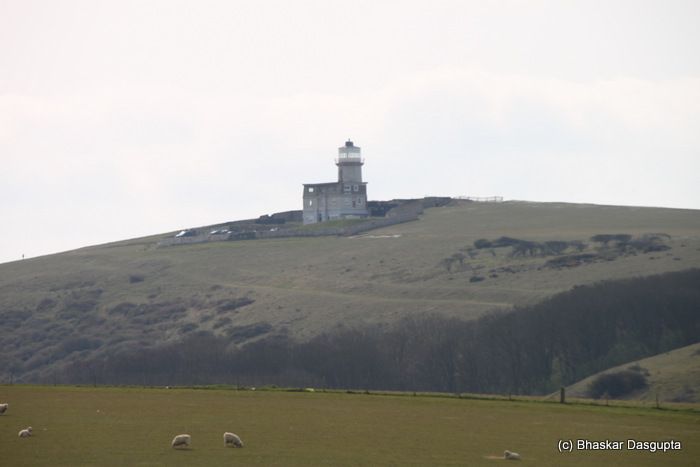 The wind has made sure that the trees grow in the shape of an isosceles triangle.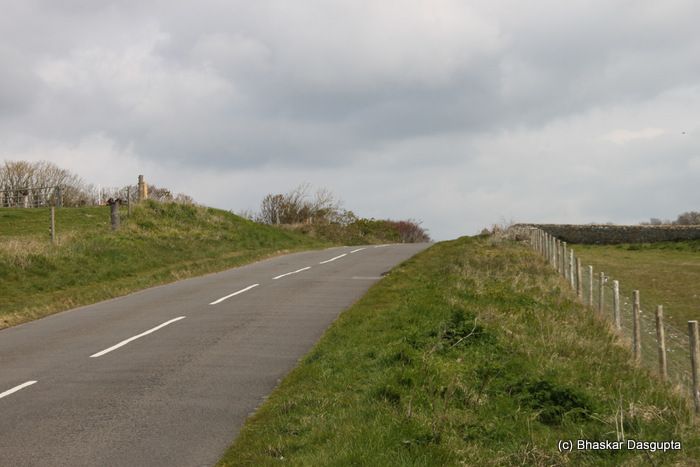 And the road to Beachy Head. You can see the channel in the distance between the two hills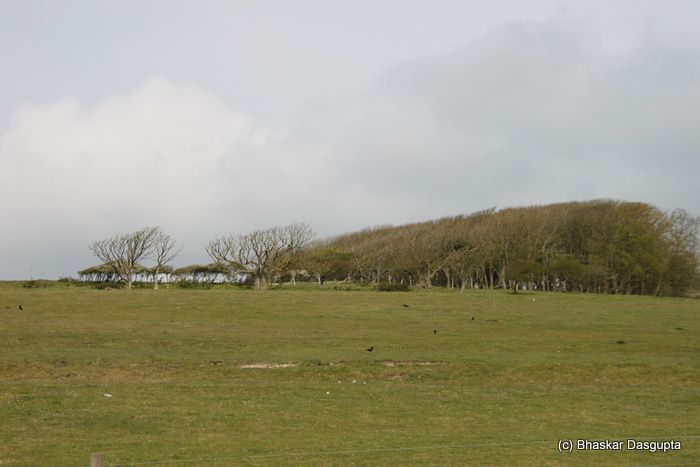 A last look at the extraordinary shape of the trees and we drive off..