We went for a little train ride, literally little and literally small..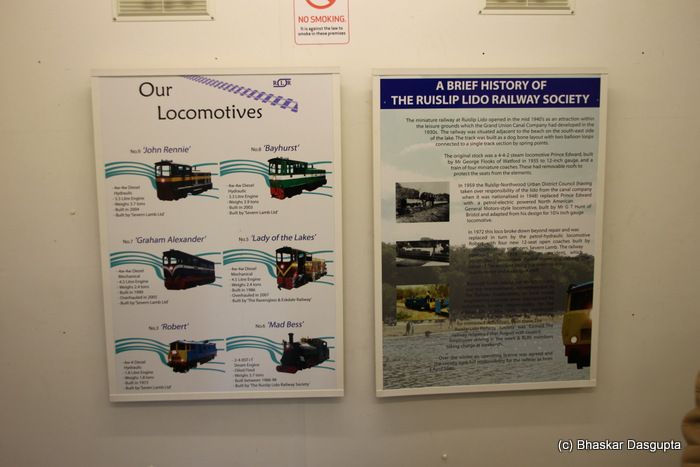 A nice little poster talking about the various engines they have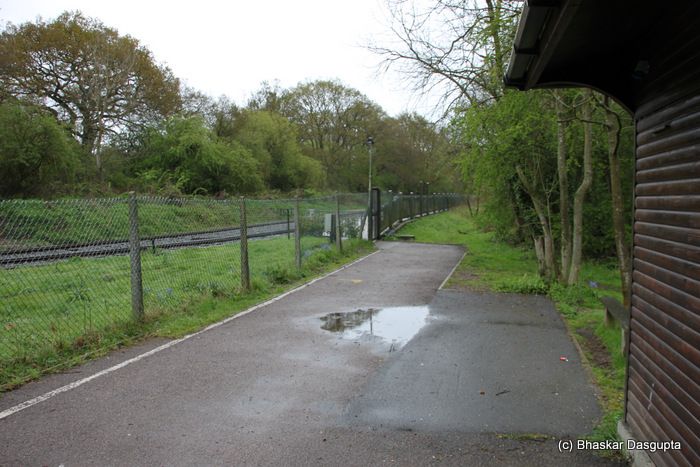 The route to the platform. As one can see, the train has left the platform.


Popped into the ticket office and bought the tickets, we need to be back in 20 minutes, the last train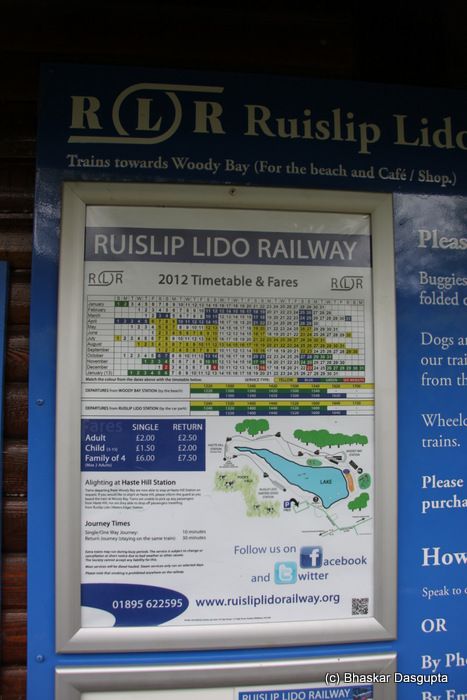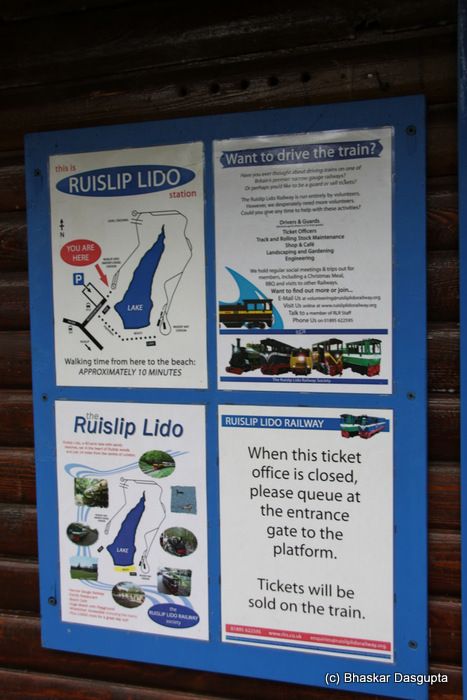 Time table, maps, etc. etc. Nice one.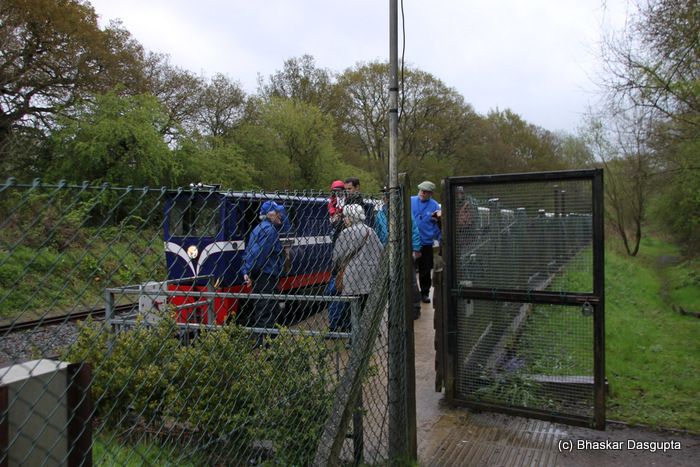 So we went for a walk and then popped back in to see the train had pulled into the station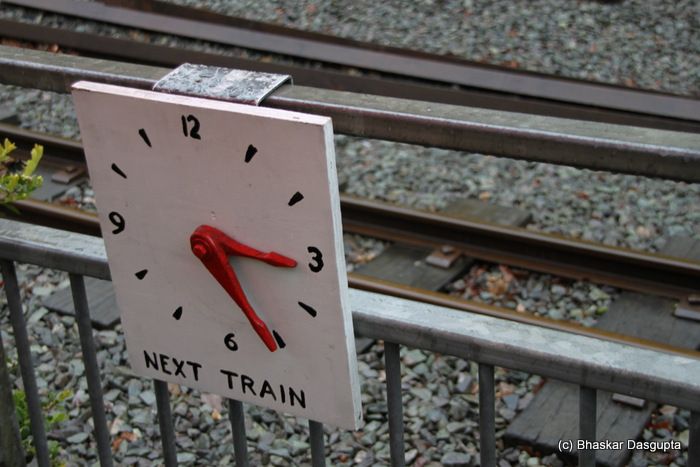 Nice little clock which tells me when the next train will be in…..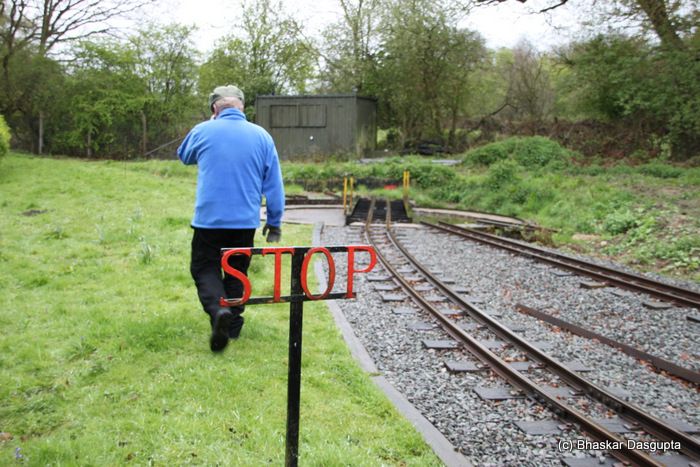 STOP sign, looks like one of those cow branding irons, eh?


The train turntable..

The train heads on to the turntable


Its turned around.
Here is the video caption
And the train is back on the other line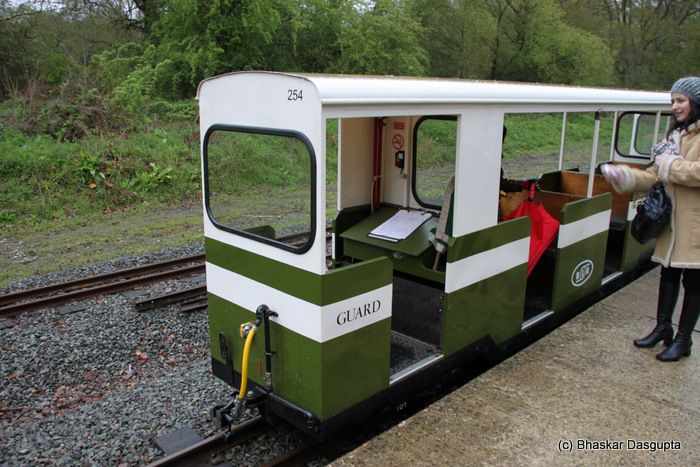 My little cheeky monkey is on board


Putting the turntable back to where it was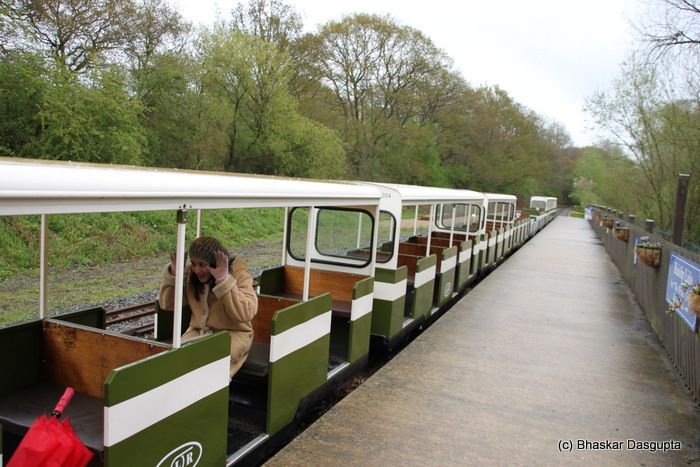 Mamma is getting into the teasing mode as well.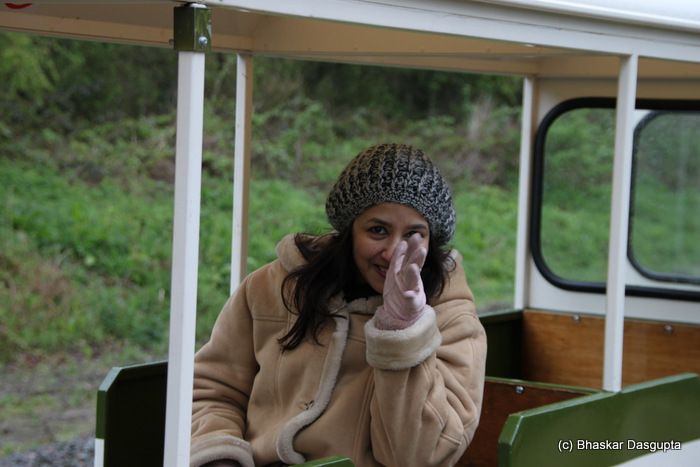 She is wriggling her fingers at me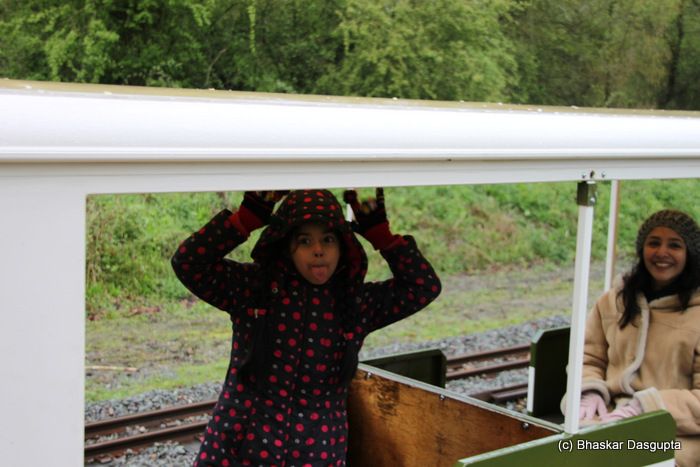 And now little miss muffet is getting into the game as well.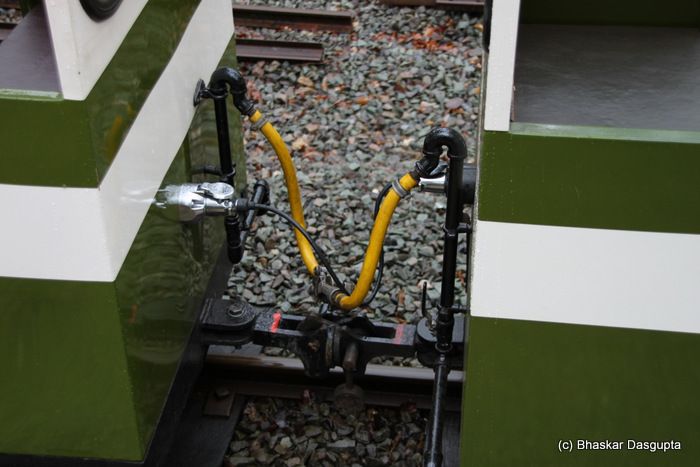 The link between the carriages.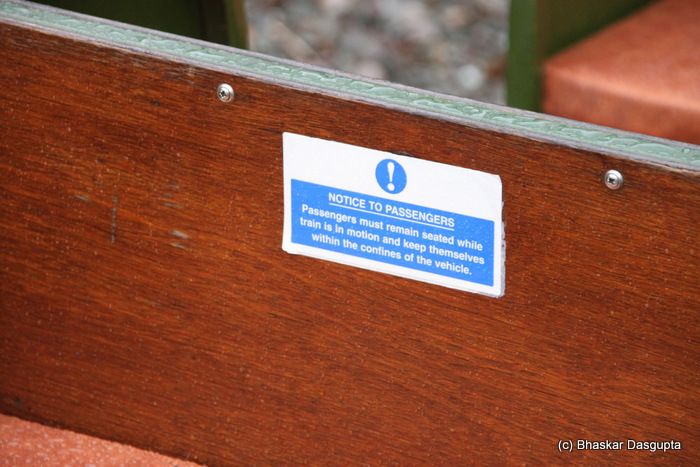 Ok, warning heard…and listened


We have a buggy wagon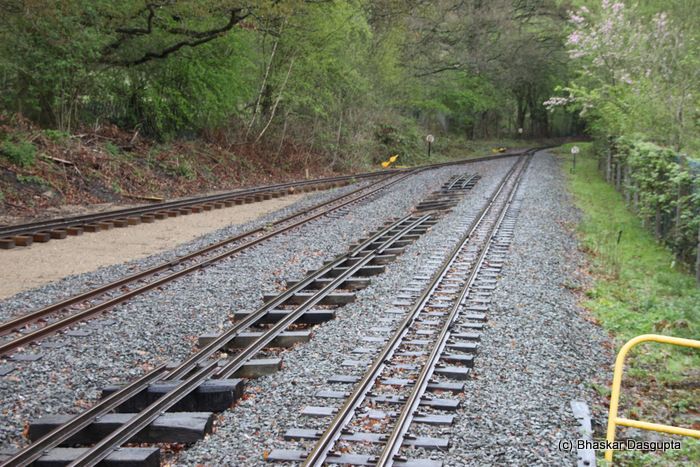 The railway lines disappearing into the distance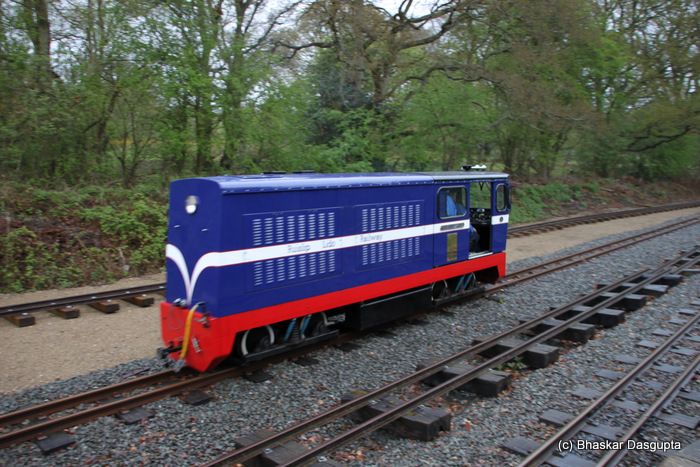 And back it comes
See how the entire exercise works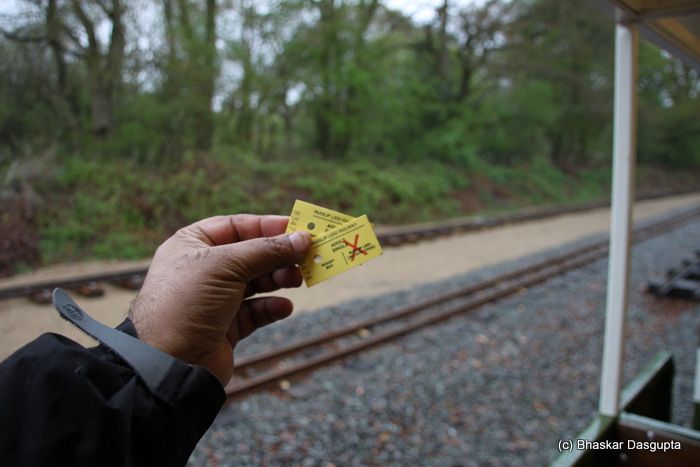 Its a green kind of day
We didnt stop but kept on going..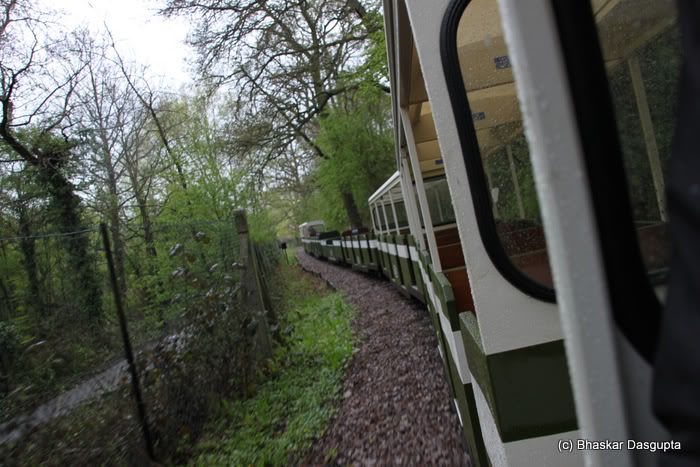 Looking back
Another view of the journey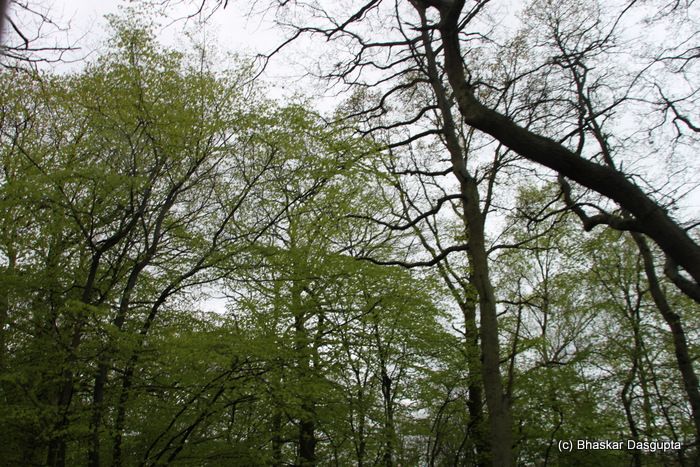 The lake can be seen once in a while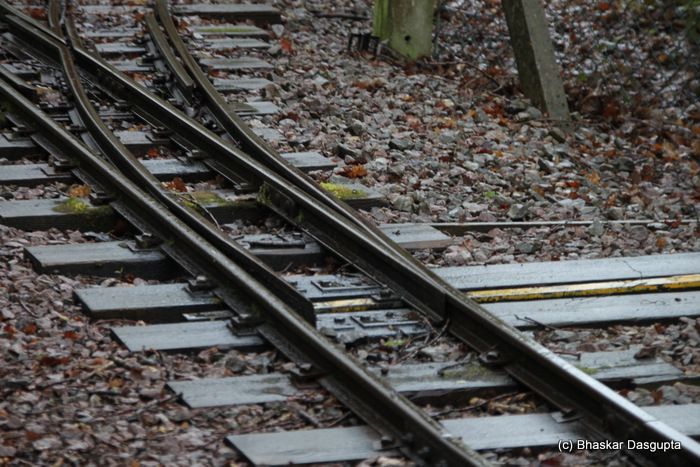 The other line splits into two, I guess that's where the workshops are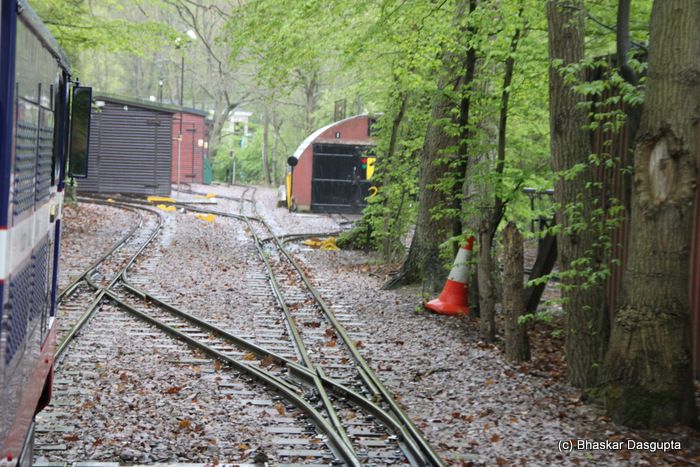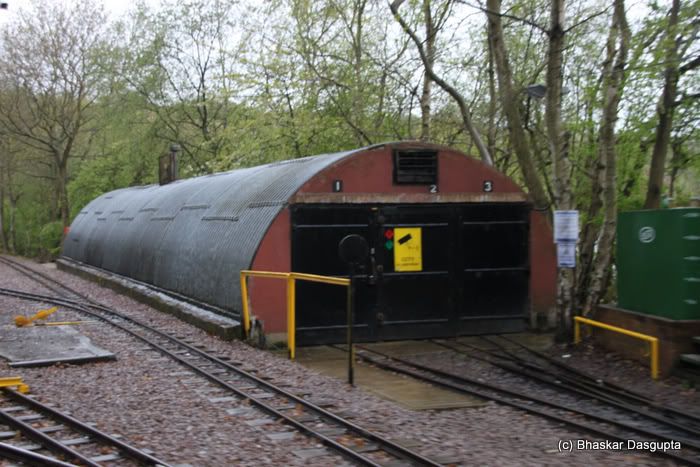 We are coming into to final destination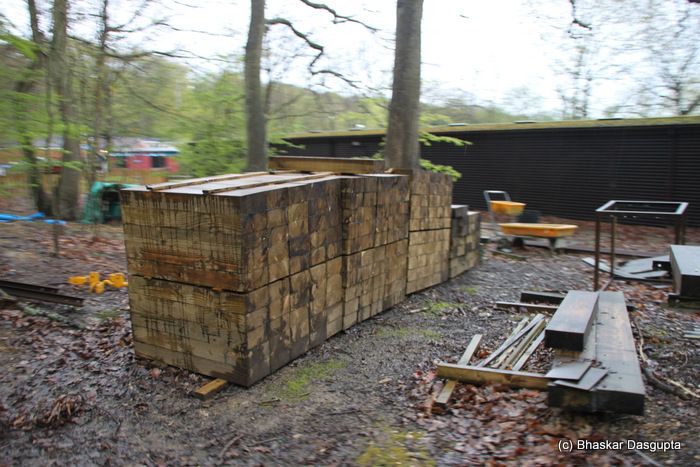 Looking back at the train and we got off and started walking..


Here's the "beach". its an artificial beach, and its pouring with rain, not a place to linger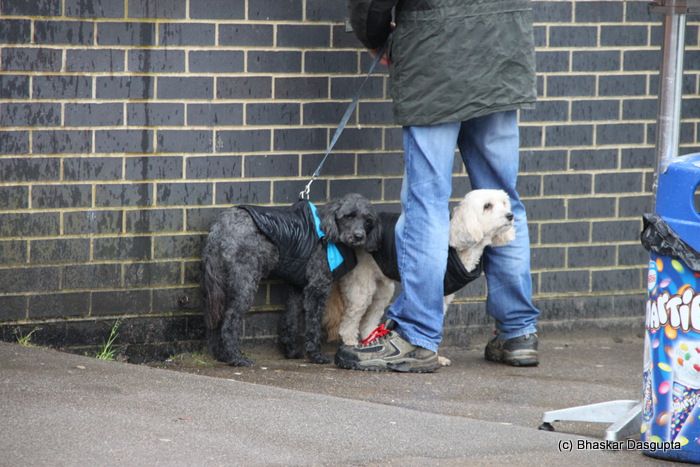 These two doggies were looking utterly miserable. Not a day for man or for dog, eh?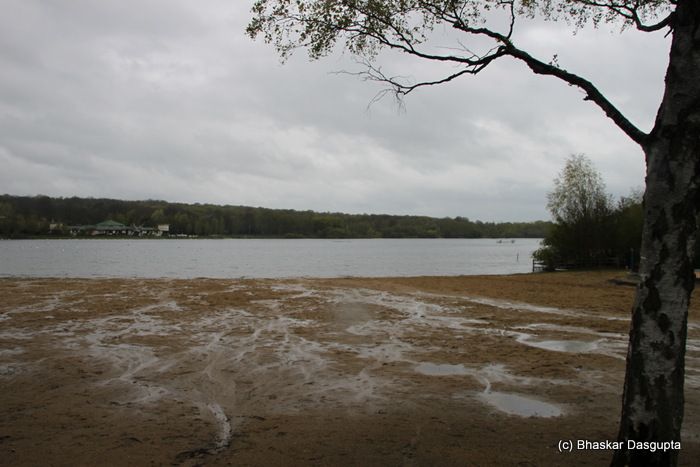 See? the beach was more like lake..
We went off sharply, it was raining too hard for me to take pics I am afraid…
One day we will come here when the weather is good