One day, I decided to attend a book crossing event in Waterloo and came across the most extraordinary place that I have seen. A dedicated street where you can do graffiti to your heart's content. So I went back there again few weeks back, this time armed with my camera.
This is the best bit, its an authorised graffiti area. The idea that you can have an authorised area for something that is subversive is so ironic…and then the artists spray all over it. About right too.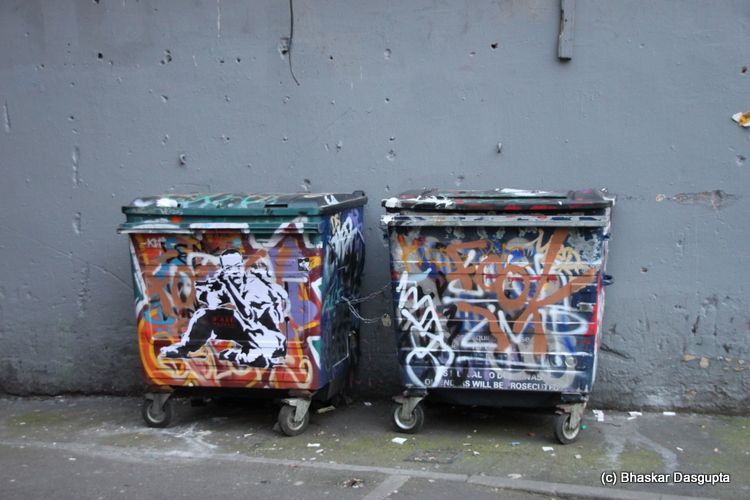 The rubbish bins are covered as well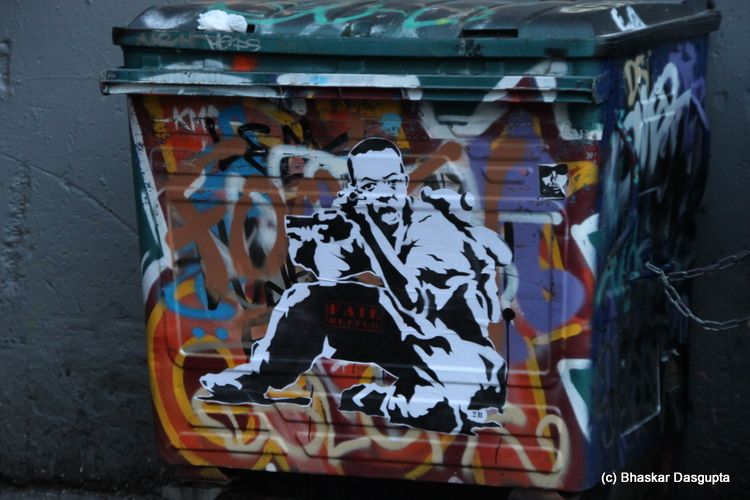 Some of the stencils are very nicely done..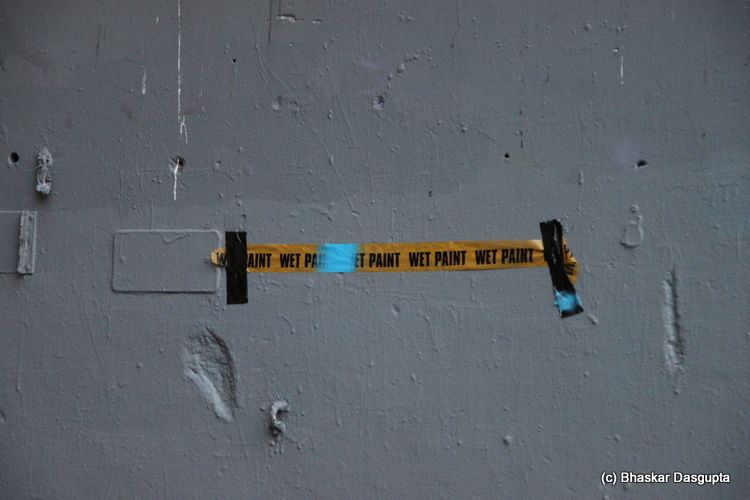 And then the appropriate blue paint…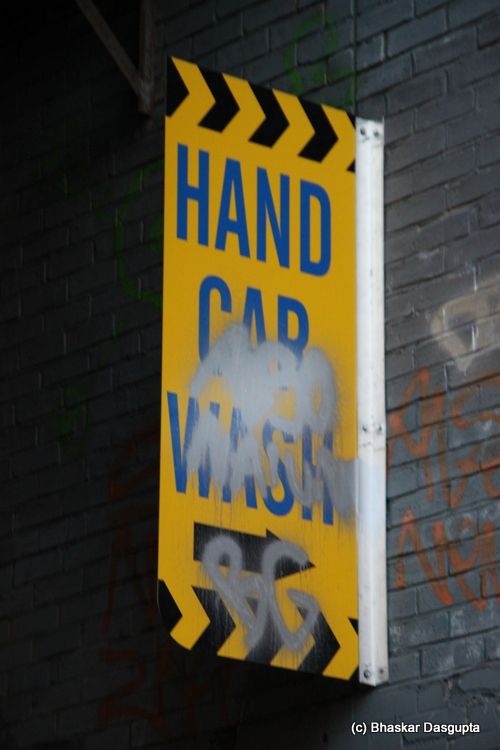 The sidewalk is also covered..And then some have over-written the original slogan with some more subversive paint…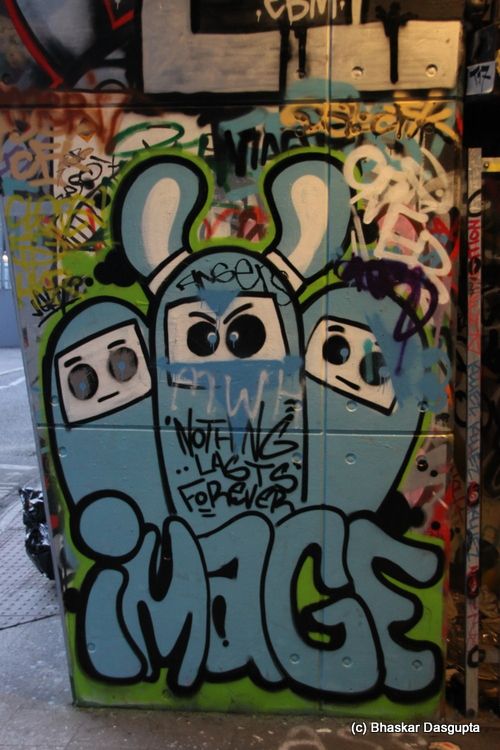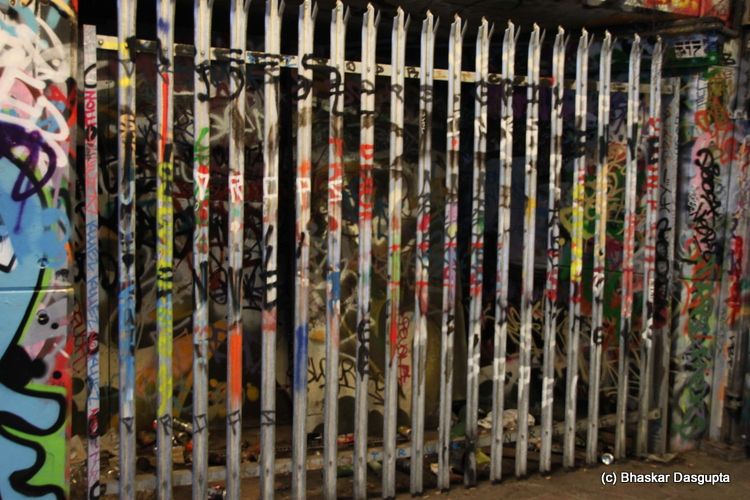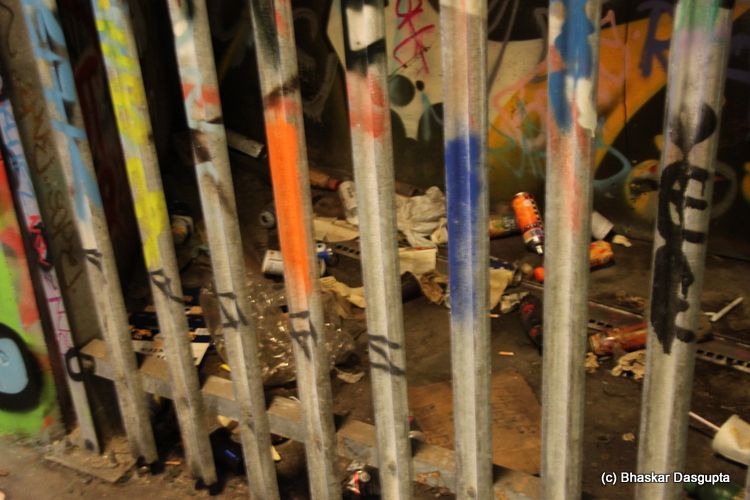 A section is fenced off, its full of paint cans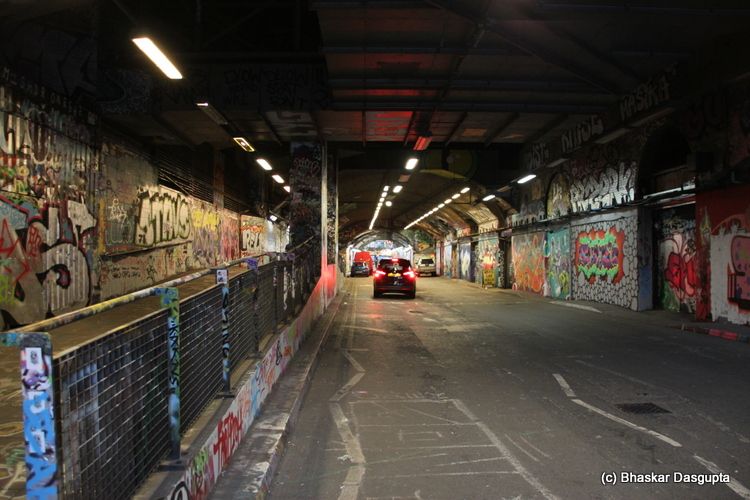 Even the lights are painted over.


The stuff has been painted over so many times..its difficult to make out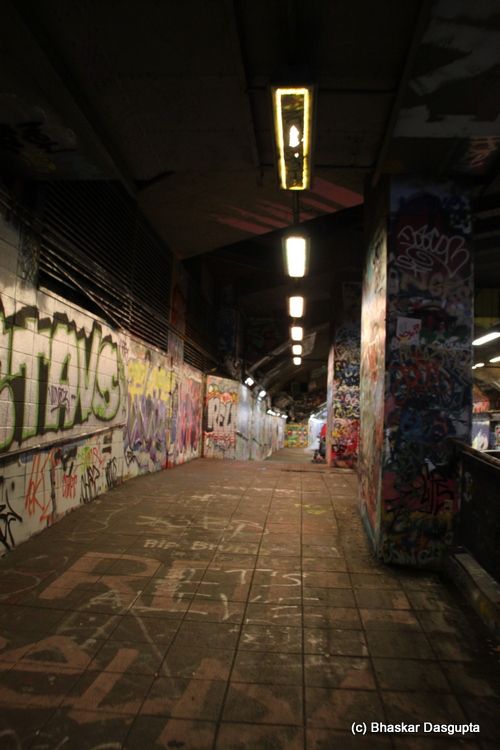 I move on the pavement.
The paint goes right up…

You have somebody sleeping it off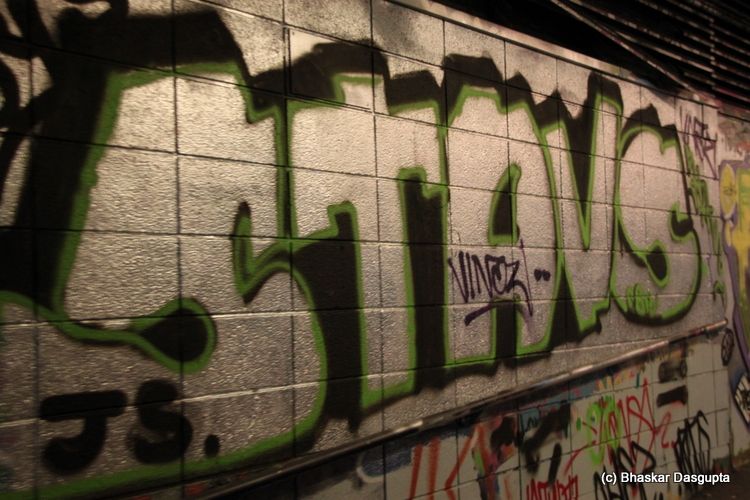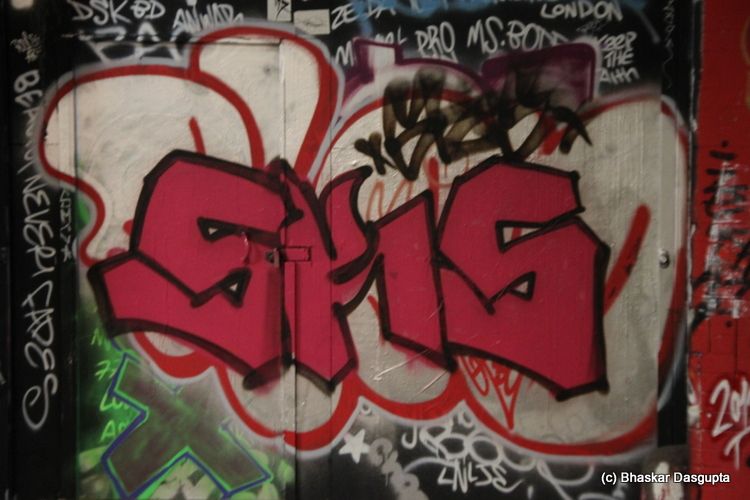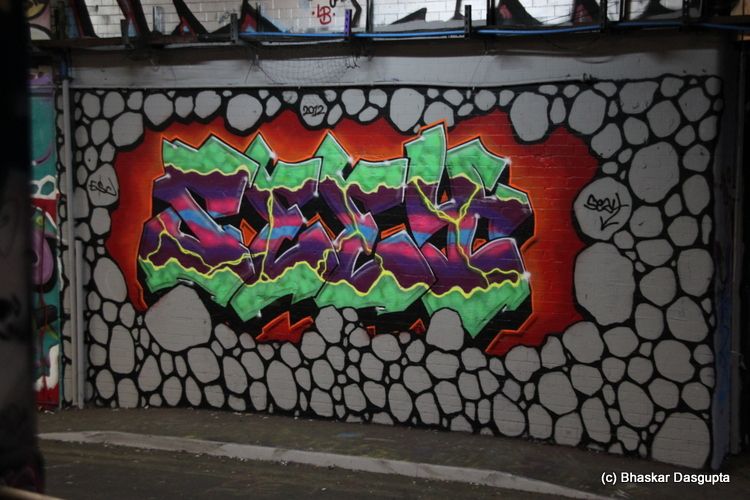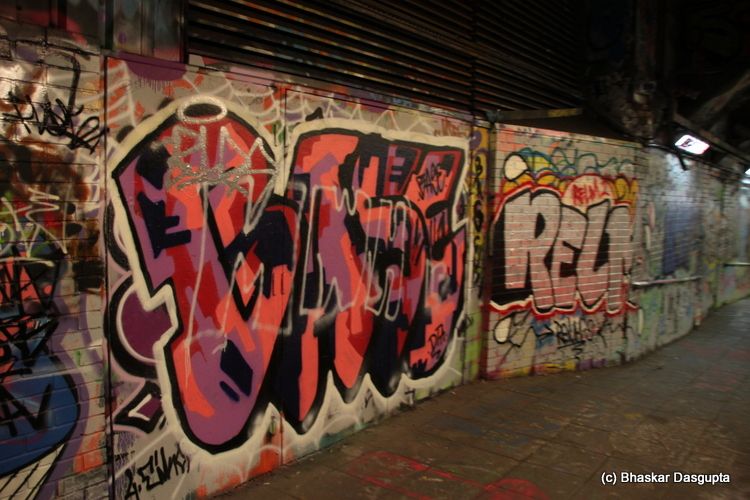 Its difficult to read sometimes




that is one evil rabbit…


Somebody taking the mickey out of the car wash place…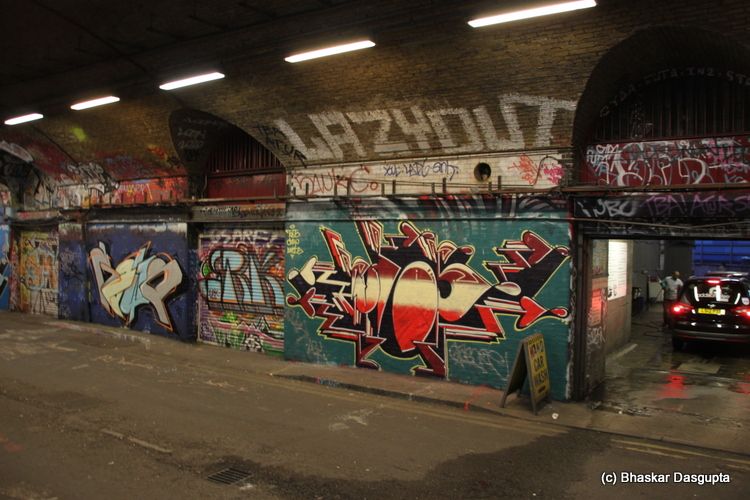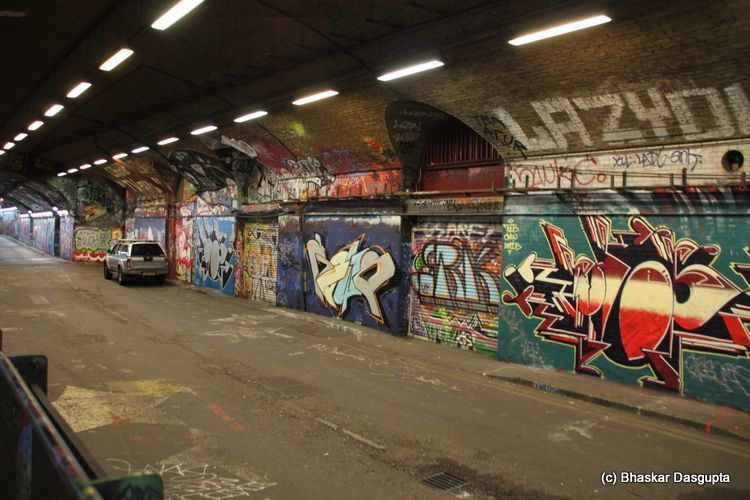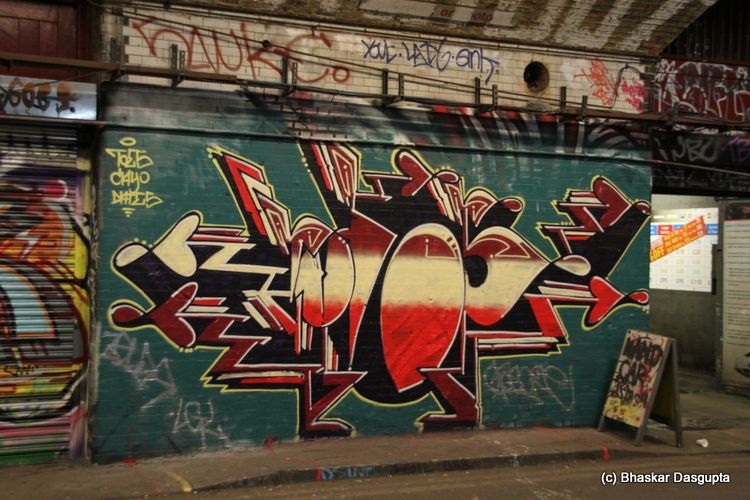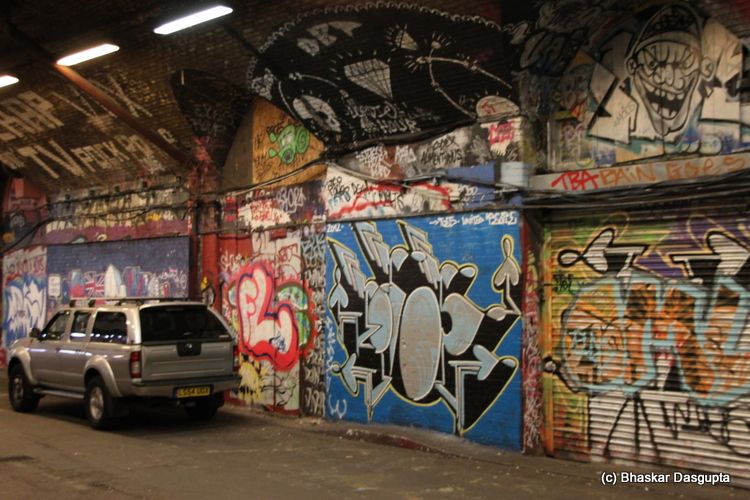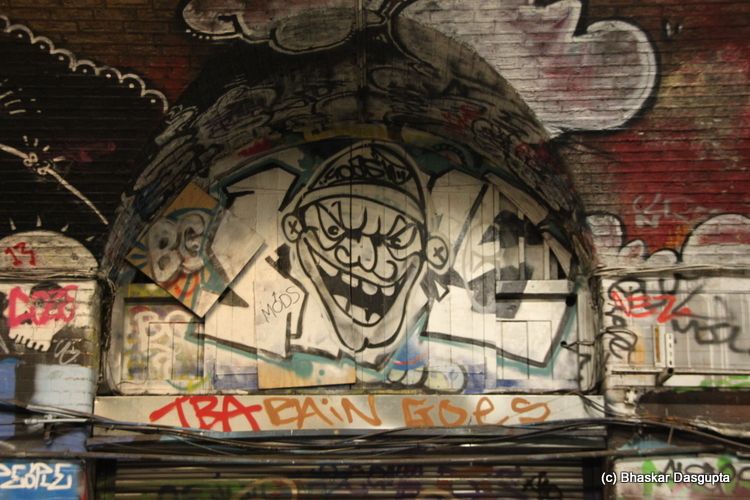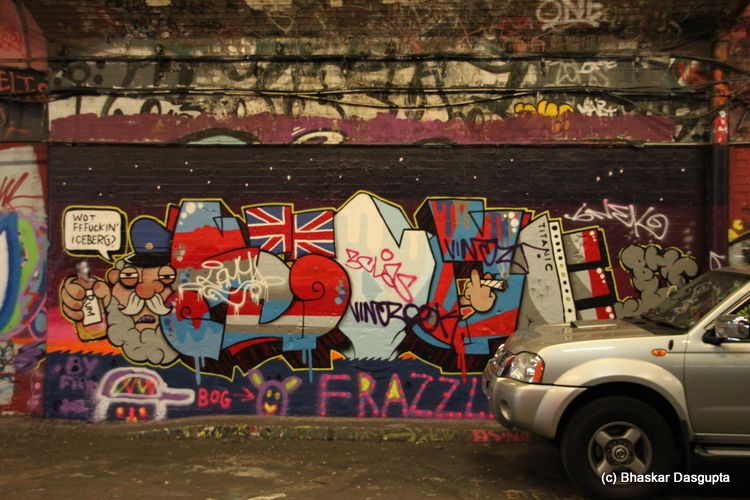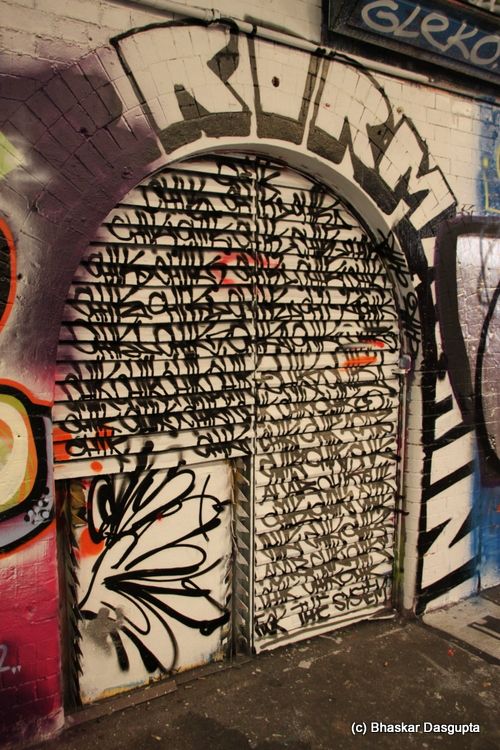 This was an interesting drawing..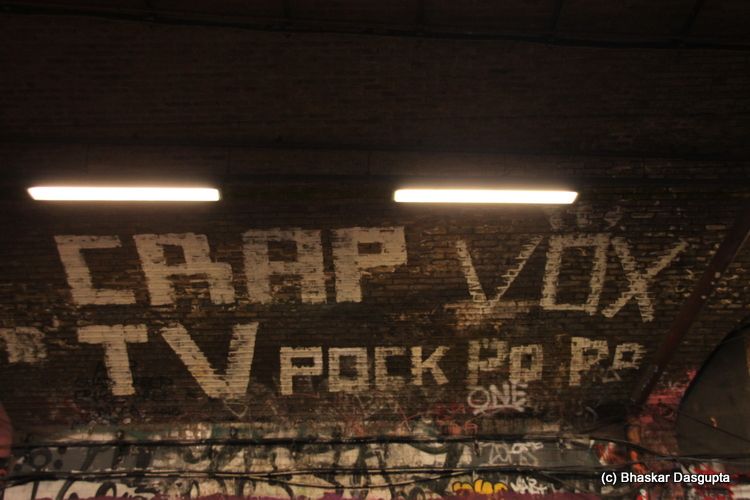 How on earth did they manage to climb up there to paint on the top of the tunnel?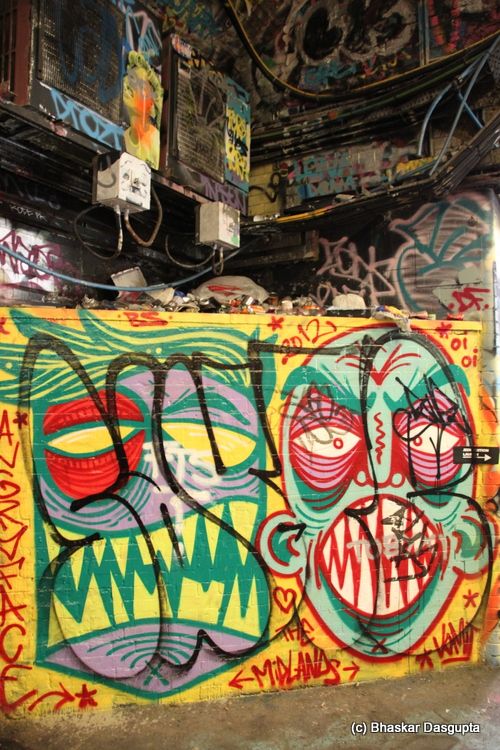 The air conditioner units were totally covered…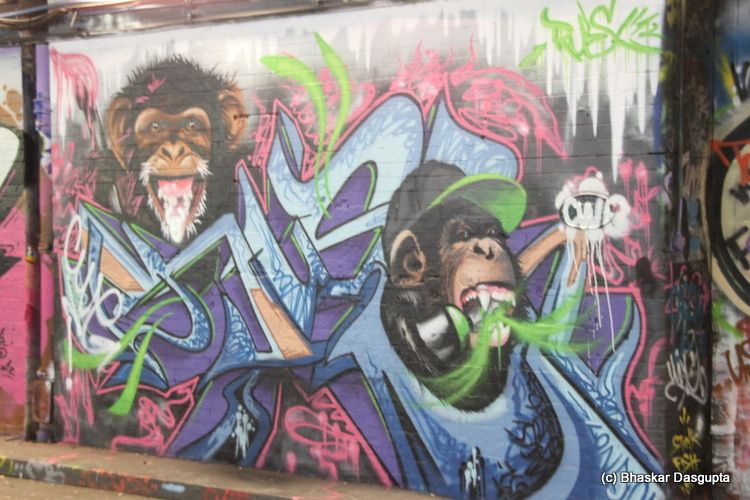 Somebody left the can on the sidewalk…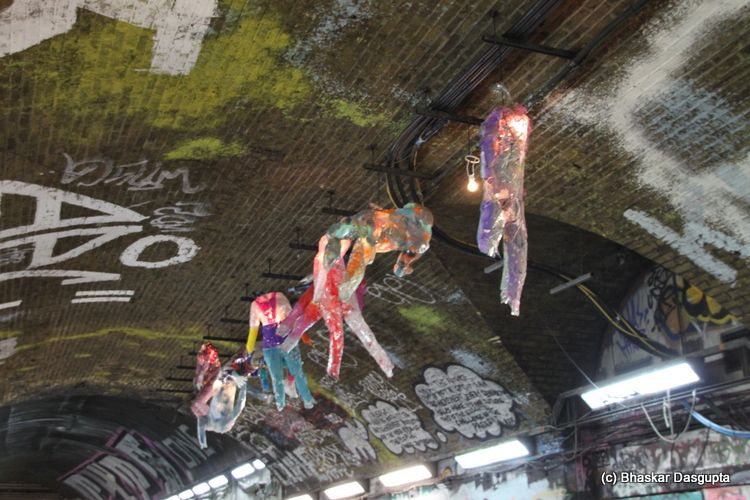 Somebody had hunk what looked like blow up dolls…very surreal and strange..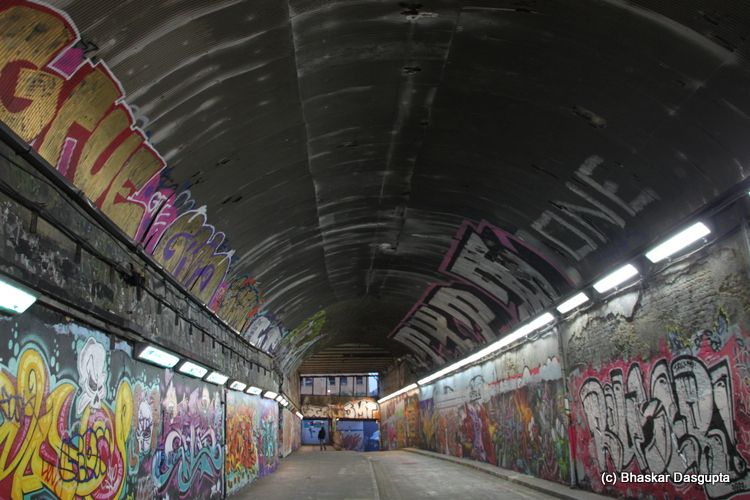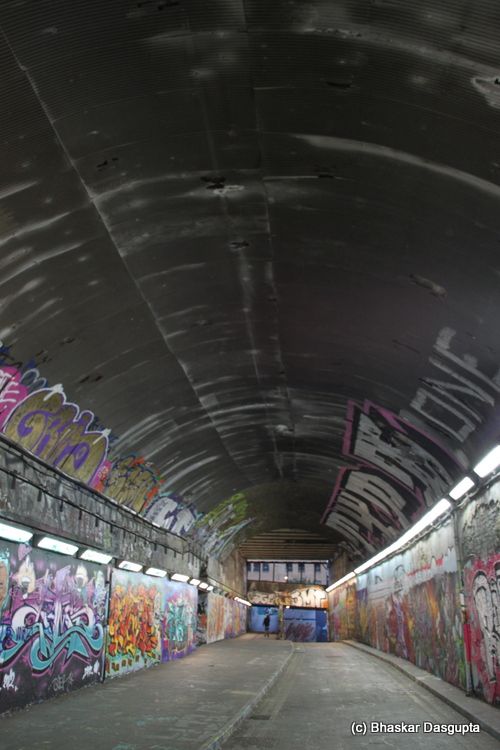 The right hand side road goes out and joins a road while the left hand side pavement moves straight ahead
Looking back at the entrance. Its about 400-500meters in length.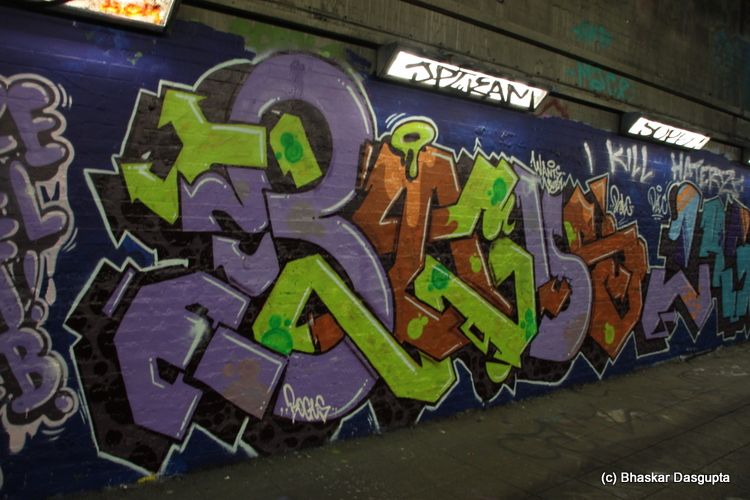 Crazy indeed…at least that's what I think this says..And check out the slogan on the right, I KILL HATERS! irony..