Thomas Cook
is one of those ubiquitous names that you hear whenever somebody is trying to book a holiday or is on a holiday. It is a pretty famous name, but I never got the chance to explore the background of this gentleman.  Thomas Cook was the first person who arranged for publicly advertised and brokerage charged tourist excursions. From the time he started, back in 1841, to take a group of temperance campaigners from Leicester Station to Loughborough, 11 miles away to his company today which girdles the globe, his name is always associated with tourism. Pretty big man, eh?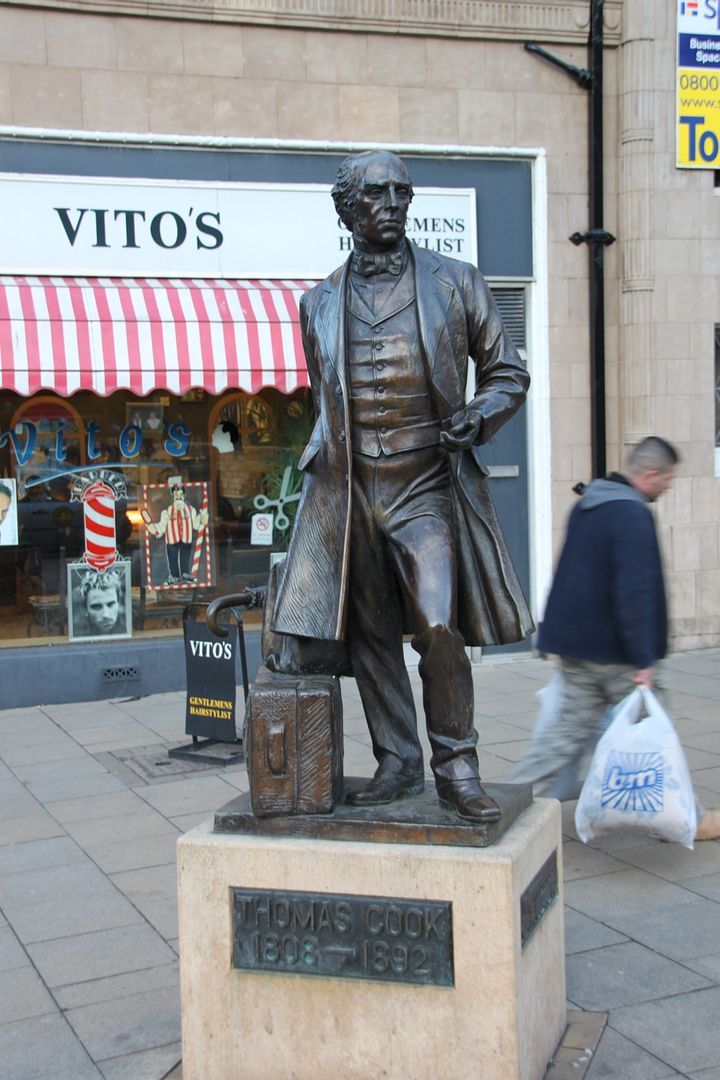 There is a statue of him in front of the Leicester train station.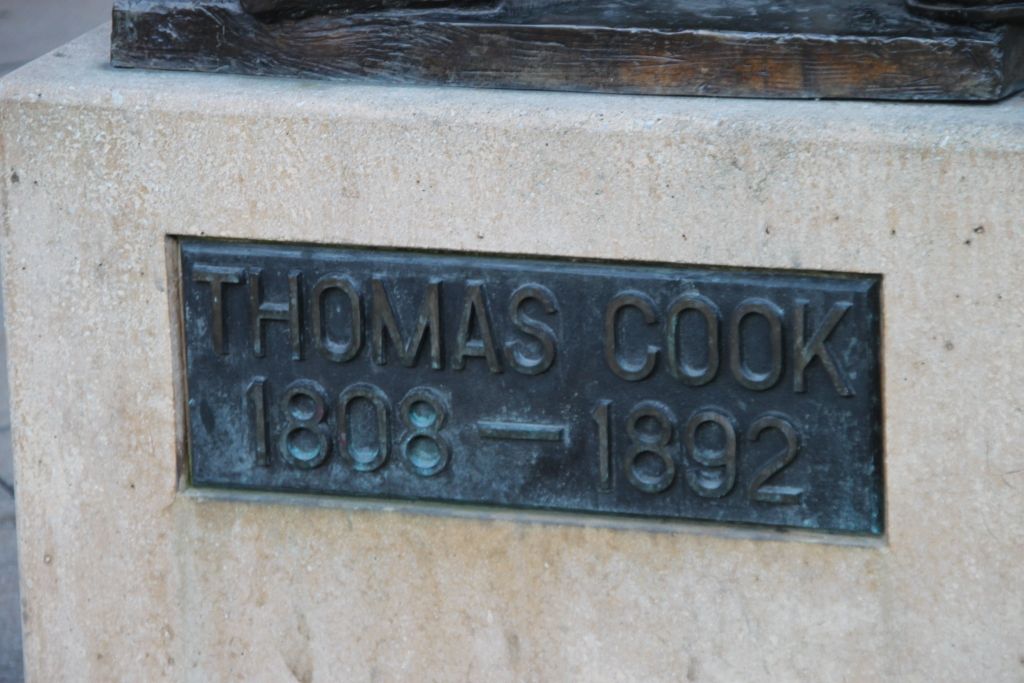 A plaque on the base showing his life span, 1808 to 1892.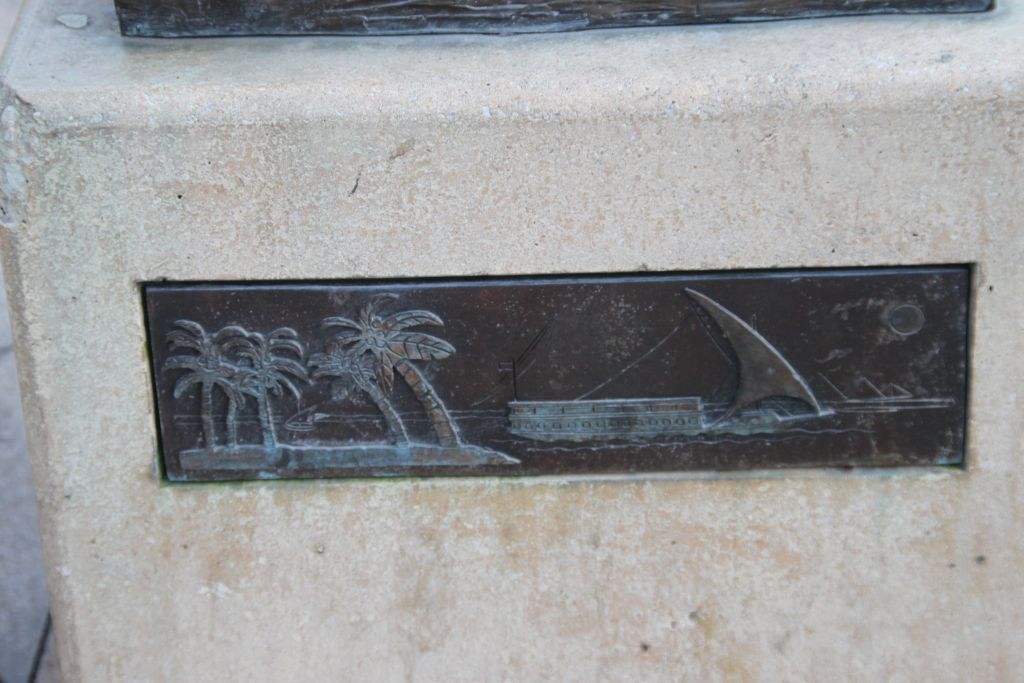 Two plaques, the one on the left showing open topped railway carriages taking the first trip to Loughborough and on the right, a typical Nile river scene with a felucca and date palms. The Egyptian trip was a big sales idea for Thomas Cook.
The final plaque showing how the statue was commissioned by the Leicester City Council in the 19th century.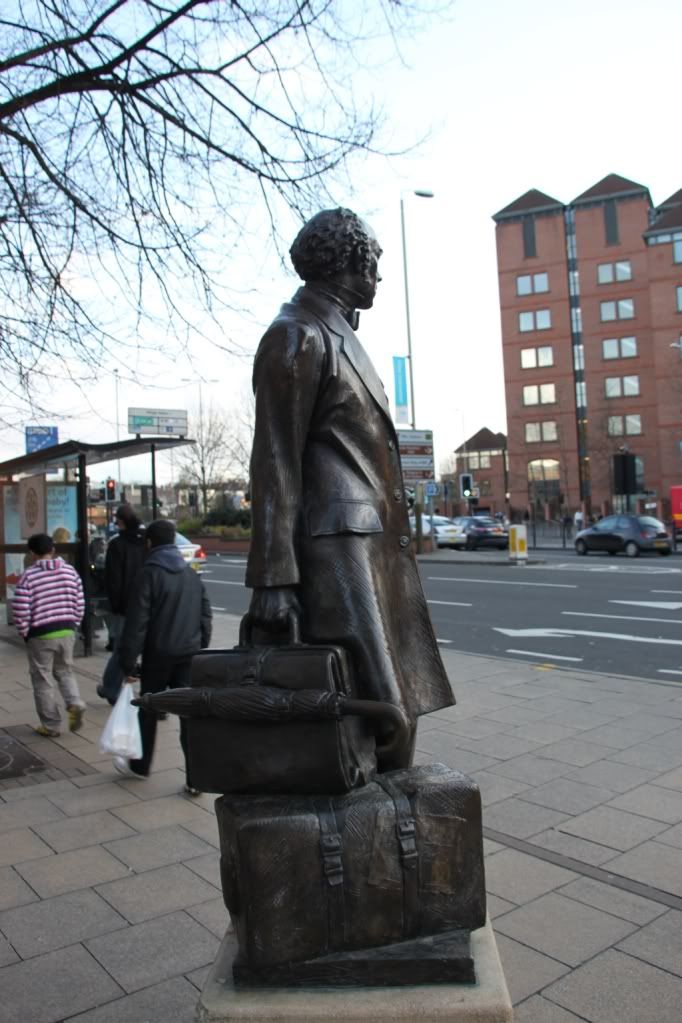 Another view of the statue, this time with his luggage, this angle shows him more as a traveller than the first one.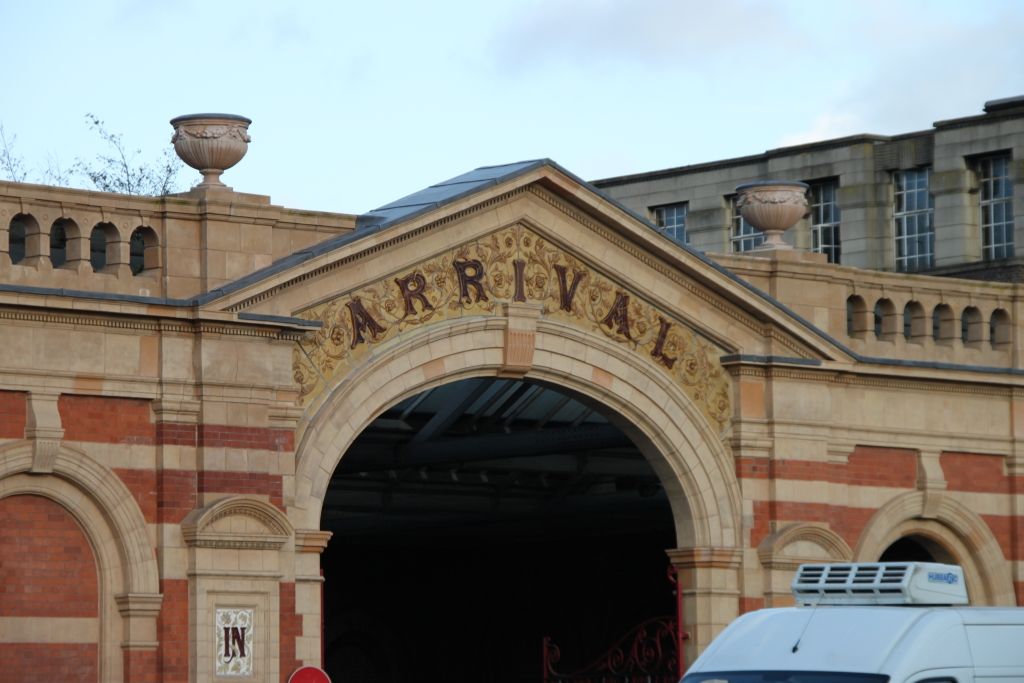 Although the original train station of Campbell Street Station has been torn down, this is a newer one, (which was built in 1892)  still has some wonderful period characters such as the Arrivals and Departures arches. Fascinating exercise! I stood there like a bit of an idiot observing the statue. The man had courage of his convictions to launch such a wonderful idea which so many people down the decades have used. Hats off to you, mate.
Full slide show with higher resolutions
here
.