Here's the photographic evidence on how we made cinnamon buns.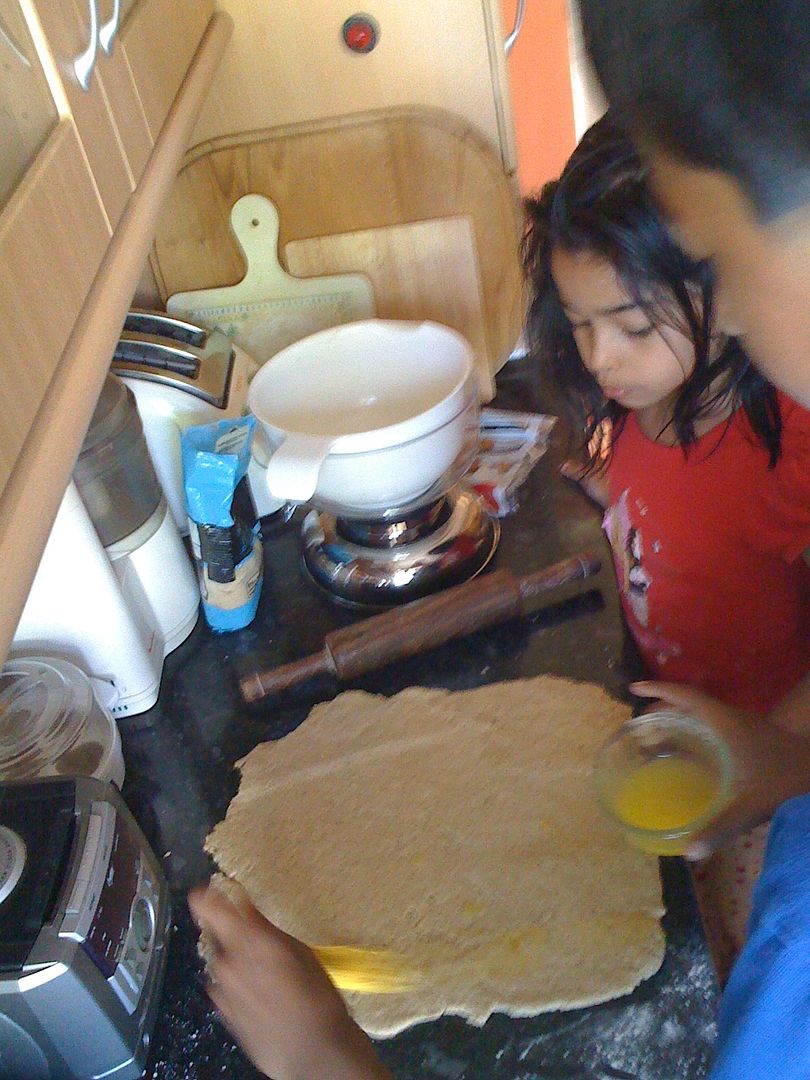 Made the dough and then rolled it out. Then Kannu spread the butter and stuff on the dough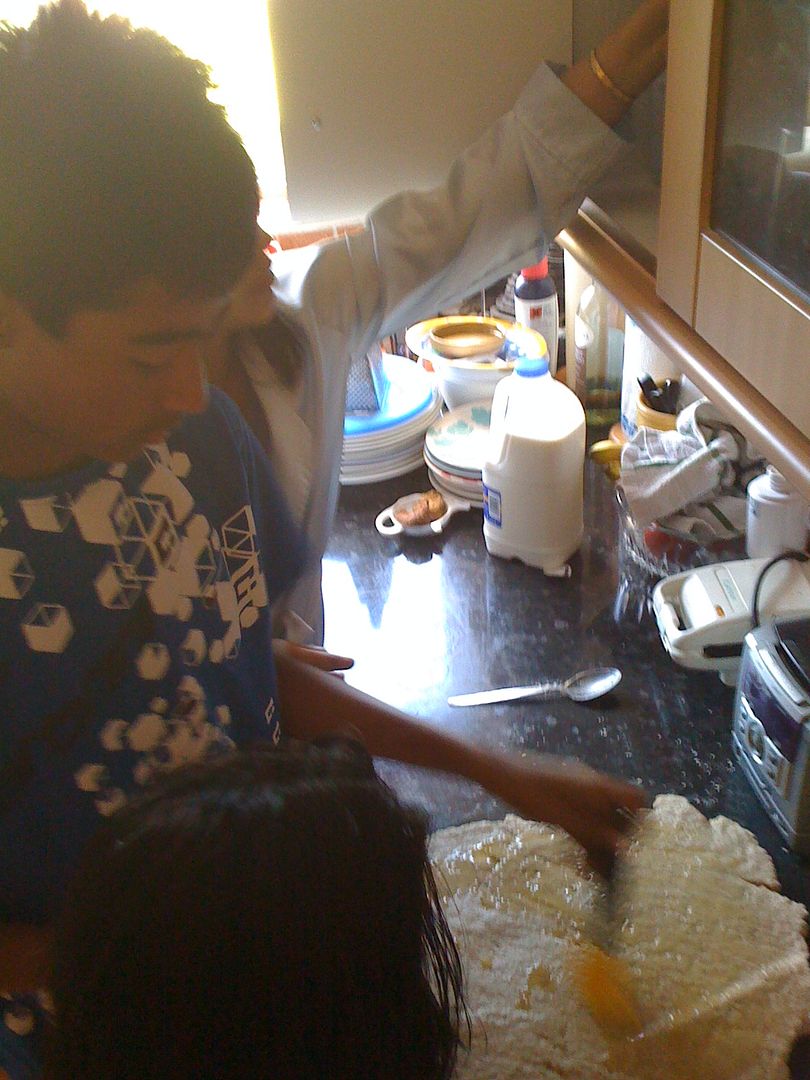 More help on the spread of the butter, then rolled it up and cut it into the rolls.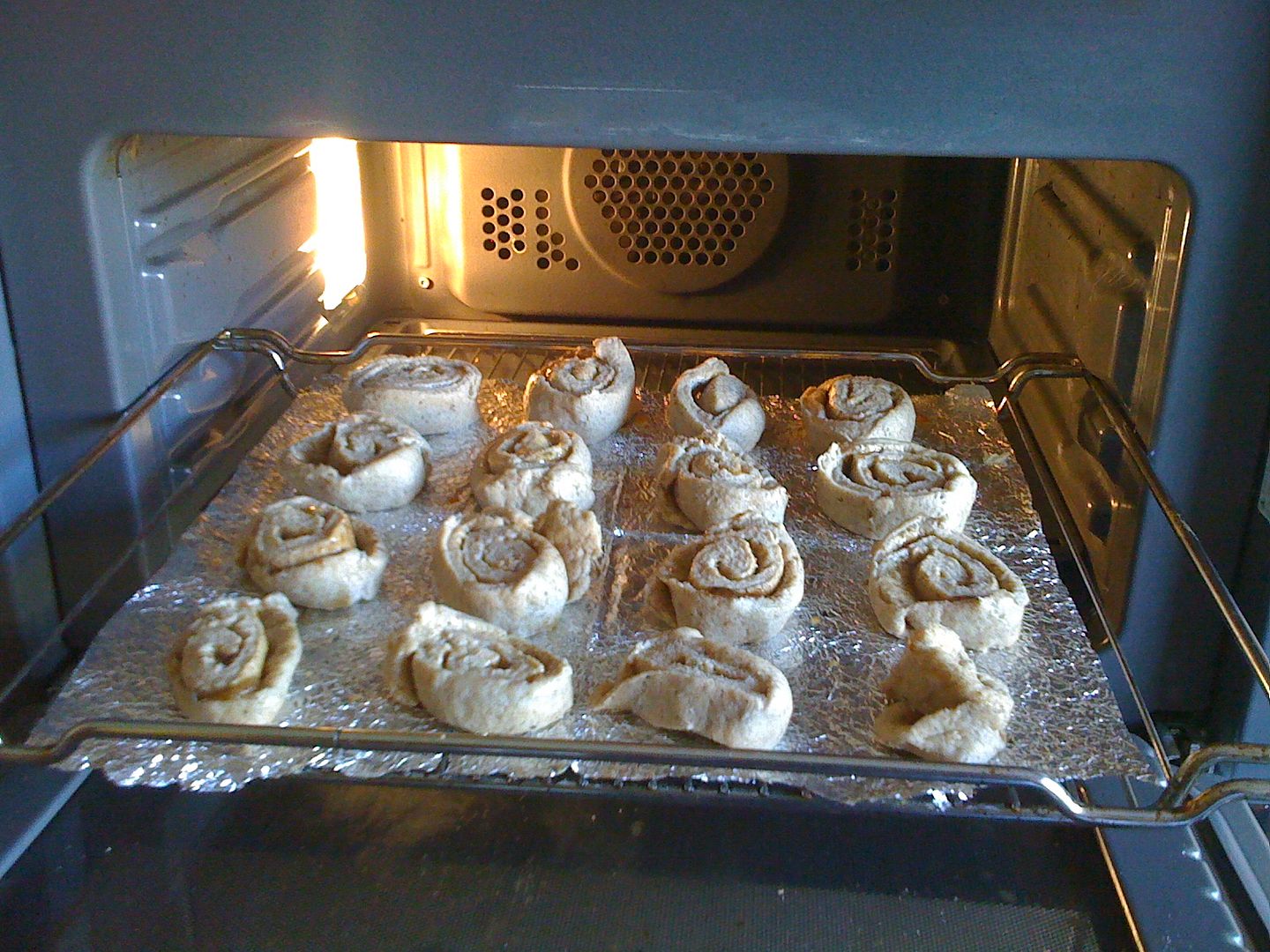 And here's the final result, all baked and cooked with icing on top.