Here are some of the photographs of Cairo which I took while trundling around the city. No common theme, just some (to me!) interesting perspectives, which do not fit into the other essays. Here is the
slideshow
with a higher resolutions and more photographs.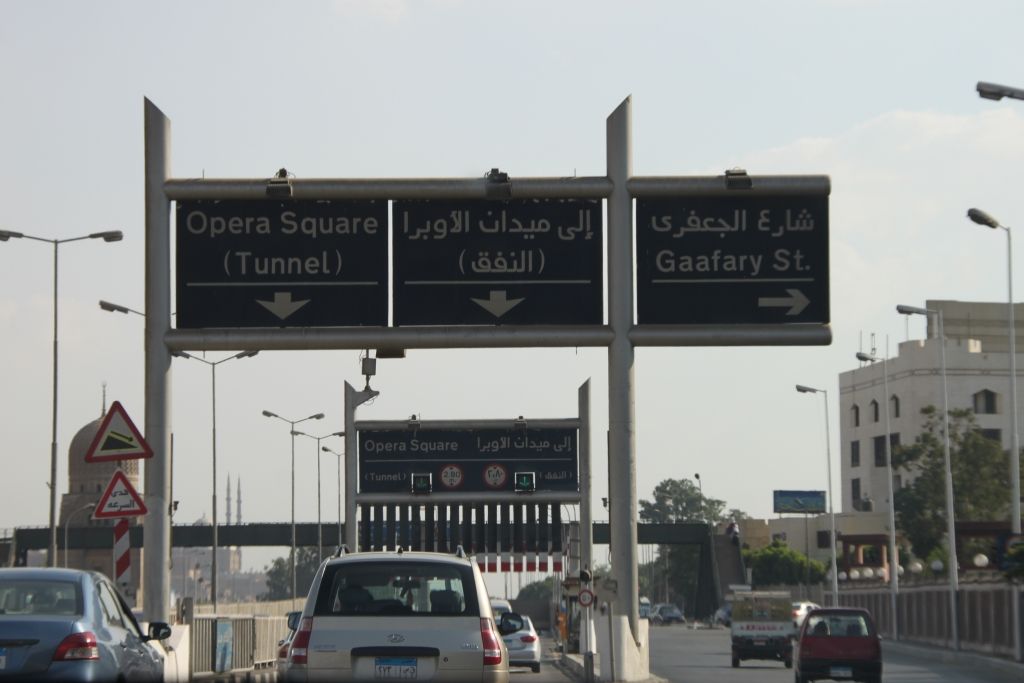 Road to Opera Square or someplace in the middle or Gaafary Street.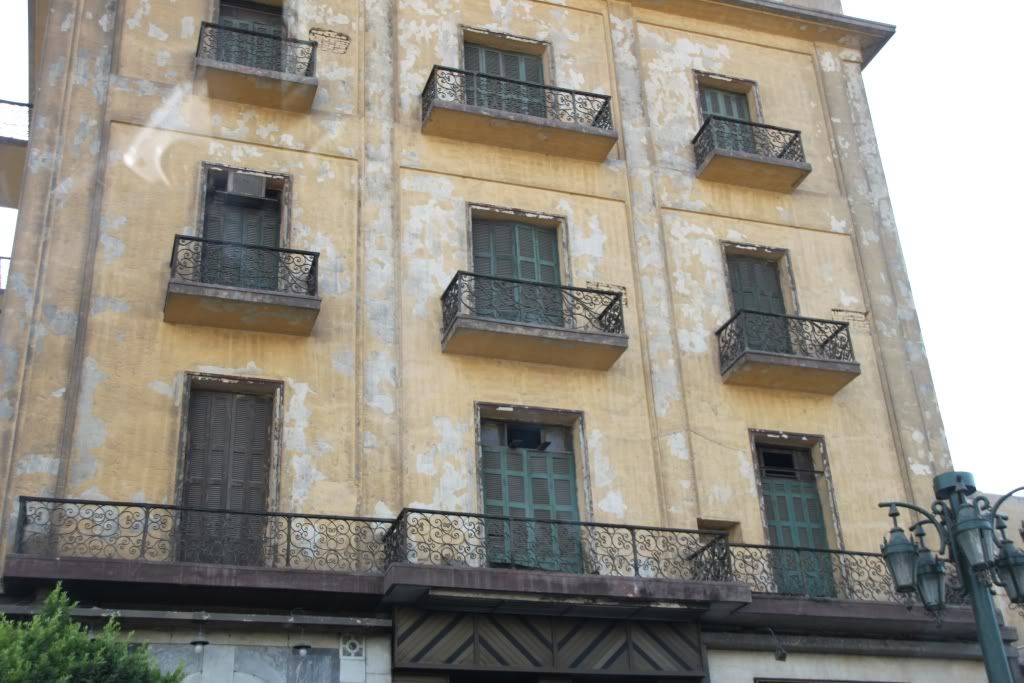 This was such as great building block if a bit run down as you can see from the broken windows. The railings are wrought iron in heavily curled patterns. These are not easy to make and take a shed load of skill and time. The windows are painted green with slats, perfect colonial era manufacturing. I can just imagine being inside these rooms, with the sun blazing outside, while it is nice and cool inside. If you are lying inside, you can see shadows moving around on the roof from reflections of the sun off the tops of cars. Lovely, but as I said, a bit run down. Also, check out the beautiful lamps on the street lamppost on the bottom right hand side. Presumably they were gas lights at one time but have been converted to electric lamps. Lovely.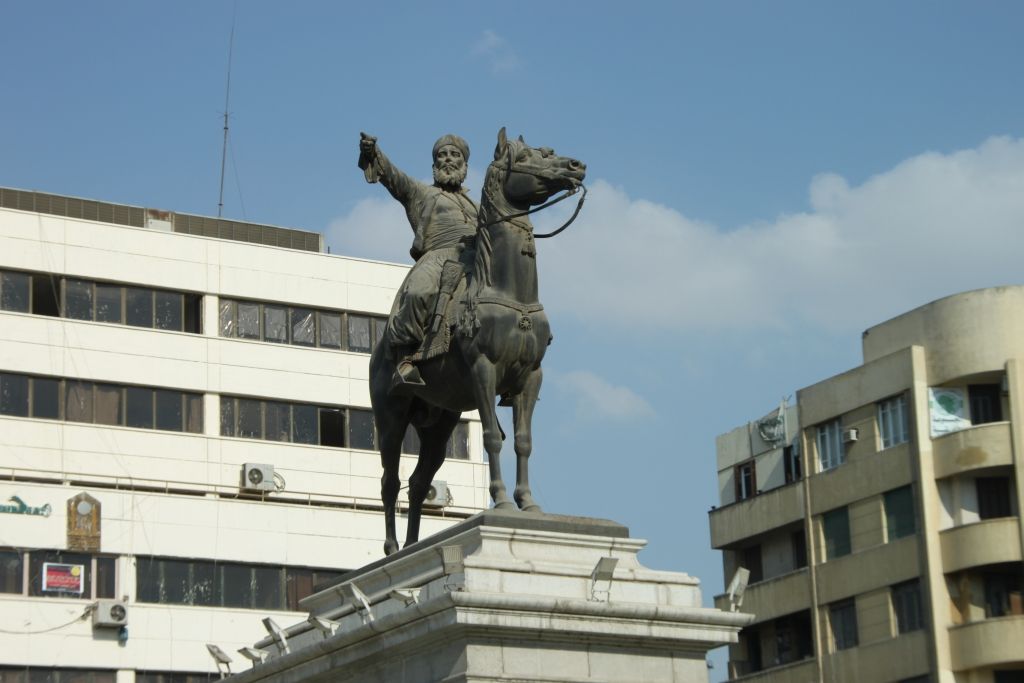 This is a statue of
Ibrahim Pasha
of Egypt. The man has a fascinating background, Albanian, Ottoman, Greek, Muslim, Christian, you name it. Anyway, did you know that this man actually went off to war in Saudi Arabia in 1813 and defeated the Saudis, the old House of Saud. He also went off to Greece to help quell the Greek revolution, but that didn't come out that well despite defeating them in open battle. Then he went off to wage war in Syria and defeated several Ottoman armies. Curious that his name isn't more famous. He sounds like a great general to me. I couldn't find any good books on him either. Hmm, curious, why has this great general been neglected?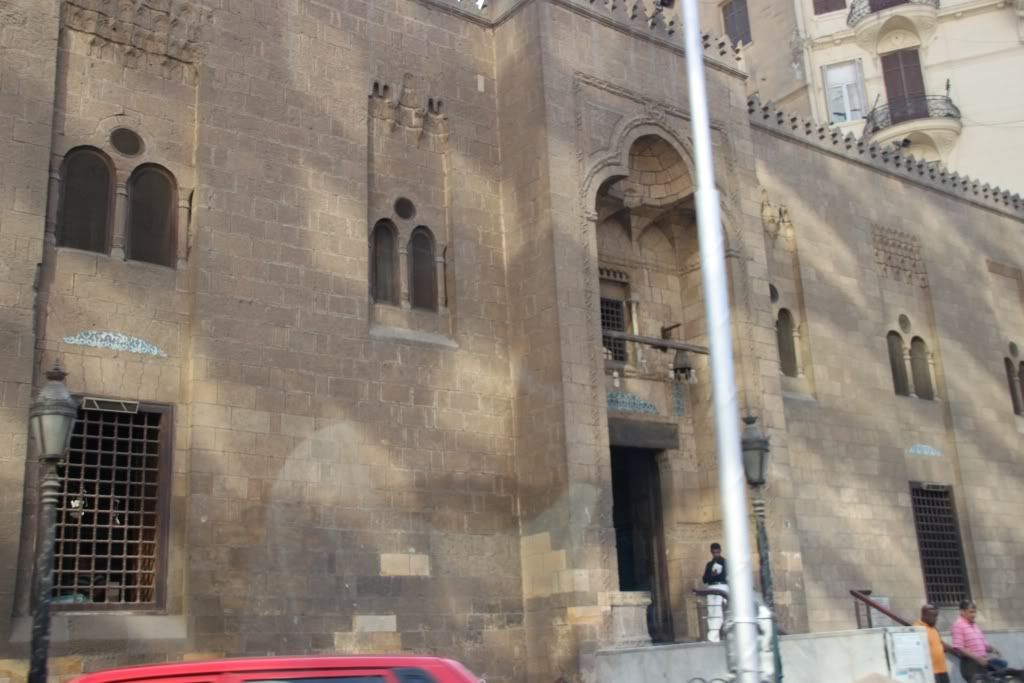 A mosque with beautiful windows.
The Abdin palace which was supposed to belong to
King Farouk
. It is now the Presidential Palace. In the front, you have one of those blessed Egyptian Taxi's. But to go back to King Farouk, what a sad story, eh? the story ended up with him dying on his dining table in exile  named as a stomach with a head.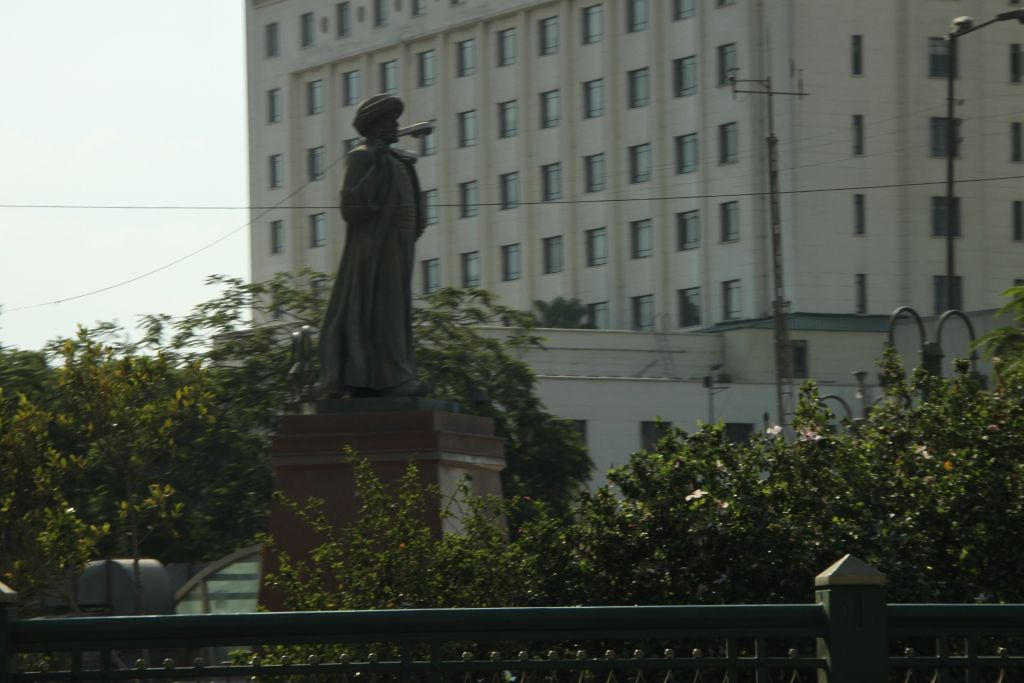 Hmmm, now I have absolutely no idea who this is. But look at the proud set of the head.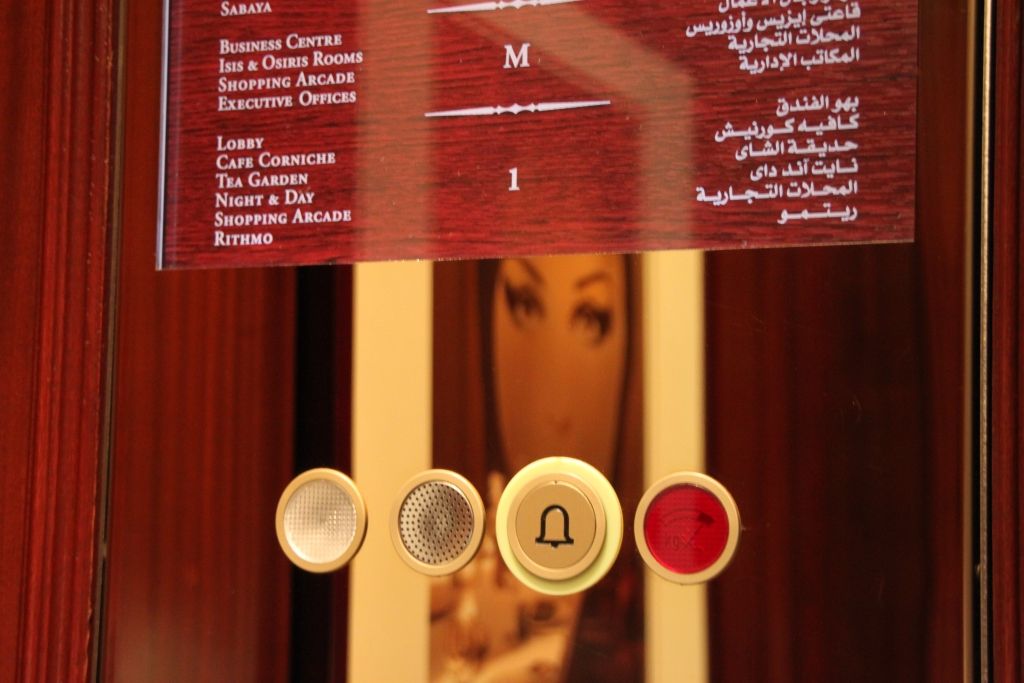 A reflected poster on the shining elevator panel inside the Hotel.
The side of a building. Looks like it has a giant rash.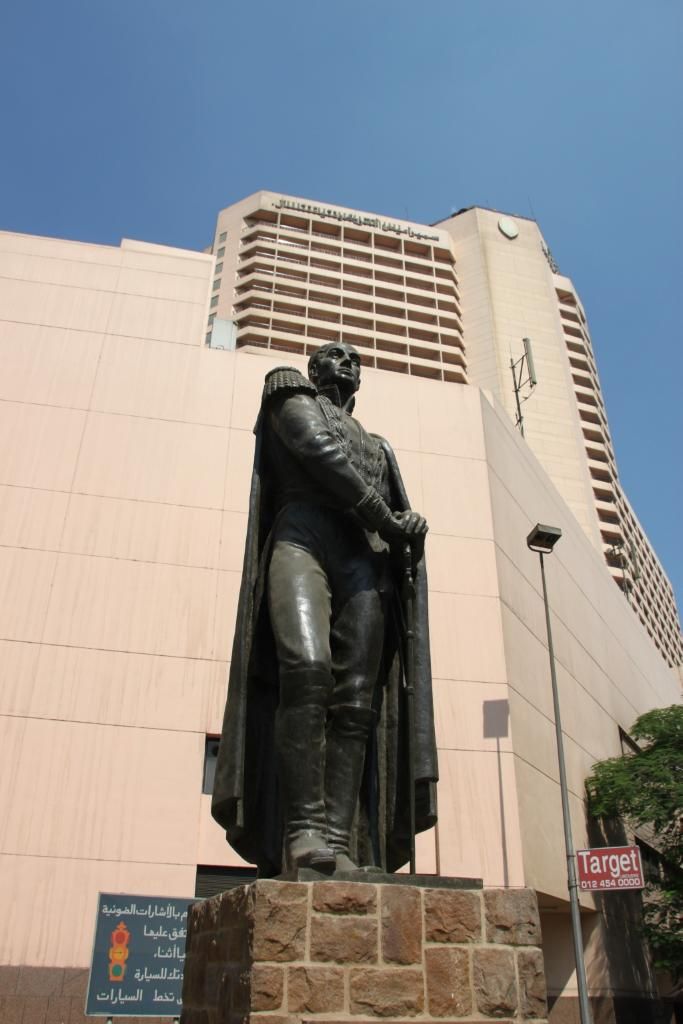 On the occasion of the bicentennial of the independence of Venezuela, this statue of
Simon Bolivar
was erected behind the Semiramis Intercontinental Hotel. Extraordinary. I would question what's the connection? But then, I suppose the connections relate to OPEC or the glorious socialist regime of both countries which are leading the two countries to superstardom!
Very nice lamp posts on the right hand side, then you have a rather sad looking model sodium lamp post and then you have a shunt pole on the left. Pretty sad commentary, eh?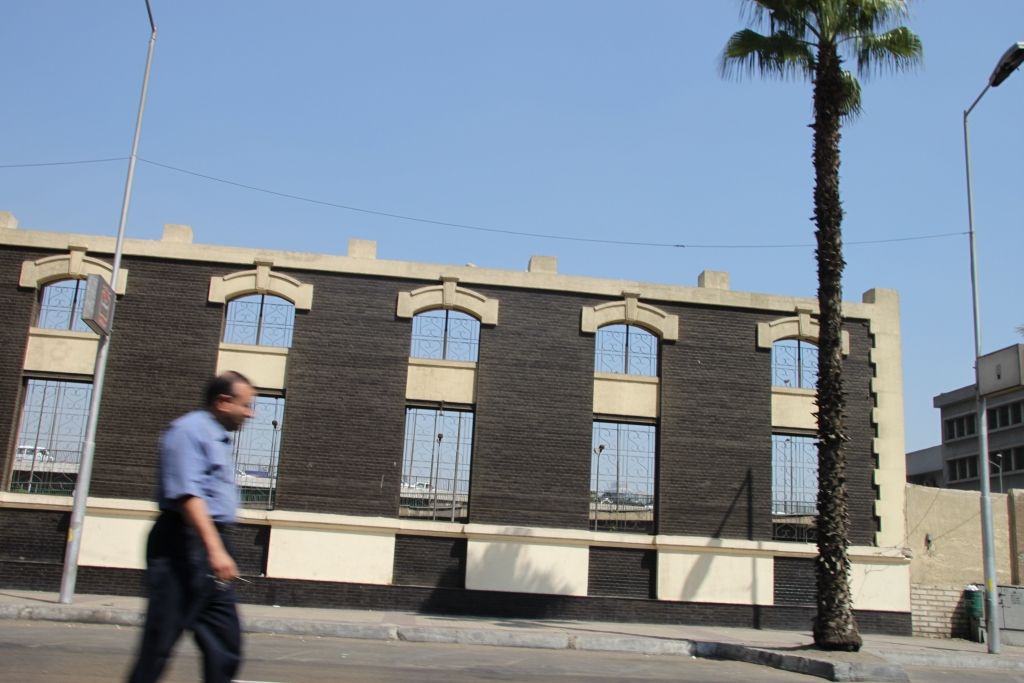 This puzzled me, its a wall, with windows and a door as well, but that's it, nothing behind it, no building, no room, no nothing. Very strange. What was this for?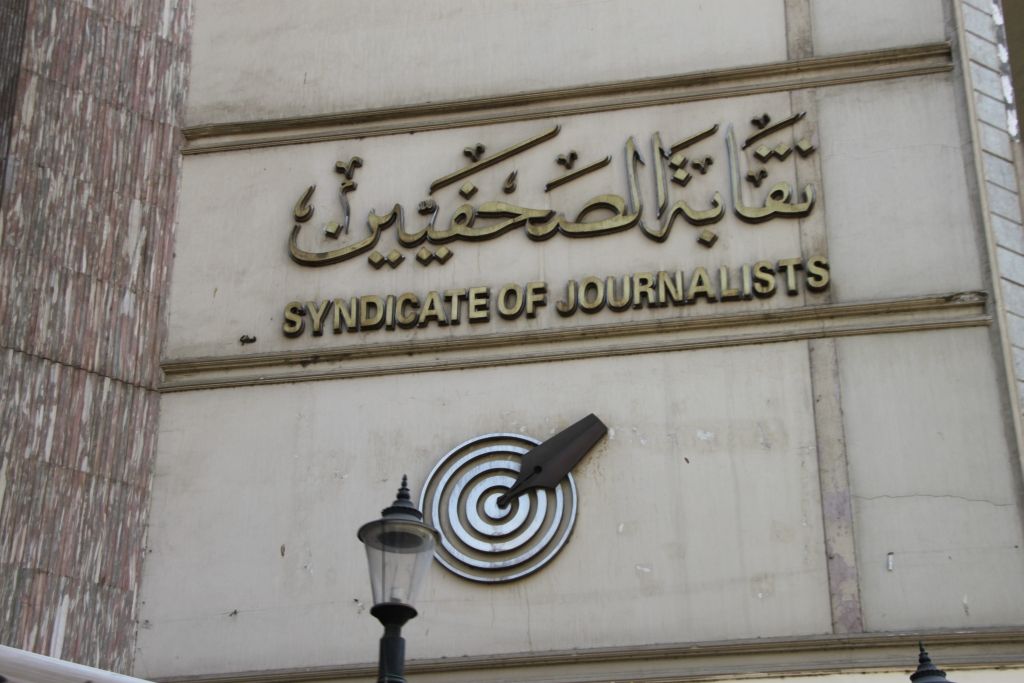 Given the
high level of freedom of speech
  for journalists in Egypt, I liked the icon on this building.
Putting on a fresh coat of paint on this building, whitewashing?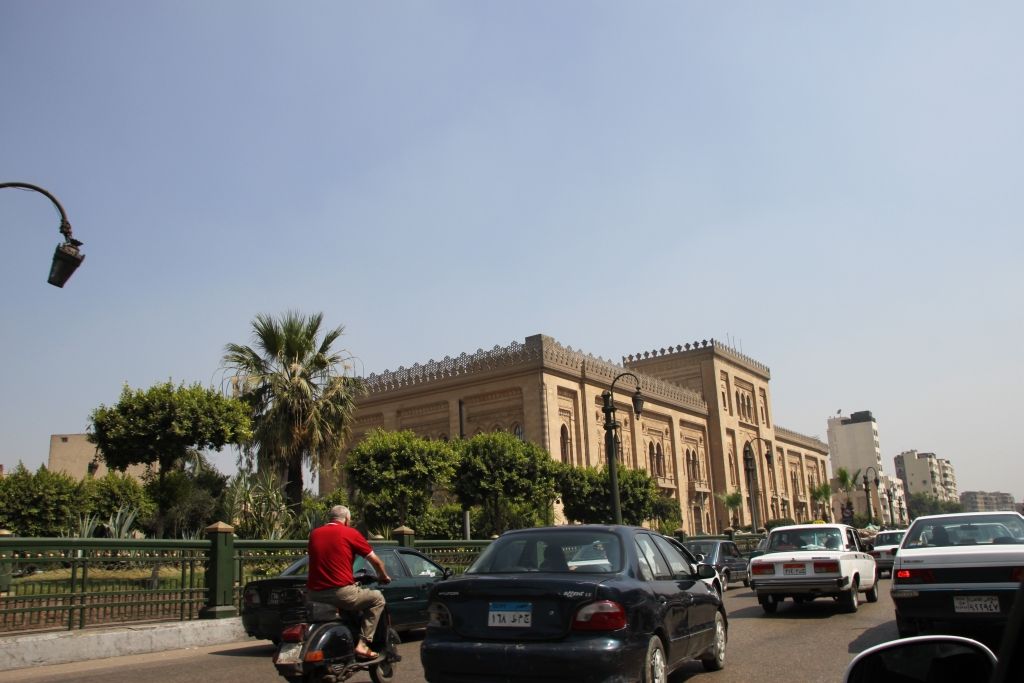 This is the Museum of Islamic Art in Cairo. Unfortunately it has been closed since 2006 and only reopened after I left. Come on guys, you cant close off a damn museum for 4 years.I so wanted to go see the exhibits in the building, but ah well, next time then, one more reason to revisit Cairo.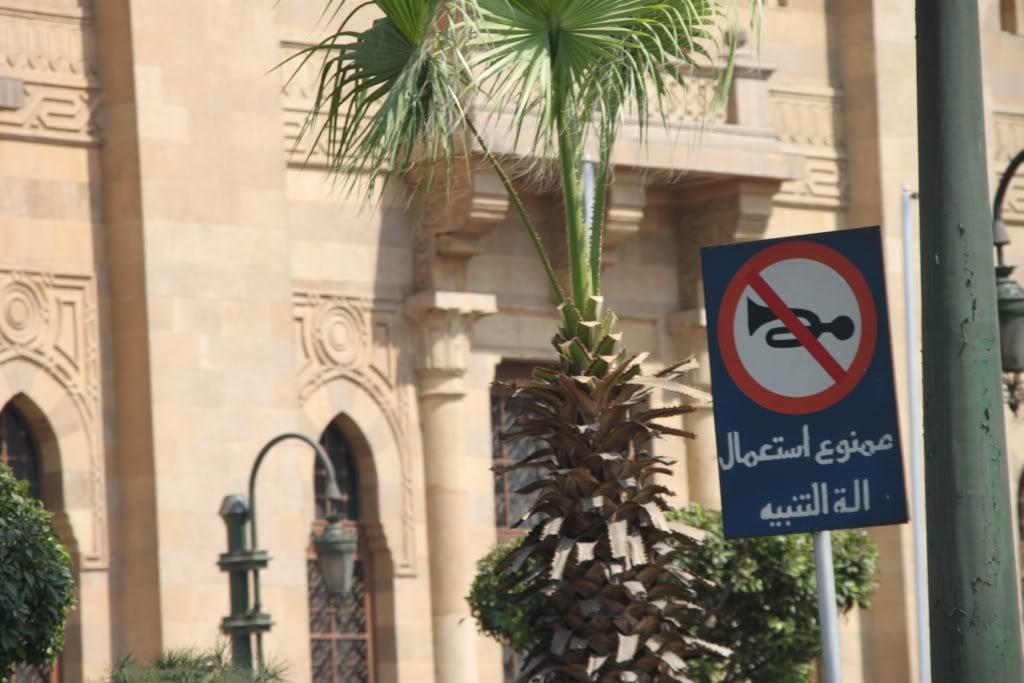 This cracked me up. To put up a sign that car horns are banned in a city where navigation and driving is carried out via the car horn was ironic.
A dusty car. Nothing surprising, eh? But look closely.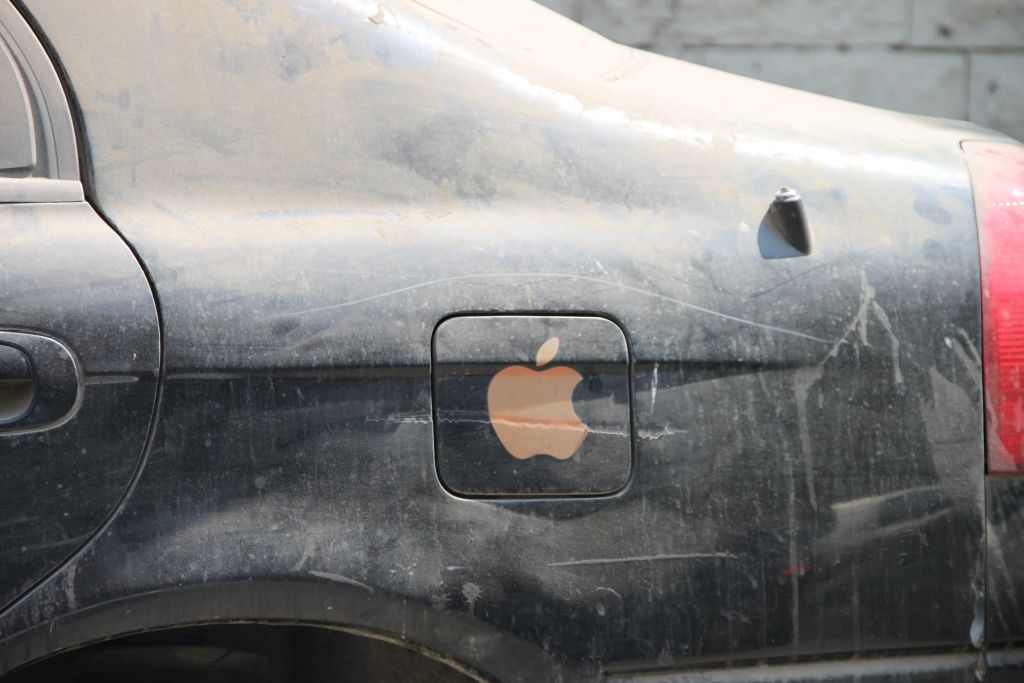 The car runs on apple products! Or is it apple juice? So, no wonder its hung up and dusty.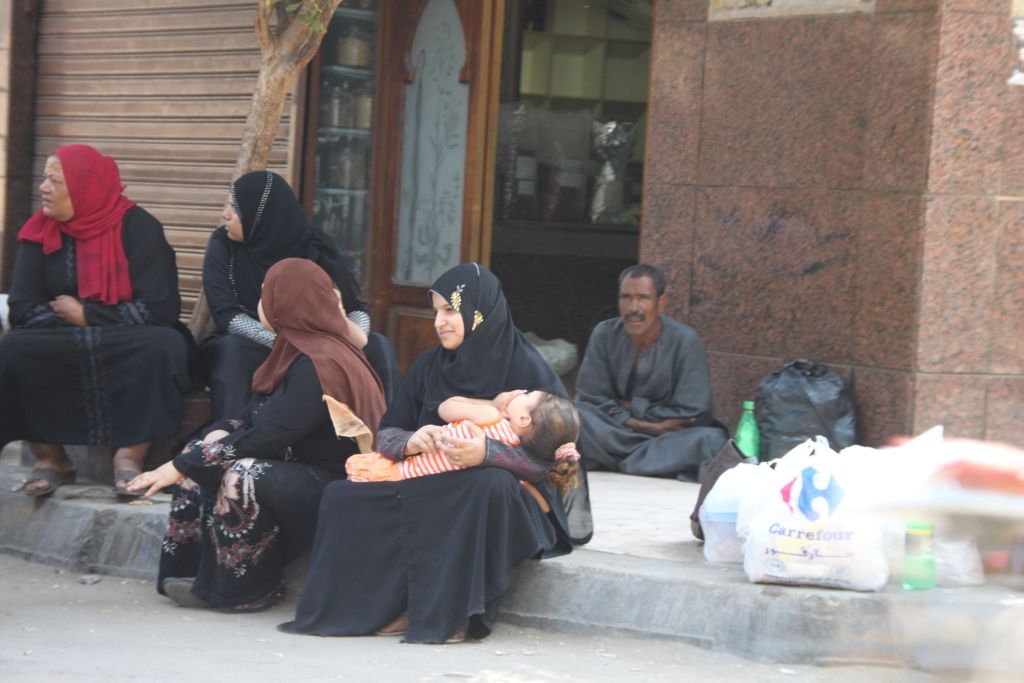 Pretty much straightforward, a veiled Egyptian Lady suckling her baby while sitting on the pavement. As one does.
A rather surprised cat.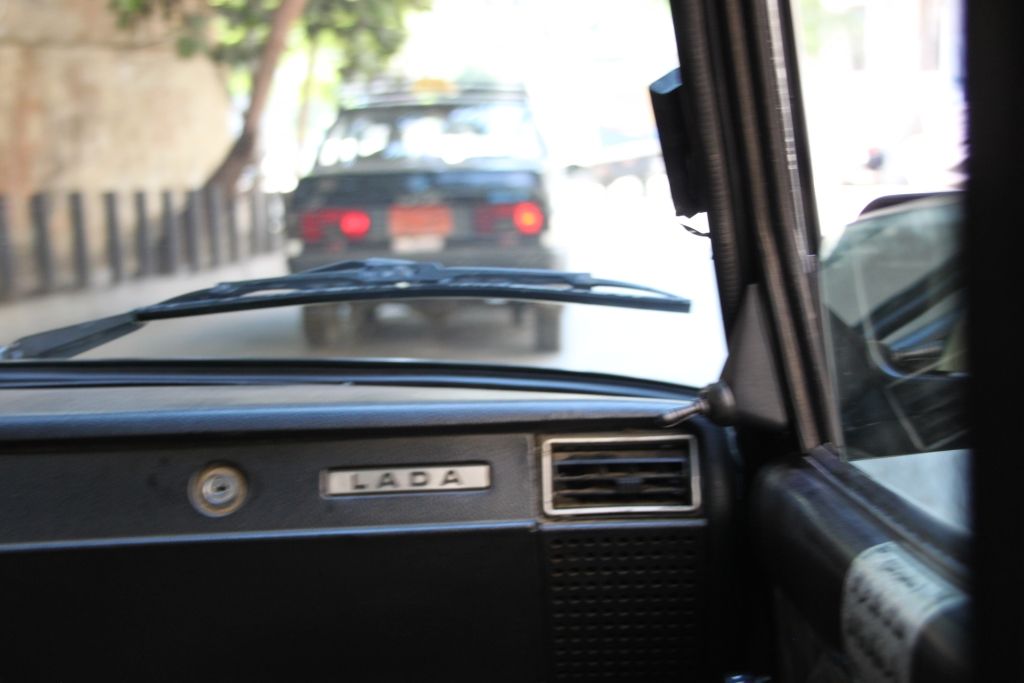 I finally have managed to achieve my life ambition of riding in a Lada. A Russian Car, the butt of countless jokes, being used as a taxi in Cairo. He drove like a maniac.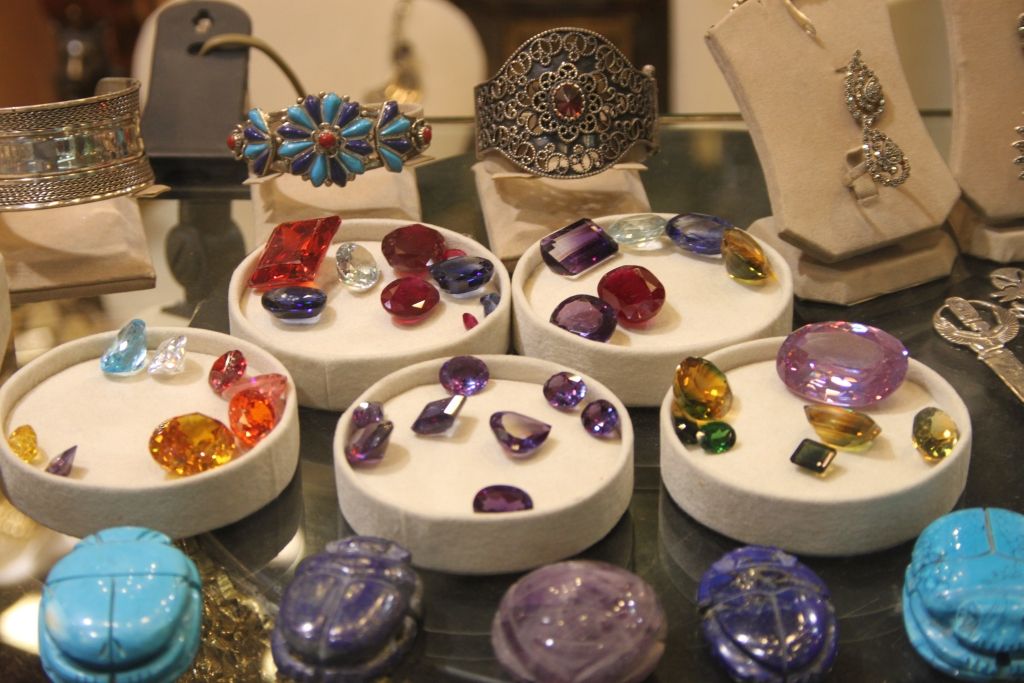 Jewels in the Crown? Jewels on sale in one of the shops.
Lovely table piled with candles and lovely flowers.
The lobby of the Semiramis Intercontinental. Very cool, calm, shady and a lovely place to be in. The only problem was, they don't have wireless access in the rooms, so I had to nip down to the lobby to access my personal emails on the iPhone. Otherwise it was fascinating.