I had to nip over to Swansea and I ended up taking some photographs of
Swansea Castle
.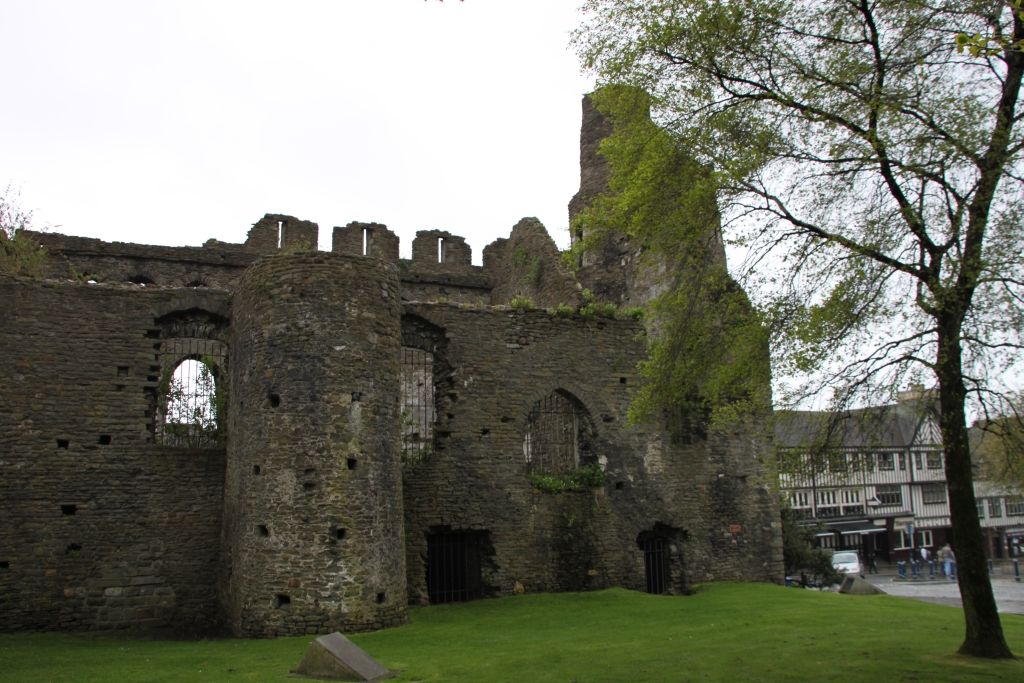 I will not bore you to death with the history, but suffice to say that the last time this castle was used as a castle was way back in the 15th century. So it has had a long innings, but has been back in the pavilion for a long time. The weather did not help, it was chucking it down, quite cold and windy, so the photographs did not really come out that well, but still, take a look at the
slideshow
in greater resolution.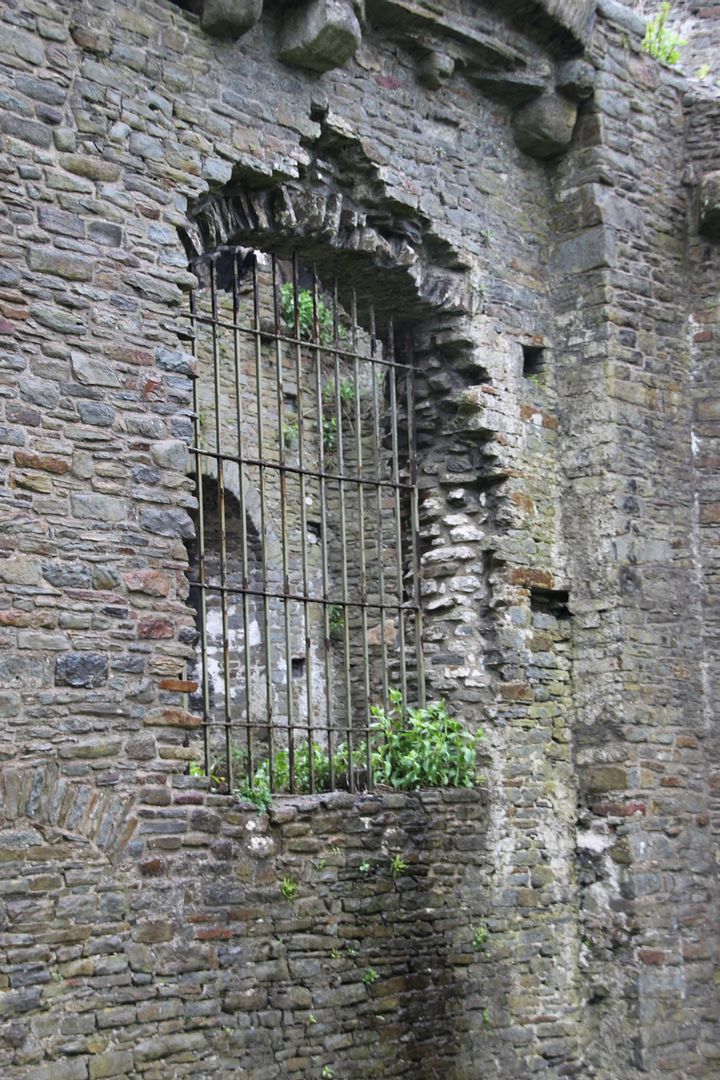 A barred window.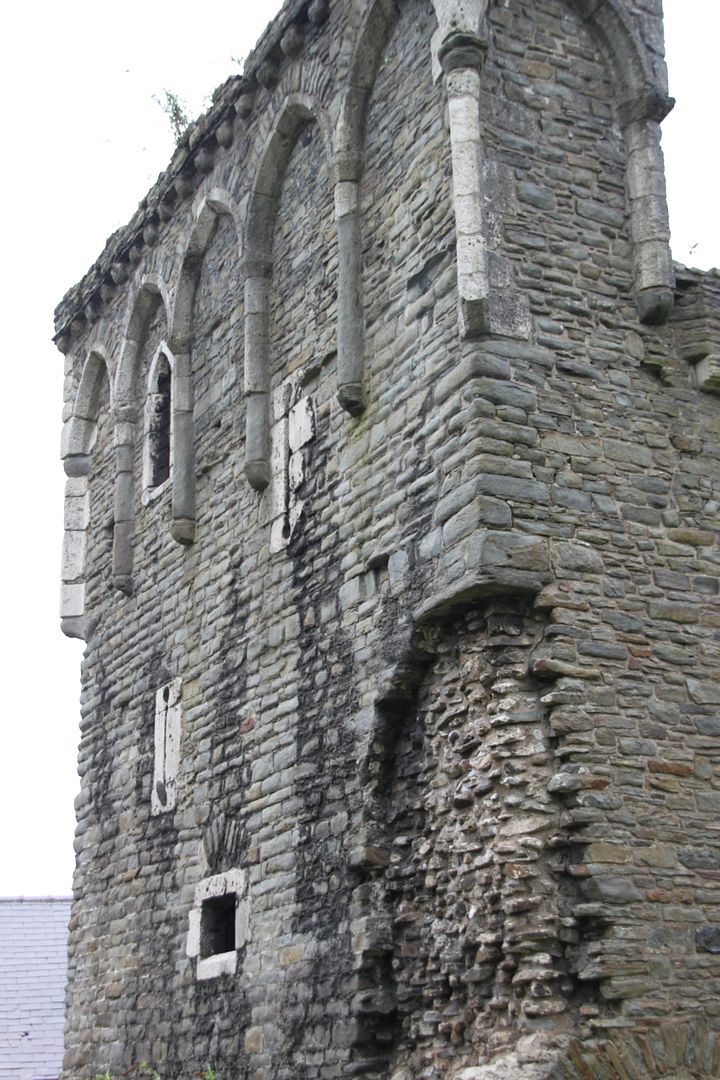 A side of the tower with boarded up arches.
This is supposed to be a well, but typically, the damn yobs have filled the well with beer cans. Disgusting!
The remains of the inner keep.
As you can see, the walls are slowly getting disintegrated by the plants which are growing in the crevices. The window bar's are obviously new.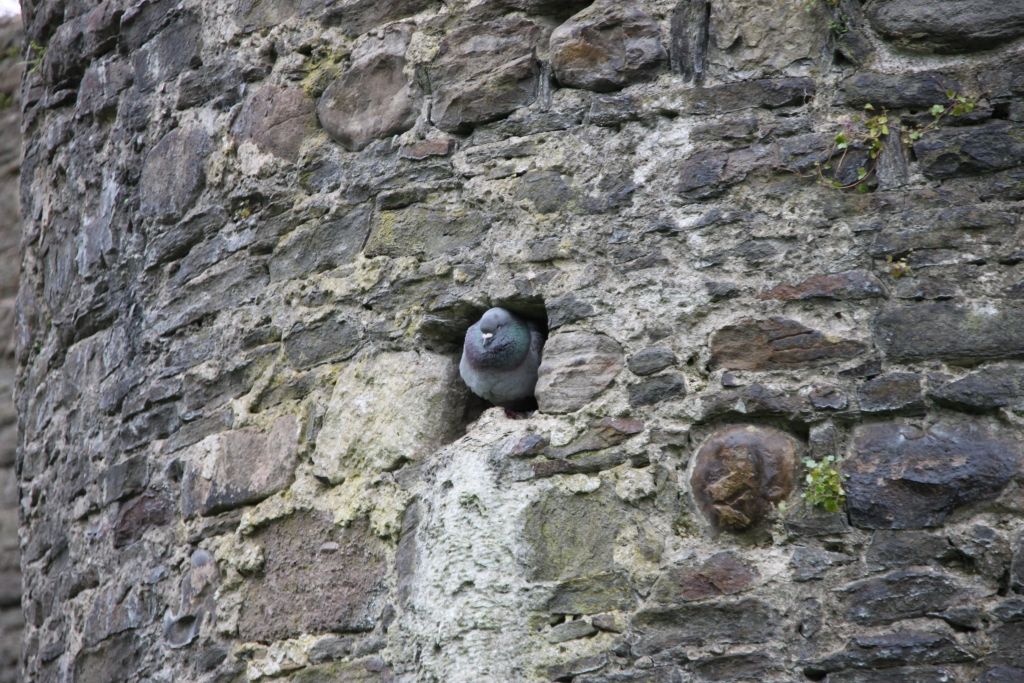 But that doesn't mean that the castle is uninhabited.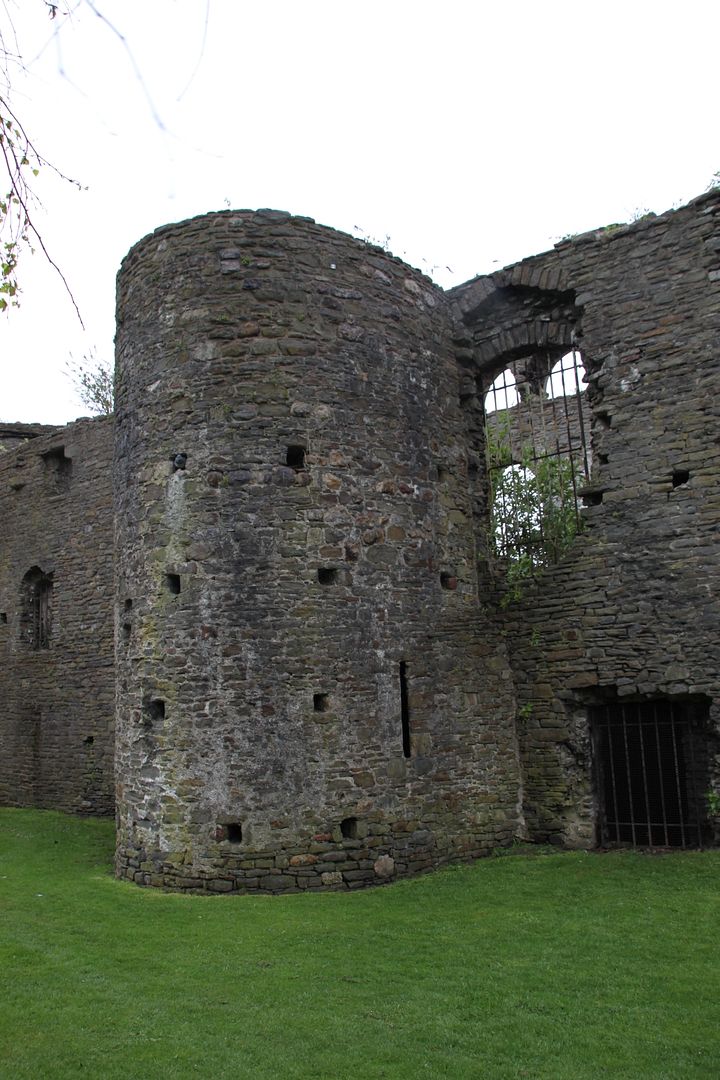 A tower.
Another tower.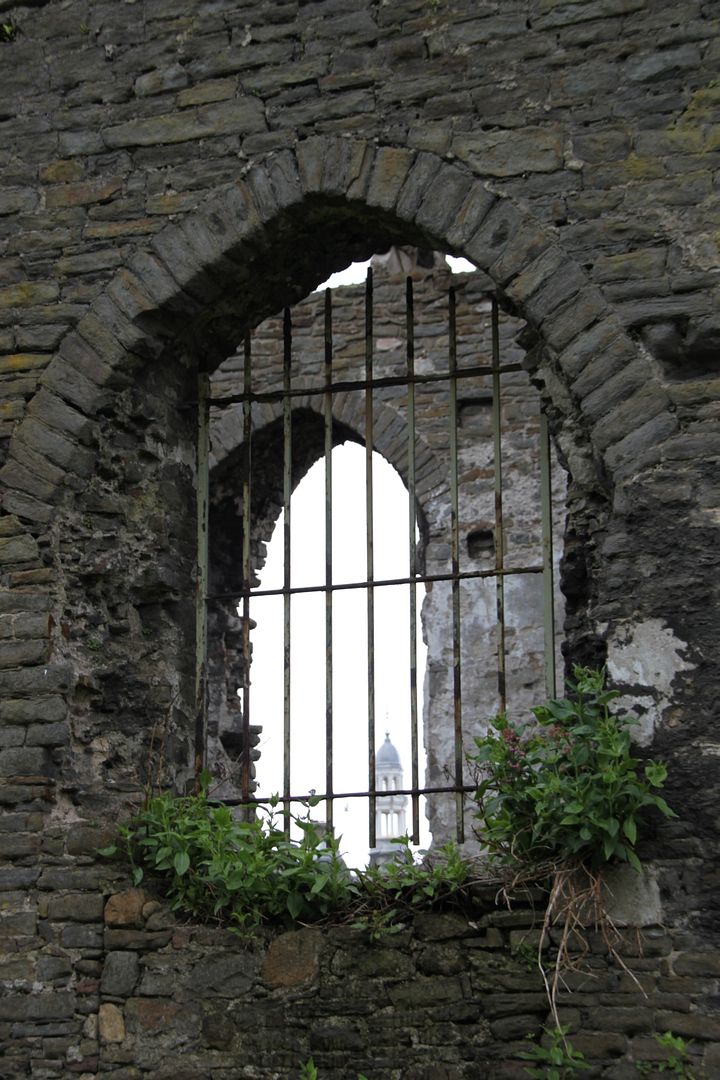 Peeking through the windows and arches.
Another view of the distant church.
A BT Tower sitting next to the castle. It's so jarring, these people have no sense of proportion or placement. Concrete and glass next to mouldering old stone of a medieval castle.
Another internal window. Look at the thick arches.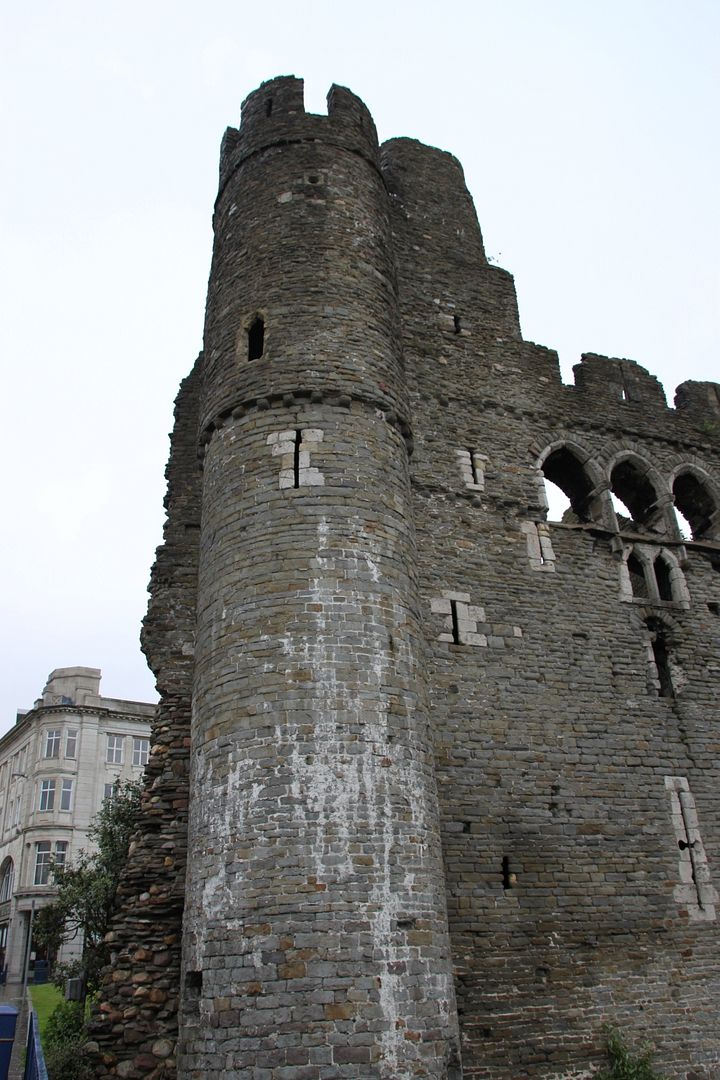 The tower from the other side.
A lovely row of beautiful arched windows.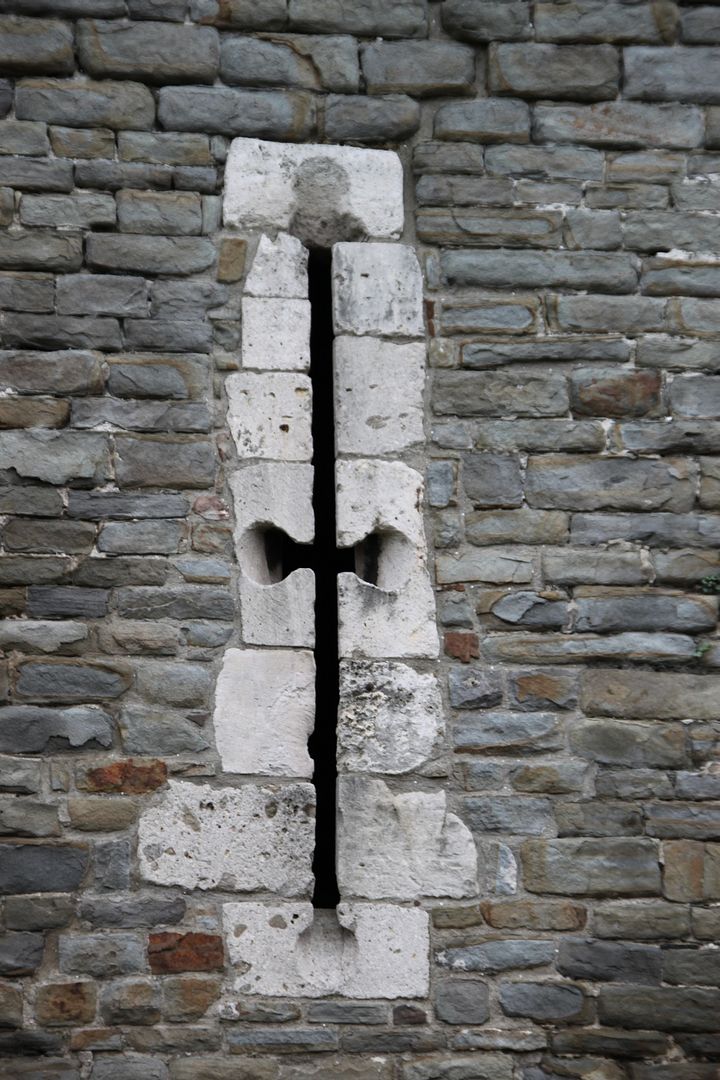 An arrow slit. The archers would use these to rain arrows into the attackers. The cut-outs in the middle and at the bottom would provide a wider angle of attack. The idea being that each archer would have a field of fire which will overlap with his neighbour's on the sides, tops and bottom. A lovely little castle none the less.