We frequently have cats in our garden, which is one of the reasons why I have never been able to get a bird to nest in the garden or eat the bird seed that we lay out so hopefully. They also manage to poop into the sand pit. Anyway, so I am a bit jaundiced towards them, never you mind the fact that I am a dog person.
So I woke up early in the morning and while filling the kettle and yawning, I noticed Ms. Cat in the garden sitting next to Kannu's flower wheelbarrow. This is not an intellectually heavy post by any account, but I am just trying to capture a tiny slice of a cat's life, which is not important to anybody at all. Even this hunt was unsuccessful. You might find looking at the
slideshow
(fast) more interesting.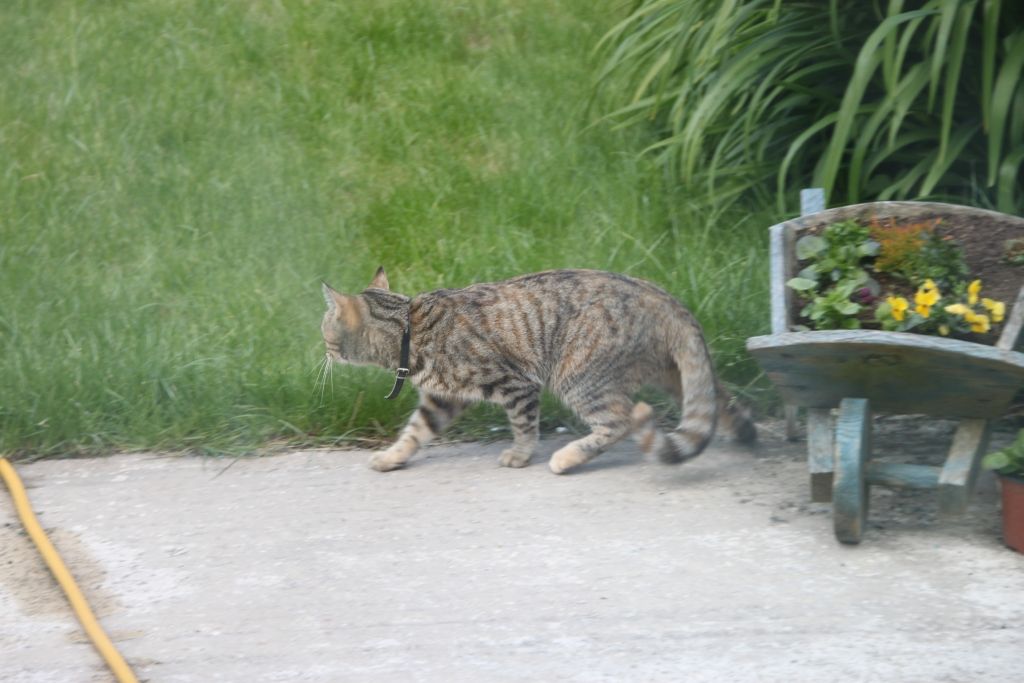 Prowl to the left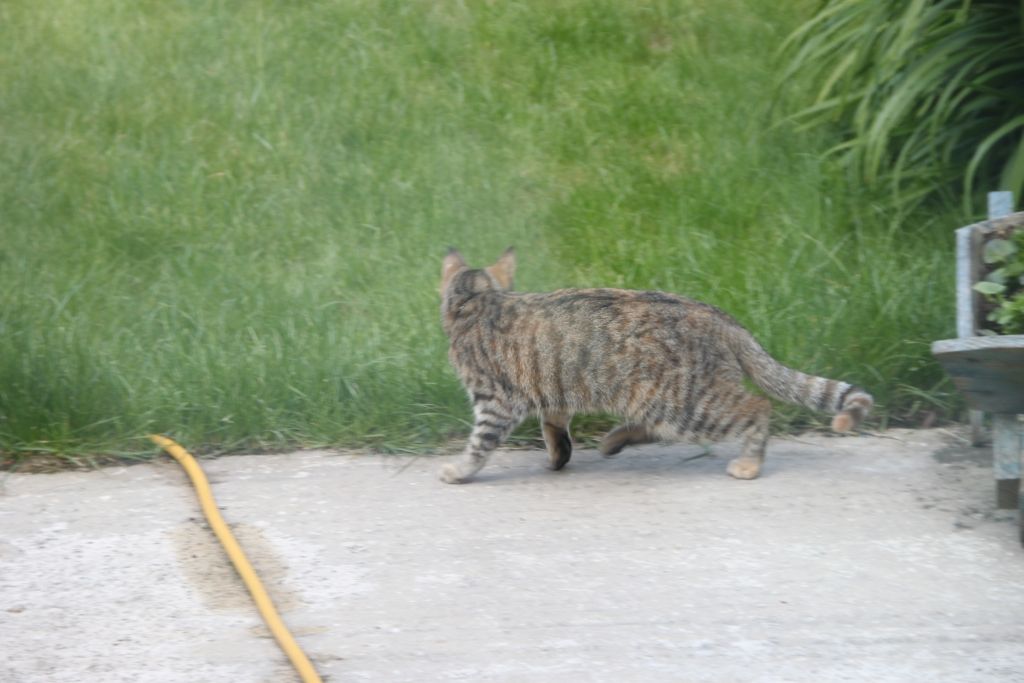 Hey, what's that?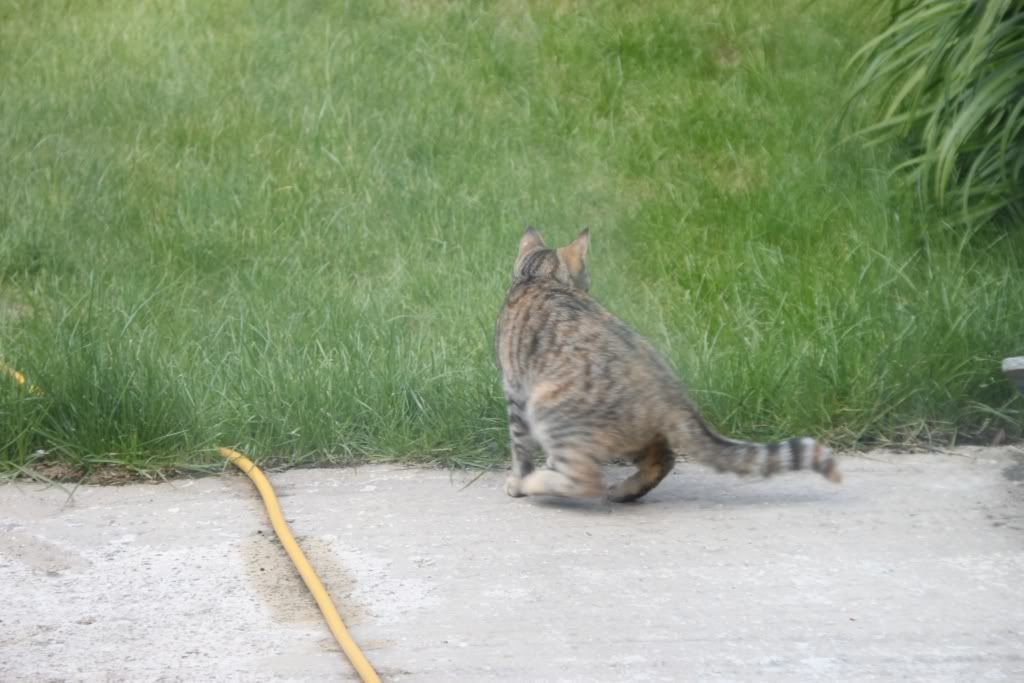 Turning around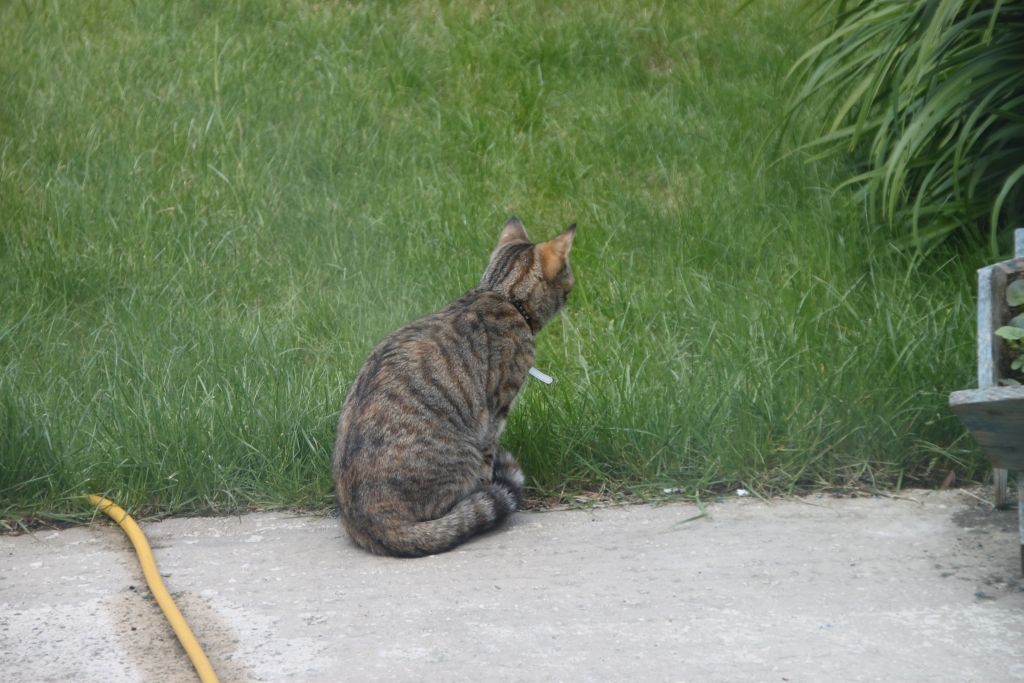 Observing closely
Walking back to get to a better place.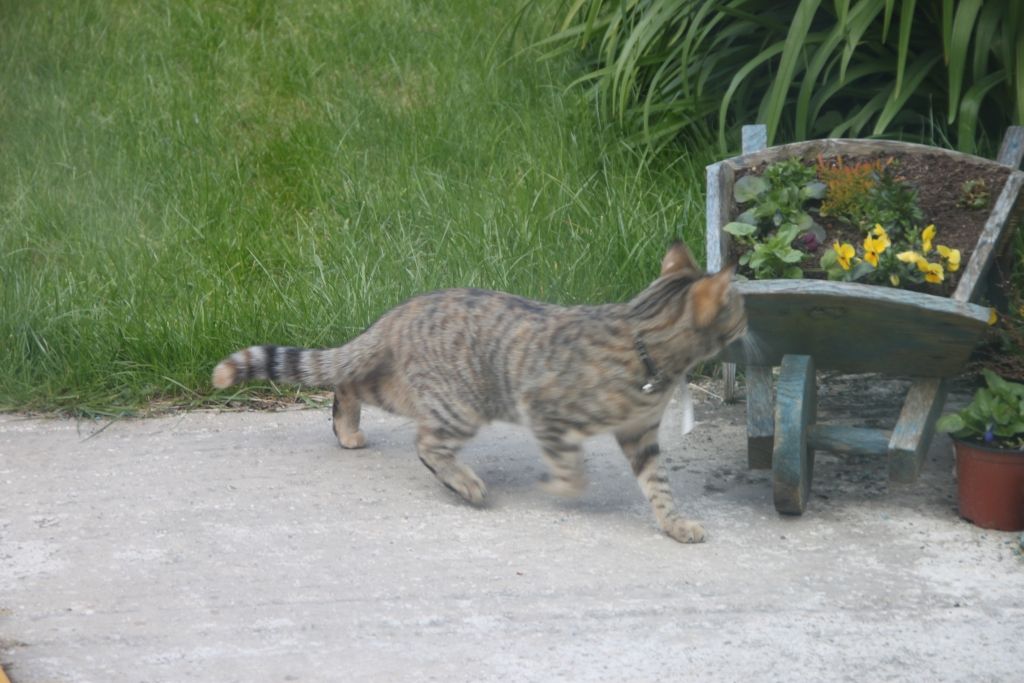 This time I will try to look at it differently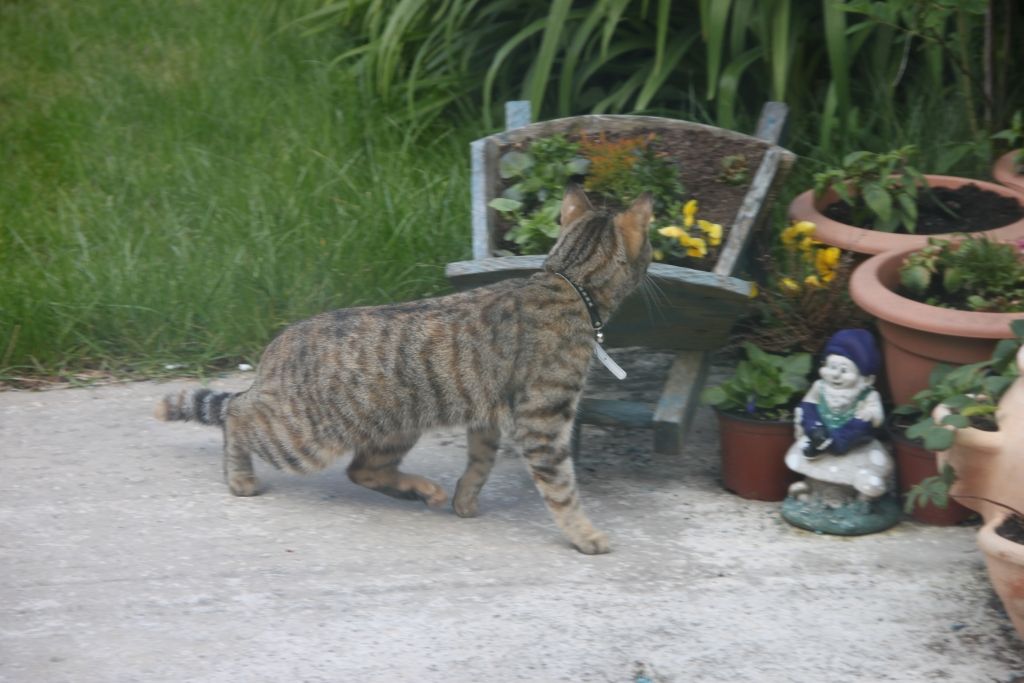 Peeking over the wheelbarrow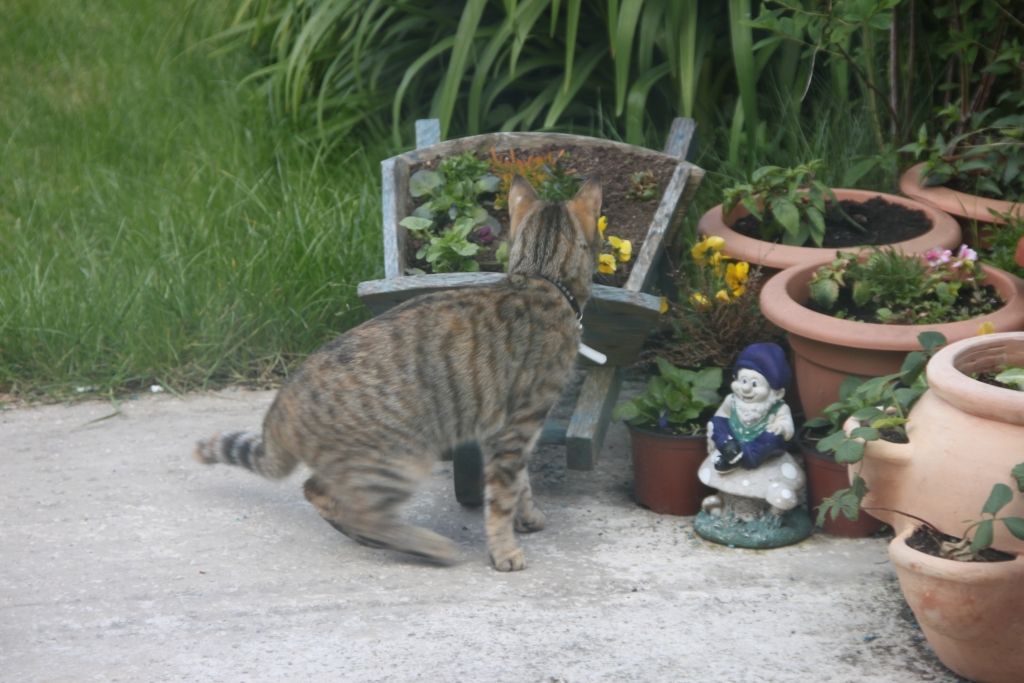 Hello? this looks good.
Standing over the wheelbarrow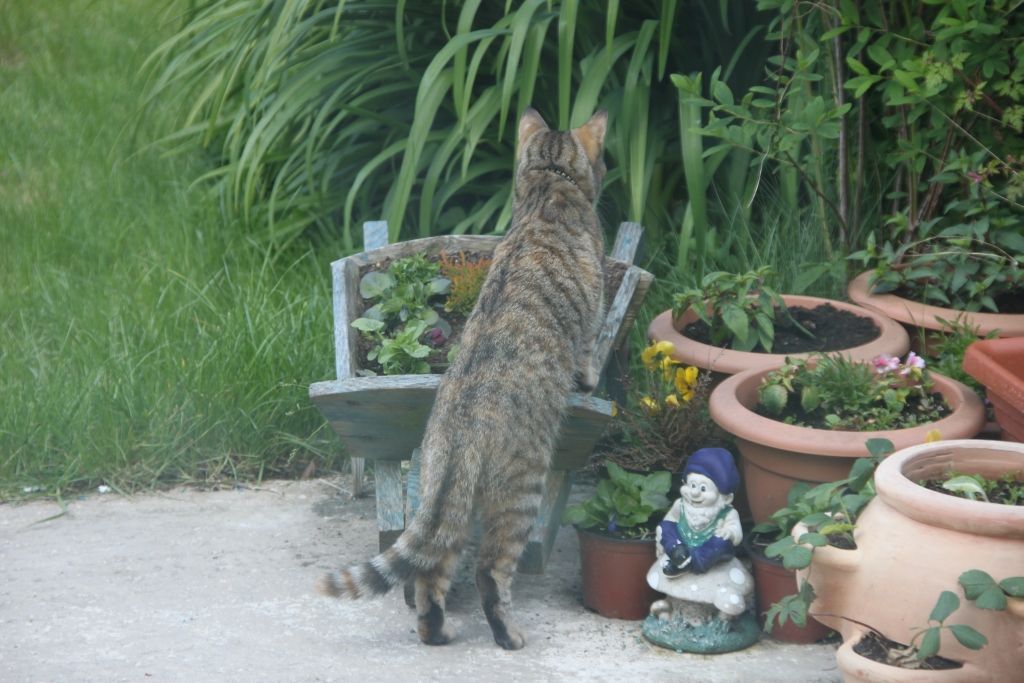 Stretching even more
On tippy toes, there IS something out there, but this is not a good place to be in.
Move to the side again.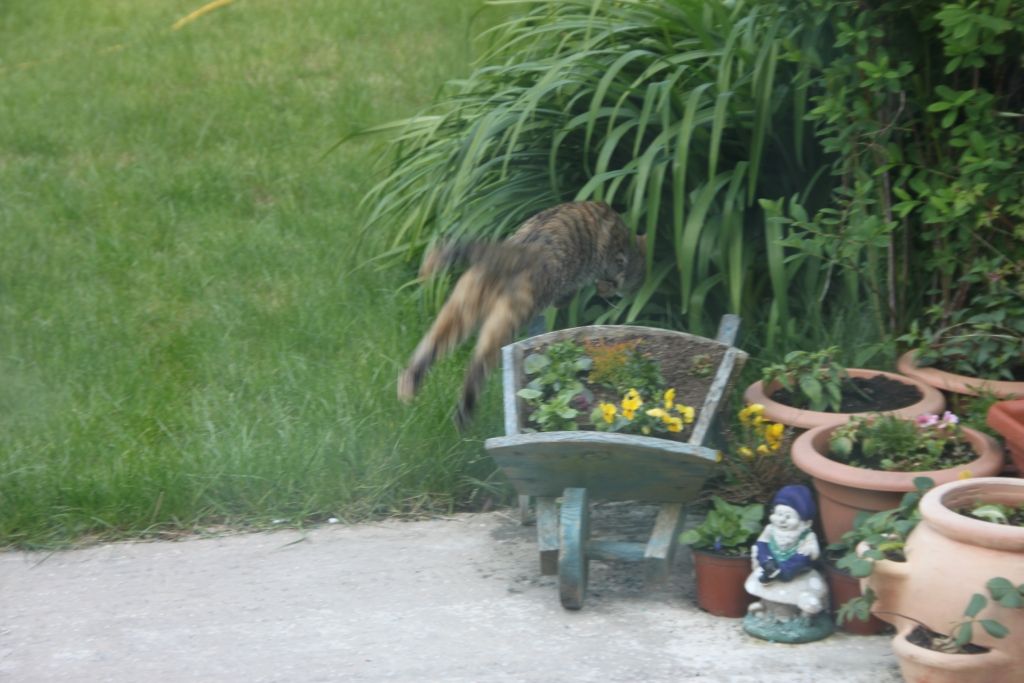 POUNCE!!!!!!!!
Disappearing into the lily plant
Damn! Where the hell did it go?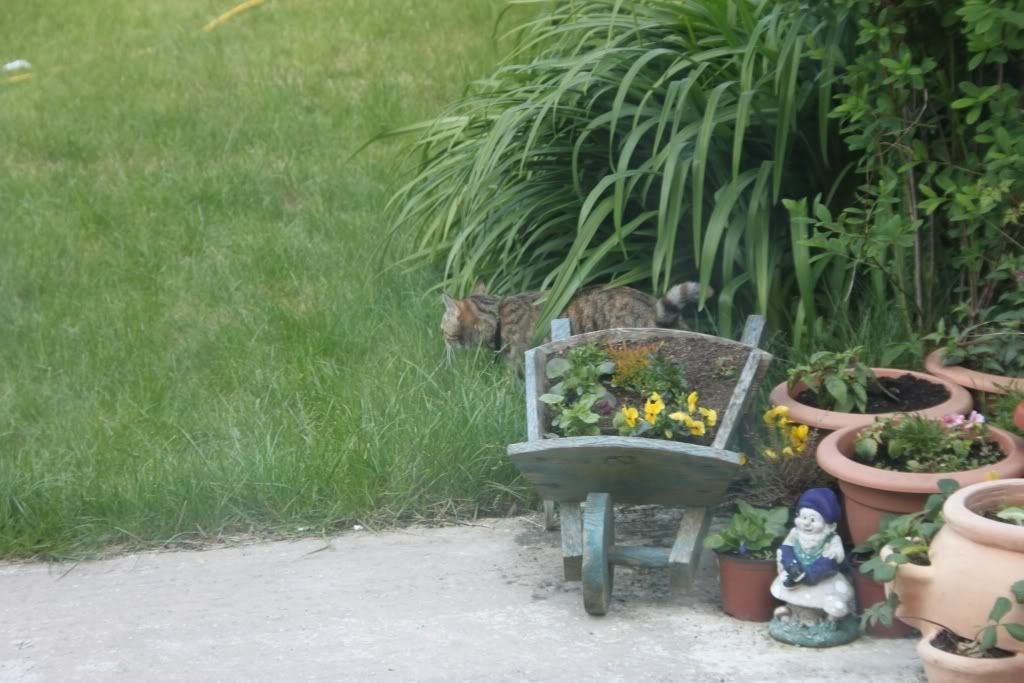 Bollocks!
Hark, what was that rustle?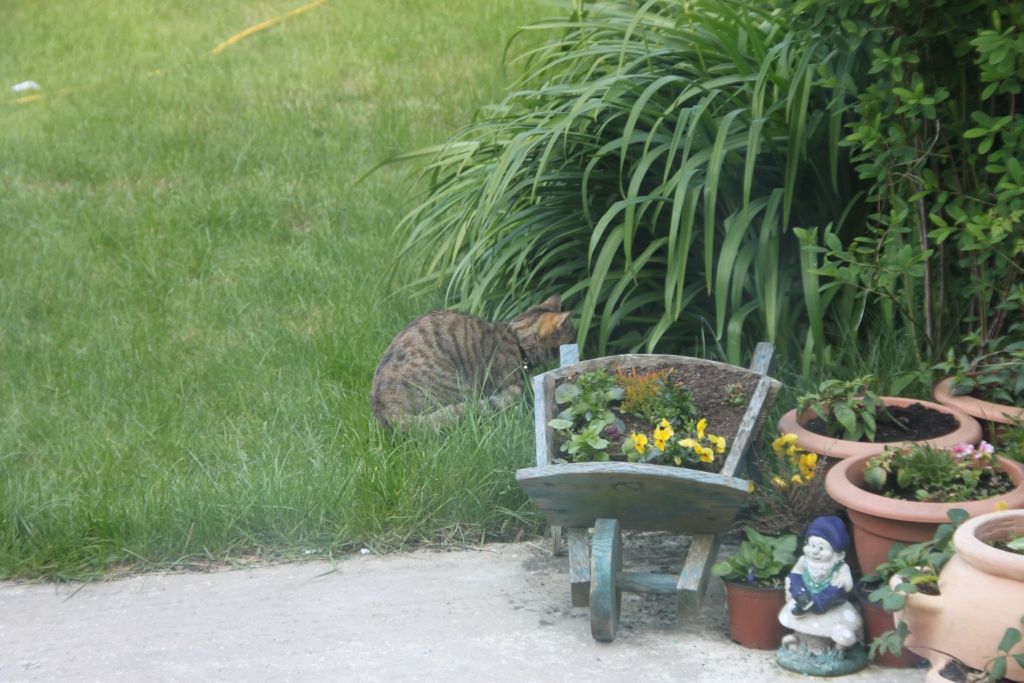 Let me take a closer look.
Did it go to the left?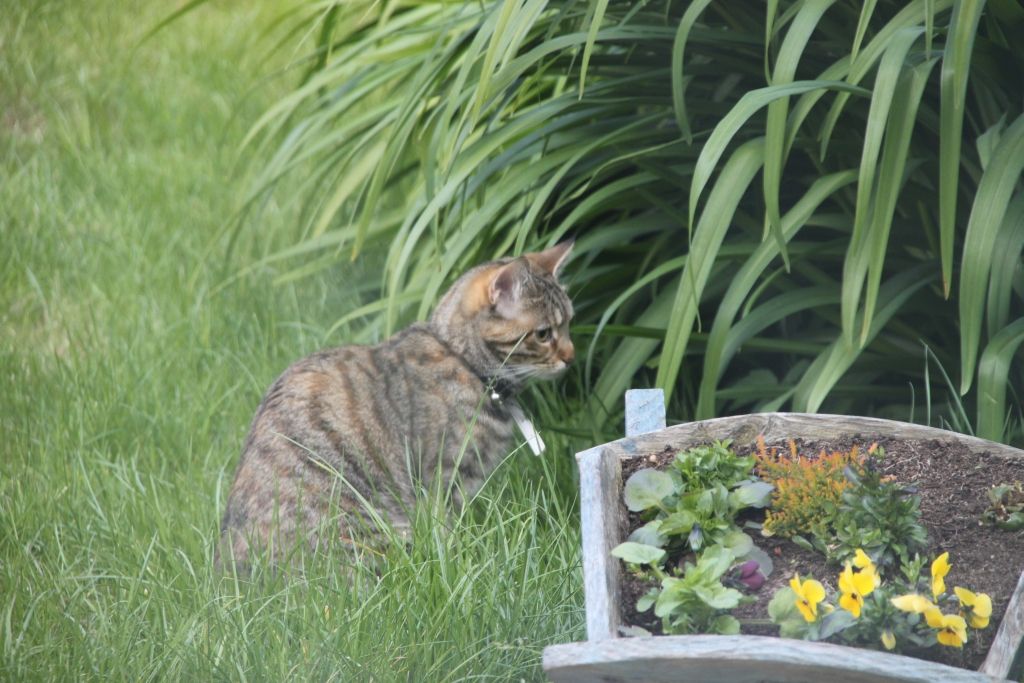 Or to the right?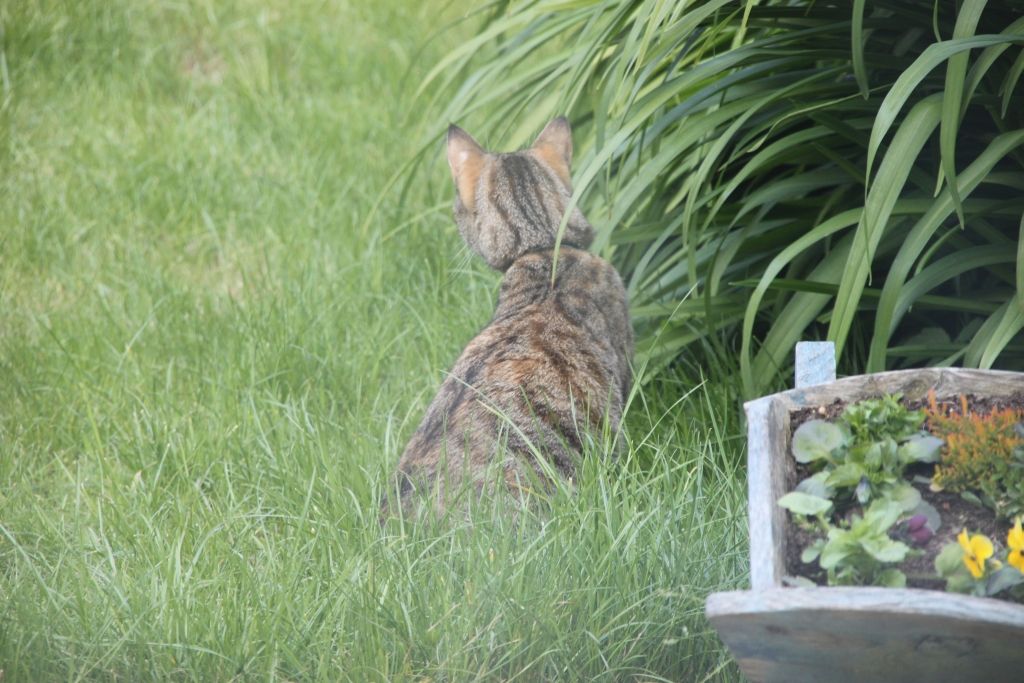 Ah! sod it, I am going home.
Ok, the last one isn't my photo, but you get the picture (if you know what I mean)