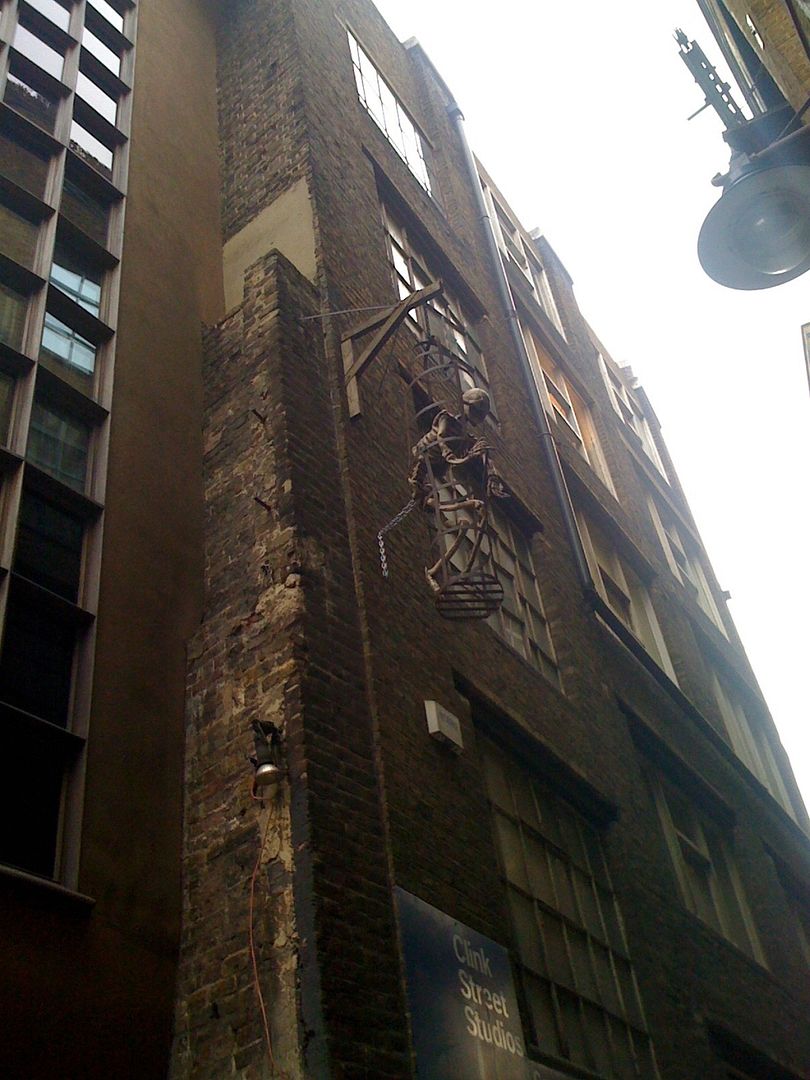 While heading back to work from a meeting in Southwark, I happened to look up to see a damn startling sight. It was a skeleton hanging from an iron cage. Man, these wage slaves are really worked hard, eh? Turns out that this was the site of the old
Clink Prison,
which gave rise to the quote, "in the clink"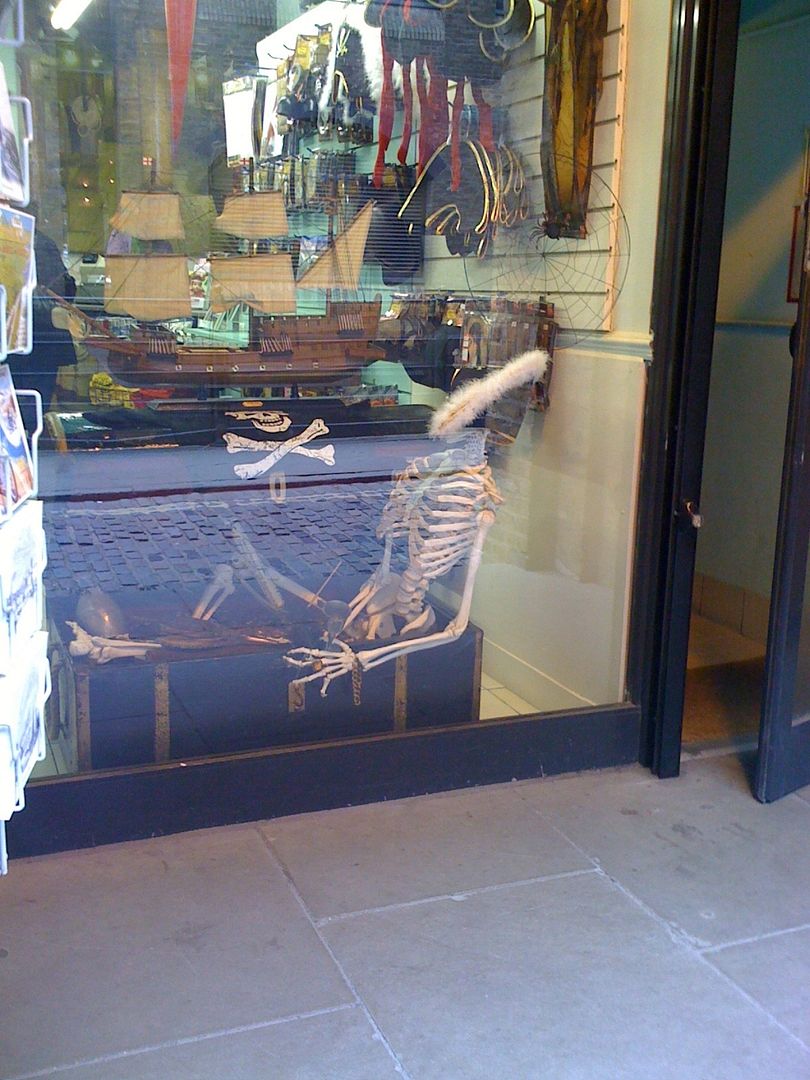 On the side of the road is a curio's shop with a skeleton sitting in front. Again I got the impression that the skeleton belonged to a tourist who had died while waiting for his order to be served. But I walked on.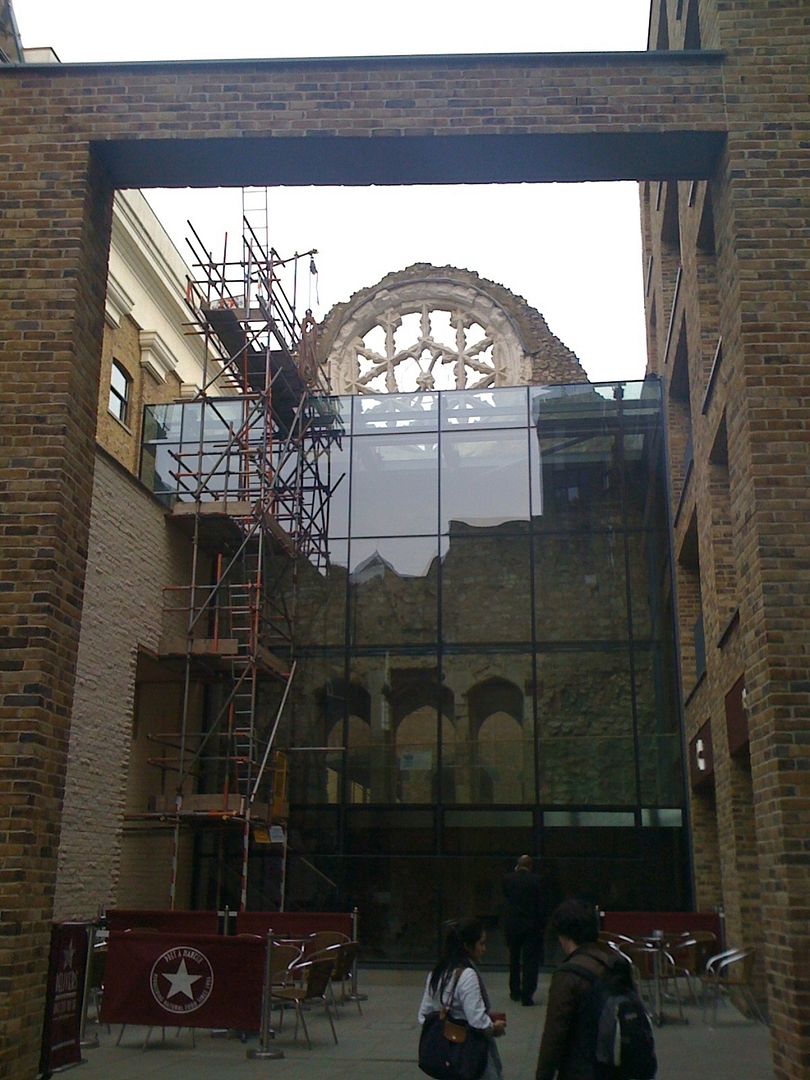 And I was faced with this rather interesting framed sight. There is a rose window on top, then glass framed passageways which connect the left and right hand side buildings and some scaffolding.
There's the other side of the wall. This and a few other bits and bobs are the sole remaining evidence of one of the grandest buildings in Medieval London, the
Winchester Palace
. This was the seat of the Bishop of Winchester and since the Bishops were very rich and powerful (from land, religious offices and trade), their place of residence was opulent indeed.
This is the wall adjoining the rose window wall. It seems to have been repaired, the windows have been fixed with new frames and glass has been put inn and has been incorporated into  the other building
The wall continues.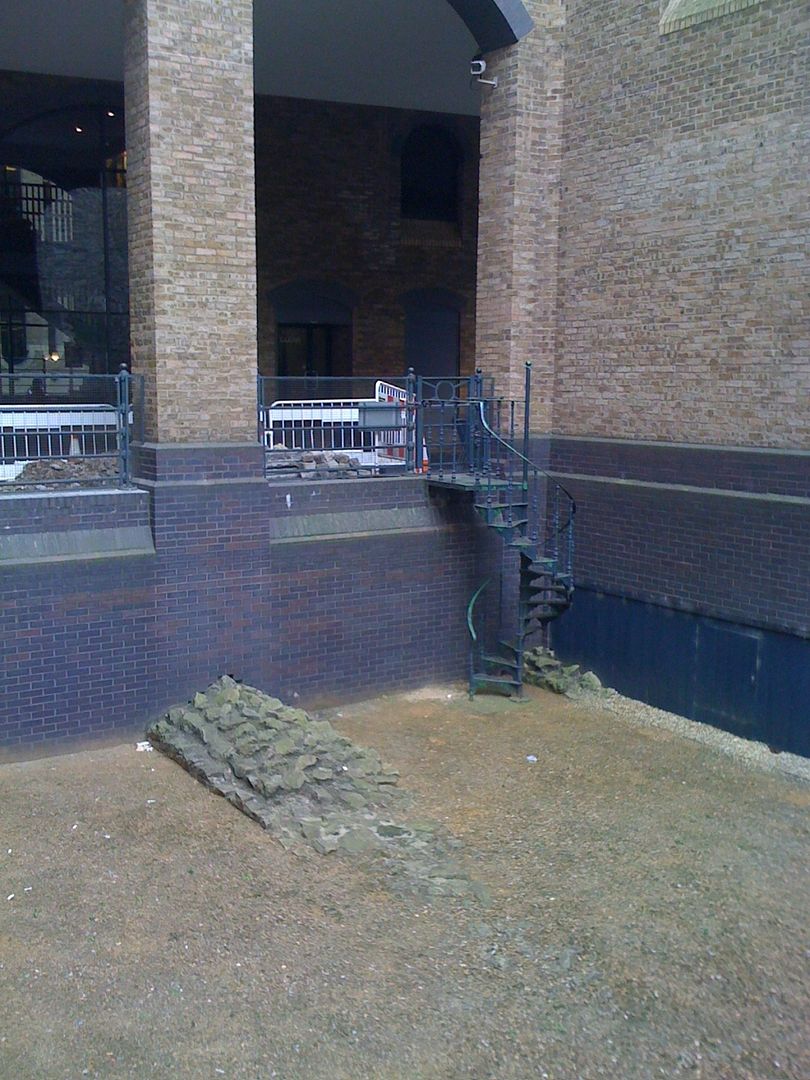 And here is the basement of the Palace, that was used to store goods bought via the river trade. The ruins didn't talk to me, perhaps it was too dressed up into the surrounding buildings or there were too little of them left. I stood there to see if I could get a feel of the people who lived, prayed, walked and talked there, but didn't. Sorry..
The full slideshow with bigger resolutions is
here
.