Interesting set of Latin inscriptions, by asking my idiot son who is learning Latin (or so he says) and an online Latin to English translator, we figured out that these are names of universities and their crests. Any other Latin Speakers around to shed light?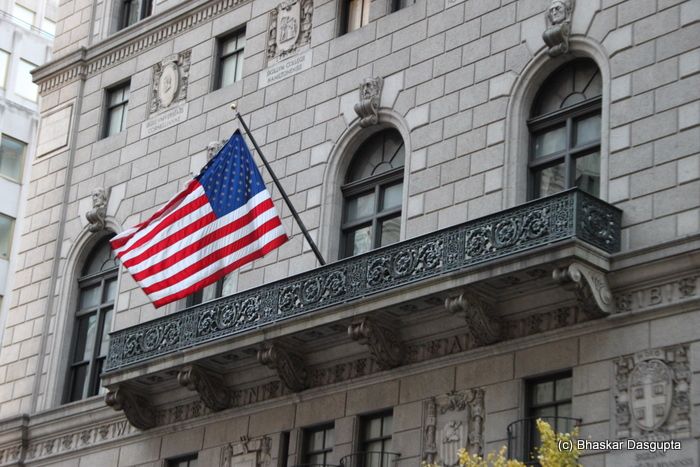 Sign of a university new Eboraci???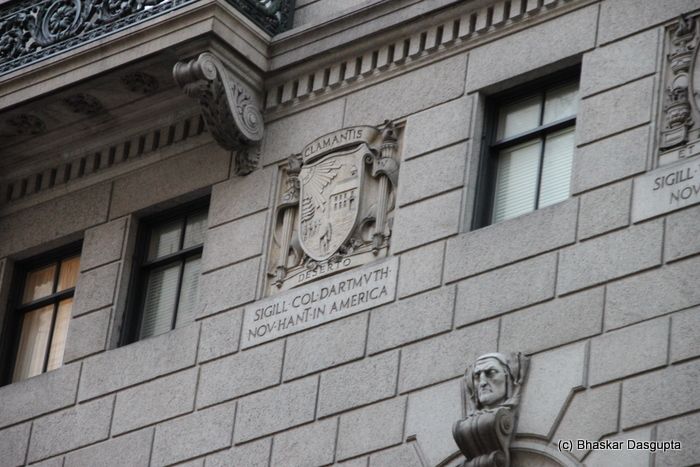 Dartmouth?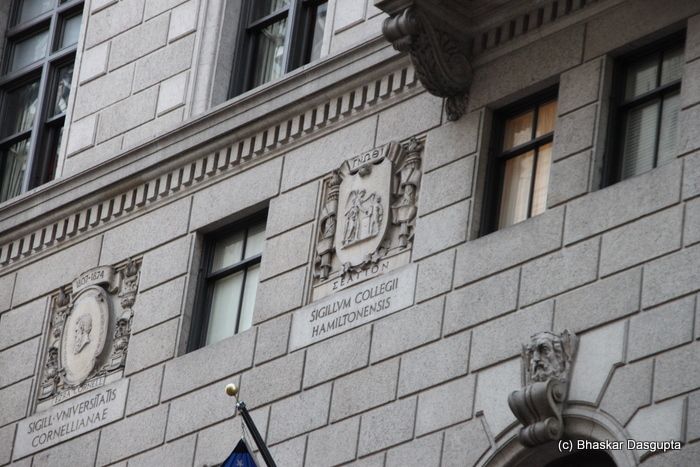 Typical professorial visage on the bottom left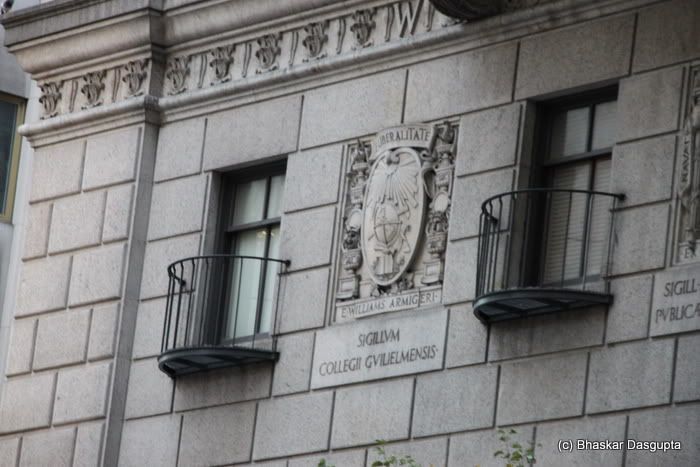 Naval Academy




Military Academy. I wonder what this building is? Some kind of university association?