This was my favourite walk in NY, a street with brass plaques on the pavement with quotes about books. Can i get an apartment here, mum? Its on East 41st Street between Fifth Avenue and Park Avenue and has tens of these amazing sidewalk plaques, some of which I photographed on both sides of the street. I was walking while clicking so some didn't turn out that well.
Can you see the plaques on the sidewalk?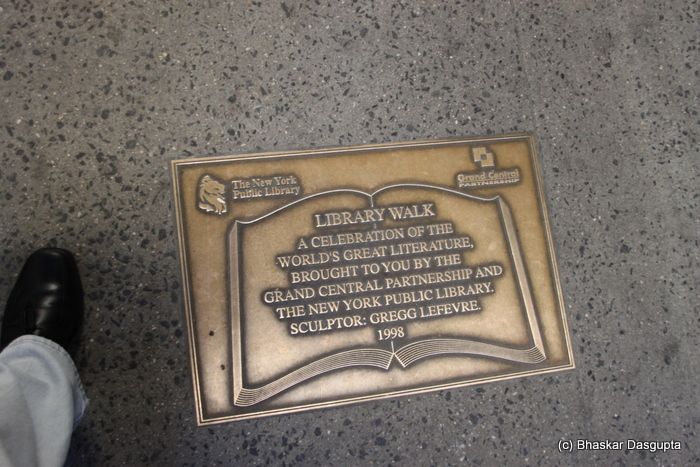 What a great place and what a lovely way to celebrate books.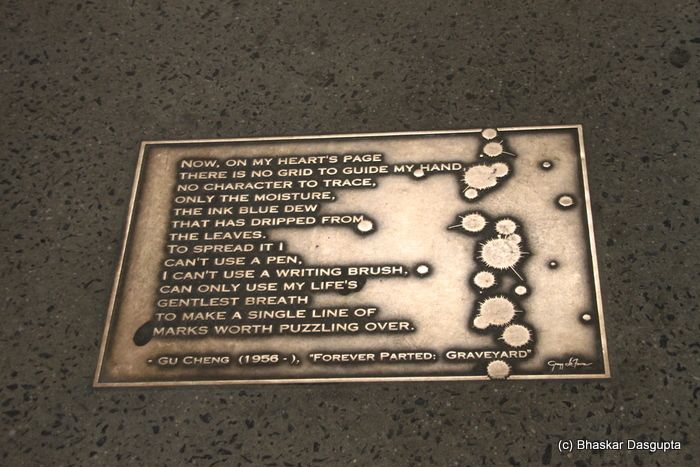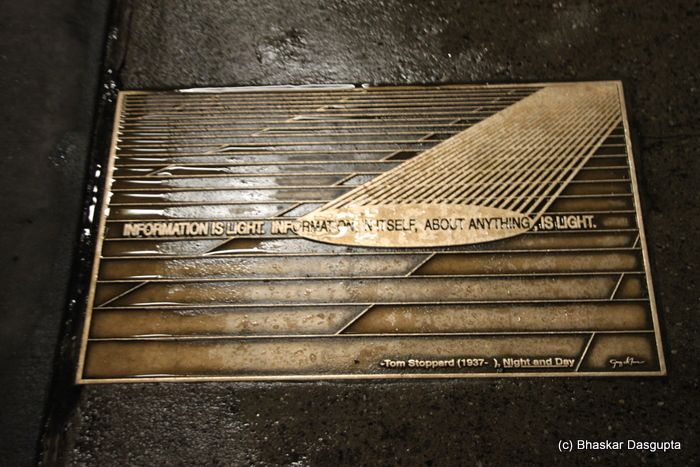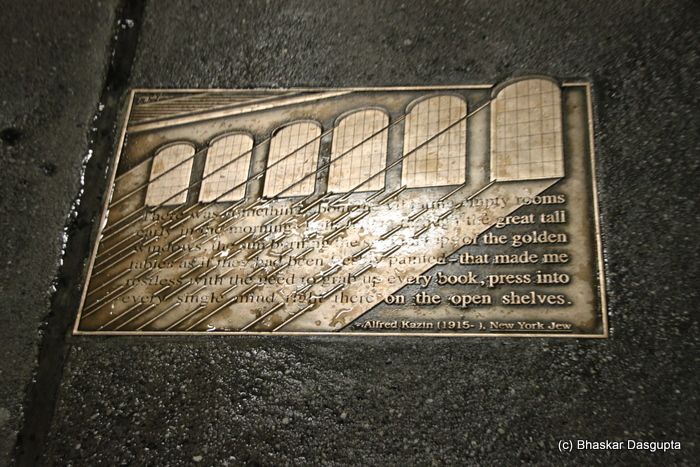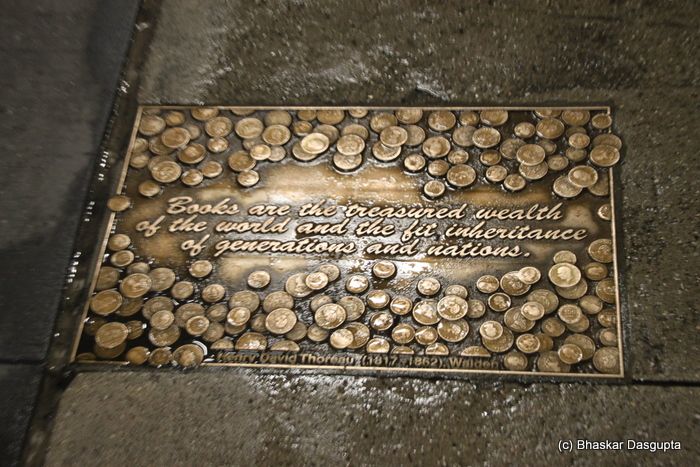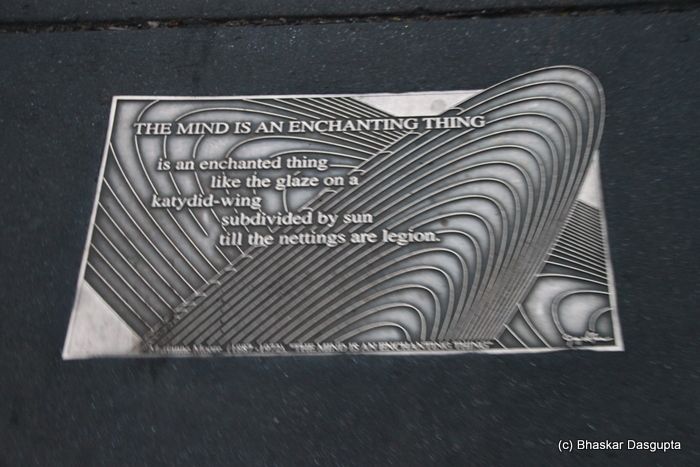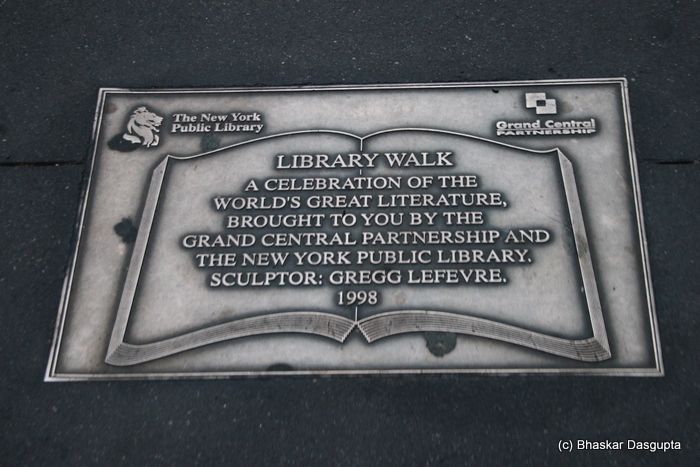 Such a great place, Library Way. Gosh, i wish i lived nearby :) For all the photographs, check out the slideshow.