We walked up in front of Trump Tower and saw this lovely old church. This church was made way back in 1808.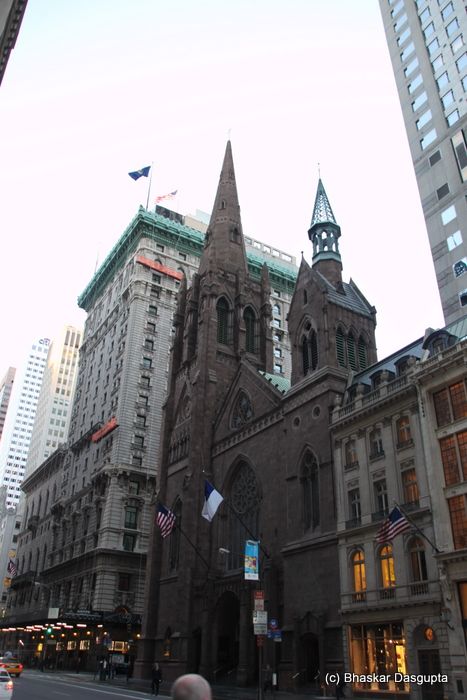 Here's the church. Extraordinarily, I saw the US Flag hanging from the front of the church. Hmmm. That was a new one for me.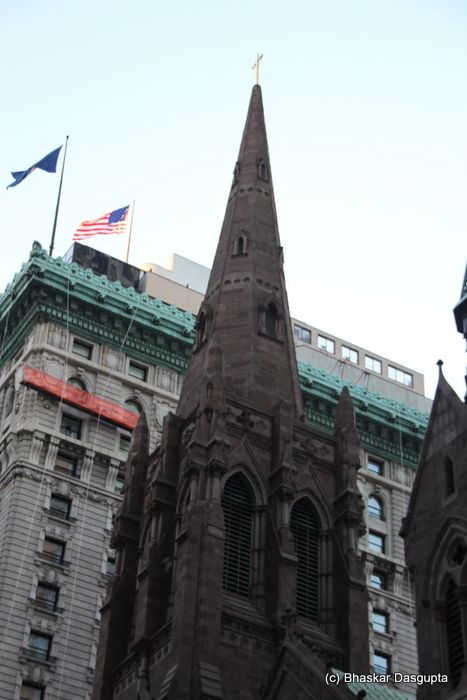 The steeple. With a lovely set of windows.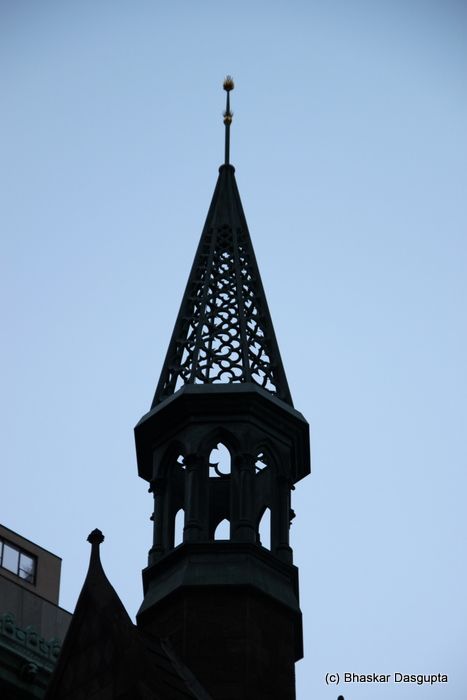 And a totally different steeple behind it. Beautiful Ironmongery on top. I don't think I have ever seen a steeple with this kind of a honeycombed open structure.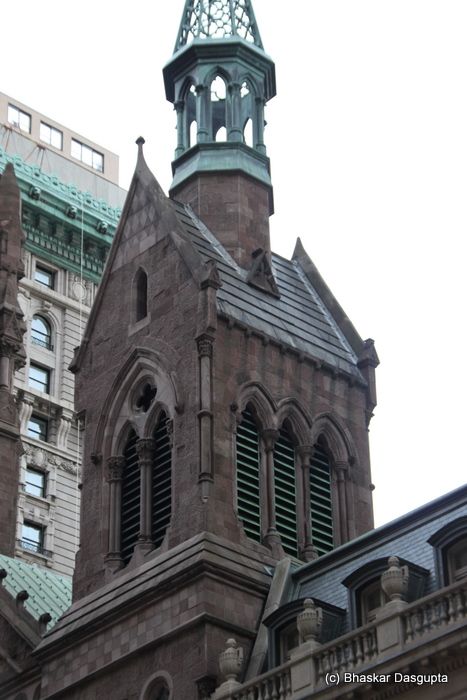 Presumably this is the flag of the Christian order which runs the church.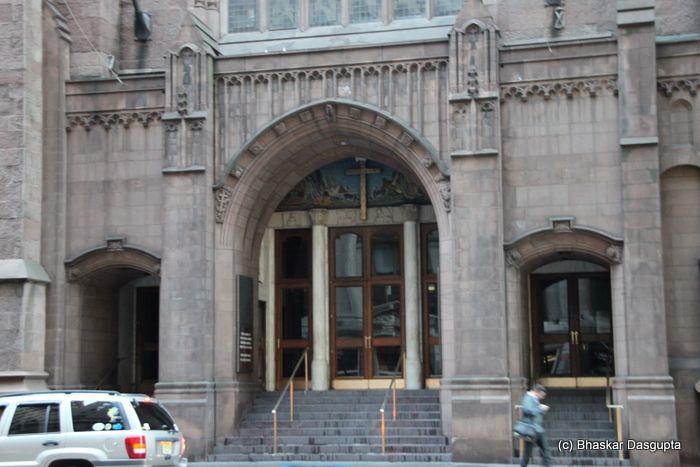 A simple yet imposing entrance. Here is the slideshow.