Waking up very early in the morning, Shane and I went for a walk taking photos. We reached Central Park when it was just after dawn and walked the south side, here are some of the photographs of that roughly 1 kilometre walk along West 59th Street. Well, it could be less, but felt like that.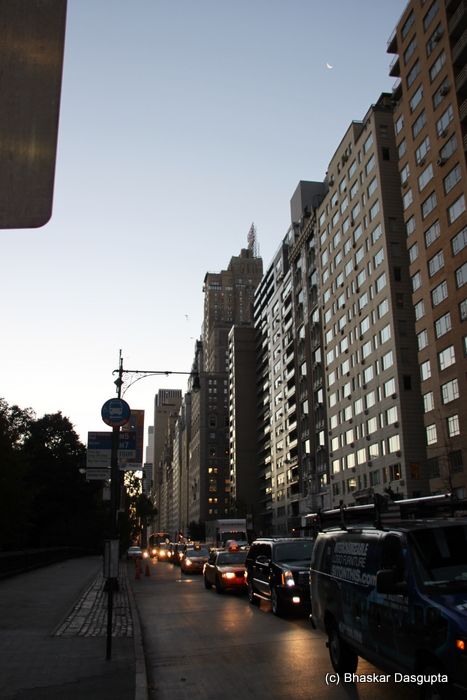 One of the innumerable paths in the park


Rows of gleaming windows. Must be damn expensive apartments…


Staggered apartments at the top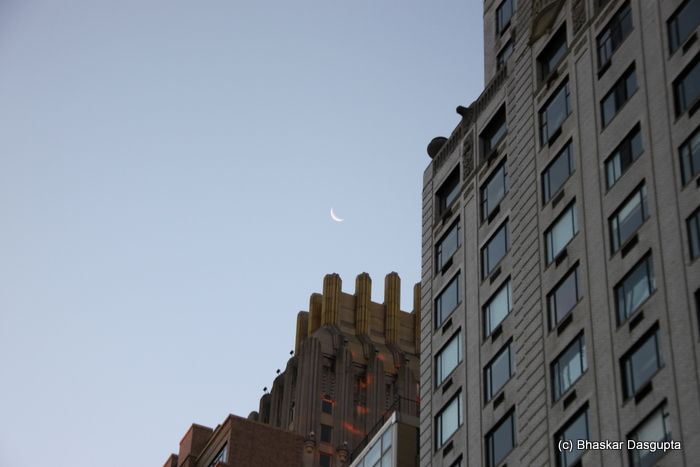 You can still see the sliver of the moon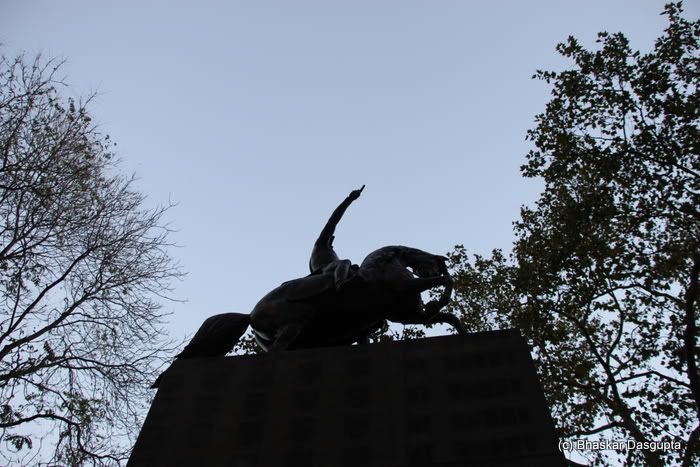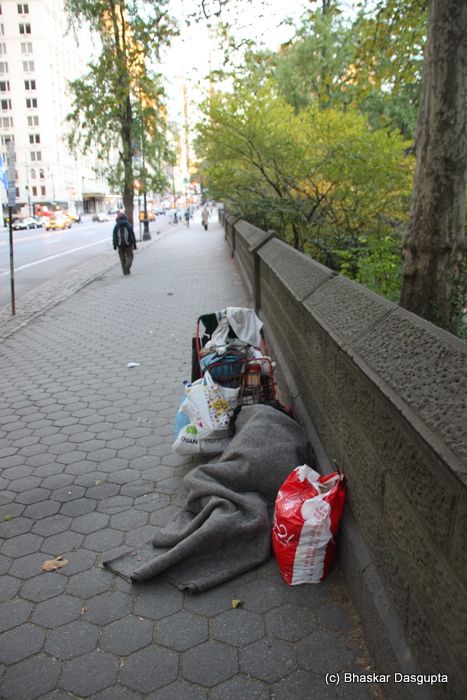 The juxtaposition of immense wealth and homeless sleeping on the sidewalk. Ironic, eh?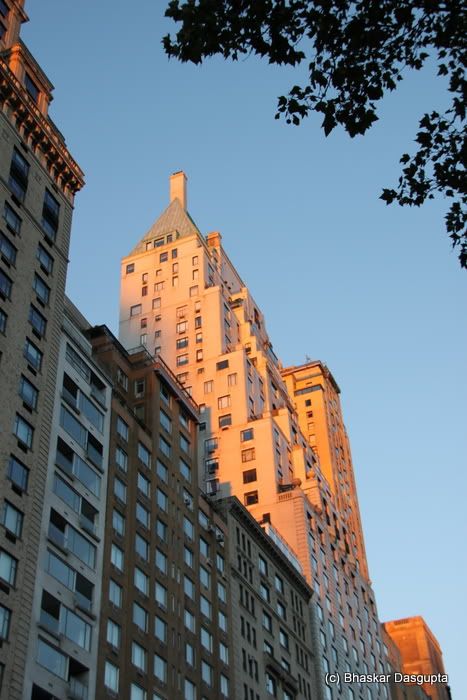 The dawn finally breaks lighting up the skyscrapers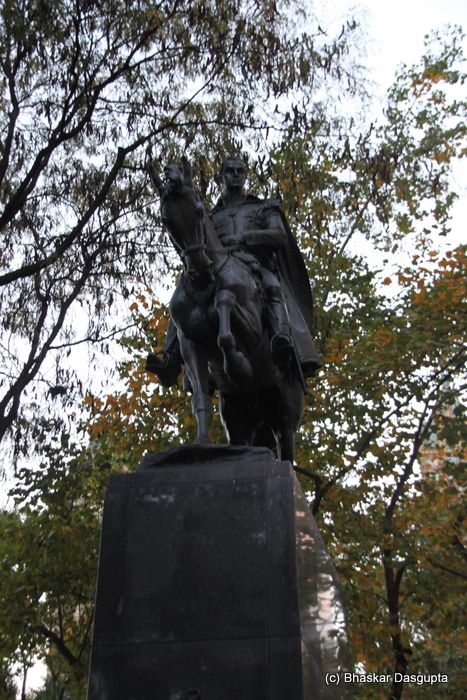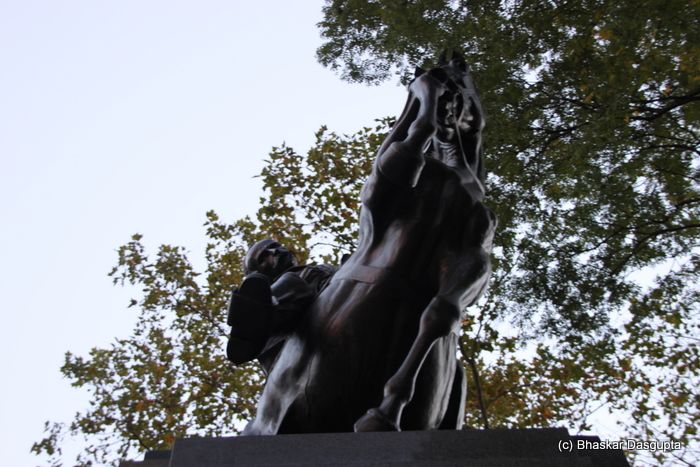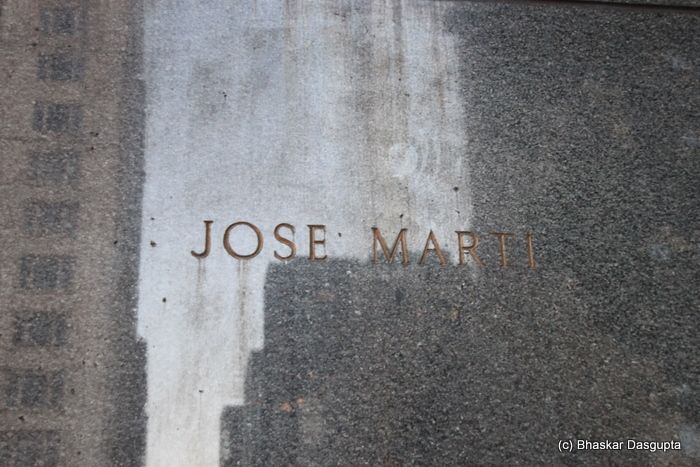 More statues from South America. What I found ironic was that USA's relationship with the South American countries has usually been very fraught and then they have these statues of heroic liberators like Simon Bolivar in the middle of NY.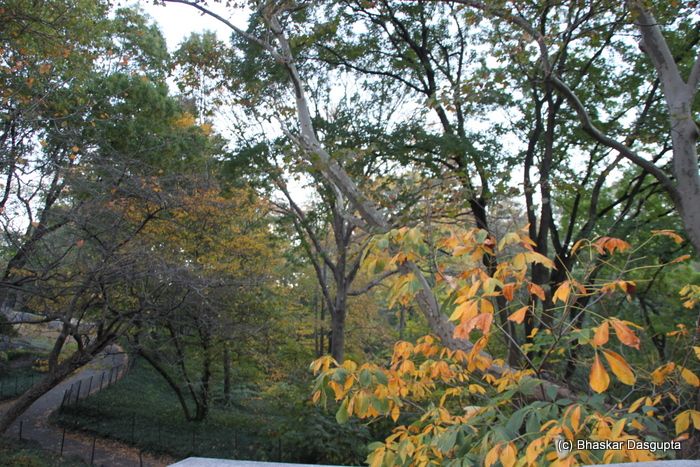 Lovely colours of autumn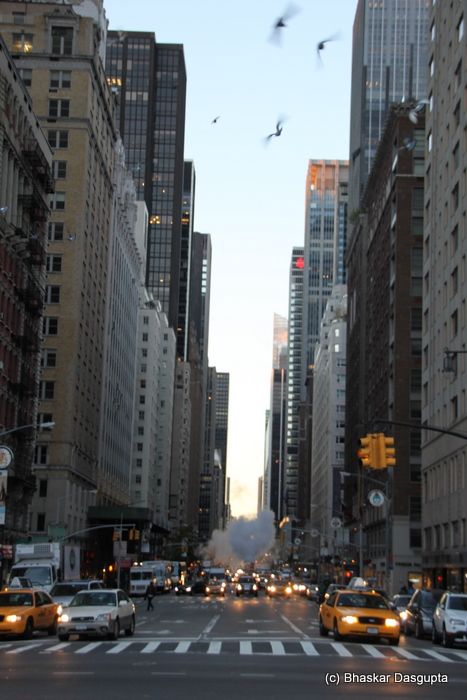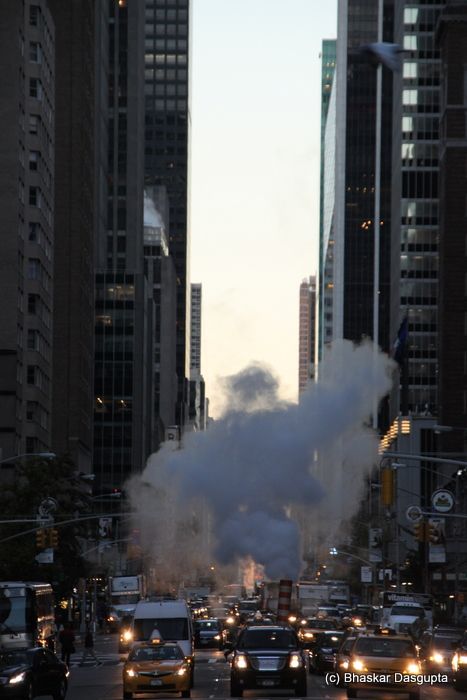 No its not an explosion, but only some steam being let off.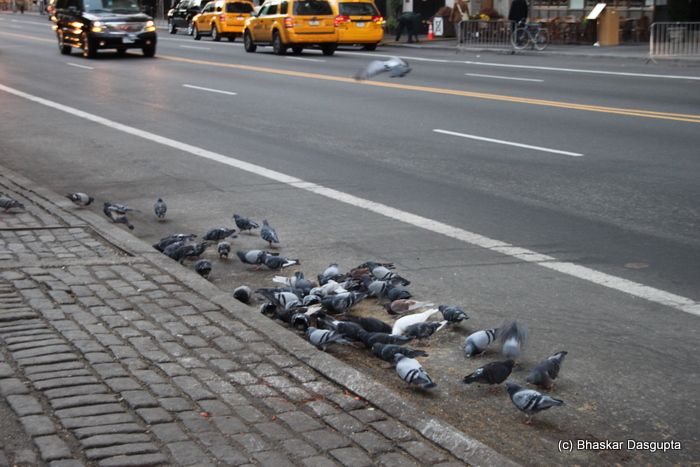 I wonder what these pigeons are eating.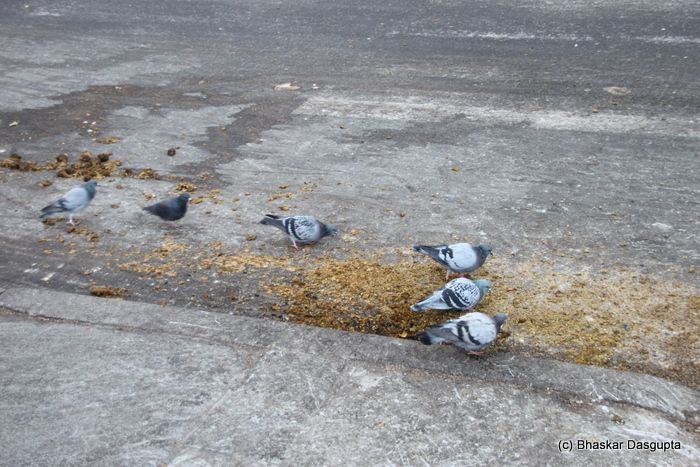 They might be rich and living in the posh areas, but well, they also need honey wagons, lol.




Beautiful pond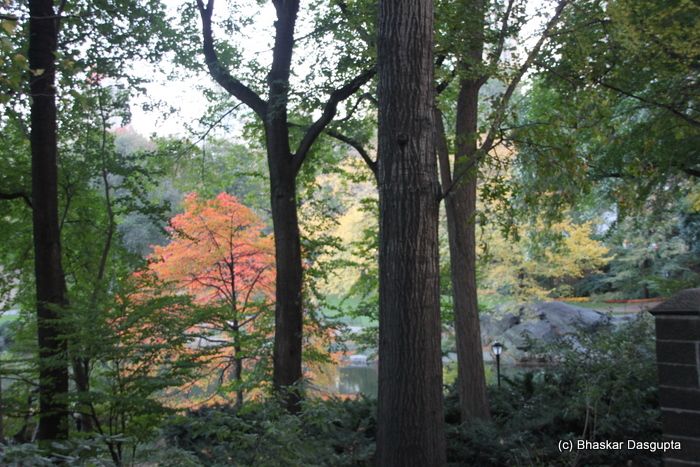 Another view of the flame and the pond


Various shapes and sizes of the skyscrapers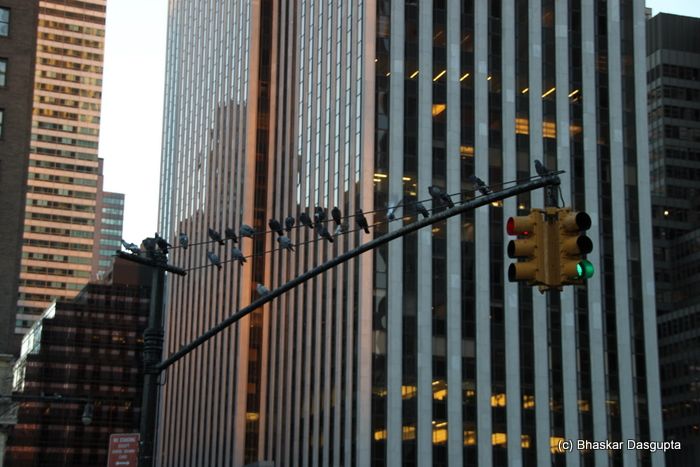 More apartment buildings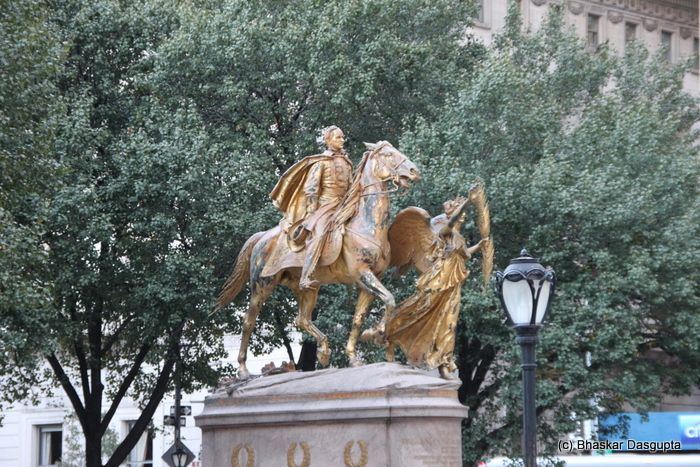 General Sherman. The man whose victory over Atlanta saved President Lincoln's election campaign and can arguably be said to have preserved the union. Perhaps one of the modern ear's first scorched earth policy leading generals, his gilded bronze statue seems to have suffered from the same fate of looking scorched.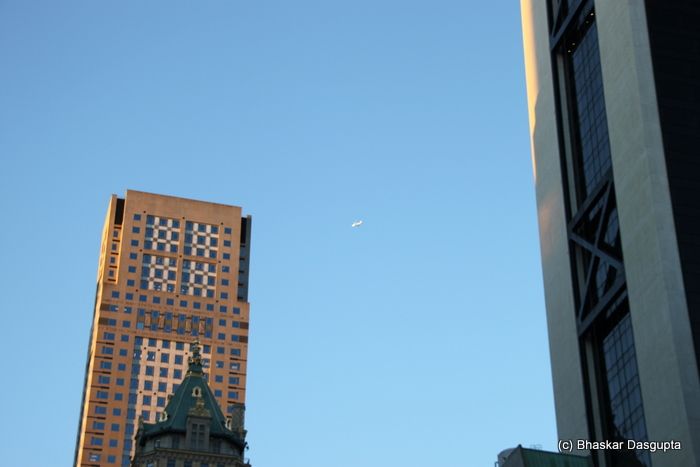 A plane over NY, it always makes me slightly nervous…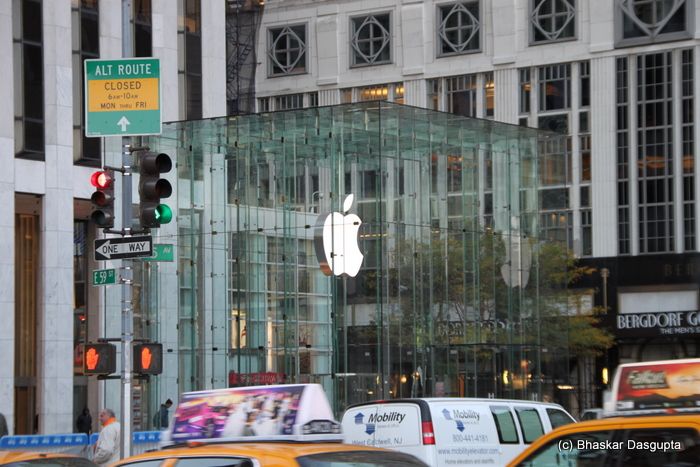 So we have a bit of an issue with the phones. Generally, I found the city's infrastructure a bit on the dingy side.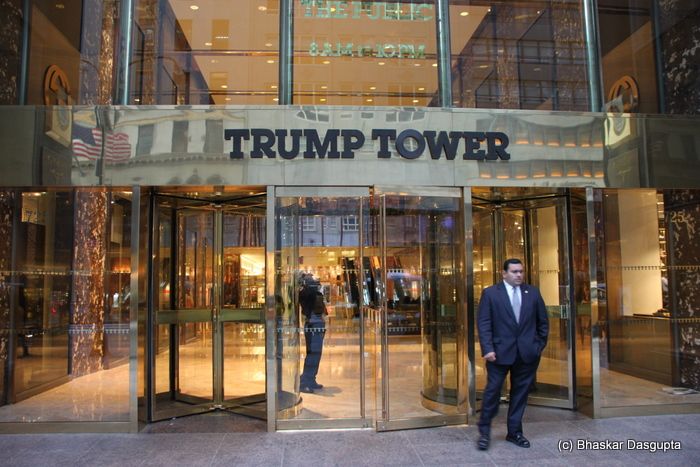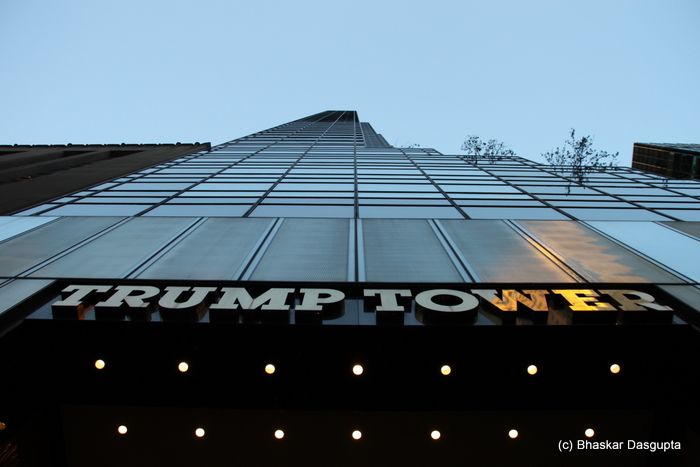 Extraordinary set of buildings side by side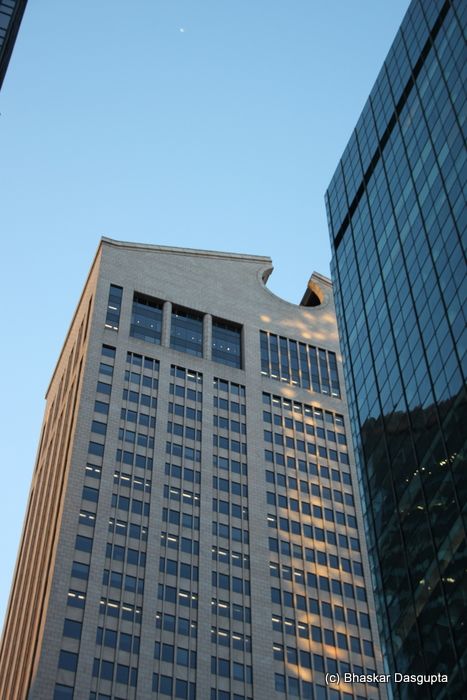 I couldn't understand what that top of the building was supposed to look like. And on the right, mirrored buildings. Here is the slideshow with more photographs.