I was invited to attend a lecture by Professor Richard Taffler from my old Alma Mater to the Reform Club. Forget about the lecture contents, it was where it was held which was the most eye catching. It was in the library. Mind you, I took the pics using my dinky little iPhone camera without a flash so the quality is crap, but hopefully it will show you the absolutely brilliant place. Photography is forbidden but me being the bolshy kind, decided to take pics and beg forgiveness later
. 75,000 books, mainly on politics, biographies, and general reference books are what I spotted.
Walking up Pall Mall, lovely doors and porticos.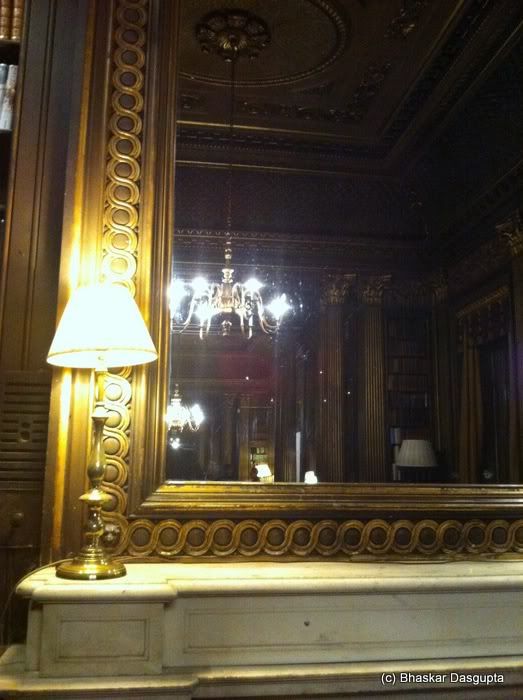 You can see the library. And the chairs where the audience was sitting. And at the far end, the bar, where most of the people were congregating. Typical, I was near the books while rest of the world is at the bar. Why am I so stupid?


Lovely leather furniture with tall heavy bookcases.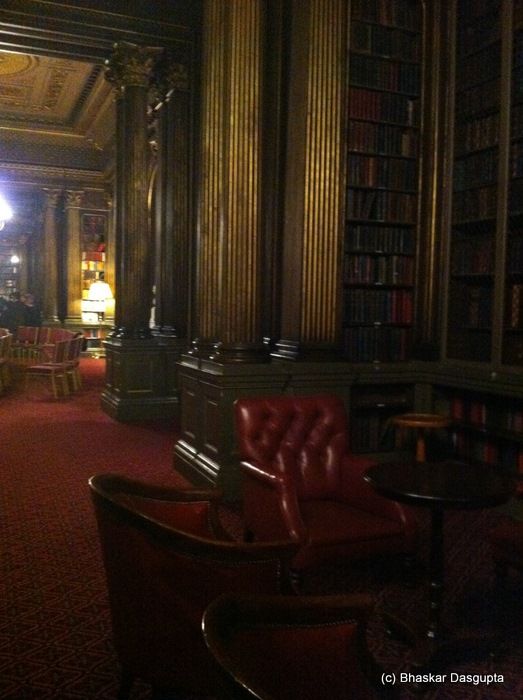 A typical set of heavy leather bound books on a variety of topics.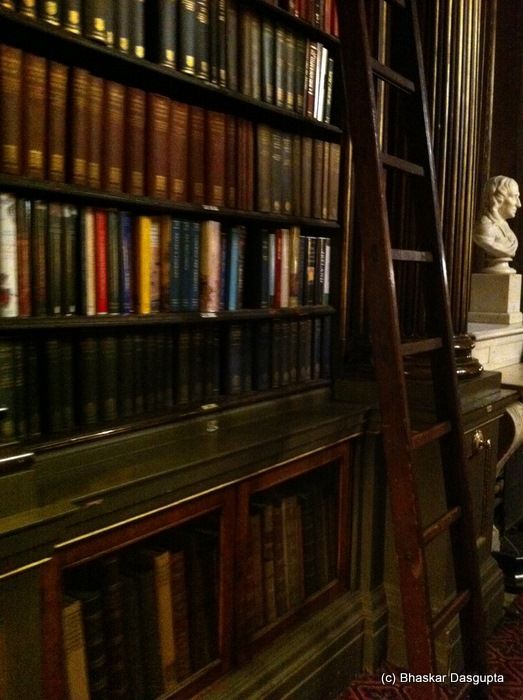 If you wanted to grab books from the top, then you will need to climb on this ladder. I dont think it is made for corpulent people like me and if its as old as the library, I will definitely give it a miss.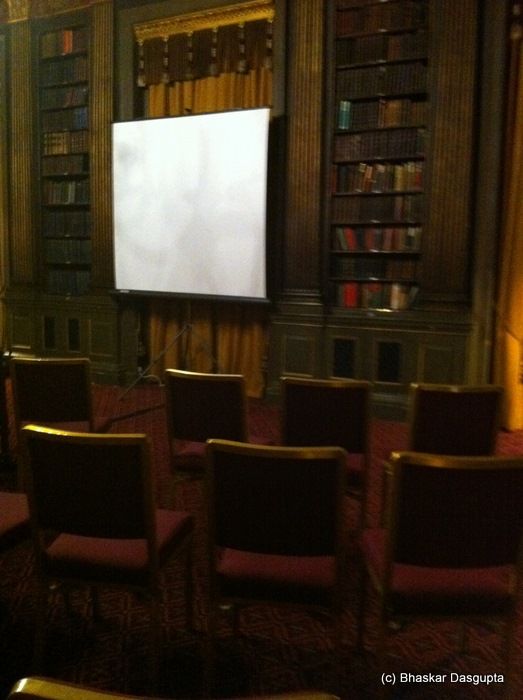 The screen where the presentation was shown. With more books. Did you know that the reform club was where Phileas Fogg establishes his bet that he can go around the world in 80 days?