After a very long day in Paris, we decided to jump into the metro and go grab a drink in one of those lovely cafe's and then walked about a bit. Here are some of the photographs of that little time.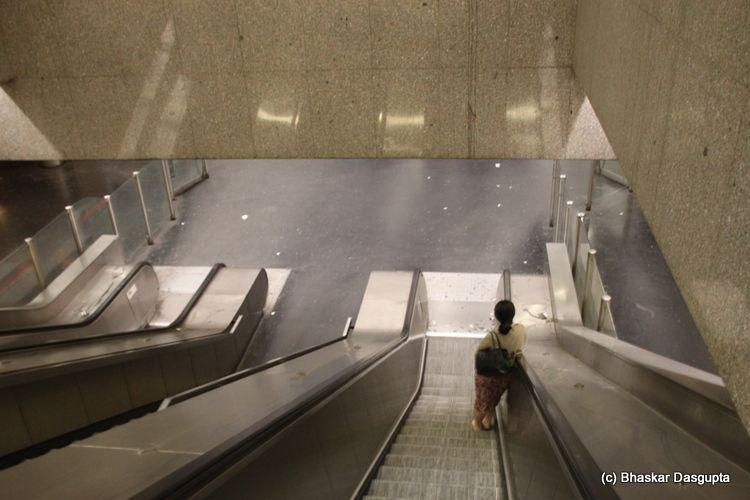 Hmmm, I wonder what that gazebo is.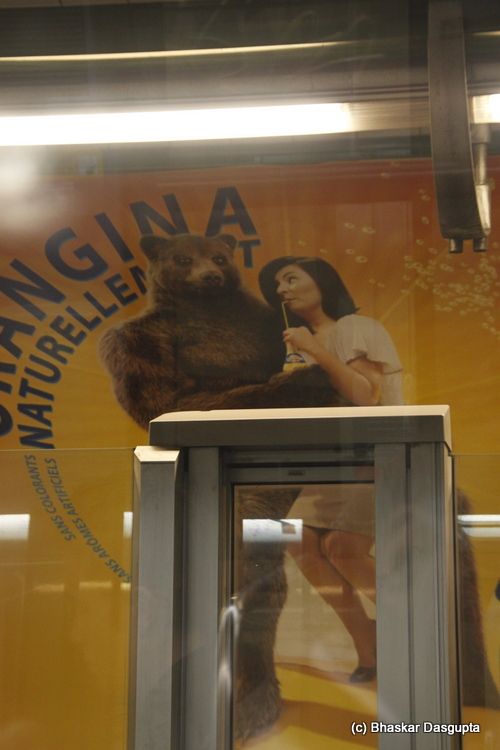 These advertisements are a bit weird, what has damn orange juice got to do with sitting on an animal and sipping on it? zoophilia or what?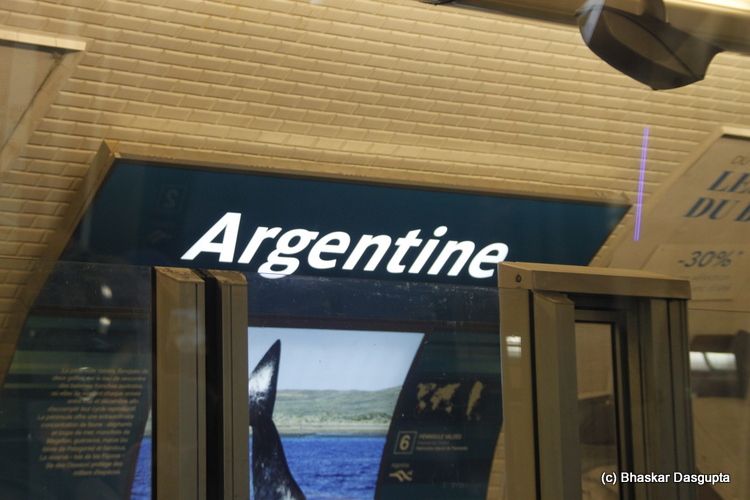 Hmmm, i didnt know. Know the stations of an underground and know the city I suppose.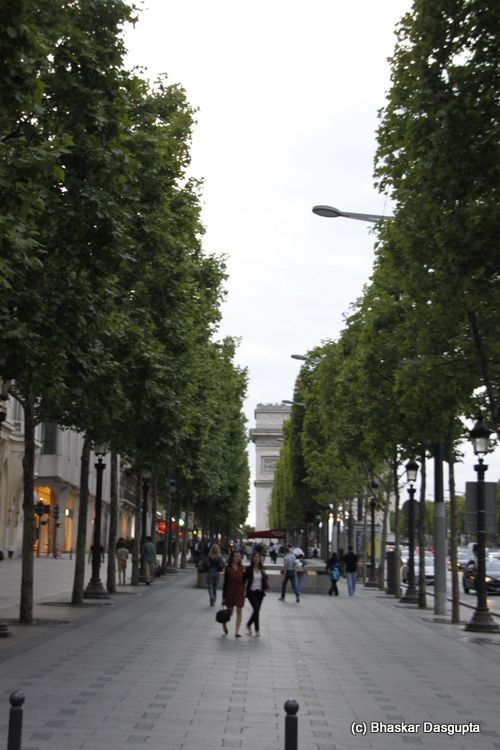 Popping out on one of the most famous streets in the world. Waiting for the other lot to arrive so take some photos of the surroundings.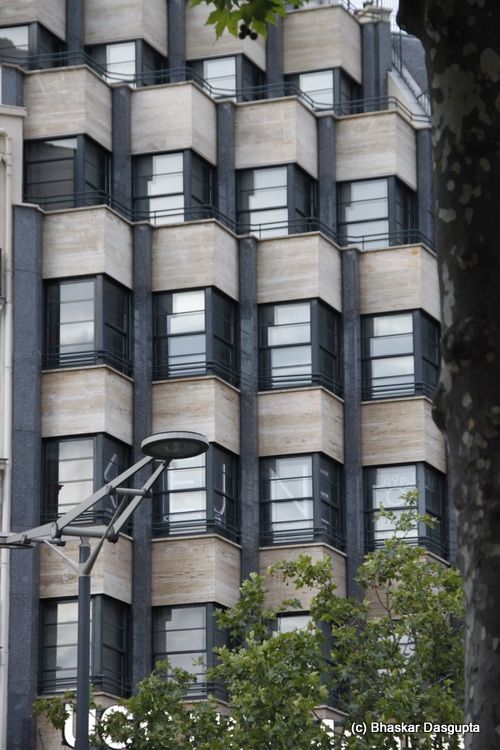 Lovely windows.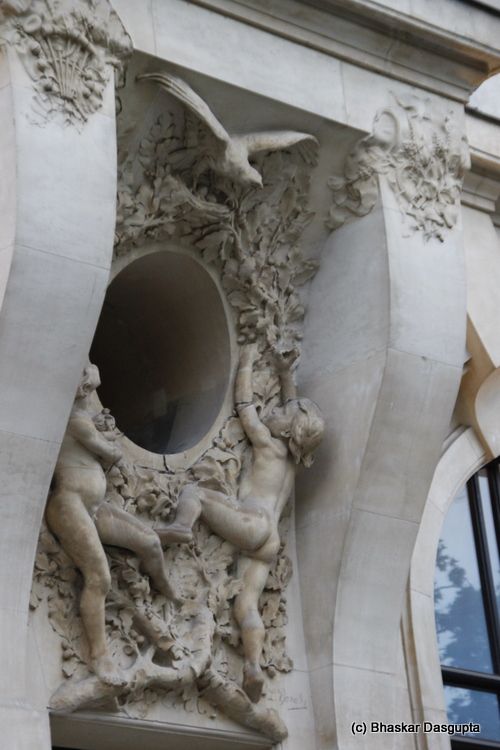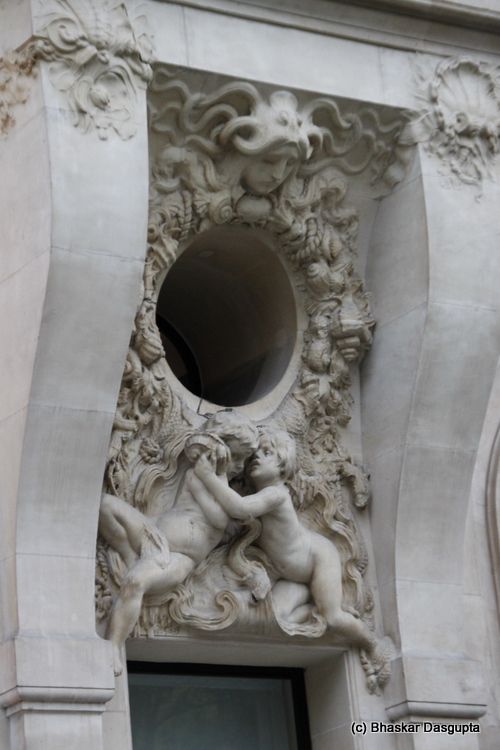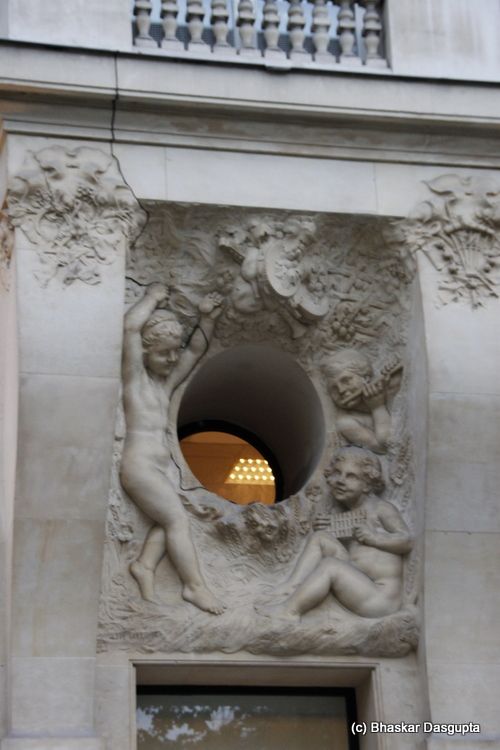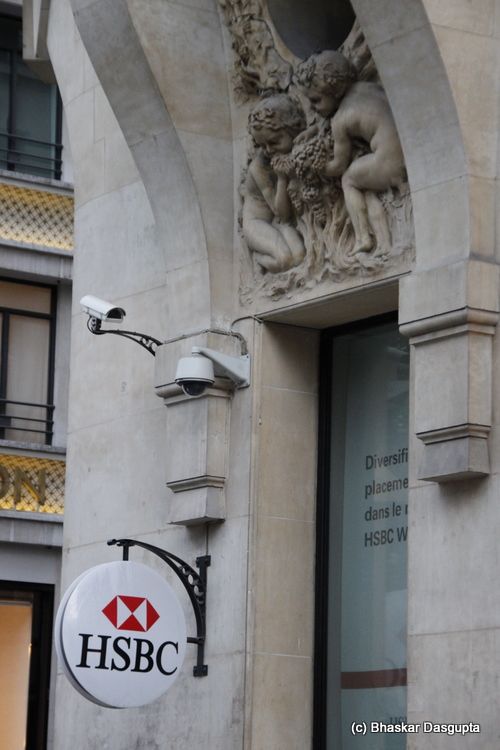 Talking about which, the frontage of our building in Paris has some wonderful carvings, which have these round holes. I wonder what's the background to these holes? Light? Ventilation? it is indeed a very beautiful building, marble, carvings and the lot.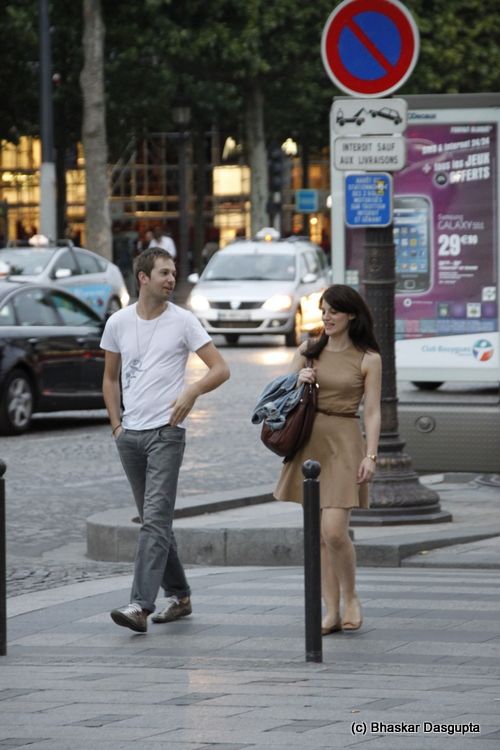 The city of Love?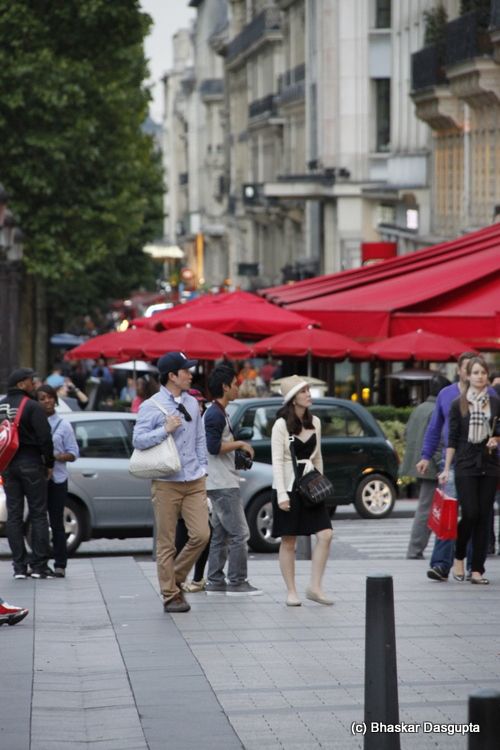 Some fast cars around the place.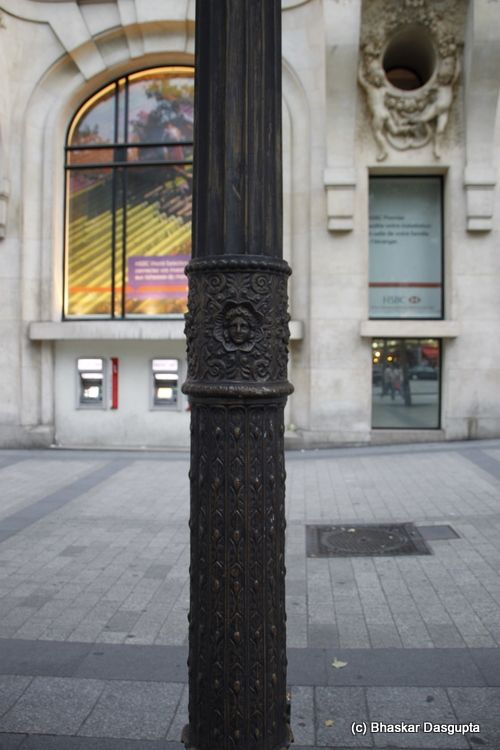 The lampposts on Champs Elysee. This stands for the Elysian Fields. Given that this is one of the most expensive places in the world, the name is a tad ironic. But you have to admit that these lampposts are exquisite.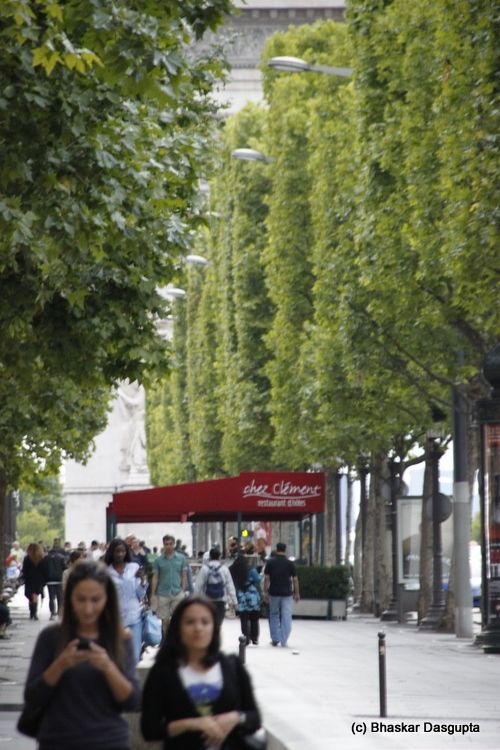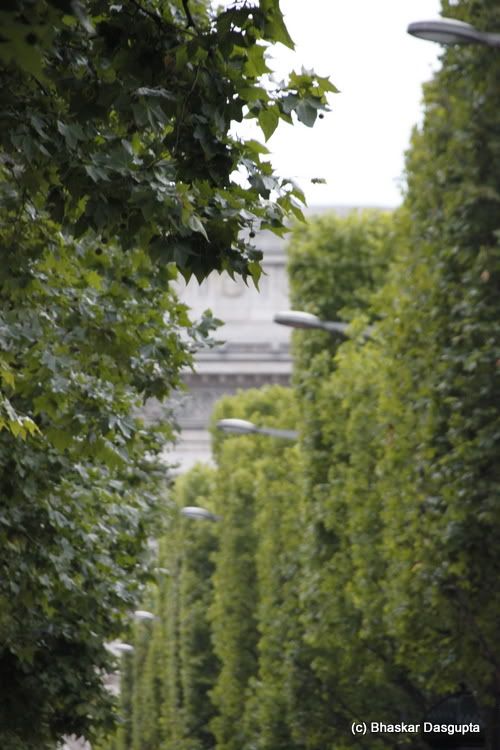 The horse chestnut trees were in full flow.


The pavements lined with cafe's. Extremely expensive cafe's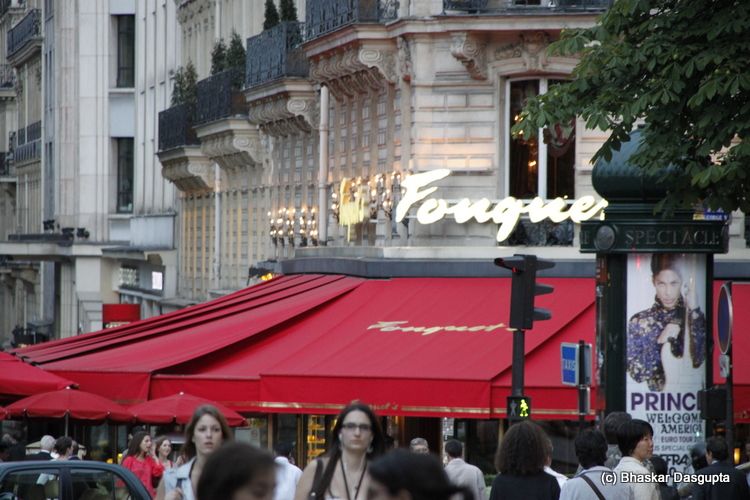 Baron Haussman did a great job with the architecture no?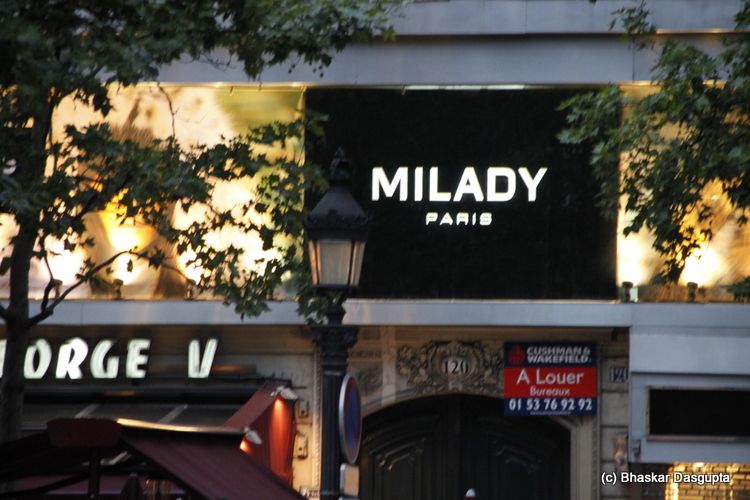 Milady Paris and the George V hotel. Nice hotel, I stayed that some time back. I always get a kick out of staying in a hotel named after a British King in the heartland of France.


And then you have this excrescence.
The man doesnt look happy at all.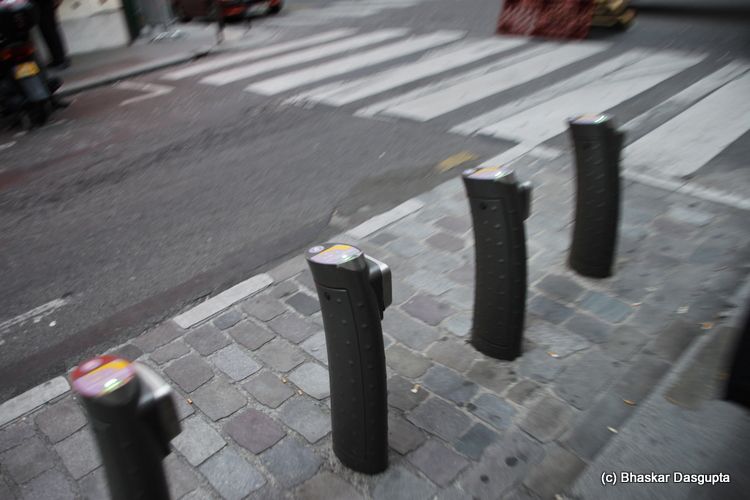 That is a street sculpture of copper pans.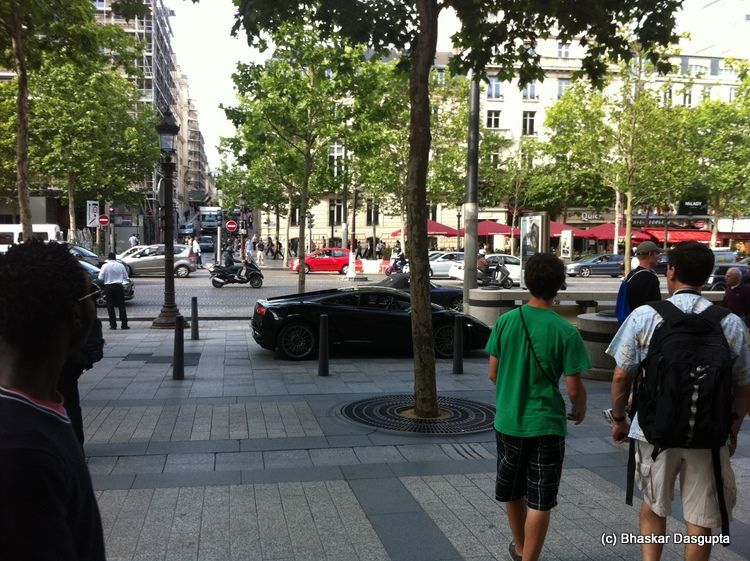 This was funny, the chap was driving this Lambo and was revving it up to high heaven going into the parking lot on the right. Obviously to show off. And so everybody was watching him. And then he stalls and runs out of petrol. lol, he has to get out and push. It was just so amusing, the entire street was laughing at him.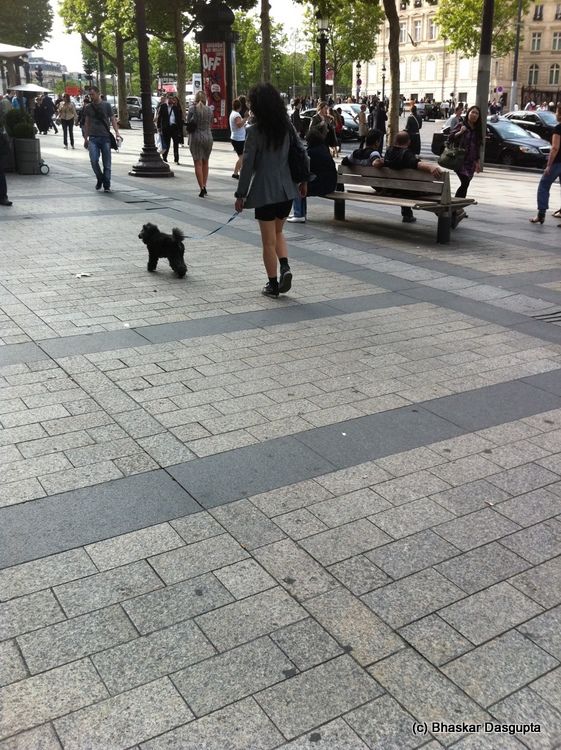 Damn dogs, pooping everywhere.


The girls got me this girly drink. Can you imagine? It was disgusting.
I was reminded of this old Hindi film while perambulating around Paris in the night. Next is Arc de Triomphe.