It was quite late by now and I started walking back to the hotel. The idea was that if I get tired, then I can simply pop into the metro and go back to La Defence.
Very warm inviting place, i was tempted to pop in for a drink.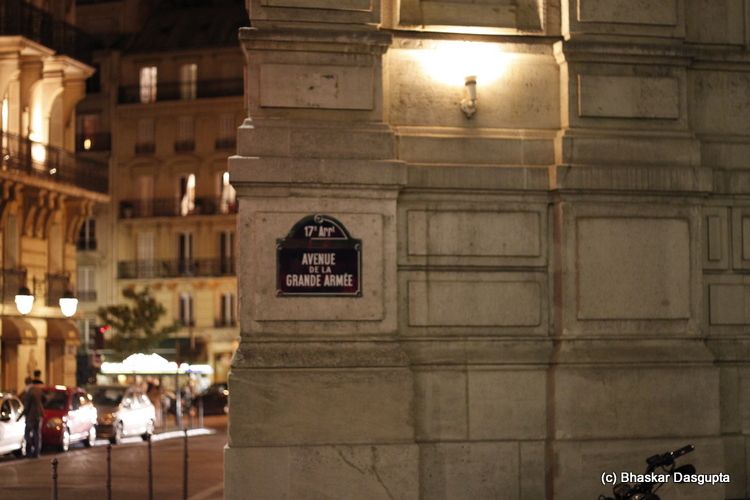 The Avenue de la Grandee Armee. The Napoleonic War Army.


A car disappearing down a cobbled street.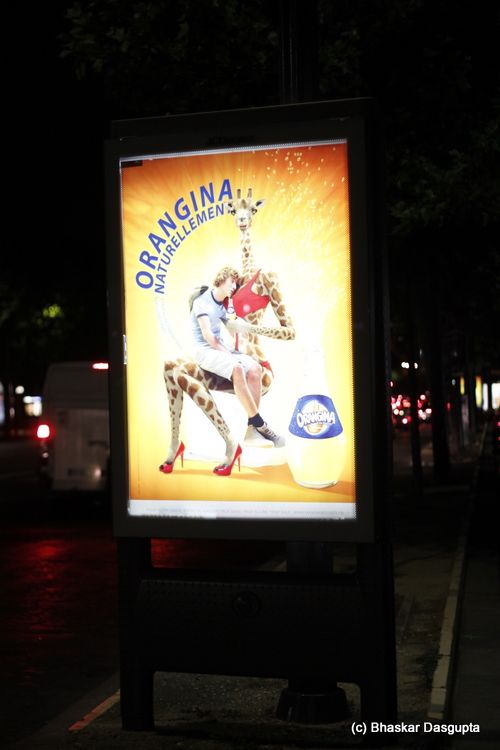 That weird advertisement again.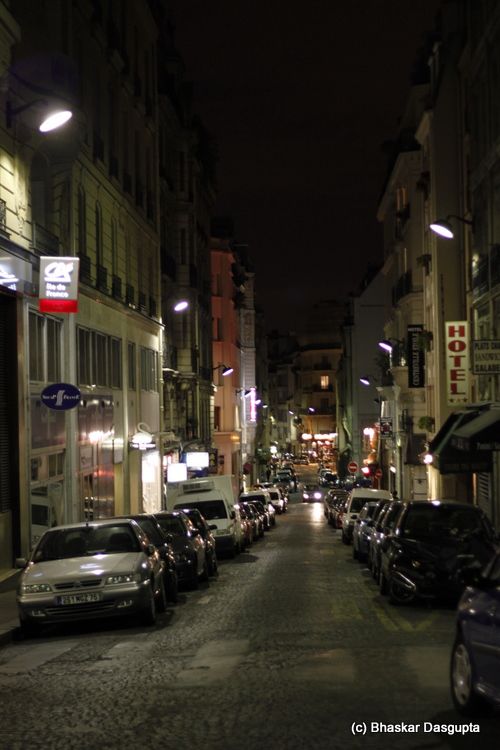 Another car, this time coming towards me.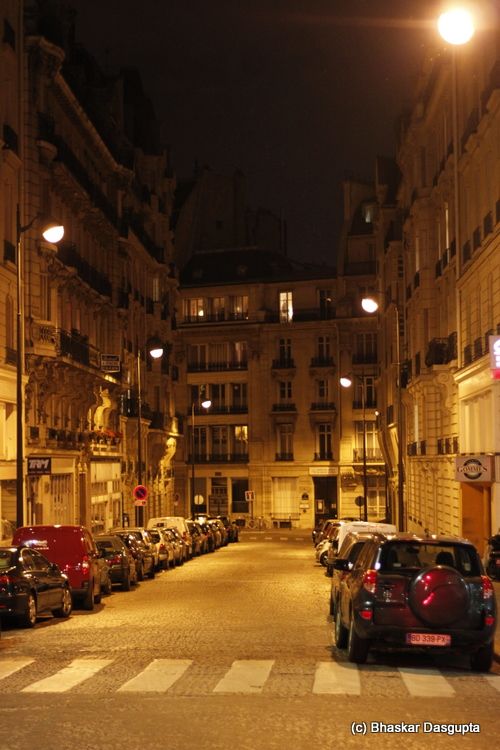 A short street. That was it, I was dead tired, so popped into the metro, back to the hotel. Went to sleep and then woke up very early to catch the train back. It was hairing down with rain.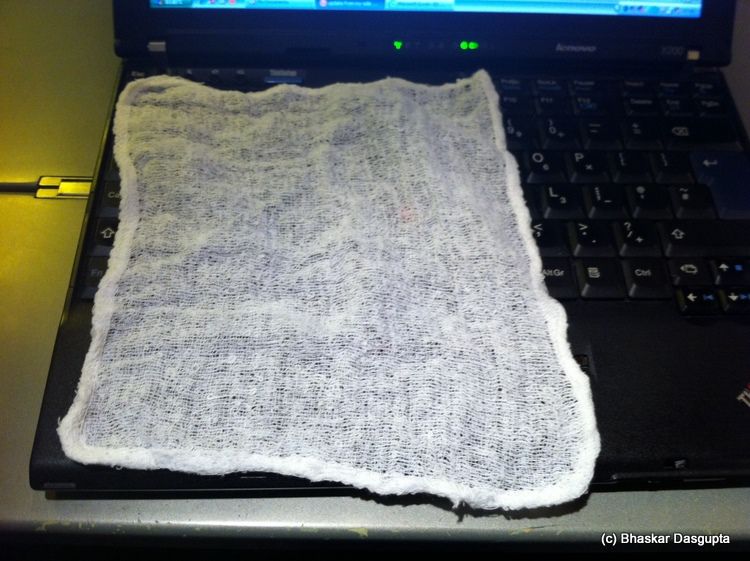 On the Eurostar, we were given this "towel" to wipe our faces. I ask you, what the heck is this towel? THIS is a towel? no way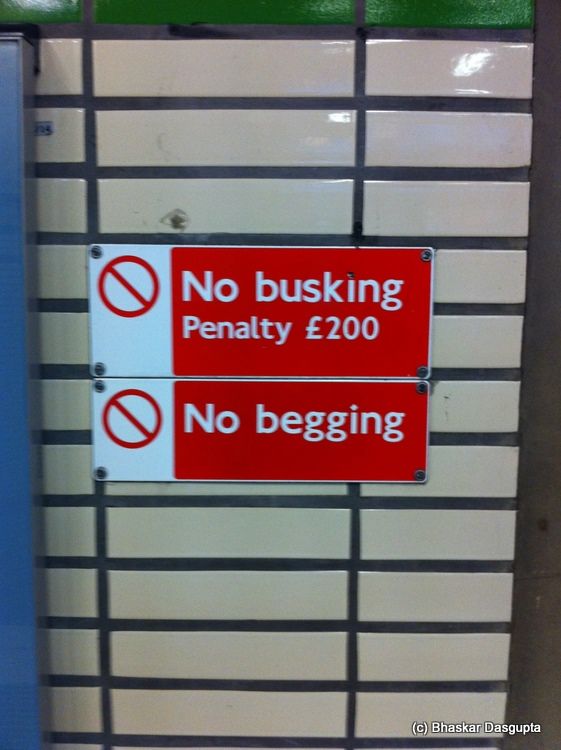 Hmmm, now I ask you, the chap is busking and begging because he doesnt have enough money to eat. You are going to fine him £200? what is he going to pay you with? Muppets in the London Underground.