After dumping our stuff at the hotel, we decided to go off and have a bite to eat in the centre of town, just off the Stock Exchange. Here's the set of photographs from this bit of the trip.
Tall spears of glass and steel. Then we dive down into the tunnels of the underground railway.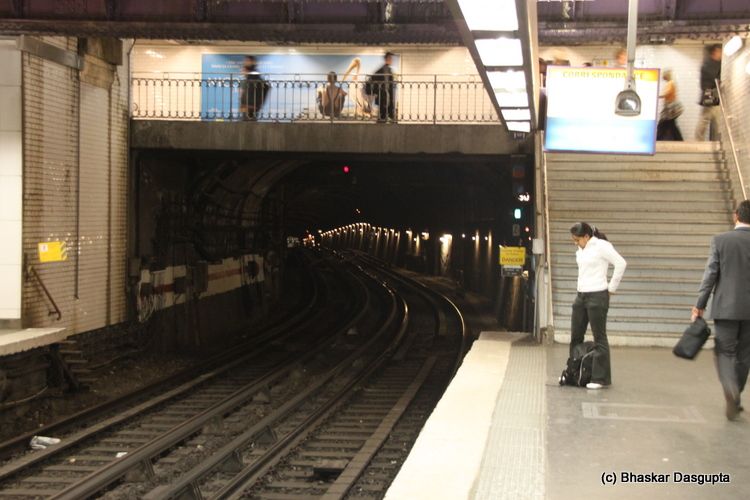 Rows of lights down the tunnel.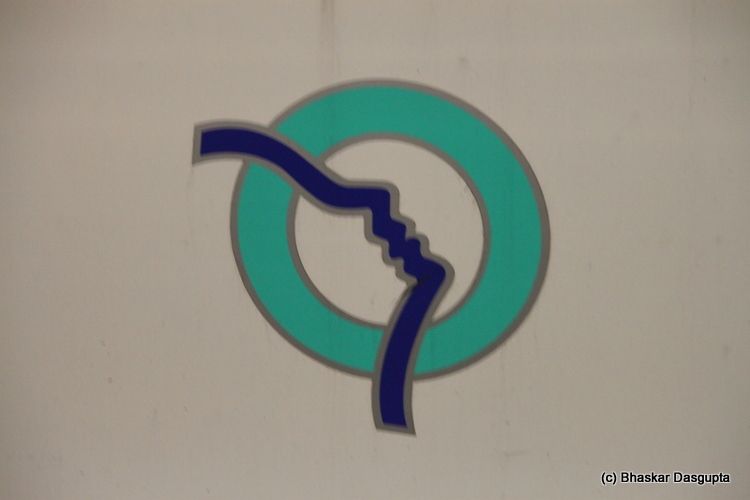 The ladies in Paris are much much better put together compared to other cities. Just lovely.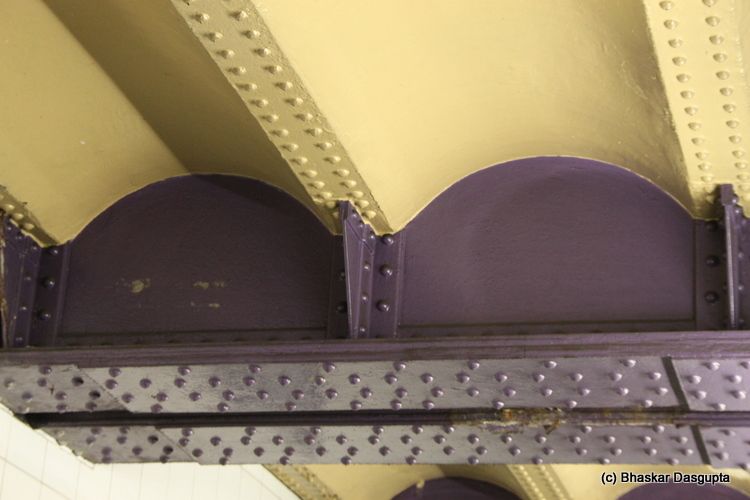 There we are, the train has arrived.


Now there is a good frame for the advertisement.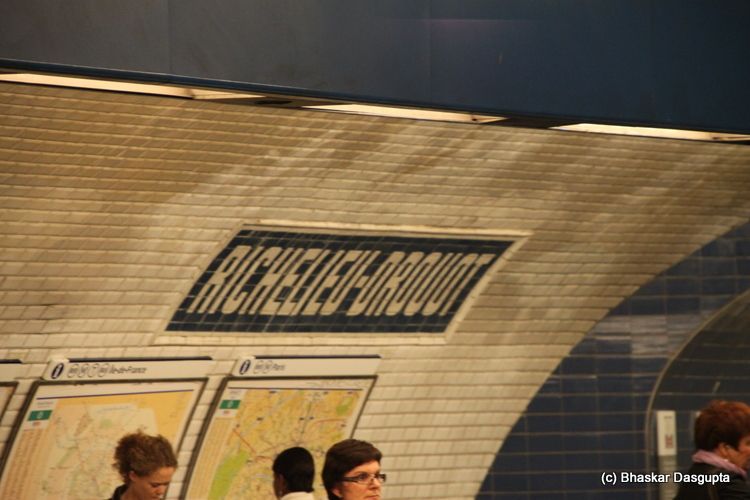 Going though Paris. Richelieu Drouot.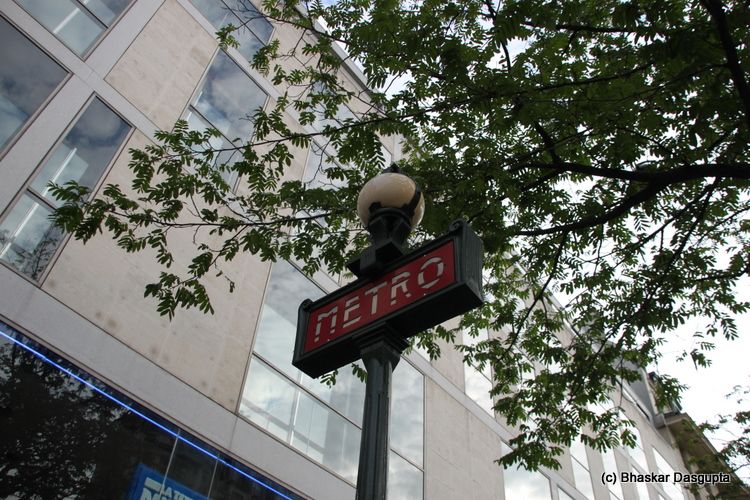 Popping out, there's the Metro Sign.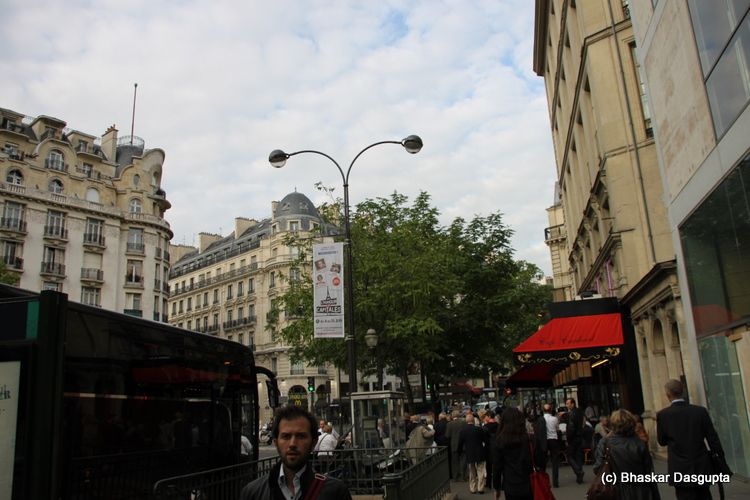 Walking towards the restaurant.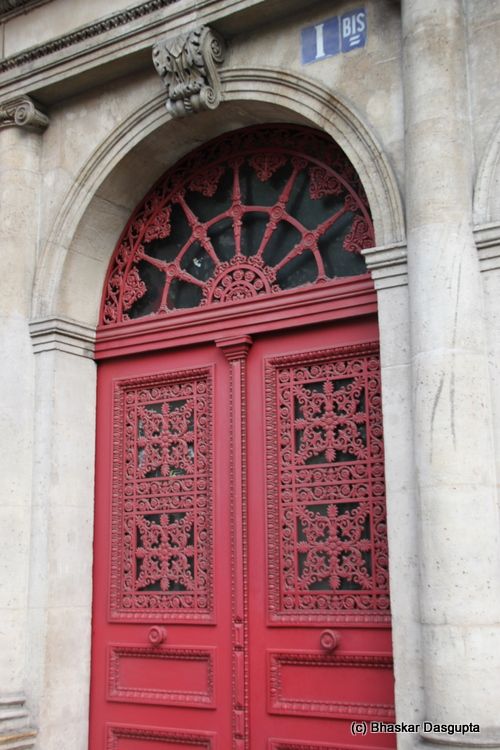 Now that's a great wonderful brilliant door.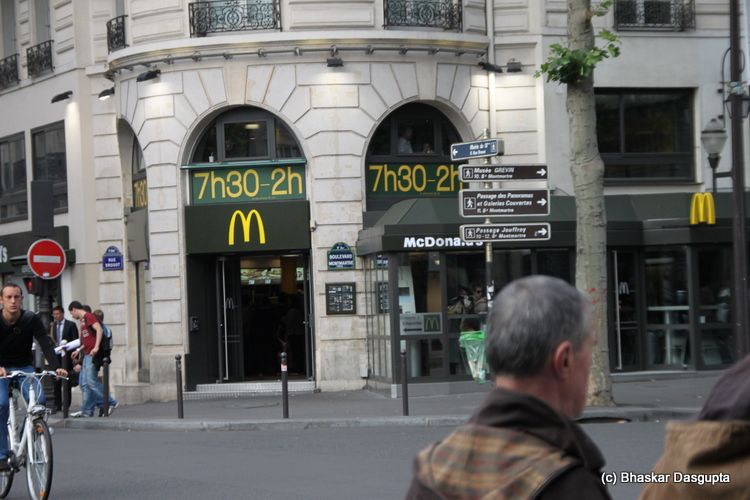 And then you have the ubiquitous macdonald's restaurant right in the middle of town. Did you know McD in France is the fastest growing franchise? What a shame, lol.


Archways into the hidden courtyards.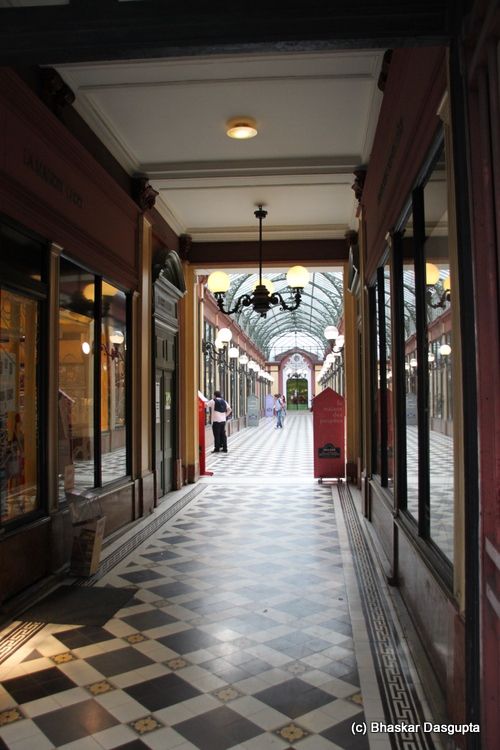 All I knew about this chap was from the 3 Musketeers. But I didnt realise that he was the founder of the French Academy. Interesting.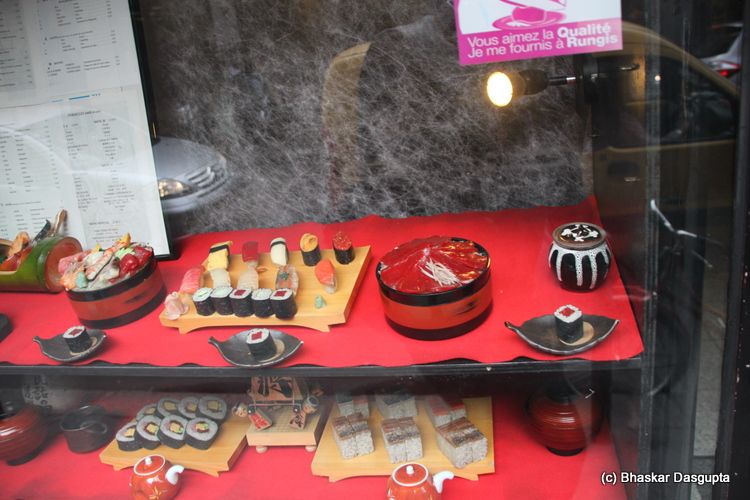 These plastic pieces of sushi were out there to get people into this Japanese restaurant.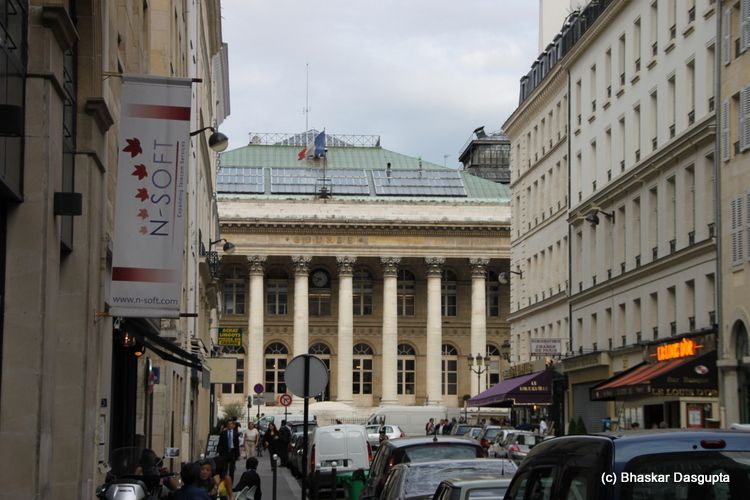 Some rather interesting architecture in this square.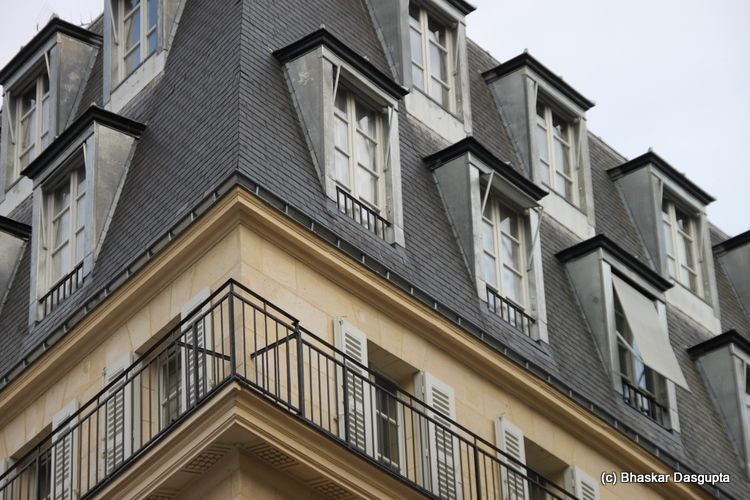 I love these shutters, first saw them in Calcutta and it always brings the image of cool rooms, hot summers, the strips of reflected sunlight through these shutters on the roof, mangos, sleeping outside in the garden, chaat in the maidan…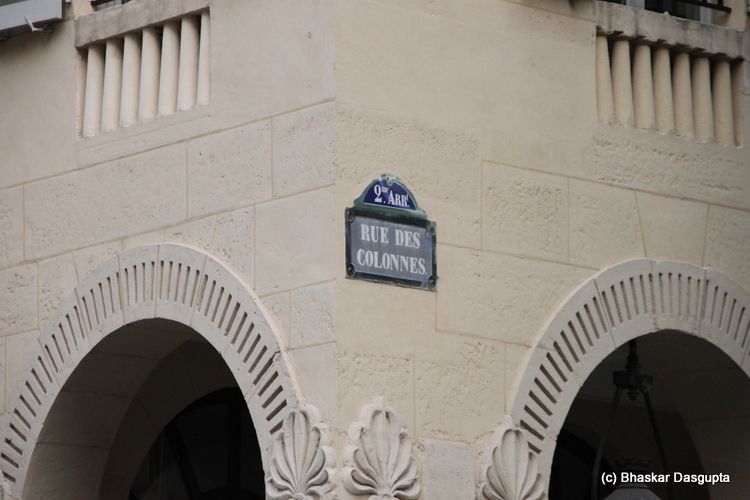 Well, you cant get in there anyway. Plus there is a stop sign. Then popped into the restaurant. Lovely place, great food, great company.
But they had the old style loo's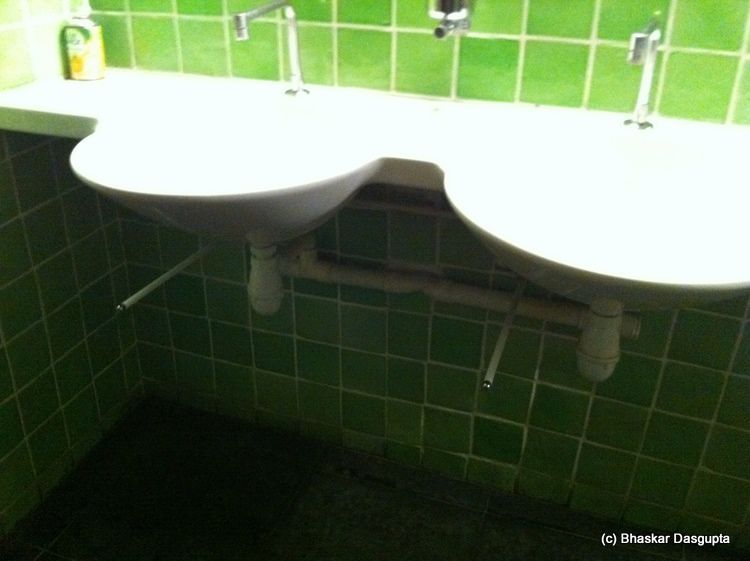 And a very interesting way of getting the water out. See those levers below the sink? Press that down and the water comes out.


Nice hygienic stuff, you don't have to touch the tap. I was just listening on BBC on how people don't wash their hands with soap after using the loo. So even if you have done that, you have to touch the tap and you get remnants of faecal matter and then your mobile phone collects it, and your handbag and and and. Disgusting stuff. Wash your hands you muppets.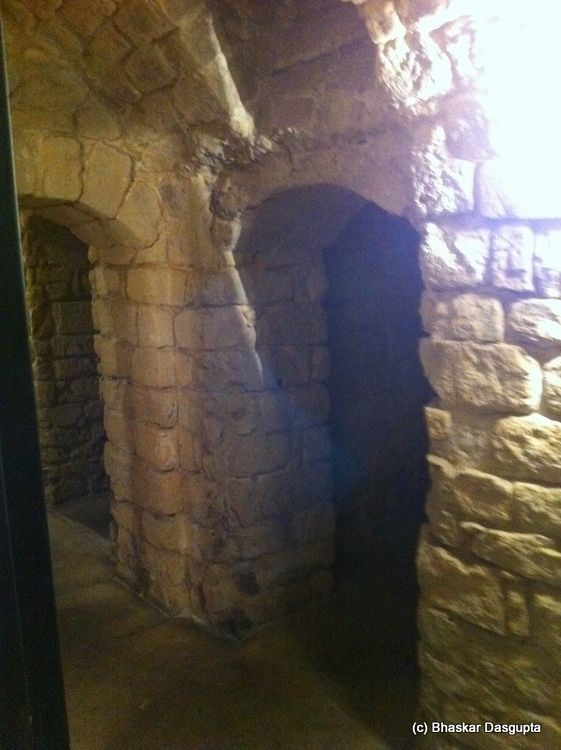 This is the basement of the restaurant. Fascinating history in those stones.


Came out late and decided to go grab a drink.


That looks like a good place.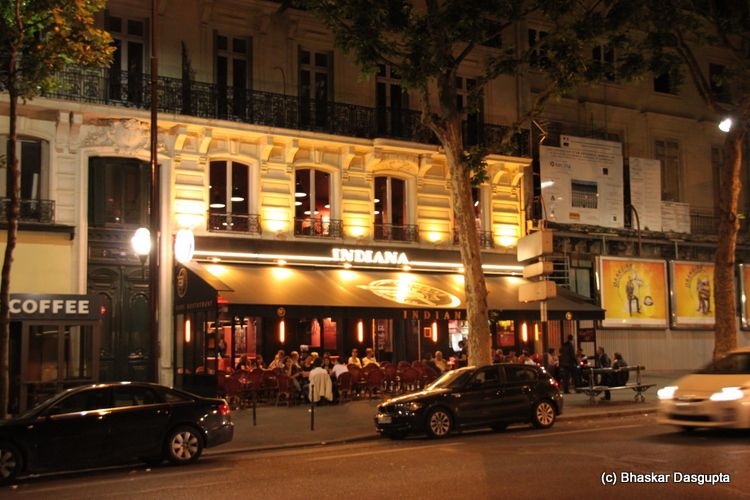 Warm and welcoming. I love the cafe culture, which unfortunately doesnt work in London. Shame.