Diya was invited out for a birthday party. It was a boy's party so she, along with another friend, were the token girls. Rest were rowdy kids. Anyway, here are some of the photos of that lovely day. While I was observing her, she is very competitive even in these races.
We are all dressed up in a lovely blue gingham dress.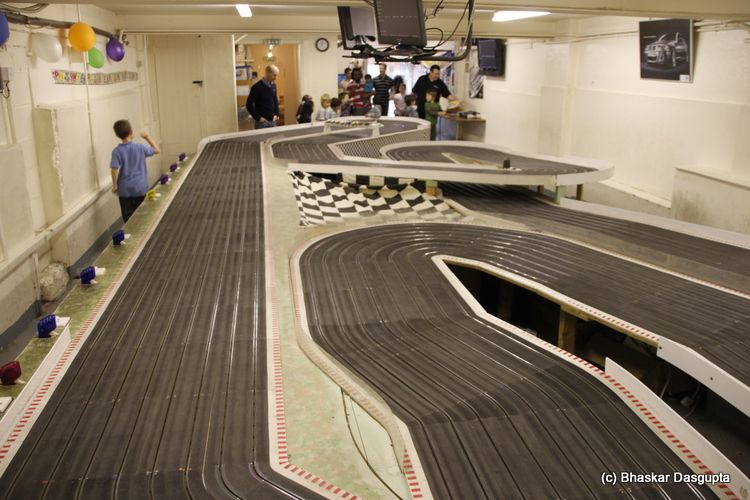 Here is the track. Its a sort of converted garage.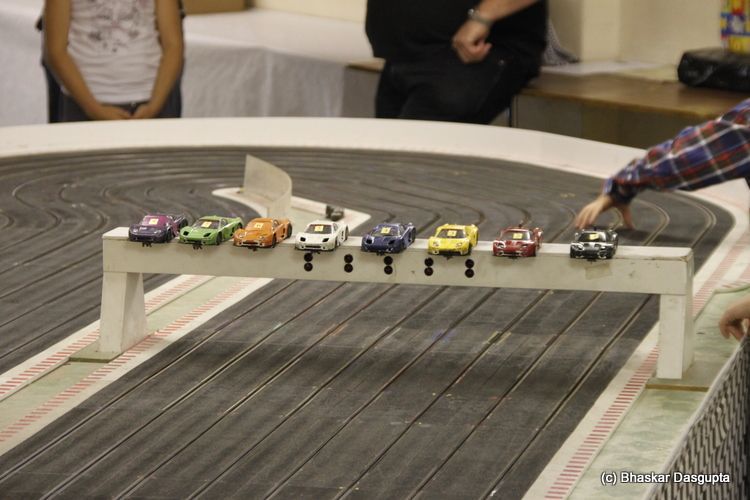 The cars are currently resting.


There were SOME really manky looking decorations.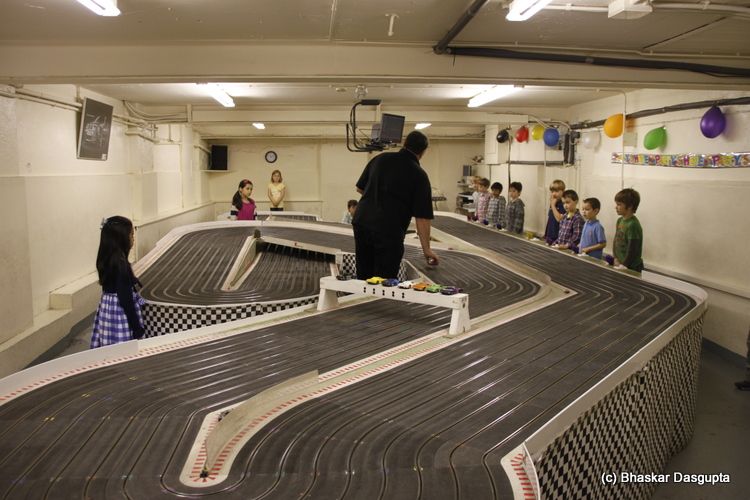 Kids were lined up below their respective colour balloons and cars.


Some decorations had been plonked up near the roof.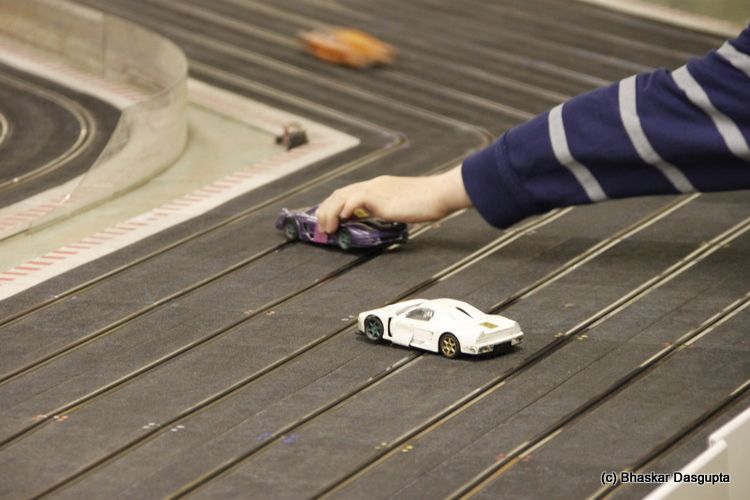 There were too many kids for the number of cars so the other kids were pressed into service to put the cars back on the track when they came off.


Come on, come on, move faster.


Drivers start your engines, you can see the lights going on.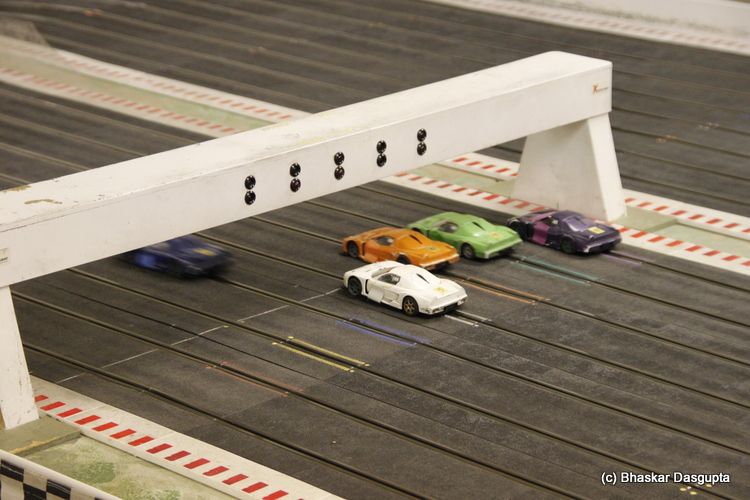 And the lights are off and the cars are off as well.


Not doing very well here I am afraid.


She was in 7th place.


Here's a short video showing what it was like with the announcer and the zipping noises and barely controlled mayhem. Fun.